Keisha Harrison
Indy Like a Local
Who is Keisha?
A native Chicagoan, Keisha recently moved to Indy to be the new executive director of Indianapolis City Market.
Q. We understand you are a native of Chicago. What knowledge of Indianapolis did you have prior to moving here? 
Prior to moving here, I knew that Indianapolis was a fairly easy city to navigate. I do love a location with a grid system of some sort, though. I also knew that Indy was really big into sports, maybe even more so than Chicago.
Q. What features, attractions, or events are you looking forward to checking out in the coming months? 
I'm definitely looking forward to attending some sporting events, hitting up a few museums, and visiting the zoo. I also plan to bundle up and get out on the Cultural Trail, which fortunately enough, runs parallel to the City Market at one point.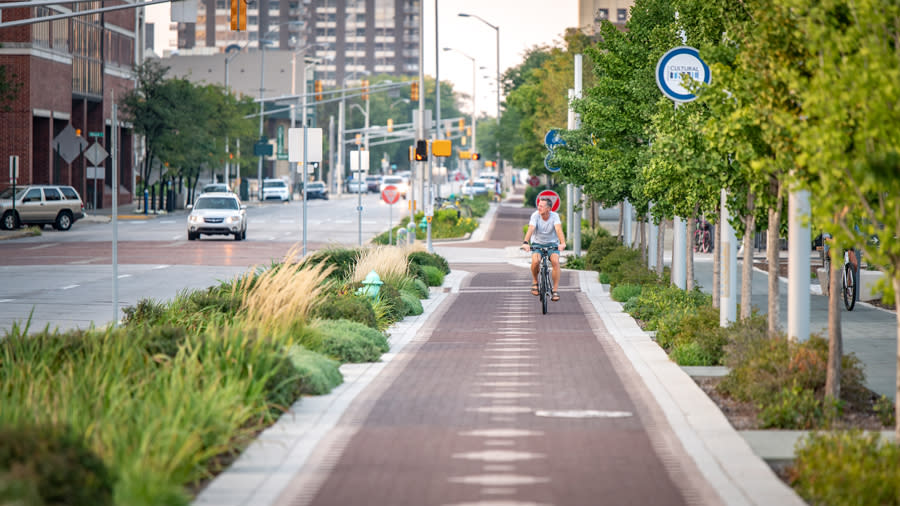 Q. What have you noticed so far about Indianapolis that feels different from Chicago? 
Hoosier hospitality is a real thing! In Chicago, you can go a long time in the span of a day without being acknowledged, but here in Indy, people are super-friendly and go out of their way to see how you're doing.
Q. What attracted you to this new position?  
The spirits of resilience and grit demonstrated by the merchants had a huge part to play in why I wanted to be here. To work alongside people who are all in, leaving it all on the table, means that they are ready to try something new, or try something again, in order to forge ahead into the future.
Q. What new favorites have you already found during your time in Indy? 
Traders Point Creamery has appeared in the date-night rotation for my husband and me. Of course, as I'm making my way eating at all of the City Market merchants, each one I try becomes my new favorite! So far, Cath Coffee and Tea House is my go-to for my morning joe; Gomez Barbecue for some excellent brisket and local, homemade soda; Mauricio's Pizzeria, which has an excellent chicken alfredo slice; Prox Salads, which has salads as big as my head so they are entirely filling; and for a sweet treat, the chocolate chip cookies from Just Cookies. All delish! And, of course, I wouldn't be a good Hoosier in the making if I didn't make my way to Long's Bakery.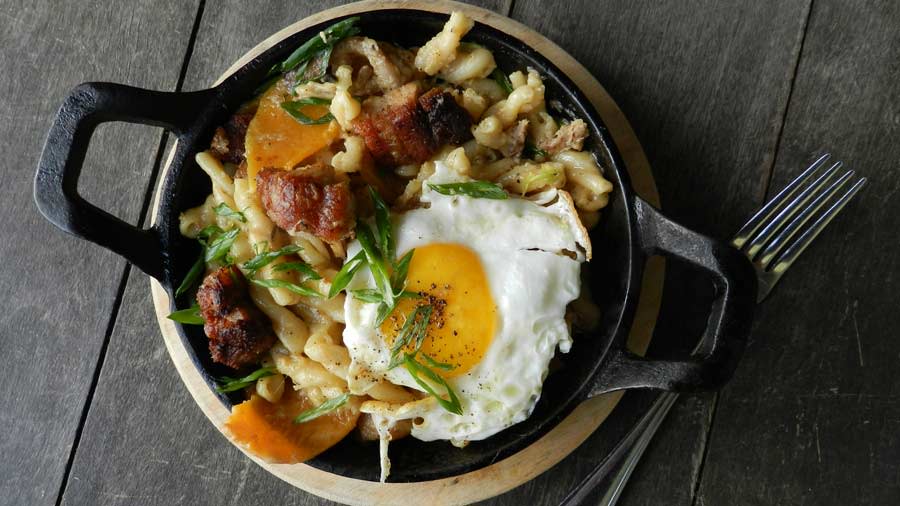 Q. "Pivot" seems to be the word of the past year. Do you envision City Market needing to pivot from its traditional way of doing business? 
The City Market has had many "traditional" ways of doing business over the years. I think that whatever iteration it takes will be a callback to what it has done in the past. And as places such as The Garage at Bottleworks and the AMP at 16 Tech emerge, they look similar to us in function, so we must be doing something right and may not have to stray too far from where we are now.
Q. So many of the Market's vendors are small operations. In these times, how do you attract those types of tenants? What advantages does the Market still offer? 
Being a small operation is what gives City Market its many different flavors. Prospective merchants seek us out precisely because we are small and operational costs are more attainable. Merchants also get to know not only each other, but administration as well. There is more of a personal touch that not every grouping of businesses is able to offer.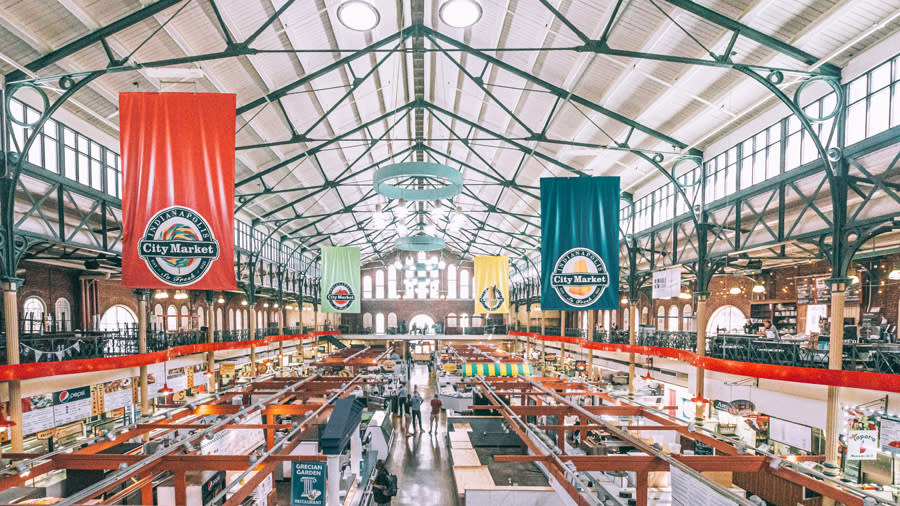 Get an insider view and experience Indy Like a Local