Shaunt'e Lewis
Indy Like a Local
Who is Shaunt'e?
She is the artist and designer behind Shaunt'e Lewis Art and the CEO of Aesthetics Haircare. 
Q: Your website says you're a multi-talented dynamo, can you further explain your variety of work?
I am a self taught artist, so I have the luxury of being able to explore many different artistic mediums without being tied to one subject. I've been into illustration and fashion design from a young age, but it wasn't until recently that I started painting. Initially, I worked with acrylic because it was the least intimidating medium for me to work with. The more I got used to painting, I began to explore other mediums such as watercolor, oil pastels, henna, and most recently resin.  
Q: It looks like art is ingrained in everything you do. Why, in your opinion, is it important for art to be ingrained in communities?
Yes, from a young age art has been a part of who I am. I grew up in an urban area and art was not something that I had much exposure to, but I knew it was something I had to do. Art is one of those things that is accessible to anyone anywhere, you just have to think outside of the box. When I was young, I didn't have much art supplies so I would cut up my old clothing, combine pieces, and create new art through my fashion. I didn't need to go to the art store for that because I already had everything I needed, I just had to be resourceful and creative! This is why it is important to expose art to communities, especially inner cities or low income areas. You can create something out of nothing and you don't have to have money or go to the art store to create something amazing - you just have to think outside of the box!
Q: You have a very impressive portfolio. Are there any spots in Indy you go to find inspiration?
Like I mentioned earlier, inspiration can be found anywhere. I especially like to go outdoors and take a break from social media or the computer if I feel like I'm lacking inspiration - taking a walk or sitting on my porch does the job for me. Its something about the sounds of nature that get my creative wheels going. Another place I like to go for inspiration is the Indianapolis Zoo's White River Gardens. I can sit there for hours drawing plants, flowers, and people - the possibilities are unlimited there! Listening to some good soulful music is another way in which I gain inspiration.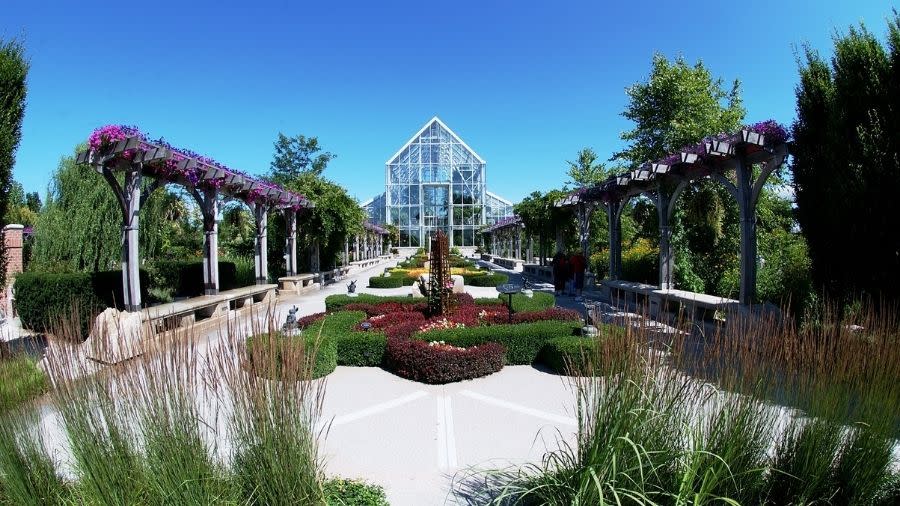 Q: Where are some of your favorite places your work is or has been featured? 
I currently have work at Cafe Patachou in Broad Ripple. Sales have been pretty good for me there, I have made many connections, and gained new fans of my artwork. The Midtown Community has been very welcoming and many have reached out to tell me how much they admire my work!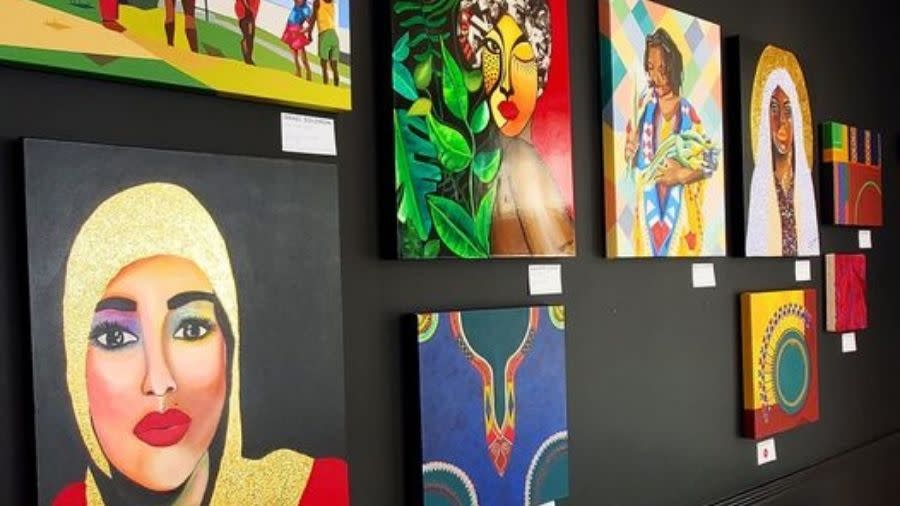 Q: Indy Maven recently listed you as one of six local artists to know in Indy. Are there other Indy artists you admire?
Absolutely! There are so many great artists in the Indy area, but my top three would have to be: Israel Soloman (IsraelSoloArt), who I recently met and we are exhibiting together at Cafe Patachou. I love the use of color and structure he uses in his work. Kevin Nance West (ArtbyKWest) is an abstract artist, and I greatly admire his work and community involvement with youth. Faith Blackwell is an amazing photographer and I have some of her work in my home.
Q: Where do you recommend someone go for a well-rounded Indy art experience?
I would recommend the Indianapolis Cultural Trail which you can bike or walk to explore public art, the canal, nature, and more - its all planned out for you with a map of attractions to explore. Some other Indy art experiences I would recommend are First Fridays at the Stutzs Business and Art Center and Circle City Industrial Complex . They have open art studios on the first Friday of each month so you can purchase art, meet the artists, and see what its like to be in artist in their space.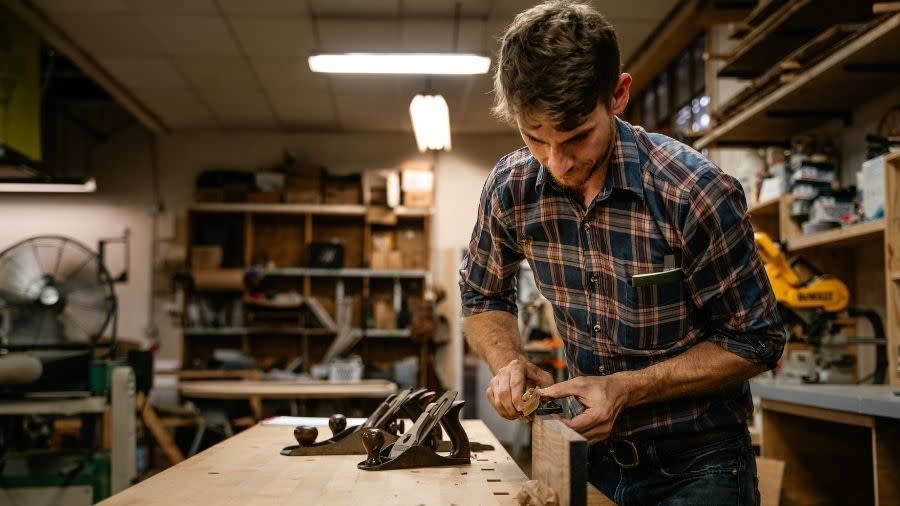 Q: Where are some of your favorite spots in the city to practice self-care?
My self-care typically involves being outdoors and going for a walk, usually on the Monon Rail Trail with my husband and four kids. I also enjoy yoga, which I usually practice at home, but I recently painted a mural for Haven Yoga Studio and it is on my to do list of places to try. It's such a great place and they are all about community, which is very important to me!
Q: Let's say you get to go out to eat for breakfast, lunch, and dinner. Where are you going and what are you ordering?
For breakfast I am going to Cafe Patachou for the cinnamon toast (a must have) and chorizo omelette. For lunch I would say Tlaolli has some of the best authentic tacos I've ever had - I love their Hibiscus Tacos! For dinner, they are in Carmel just outside of Indy, but I love Jamaican Reggae Grill - I have loved everything I've tried there.
Get an insider view and experience Indy Like a Local