Ashley Flowers
Indy Like a Local
Who is Ashley?
The founder and CEO of audiochuck, an Indy-based media company that creates, hosts, and produces podcasts listened to around the world. She hosts Crime Junkie, which has racked up over 500 million downloads since launching in December 2017.
Are you an Indianapolis native?
No, but I am a native Hoosier. I grew up in the South Bend area and moved to Indianapolis in 2013.
How did you get into podcasting?
I fell in love with the medium back when I worked in medical sales and would spend hours a day in the car. I consumed anything and everything, especially in the true crime genre, and I kept waiting for a specific show format that no one was making. So finally I decided I would give it a try and make the show I was waiting for.
Crime Junkie has been an immense success. Has that success surprised you? Why do you think it's so popular?
I had big dreams of Crime Junkie being a local success, so I have been blown away by how the show has resonated with a global audience. I've always believed the show's success came as a result of the authenticity behind it. I didn't get into true crime because it was popular or podcasting because it was new and cool. I had a deep passion for both that I think our listeners can feel.
What about the podcast medium do you enjoy so much?
I love how personal podcasting feels. Every host I listen to feels so accessible, like my best friend I see (hear) each week.
With everything you have going on—audiochuck, promoting your book, working with nonprofits worldwide—what keeps you headquartered in Indy, when it may be more beneficial to be based in a larger city?
I always hated the idea that if I wanted to do something "big" I had to leave my home. But I realized that doesn't have to be true. The internet has connected all of us and made big things possible everywhere. And I feel very passionate about providing a creative space at a leading media company right here where my team and I call home.
Congratulations on the success of All Good People Here! What made you want to write a novel, and might we expect more books in the future?
I had that story percolating in the back of my brain for years; it just took me a while to realize a novel was the best medium for it. It was a really fun change to get to work on a mystery that was purely fictional, and if the stars align right, I'd love to do it again.
Why did you launch Season of Justice, and what are your hopes for that initiative?
After years of working with families and law enforcement agencies, I realized that for so many cases the only barrier between a potential solve for a case staying cold was funding, and I wanted to create a solution. I knew that not only could I give money directly, but I have an audience of millions of people who want to know how they can help too. I wanted to harness that and help solve cases. Season of Justice has already helped solve a few homicide cases, and I'm excited for all that is to come this year and beyond. There is a world in the future where there are no unsolved cold cases. That might feel far away but that's the goal.
What are some of your favorite spots around Indy?
Our offices are based in Broad Ripple, so I have an extra soft spot for that area in particular. Monon Coffee Co. is where our team gets caffeinated every day, and it's not unusual to spot Chuck and I taking an afternoon walk on the Monon. But I venture out of Broad Ripple too! Geraldine's Supper Club is my husband and I's go-to date-night spot, and the Sanctuary drink at Bluebeard is something I crave on the regular. In the summer, my husband, Erik, and I love getting lawn tickets to concerts at Ruoff Music Center. We also love to spend Saturday mornings with Chuck and our daughter, Josie, at the Fishers Farmers Market.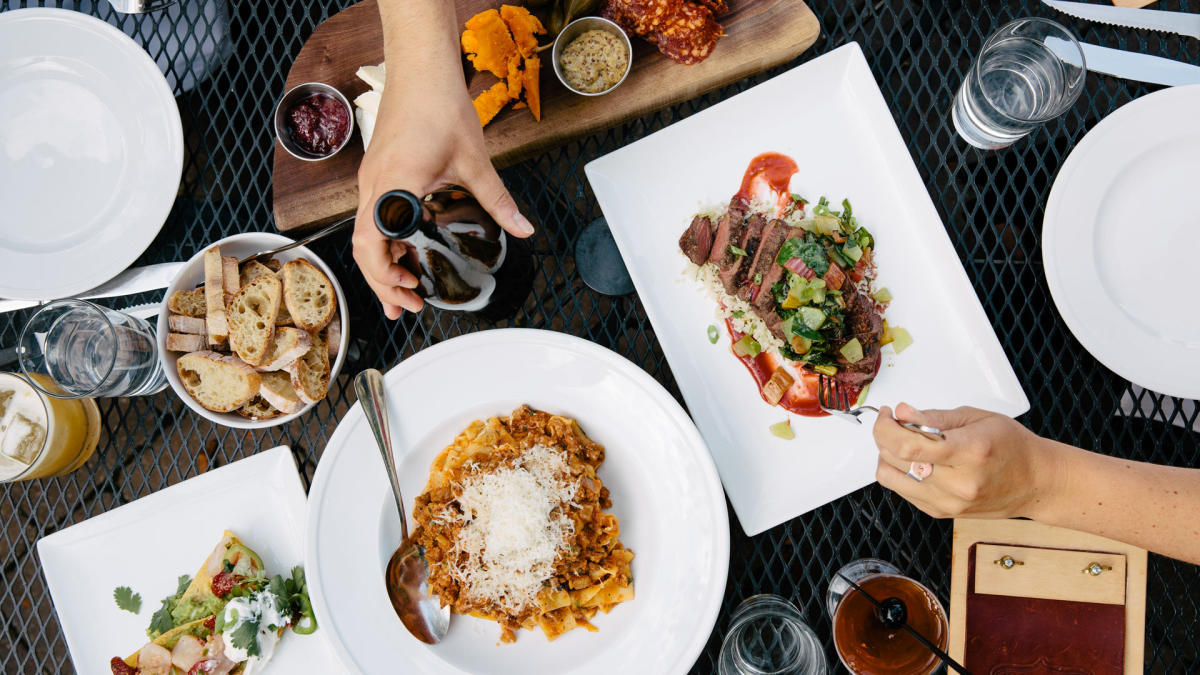 Other moms would love to know: Have you discovered any secrets to juggling work and parenting life?
Well, I think this applies to dads and moms, but there are no secrets to having it all. I have to give things up on either side to be great at both.
What are you most looking forward to in 2023?
Growing our team in Indianapolis! We spent a lot of time renovating new offices during the first part of 2022, and now I want to fill our space with amazing people.