Dr. Lasana D. Kazembe
Indy Like a Local
Who is Lasana?
Writer of a blues poetry opera showing November 4 at The Cabaret, and an assistant professor at IUPUI in the School of Education (Department of Urban Teacher Education) and the Africana Studies Program. 
Q. So you teach (future) teachers, correct?
I work in what's known as a Teacher Education Program. My essential role is to help develop candidates, often called preservice teachers, to become licensed, professional educators. I also provide professional development and educational consulting services to practicing teachers, school administrators, and district personnel.
Beyond that, I teach and mentor graduate students and work on various committees and special projects within the School of Education, the Africana Studies Program, and the newly minted IUPUI Center for Africana Studies and Culture. Outside of my work in higher education, I serve as executive director for Third World Press Foundation in Chicago, the oldest continuously publishing, independent Black press in the world.
Q.  Music, and the arts in general, are quite important to you. What are some of your favorite art and music venues in Indy?
Oh, indeed. The arts are critical. Beethoven once referred to music as the electric soil in which the spirit thinks, lives, and invents. I'm a student of jazz so I frequent The Jazz Kitchen. A couple of months ago I visited the Indianapolis Art Center for the first time. I also really dig The Cabaret. In fact, we'll be doing a live presentation of the blues poetry opera there in November. Another really special place for art and culture is the Center for Black Literature and Culture at the Central Library.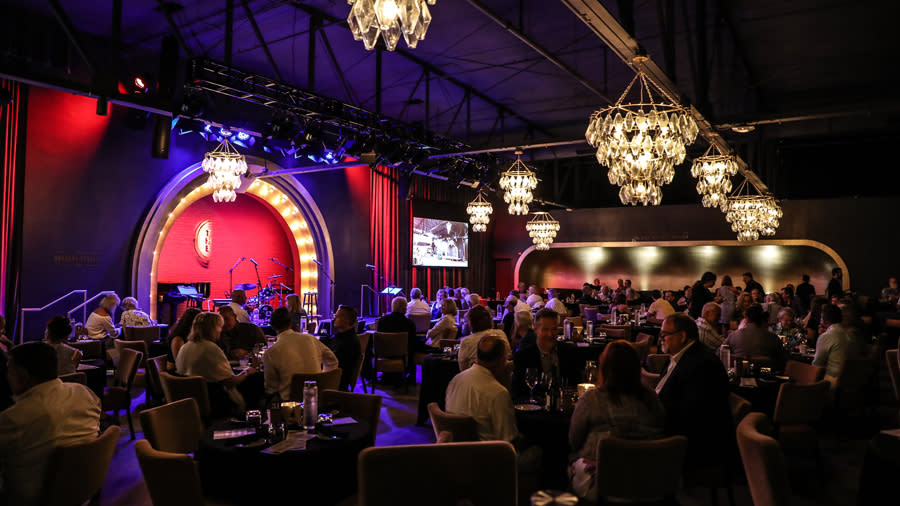 Q. Your areas of interest are varied: education, the arts, race, culture, history. How do those factor into your teaching?
It is important to understand that each of those areas intersect one another. Separately, I think of and refer to them as domains of inquiry. As artist, educator, poet, and activist, what I do is locate and explore the multifaceted cultural conversations that are taking place within those various domains. I look for the lines of continuum, the Ariadne threads that connect all things and all people.
For example, in my education courses, students learn about culture and about themselves as agents of culture. To understand culture—as a vast, limitless domain of human inquiry—we have to explore the artifacts of culture, such as the arts. Well, we cannot have a nuanced conversation about the arts unless we have some historical context. So, we cannot leave out history. In fact, I'm suspicious of anyone and anything that attempts to bypass or negate history. Though it's socially constructed, race is a main driver of ongoing educational inequities, disparities in academic achievement, school funding, teacher turnover, etc.
As a professor and scholar, I am deeply invested in exploring the sociocultural and the sociopolitical context of education. I teach students that as agents of culture, we, all humans, cannot exist outside of our historical context. In fact, it is impossible to do so and anyone saying otherwise is either lying or uninformed. To paraphrase Percy Shelley, educators and poets are the unacknowledged legislators of the world. Therefore, we have an obligation and commitment to protect and promote human life and development; to speak and teach the truth; to use education as a tool for liberation. All of those things, and more, impact teaching and the field of education writ large. Anyone who is teaching or looking to become a teacher should be aware of and care about these issues.
Q.  Do these topics also play a role in the programs and workshops you've created as a teaching artist?
Absolutely. Art is at the forefront. As Amiri Baraka wrote, "Without art we have no weapon." So I understand and leverage art as A.R.T. (a revolutionary tool). By revolution I mean complete, constructive change. As an artist, I am deeply concerned about both the condition of society and the condition of the hearts of people who comprise society. I also understand that social realities are things that human beings create. That means I am also concerned about how we, as humans, develop. Especially our children. This means that the role of teachers, as well as artists, is vital.
n my own work, I examine the aesthetics, ontological thrusts, institutional development, and literary genealogy of African Diasporas, Black Radical Movements, and the Black Intellectual Tradition. A major aspect of my research and practice involves deep interrogation of the history, political thrusts, aesthetic foundations, and audiopolitics of Global Black Arts Movements. I cannot separate art from the social, racial, cultural, historical, and political context in which it was created. That would be like trying to sweep back the ocean with a broom.
Q.  What are some things you recommend visitors see and do while in Indy?
Visitors should absolutely check out The Center for Black Literature and Culture. It's really a living history museum posing as a library. It's an interesting and vibrant space to read, learn, and work, and an integral part of a really beautiful public library. Folks should check out the event calendars for both The Cabaret and The Jazz Kitchen. Visitors should also check out the Indiana Historical Society and the Crispus Attucks Museum.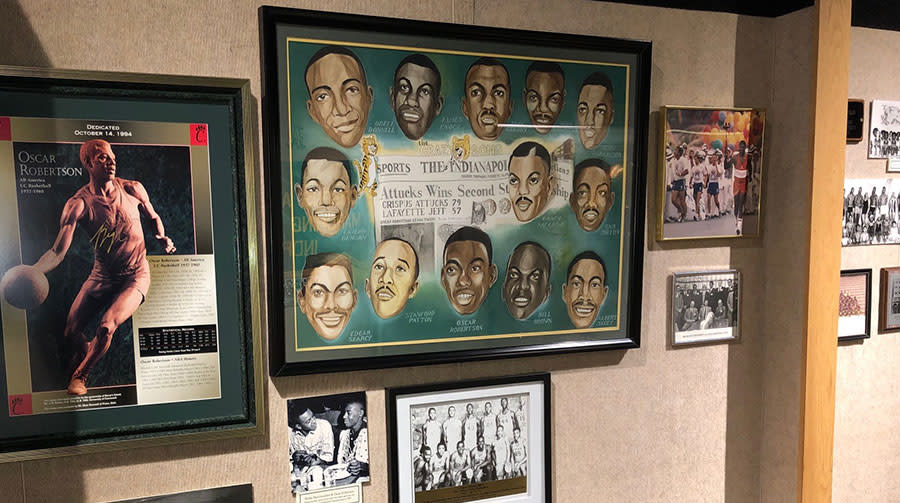 Once they have seen and done everything on the list, visitors are always welcome to drop by the IUPUI School of Education to learn about the great things we're doing and our service on behalf of the children and families of Indianapolis and Central Indiana.
Q. You're a big proponent of teachers being culturally aware. How do you get future teachers to reflect on their personal biases and backgrounds that may contribute to biases in the classroom?
I maintain that it is not enough for teachers to simply be culturally aware. I maintain that educators must act on their awareness in order to center equity and justice, to enact positive transformation, and to be of optimal service to all students, all families, and all communities, especially the most underserved and marginalized.
In all of my courses, I introduce students to formal, expansive fields of pedagogical inquiry such as Critical Self-Reflection, Anti-Bias Education, and Reflective Teaching. The three major aspects of Reflective Teaching are open-mindedness, wholeheartedness, and responsibility. I challenge students to ponder important framing questions such as, "How do my everyday actions help or harm students, families, colleagues, institutional integrity, etc., relative to our collective future?" I also invite students to explore their personal histories and how they have been shaped and influenced by the same. That is, my students are challenged to reflect on, write about, and discuss their socialization, their schooling experiences, their tastes, attitudes, values, biases, assumptions, dispositions, etc. I refer to this as the inward odyssey.
I invoke a variety of methods, including writing, deep reading, fishbowl conversations, peer discussions, poetry, film, field experiences, and more. It's expansive, complex, and messy because humans are so complex. What I try to do is to make the unfamiliar familiar, to make students curious, and to encourage students to first get to know and understand themselves. Most students have no idea how incredibly complex we are as human beings.
Q. Let's talk about your blues poetry opera, "The Voodoo of Hell's Half-Acre." What was the impetus for creating the show?
I wrote "The Voodoo of Hell's Half-Acre" during the summer of 2015. I'm a native of Chicago so I was there at the time. My first exposure to Richard Wright was at the age of 15. I knew of his connection to Chicago and that he had spent time in the city. He was one of the millions of Black people who came up during the First Great Migration from the South. I'm also deeply aware of that history.
One of my primary artistic inspirations was Langston Hughes' jazz poem suite "Ask Your Mama: 12 Moods for Jazz." It's a long "narrapoem" that he wrote in 1960 while attending the Newport Jazz Festival. The published work contains his musical liner notes and functions as a kind of soundtrack. So, I used that text's design as the template for developing the libretto for my blues poetry opera. The full libretto is around 80 pages and I'm planning to publish it later this year.
I wanted to use poetry, prose, music, and vocalese to explore and document the movement and motion of Black people migrating from one context (the agrarian South) to another context (the urban North). Given the historical period, the natural soundtrack for all of this is the blues, which emerges from the spirituals. Like Richard Wright and my own family, the blues also emerges from the Mississippi Delta. And in terms of form, I thought opera would be the perfect medium because of its capacity to narrate, to showcase stories of scale (i.e., epics).
The story of millions of Black folk migrating from the belly of the South to seek the warmth of other suns in the North is quite the epic. I am a poet first and foremost. The blues poetry opera is articulated via the spoken word and unfolds across six, intersecting movements. Poetry is the perfect form to locate and convey the interplay of rhythms, harmonies, feeling, and emotional range of this fascinating, fluid history.
Q.  Why Richard Wright? What about his story resonated with you — was it the Chicago connection?
The Chicago connection is a huge part of the story. Richard Wright spent a decade in Chicago and was one of the primary architects of a literary movement known as the Black Chicago Renaissance (1933–1950). It's not as well known as the earlier Harlem Renaissance, but it was just as culturally significant. Another key point is that Richard Wright was also a poet. Most people are unaware of that fact. Near the end of his career, he wrote over 4,000 haiku and is one of the few Black poets that has ever published a book of haiku.
What I remain most impressed with, however, is Richard Wright's literary and cultural footprint. He is easily among the top three most important writers of the 20th century. He was, and remains, a literary giant, a towering cultural figure, an activist, and a restless intellectual. He was passionate about locating, learning, and conveying the story of Black people. He belongs to and helped to create our precious literary genealogy. The blues poetry is both a creative mediation on and an acknowledgment to this important ancestor and native son.
Q.  What are some of your other favorites around the city?
I recently visited The Amp (Artisan Marketplace) and tried Poke Guru for the first time. I became a vegan five months ago so I've become extra selective. I also like going to Coat Check Coffee. It's a great spot for meeting and working. I recently visited The Garage Food Hall with a colleague had some great arepas from Azucar Morena. My daughter and I both love Kilwin's and Thaitanium.
I should also mention the Spirit & Place Festival. I have attended in the past and this year I'm a presenter. I'll have an exhibit this November in partnership with Herron School of Art at the Eskenazi Fine Arts Center.

Get an insider view and experience Indy Like a Local