Carrie Abbott
Indy Like a Local
Who is Carrie?
She is founder and CEO of Newfangled Confections, maker of a popular peanut brittle-fudge hybrid called Frittle. Earlier this year, Newfangled acquired The Best Chocolate in Town, known for its unique truffle flavors and other cocoa-based treats, joining two beloved sweets businesses under one roof.
Q: What inspired your love of sweets and the formation of Newfangled Confections?
My love of sweets began as a child when I would go to Hook's Drugstore and pick out any candy I wanted with my grandparents. I'm inspired by the love of business and people working together to achieve one goal.
Q: You recently acquired The Best Chocolate in Town. How do you see your business and that one existing under one umbrella? Can we expect any big changes?
I would not expect changes, only enhancements to two really great businesses. The Best Chocolate in Town brand is a great one, both in title and consistency, and is very complementary to the Newfangled Confections colors, quality, and brand. Best Chocolate has been around for over 20 years. It's important for Newfangled to learn from this and keep the brand fresh, but also dependably the same. We'll come up with some innovative flavors and additions, but keep the favorites perfectly the same.
Q: Aside from the fact that they taste great, why do you think people have responded so positively to your products?
People have shared that they feel like they are part of our success and that's so true. We keep our social media fresh. We keep our customers informed and give them hot-off-the-press information. They respond well to the nostalgic experience we try to create. Great packaging, a pleasant look, and a taste that reminds them when things were simple, not to mention terrific service.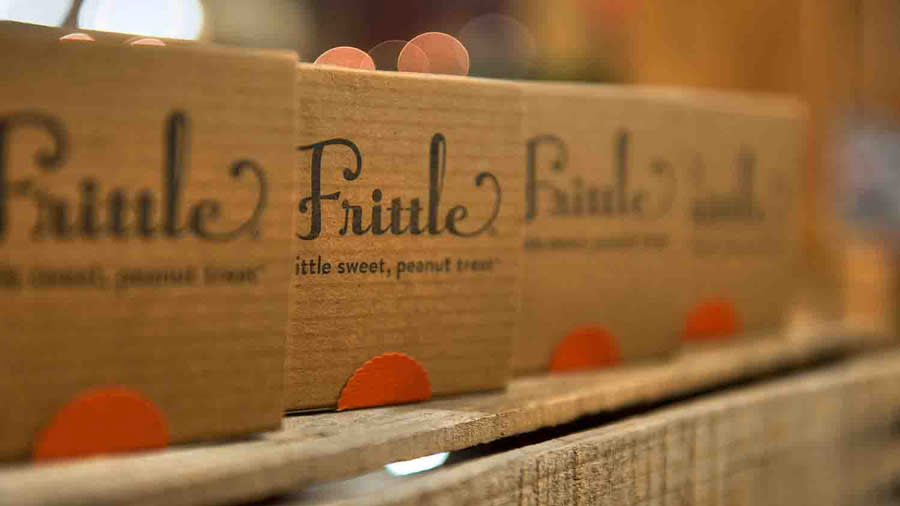 Q: What other sweets-makers in the city do you admire?
There are so many. I really admire all of them and for different reasons. I admire Jenna Unrue of 4 Birds Bakery because she has ingredients and methods that don't allow shortcuts to her top-selling products being perfect. I admire Alison and Ben Hardy of Gallery Pastry Shop—their finished desserts have such a premium look. The Just Pop In! founders and owners are unbelievably kind and generous and geniuses in brand, quality, and community. Circle City Sweets, Rene's, Cake Bake Shop—they are all so fantastic!
Q: You have two daughters—where do you enjoy taking them for family fun?
We love walks downtown. Our last trip took us to Bru Burger and then we challenged each other to get to the top of the Soldiers and Sailors Monument. I've never appreciated the view so much. Most trips, though, surround a stop for a treat or a snack.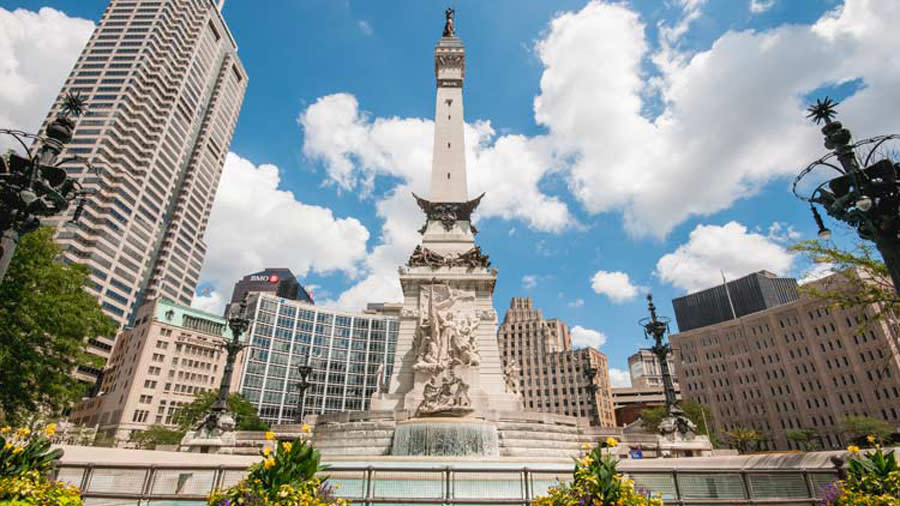 Q: Where downtown can people find Newfangled Confections and Best Chocolate in Town products?
Visitors can find our products in most in-house markets at their hotel, Silver in the City on Mass Ave—any downtown store is invited to carry the products. We are also in Yat's on Mass, Goose the Market, Needler's, and Peace Water Winery, and online at newfangledconfections.com.
Q: Any new treats on the horizon?
Yes! Thinking about a beer brittle, a chocolate of the month club, truffles named after production people that include their favorite flavors, and a shipping program for the famous truffle pie.
Q: What keeps you in Indianapolis?
The people! We are so friendly. I'm reminded when we travel outside of Indianapolis and people will tell me how much they love the city and how friendly everyone is. They are so right.
Get an insider view and experience Indy Like a Local