Kelli Jones
Indy Like a Local
Who is Kelli? 
Co-founder of the Be Nimble Foundation, which hosts accelerator programs for startups and career-training sessions, both aimed at diversifying the tech ecosystem, and managing partner of Sixty8 Capital, a seed-stage fund helping Black-, brown-, female-, and LGBTQ+-led startups acquire the necessary funding. She's also helping launch Melon Kitchen, a ghost kitchen concept at 16 Tech's AMP food hall.
Q. What path did you take to get to your current roles?
My path was quite long and windy. Still is. I'm what most consider a boomerang. I was born and raised in Indy, but spent most of my adult life in other parts of the U.S. I went to college in Nashville, did a brief stint in Atlanta, and finally landed in New York City for about seven years, and LA for almost three.
I worked at a really interesting intersection: music, entertainment, culture, and tech. I started as an entrepreneur. I had a company that planned and executed experiential event activations, and most of our clients were either startup companies or large brands. Most of our work was hosted at big music festivals. I always tell people: If you've ever been to SXSW between the years 2010 and 2015, you've probably seen my work.
In 2012, I added something else to my plate and joined on as general manager of Era of the Engineer, the brainchild of Young Guru, DJ and audio engineer for Jay-Z. The goal of the EOE brand was to encourage Black youth, students, and adults to explore careers in technology. This was during a time where diversity and inclusion in tech wasn't as much of a hot topic as it is now. What we did (at the time) was really groundbreaking. We developed a really amazing program called Earsketch with Georgia Tech and the National Science Foundation that taught kids Java and Python through music production, we did a 13-city tour with Grammy U to all the music and engineering schools in the country, and I produced my first Google commercial.
In 2014, I was offered an opportunity to move out LA, where I took a role as director of sales and marketing for HipHopDX.com and later Blavity.com; both are ventured-backed tech companies. I got inspired to start something in Indy, and it was a reason for me to come back. That is when we created From Nap, With Love and Be Nimble. I moved back to Indy in 2017 and it's been history ever since.
Q. Do you have a favorite neighborhood or hangout in Indy?
I'm really excited to see the future of Indiana Avenue. There is so much history there, especially for Black entrepreneurship.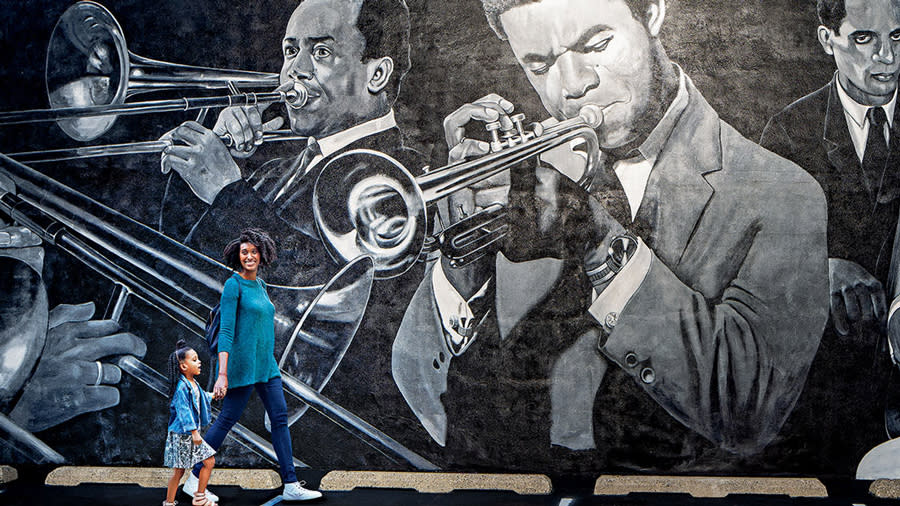 Q. Indianapolis is pretty well known for its tech scene, but not all startups get the love they deserve. Why is the idea of supporting the, as Sixty8's website says, "undercapitalized" so important to you?
It all comes down to community, connections, and capital. I describe undercapitalized as "a founder who has billion-dollar ideas, but lacks access to capital because of their race, gender, sexual orientation or ability." Historically, diverse founders, especially Black people, have been overlooked, overmentored, and undercapitalized; yet these same diverse founders (when given access to capital and resources) yield better profitability, better quality of life, better returns for investors, and better capital efficiency. If I was told those facts, I'd bet it all on Black.
Q. Let's talk about Melon Kitchen at 16 Tech's the AMP. Can you explain the concept and what its overall goal is? 
Melon Kitchen is a ghost kitchen and a three-month food entrepreneurship accelerator that utilizes tech-enablement to help Black chefs build scalable virtual restaurant concepts. Ghost kitchens drastically lower startup costs for chefs by eliminating the real estate and staff needed to open a brick-and-mortar restaurant. Most virtual restaurants only require a shared kitchen space, a two-person staff, and a third-party delivery carrier.
Our goal is to create jobs and to help chefs build high-growth, scalable, and sustainable restaurants utilizing technology. In addition, virtual restaurant models can quickly replicate in any kitchen space and offer an additional line of revenue to existing restaurants. Ghost kitchens have emerged quite a bit over the last three or four years, but there has been little to no representation from Black chefs.
Q. Why is Melon Kitchen important to Indianapolis?
Melon is a groundbreaking, first-of-its-kind program in the United States and we believe we can reverse the effects COVID-19 has had on the restaurant industry. Targeting this program to Black chefs who are overrepresented in the food industry but aren't part of the food innovation economy will drive a new generation of restaurants.  
Q. Where in Indy might you take out-of-town guests?
Definitely 16 Tech, Bottleworks, and all the other new stuff that has emerged during the pandemic.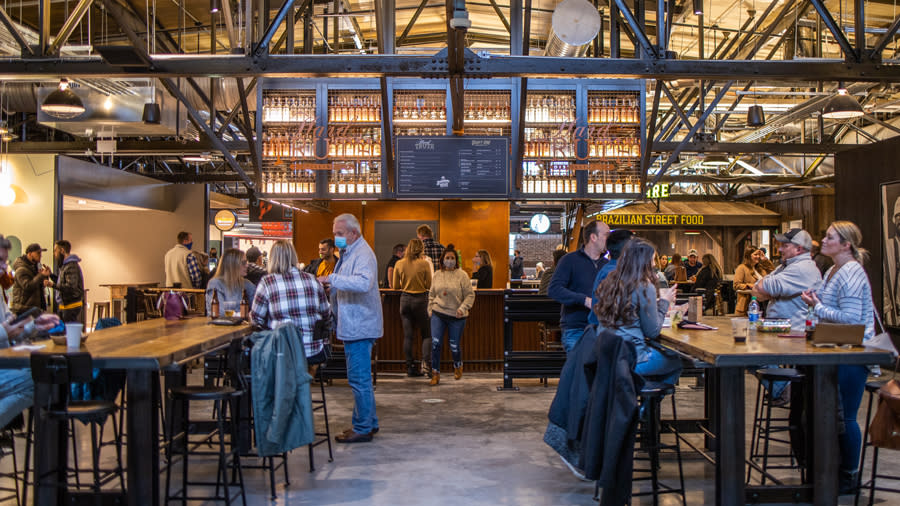 Q. Where in the city do you like to enjoy a great meal or drink?
Livery is still one of my favorite places to for a great meal and drink; I take all my out-of-town guests there.
Get an insider view and experience Indy Like a Local