Beth Chappo
Indy Like a Local
Who is Beth Chappo?
Blogger at Seersucker + Saddles
Q. You're not an Indy native, so what brought you to the Circle City?
That is correct! Born and raised in Jupiter, Florida, I moved to Indy after living in Lexington, Kentucky, for 12 years. My husband is from Indy, which is what brought me and my two daughters here. 
Q. As a fashion blogger, you must have some favorite local boutiques. Where do you find yourself shopping or browsing much of the time?
My absolute favorite joint to shop is 8 Fifteen in Broad Ripple. They have hands down the best selection of denim, sneaks, and the most fun little frocks and tees. The gals are super helpful, too! We are currently building a home in Zionsville, so home decor is definitely at the top of my shopping list, too. I love the accessories at Haus Love (pictured) – so unique and fun! And for fun little trinkets and gifts, you can't beat Silver in the City.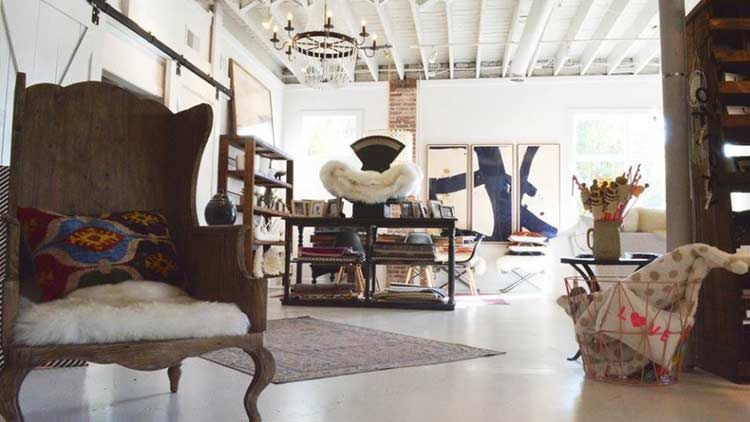 Q. What must-attend events are on your calendar?
We are huge foodies and wine-lovers so we always hit up the food and wine festivals. The Microbrewers Festival is always a great way to taste the local craft beer, which is booming in our city. Rev Indy is the perfect way to celebrate the Indy 500, and Oktoberfest at Traders Point Creamery is a great event in the fall for the family! Another fave little local secret if you're in town the first Friday of the summer months, Food Truck Friday is a must!
Q. What places or events do you enjoy as a family?
Traders Point Creamery and Rosie's Place are two of are absolute fave brunch spots on the weekend. We just love our little neighborhood and you'll always see a familiar face at Rosie's. Traders Point is a personal fave of the kiddos because they like to visit the farm animals after we eat! It's just a beautiful backdrop – and the mimosas are perfection! The Symphony around the holidays just cannot be beat. The kids had the most special time!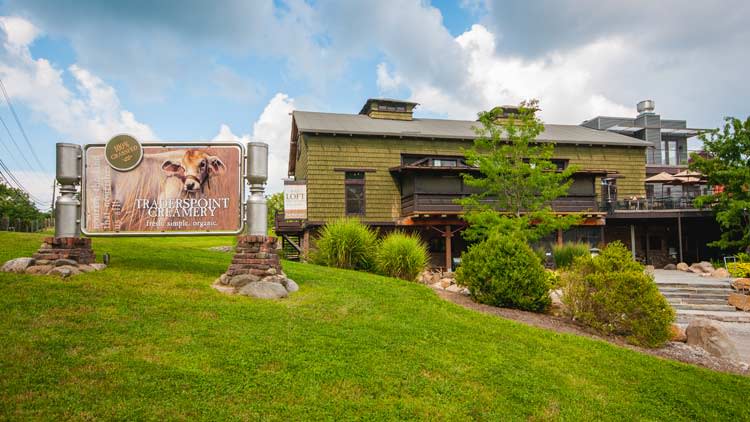 Q. Where can you always count on a good meal?
Vida just never disappoints. My husband and I have gone there for birthdays and anniversaries, and bring our friends from out of town there, and it just hits it out of the park everytime. I mean, how could a place with fried doughnuts disappoint? Another new fave we've recently discovered is the Livery – the Solidad Fire is soula-good! And if you're too lazy to get your bones outta bed and you're staying downtown, download the Cluster Truck app. It is our favorite takeout because you get a taste of some of our favorite joints in downtown Indy. The arugula, prosciutto and fig pizza [the Sweet and Salty from Pizzeria Camion] is ridiculously good. And they'll deliver it straight to your door, quickly, on a bicycle!  
Q. Where do you like to take your crew for outdoor fun? 
When I first moved here from Lexington, I was blown away by the parks! They're gorgeous and the kids absolutely love them. Eagle Creek is one of the kids' faves. We also love all of the bike trails, be it the Monon (pictured) or the Zionsville Rail Trail – it's one of the best ways to see the city! Mass Ave is a great place to people-watch, stroll the streets, shop, and get some outdoor eats. When we stay at our condo downtown, we are always on foot – so very much to see!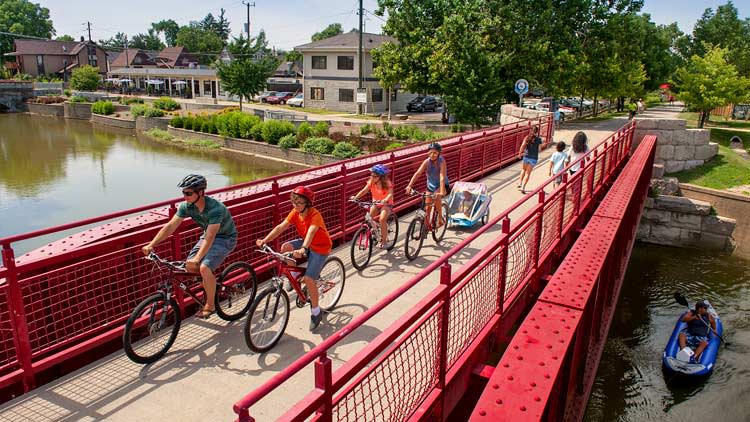 Q. What are your hidden gems, places in the city that you think fly under the radar?
Worth the drive and a little bit off the beaten path is FoxGardin Kitchen & Ale. I had one of the most delicious steaks, and it's such a cool, eclectic atmosphere. One of my fave joints for brunch is Maxine's Chicken and Waffles; it's Southern and soulful. Deviate Brewery has a very creative craft-beer selection. Don't let its unassuming location fool you; this one is worth the trip. We also love the Indy Brew Bus. There's no better way to experience some of Indy's finest breweries and meet some fellow Hoosiers – on a green bus no less!
Get an insider view and experience Indy Like a Local