Cole Aric
Cole Farrell & Aric Furfaro
Indy Like a Local
Who are Cole and Aric?
Cole is a writer and Aric is an exhibit designer.
Q. As a member of the LGBTQ community do you find Indy to be an accepting and open city?
RFRA was such a dark moment for those of us who love and believe in this place. One of the good things to emerge from that experience was seeing how quickly people stood up and fought injustice. It is no great shock to find that people in an urban area value diversity, but it was the best kind of surprise to see just how engaged our citizenry is. 
Both of us moved to Indianapolis as single, closeted men. Now we walk down the street and hold hands as soon-to-be husbands. We've changed personally, but we've seen the city change too. It's a great cultural moment, and living in Indianapolis has allowed us to see the shift firsthand. Indy is a great place that is getting greater.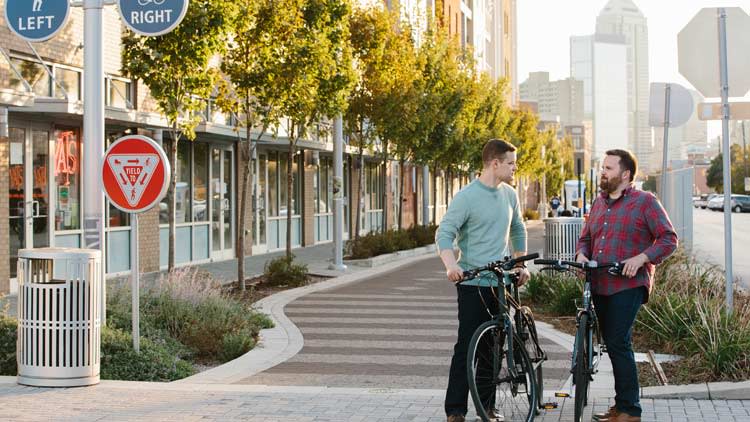 Q. What is a perfect night on the town for a date night in Indy?
We enjoy walking or biking on date nights until the weather absolutely won't let us. Lately, our favorite date night is La Parada then Highland Park for that spectacular view of the city. 
We both grew up in smaller towns and love the feeling of knowing our neighbors and being familiar with the places we pass. It takes time, but we're trying to get to know all the homes and buildings in our neighborhood. Not the hippest date night, but we love it.
Q. Where do you take friends when they're visiting?
We love having guests. And we love keeping them busy. 
The Cultural Trail and the Canal Walk are personal favorites, so we usually start there. The Circle is a fun stop. We take our least claustrophobic friends to the top of the Soldiers and Sailors Monument. Central Library is also a beautiful building to show off.
If weather allows, we'll go to one of our favorite parks (Holliday Park, Highland Park, or Garfield Park, with its beautiful conservatory). We'll grab a little coffee at Quills, do some shopping on Mass Ave, then grab dessert. For the guests we really like, we'll eat dessert twice.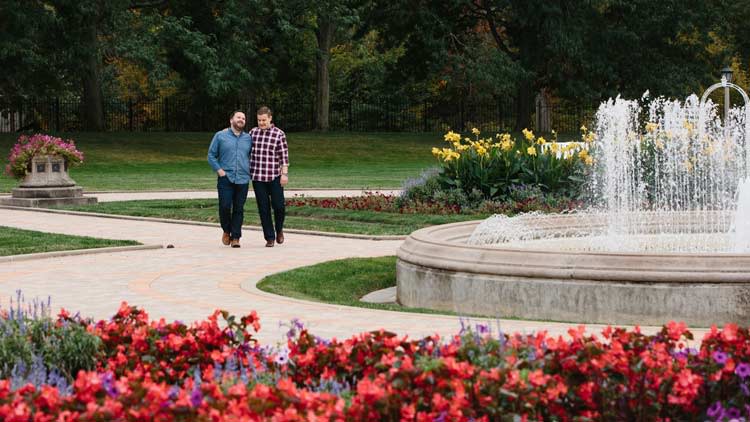 Q. Cole, as a writer, do you find that Indy has a strong literary culture? Any favorite book shops?
I love seeing people all over the city with books. I'm always the stranger staring them down to try and see what they're reading. I think we have an enthusiastic community of writers and readers. We obviously have a literary history, but what I love about Indy is that there are a lot of people here who understand the magic of the written word - and the importance of making it accessible to everybody.
I think specifically of Indy Reads and their efforts to improve literacy in central Indiana. And Indy Reads Books, which helps a great cause but is also a beautiful space to while away a Sunday afternoon. I love Central Library, of course. Oh, and PRINTtEXT! Ben and Janneane are carving out a cool space for us word nerds.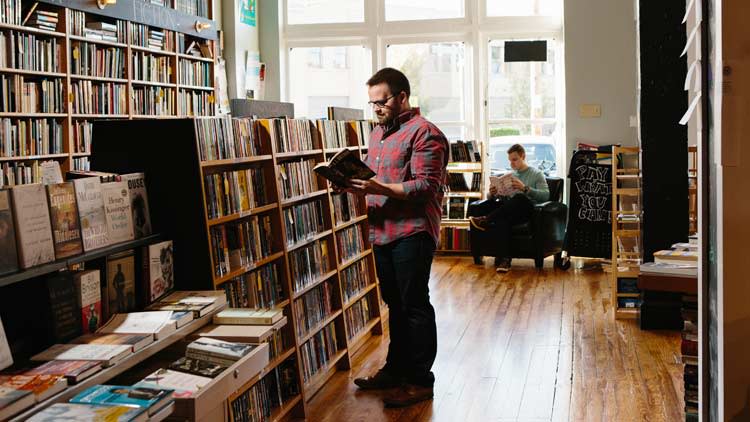 Q. Aric, as a designer, are there any local shops or galleries that you draw inspiration from?
I don't work as an architect, but my work is largely inspired and informed by my passion for beautiful buildings and spaces. I follow a number of architecture firms here in the city, like DKGr and Ratio. I love knowing what's coming and going, and I tend to get fairly emotionally attached to buildings. There are so many exciting downtown projects to track right now, with new residential buildings, the IndyGo Downtown Transit Center, Deborah Berke's beautiful new Cummins building. This city is changing quickly.
I also love 100 Acres at Newfields and art galleries like the Murphy Building, Gallery 924, and the Harrison Center.
Q. If you had to describe Indy in one sentence, what would it be?
It's a kind, creative, and collaborative city that keeps getting better.
Q. If you could only eat one meal in Indy what (and where) would it be?
Just one? Our typical answer is "Patachou!" in unison. We'll cheat and add Cole is pretty crazy about the biscuits and gravy at City Cafe.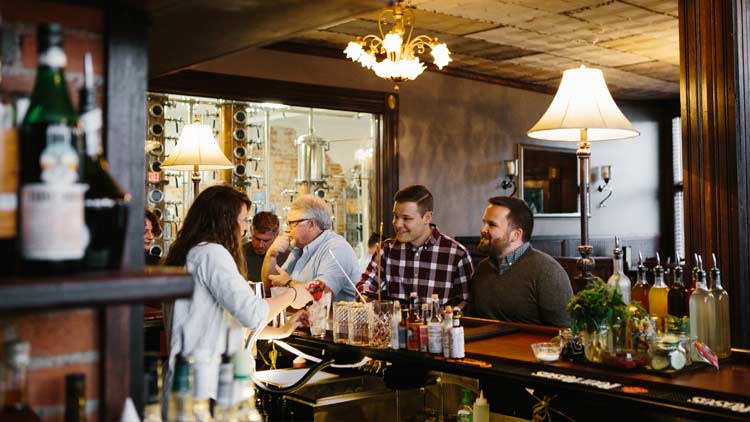 Q. What do you hope for most in Indy's future?
Cole: Transit! Continuing to shift our relationship with the personal vehicle. Placing a higher value on accessibility and safety for pedestrians and cyclists. Continuing down the path of providing strong, safe non-car options that make the city more open to every Indianapolis resident and visitor.
Aric: Stemming from my love of architecture, I'd like to see us taking more care of historic buildings and being more intentional about their repurpose. It seems like we're taking a more thoughtful, considered approach to building, and I'd love to see that keep expanding.
Cole: Buildings, transit, and full statewide protection from LGBTQ discrimination. That should about cover it!
Get an insider view and experience Indy Like a Local