James Hinchcliffe
Indy Like a Local
Who is James?
Verizon IndyCar Series driver and contestant on Dancing with the Stars.
Q. What is your ideal day of leisure look like in the Circle City?
Early run through Eagle Creek, heading downtown to Mass Ave for an afternoon beer and dinner with friends in Fountain Square.
Q. Now that you know all the steps, what Indy dance floor would we most likely find you cutting a rug?
Back to where it all began, Indy Dance Academy on Meridian Street. 
Q. As a resident of Indy and someone who travels the world to compete, what is one thing you wish non-residents knew about the city?
The city has got more to offer than what people think. It has a huge food and craft beer culture that many people don't realize and for a smaller "big city" it has got everything you'd want but without the traffic and a super clean and nice airport!
Q. Any ideas on how visitors can get their fitness fix while in town?
If you want to stay outdoors, then a run or bike in Eagle Creek is always nice.  If you want a little bit more and somewhere to stop for lunch, then there is always the Monon. If hitting the gym is more your thing, then a public fitness class at Pit Fit on Guion Road is one way to get a full body workout. However if you're on holiday and want a more leisurely stroll, then head to the Canal and you can always rent a paddle boat.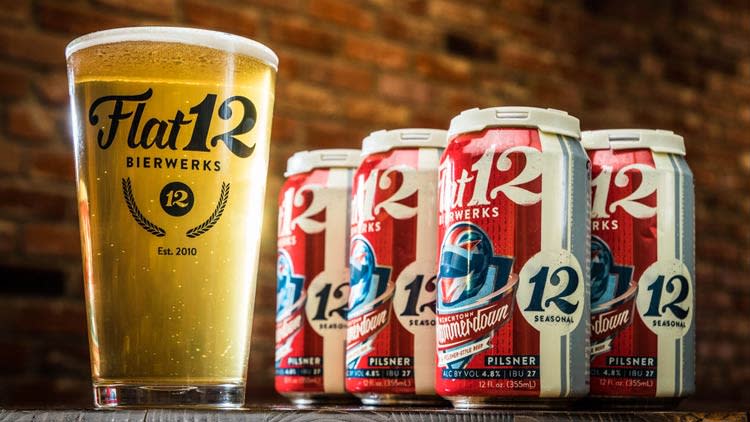 Q. What are the best places in the city to kick back with a Hinchtown Hammerdown beer?
Got to go to the source, Flat12 Bierwerks on Dorman, great patio and the beer is as cold and fresh as you could want.
Q. Any tips for those attending their first Indy 500?
A. Bring sunscreen, ear plugs, and leave lots of time to get in and get out because you will be with 350,000 of your closest friends, and traffic can be a bit of an issue. For an important public service announcement from Hinch about cooler etiquette at the Speedway, click here.
Get an insider view and experience Indy Like a Local