Ben Diallo
Indy Like a Local
Who is Ben?
Founder of and designer for J.Benzal Menswear, an upscale boutique that offers both formal and casualwear. Stores are located downtown and north at The Fashion Mall and in Carmel.
Q: What was your experience in the fashion industry before opening J.Benzal?
I'm a serial entrepreneur, so I've launched several businesses. I have an international procurement company, which means I travel a lot and am always drawn to fashion and current trends. I've always loved fashion, but I fell in love with fashion when I lived in New York City. I was running a translation services company and my office was located in the garment district. I got deep into exploring fabrics and started designing.
Q: How did you come to land in Indianapolis? What prompted you to open J.Benzal?
I grew up in West Africa and studied textiles in Morocco. I came to the U.S. to attend Butler University. After graduating from Butler, I moved to New York, which is a candy store for fashion. And fashion is so accessible there. When my wife and I moved back to Indianapolis to raise kids, I wasn't finding what I wanted to wear when I shopped locally. So I decided to combine my business background with my love of fashion to launch J.Benzal.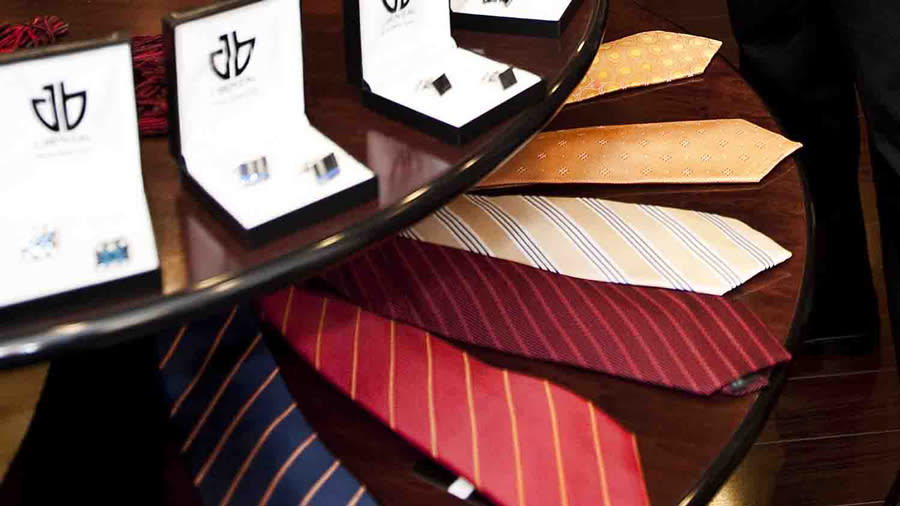 Q: Who is the J. Benzal customer, and what can he expect from your stores?
J. Benzal is a private-label menswear boutique. We specialize in Italian suiting, but over the years, we've become a one-stop shop for all aspects of a man's wardrobe, from suiting and formalwear to casual shirts, slacks, ties, shoes, and accessories. We launched 10 years ago with a focus on suiting, which will always be the core of our business, but our clients have requested more, so we've expanded our offerings based on that demand.
At J.Benzal, we believe all men want to look good and feel good in the clothes they wear. And you don't always have to spend a fortune to look good. It's about knowing how to dress well for your body. We take pride in helping our clients find their personal style. Every man should own a well-tailored suit. It's a game-changer. We make that our mission.
Q: Do you design the items sold at J. Benzal?
Yes. J.Benzal is my private label. I personally design all the pieces we carry, so we spend a lot of time on the craftsmanship and detail our products.
Q: If you're hosting guests from out of town, where in the city do you like to take them?
I have two daughters. They're a little older now, but we've always been big fans of The Children's Museum. It's one of the best children's museums in the country, so it's always a treat for out-of-town guests. I also like introducing folks to the Canal downtown or Go Ape ziplining at Eagle Creek Park.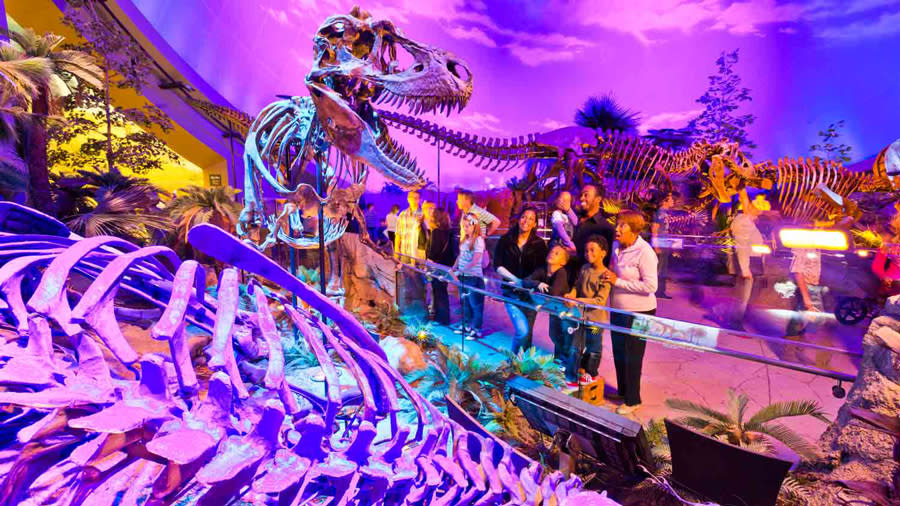 Q: What other locally owned boutiques in Indy do you admire and make a point to support?
There are a lot of independent shops at Carmel City Center that are great. James Dant is also a great store.
Q: How do you unwind outside of work?
I'm an amateur golfer. I've had more time during the pandemic to practice my game. I'm not great yet, but I enjoy it.
Q: Where in Indianapolis do you like to enjoy a good meal or drink?
I am a foodie, and I love great food. I'm a fan of most ethnic food. The International Marketplace on Indianapolis' west side has some amazing restaurants and options. I'm also opening a new taco restaurant in a few months – L.A. Tacos. We are planning to launch a premier taco shop in Indianapolis specializing in fast, healthy, low-cost tacos for the busy clientele in the North Keystone area.
Q: Any favorite parks, trails, or green spaces in the city?
We live near Eagle Creek and love the trails there. I'm also a big fan of the Monon and how it connects so many different parts of the city.

Get an insider view and experience Indy Like a Local