Polina Osherov
Indy Like a Local
Who is Polina?
Executive Director of Pattern, a non-profit dedicated to growing Indy's fashion community.
For an extended interview with Polina, listen to this episode of the THE DRINK CULTURE Podcast:
Q. What's your favorite Indy hangout?
A. I love to pop over to Mass Ave Wine Shop for lunchtime meetings and after-work drinks and cheese board. Also, Mimi Blue Meatballs just opened across the road, and I'm all about them meatballs for dinner. Other than that, I love The Thirsty Scholar for great lattes, and stylish co-working in the mornings, and Ball & Biscuit for grown-up cocktails. When I'm working in Broad Ripple, I always make a point to stop by my favorite periodicals shop, PrintText (pictured) to peruse fabulous arts and fashion magazines from around the globe, and then grab a bite to eat & a beer at Twenty Tap or La Mulita. This might be a little weird, but sometimes, my husband and I take the kids to eat out at the airport - we love the plaza and there are some great local restaurants there to chose from. It's fun to pretend that we are about to go off on some exotic adventure.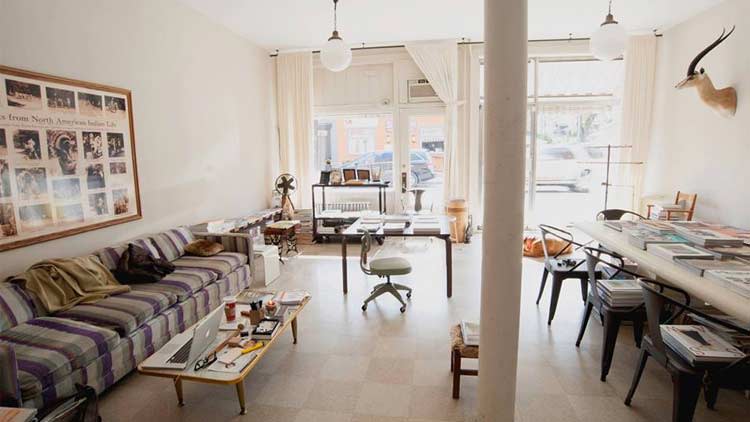 Q. What are some of your favorite places to shop?
A. I don't have time to shop on a regular basis - I usually stock up 3-4 times a year, but when I do, I love to hit Boomerang BTQ, which is one of our awesome neighbors on Mass Ave, Niche in Broad Ripple, Lesley Jane in Zionsville, Urban Outfitters at the Fashion Mall and H&M at Circle Centre mall. Other places I like to visit are Silver in the City and Mass Ave Toys.
Q. Seen any cool Indy souvenirs you'd recommend?
A. We have a very robust t-shirt culture in Indy, so we have some really great t-shirt options which are creative and clever. Check out offerings from People For Urban Progress, United State of Indiana, VDGN, Felicia's Tees, or Victory MFG. Of course Pattern Magazine is probably the best way to take a little bit of underground, creative Indy back home.
Q. Where do you get your arts fix in Indy?
A. Newfields of course, and then Gallery 924, General Public Collective, Stutz Annual Open House (pictured) and the Evan Lurie Gallery.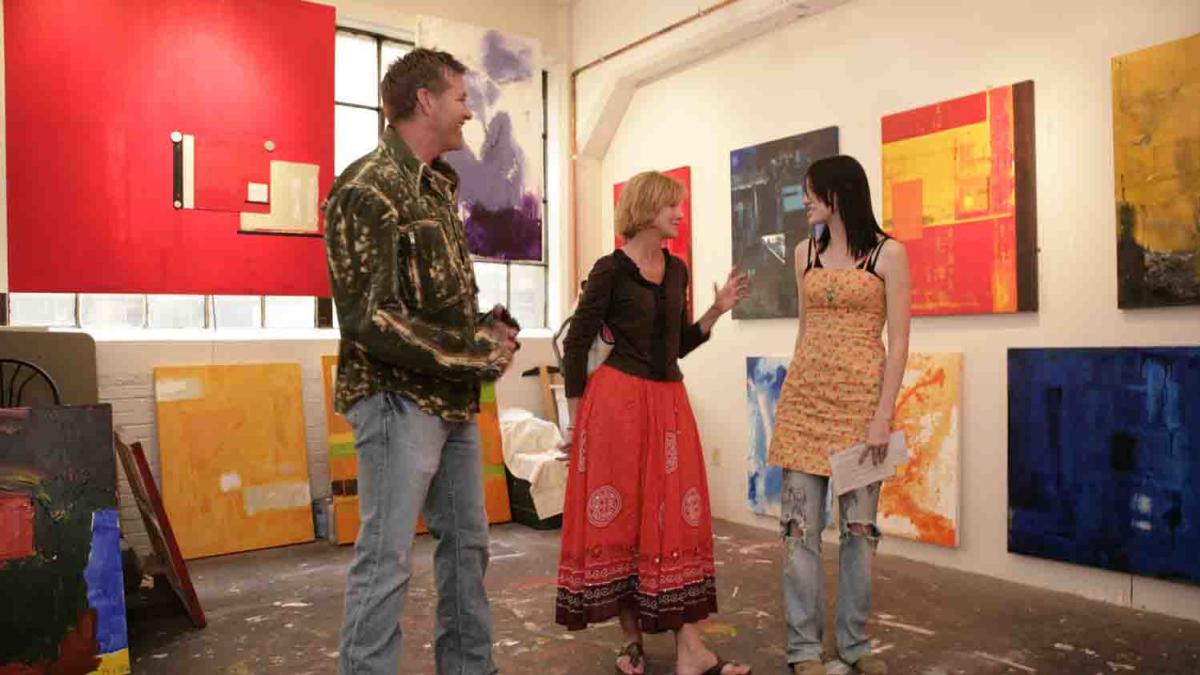 Q. What should visitors to Indy absolutely not miss?
A. So many places! Drinks at Plat 99 at The Alexander, a concert at Hi-Fi, taking a bike ride or simply walking the Cultural Trail or Monon Trail, a stroll on the canal, a visit to the Indiana Historical Society, grabbing a coffee on Monument Circle, and catching a show at the Murat (Old National Centre).
Q. What's Indy's best-kept secret?
A. The 800th block of Mass ave is definitely a hidden gem! There has been a lot of growth and evolution on that end of Mass ave, with the addition of new stores, restaurants and a really cool vibe. 
Q. Where do you take friends when they're visiting? 
A. Definitely the Newfields, Siam Square, the Chatterbox, and Patachou.  
Q. Where do you take family members? 
A. Holliday Park, Children's Museum, Maggiano's, Pizzology, and Saraga International Market.  
Q. What's your favorite summer activity in Indianapolis? 
A. I love to visit Holliday Park with my husband and kids, and also take a nice long walk around the canal downtown. Eagle Creek Park is great for cookouts and bike riding. Hitting the Farmer's Market in Zionsville or Carmel on Saturdays.
Get an insider view and experience Indy Like a Local