Josh Baker
Indy Like a Local
Who is Josh?
As president and founder of Fountain Square concert venue HI-FI, live music and special event promoters MOKB Presents, and "cultural compass" Do317 Media, Josh Baker connects audiences with top-notch touring acts and events.
For an extended interview with Josh, listen to this episode of the THE DRINK CULTURE Podcast:
Q. How would you characterize Indy's current live music/concert scene?
Indy's live music scene is on the verge of something really special. There are incredible songwriters and producers in the city right now. And bands and artists are out there working hard, creating and touring. On the live music side, MOKB Presents just had the busiest summer concert season ever. In the last 10 years, the live music landscape has changed drastically with regional and national touring acts making Indy a regular stop. We're no longer a pass-by city; we're emerging as a centerpiece for the heartland. That said, the live music demand is there and growing fast. The quality of the music, the demand from fans, and the energy around the events are fueling the music surge in Indy. 
Q. What's your mission at HI-FI? What kinds of acts and talent do you showcase?
At HI-FI, we aim to showcase all genres and artists, as long as they're great songwriters and performers. MOKB Presents and HI-FI have a history of discovering artists early in their careers, which has created a nice see-them-here-first opportunity for our fans. Personally, I just want HI-FI to be a great experience for the artists and the fans. I want impeccable sound and a studio-quality feel in a live show setting that's high fidelity. We take pride in our reputation as one of the best-sounding rooms in the city. And we strive to live up to that reputation each time we open the doors. 
Q. What do you think is the big draw to Fountain Square?
It's slightly outside downtown, only a mile away from the heart of the city, but it feels like it's farther away operating as its own little cultural island. Everyone knows everyone in the neighborhood, and you become accustomed to familiar, friendly faces. Fountain Square is funky, weird, laidback, and, most importantly, accommodating. It's much different today than it was 20 years ago and is currently a melting pot of artists, food, nightlife, entertainment, culture, and music. People know they can come to Fountain Square on a Friday night with no plans and stumble upon live music at multiple places. It's become Indy's top music district.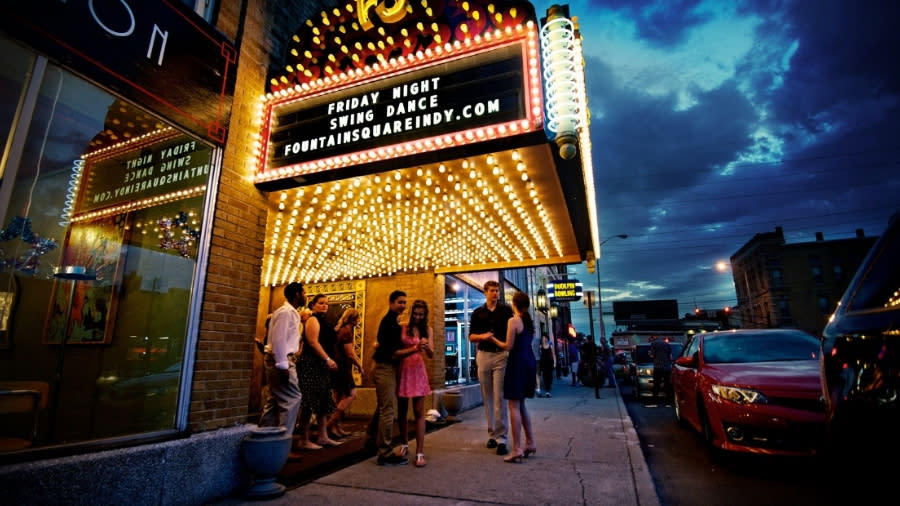 Q. What direction do you see the Indianapolis music and concert/events scene heading in?
We recently hosted the Music Cities Forum, the first time for this event in the U.S. The energy and ideas that came out of it proved that we're on the right path to elevating our music scene on a global level. Our quality of talent, producers, and songwriters is at an all-time high. We're fortunate to have some incredible leadership at the city level right now who are also musicians. When you pair the support from the mayor's office, Indy Chamber, and local business leaders with the energy and creativity of Indy's music entrepreneurs, great things are going to happen. I'm proud to be part of this amazing team of people living, working, and loving Indy. 
Q. Where are the current hotspots in town for live music and performances?
HI-FI holds its own as the small-to-medium-sized venue for up-and-coming national acts. For smaller venues, I like places like State Street Pub, The Melody Inn, Duke's, The Jazz Kitchen, and Pioneer. The Vogue is still the marquee room in the city for your larger national touring acts. And the Murat Theatre inside of Old National Centre is hands down one of the best theaters in the Midwest, plus they have the Egyptian Room and Deluxe in the same building that welcomes all-ages shows. McAllister Amphitheater at Garfield Park and The Lawn at White River State Park are easily two of the best larger outdoor options in the city. If I'm looking for a no-frills hang with incredible jazz musicians, The Chatterbox never lets me down.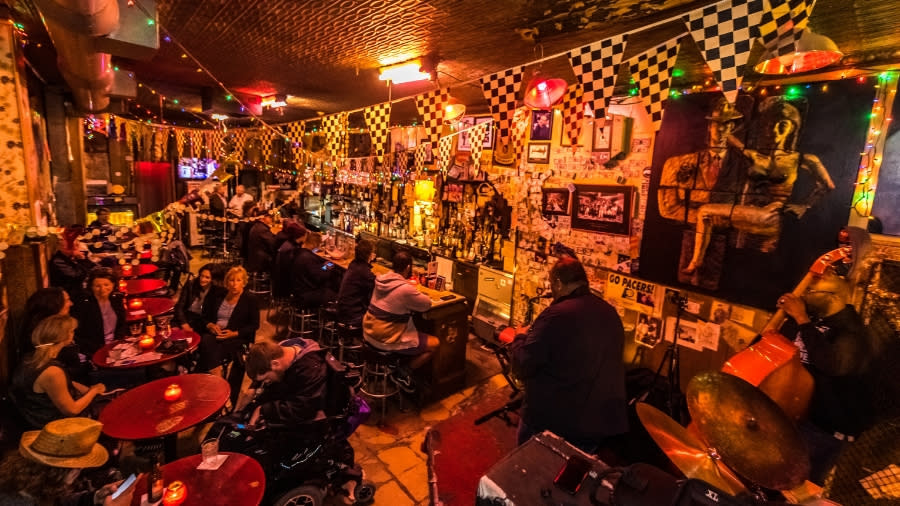 Q. Where do you like to take out-of-town guests to give them an authentic Indianapolis experience?
It always depends on the guests themselves, but Indianapolis has a little bit of something for everyone. Food's always on the agenda and we usually steer folks to our tried-and-true hot spots – Milktooth, Tinker Street, Iozzo's, Pure Eatery, Workingman's Friend, Livery, and St. Elmo's. For late-night hangs, we usually end up at the Dugout, Sam's Silver Circle Bar, or Tappers Arcade Bar.
Q. Any local holiday traditions or events you make a point not to miss?
I was introduced to Beefsteak this year. I think that one will be an annual tradition if I get the invite again. Involved, Indy Chamber Leadership Exchange, Tonic Ball, Chreece, Rock Paper Scissors Championship, and Germanfest at the Athenaeum are always on the list. 
Q. Fill in the blank: Every visitor to Indy must ____.
Explore the cultural districts and the unique experiences each one offers.
Get an insider view and experience Indy Like a Local