The Weekend 5
"What are we going to do this weekend?" We have an answer for you! Each week Visit Indy publishes five can't-miss events for the upcoming weekend. Save yourself the trouble of checking back by getting The Weekend 5 sent directly to your inbox each Thursday morning.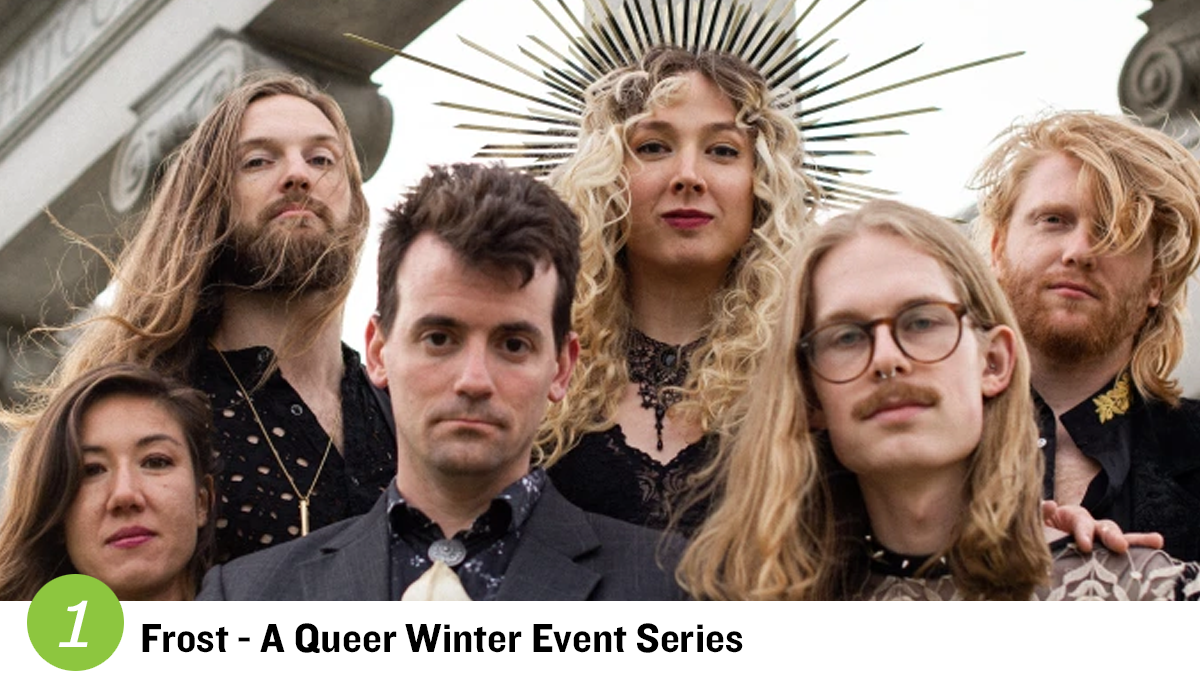 Through Sunday enjoy a light frosting of LGBTQ+ pop-up events around the city with Indy Pride's newest community building series. Thursday kicks things off with Creatives in Color, a speaker series highlighting BIPOC creators. Lace up your skates Friday for Pride Skate. Embrace unity, love, and diversity on the roller rink. The Big Gay Holiday Market offers more than 50 LGBTQ+ vendors each day displaying their wares Friday-Saturday. Attend the LGBTQ+ Policy Roundtable Saturday to hear about issues faced by LGBTQ+ Hoosiers. Saturday is also the Queer Dance Party with indie rock from Public Universal Friend (pictured) and more. Don't miss an afternoon Sunday of Indiana-based LGBTQ+ authors speaking on how gender identity, sexual orientation, race, and more have influenced their writing and their experiences with publishing. Costs and locations vary.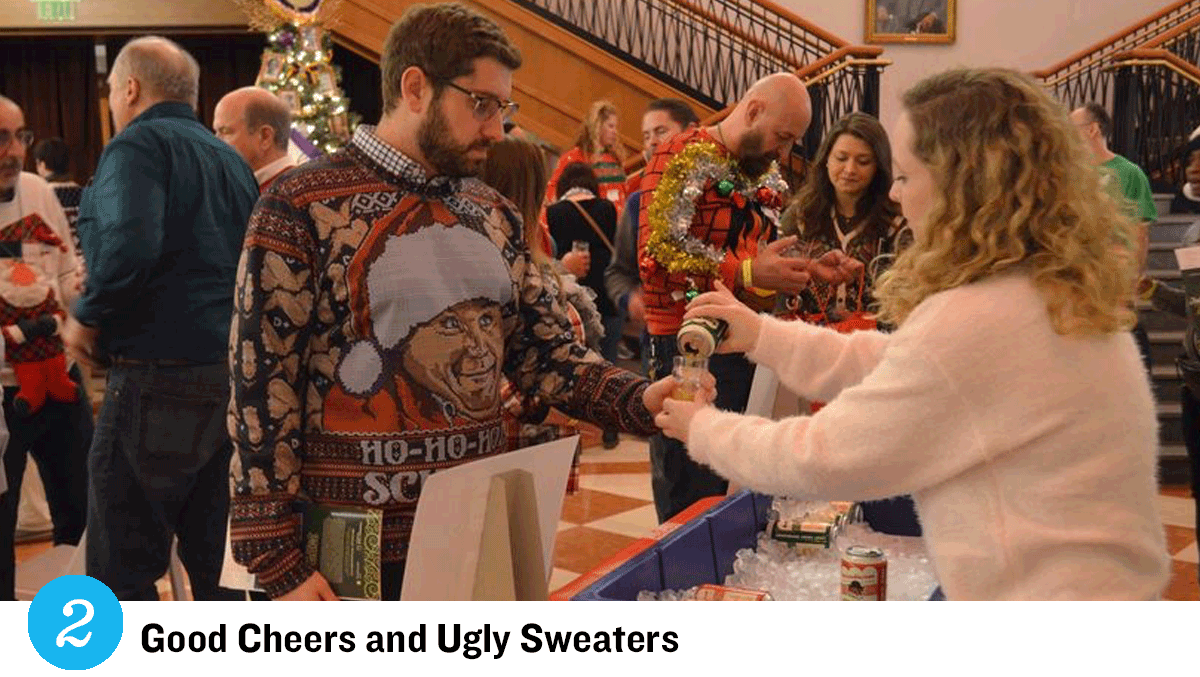 Friday is the time to don your best holiday-themed apparel at the Indiana Historical Society. Any attire is welcome, but there will be prizes for the best ugly Christmas sweater outfit. Enjoy complimentary popcorn and seasonal beverages (beer, spirits, cocktails) as you stroll through the winter wonderland of the annual Festival of Trees exhibit. Tickets are $5-$20 and attendees must be 21 or over.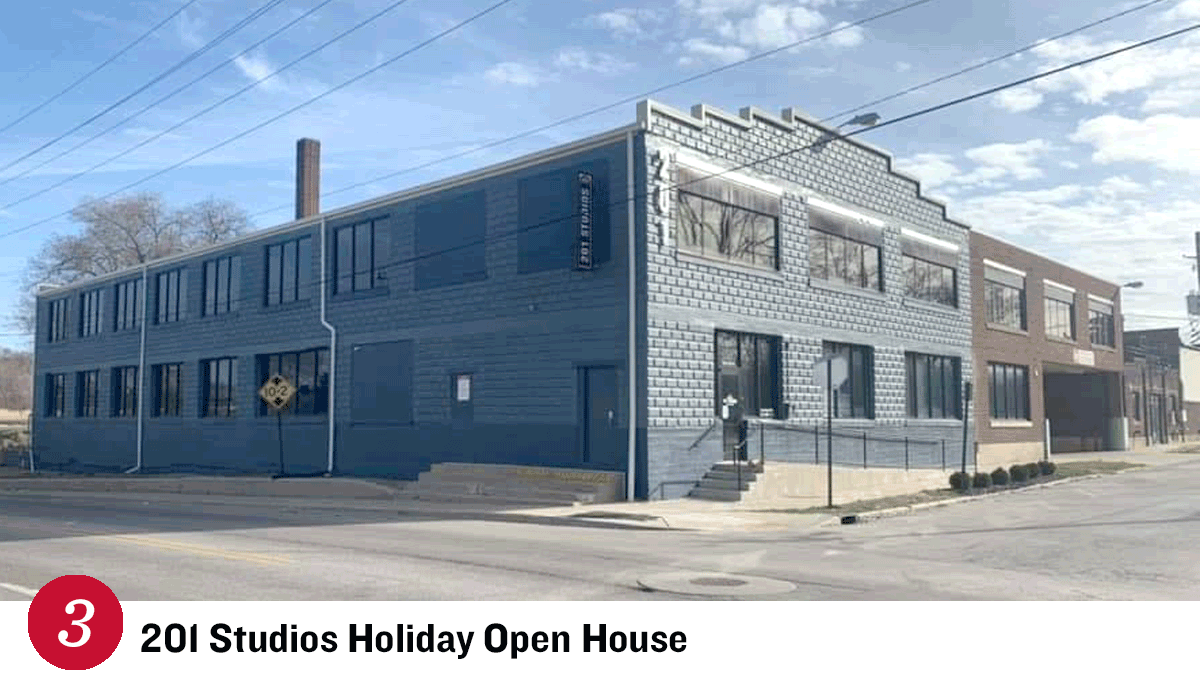 201 Studios houses an eclectic mix of furniture makers, candle sellers, jewelry artisans, and many more who create in the former abandoned warehouse building. Come Saturday to find unique holiday gifts from more than 30 local artists, grab a beer from onsite Kismetic Beer Co., and snack on tacos from Tlaolli. Admission is free.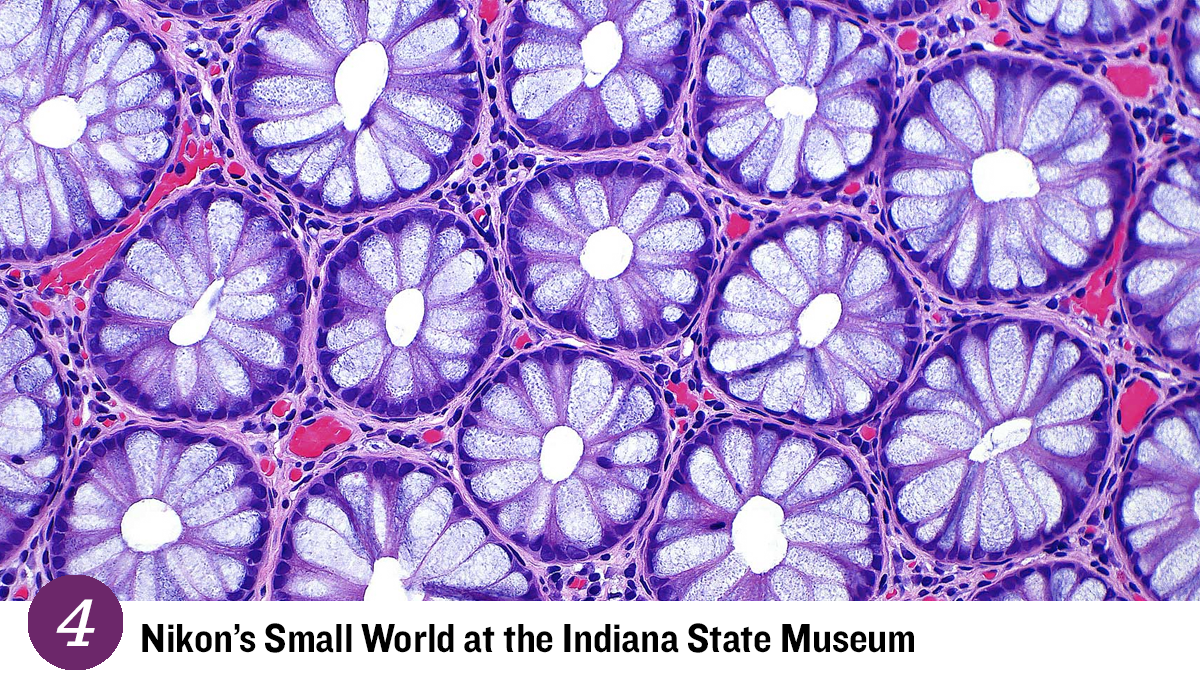 Get a close up view of microscopic wonders through February 15, 2024, in this amazing exhibit. View the top 20 photos from nearly 1,300 submitted by amateurs and professionals to Nikon's annual photomicrography contest. This is the 48th year of the competition which lets viewers see unique scientific specimens as well as everyday objects like a daddy long-legs spider. Included with general admission of $13-$19.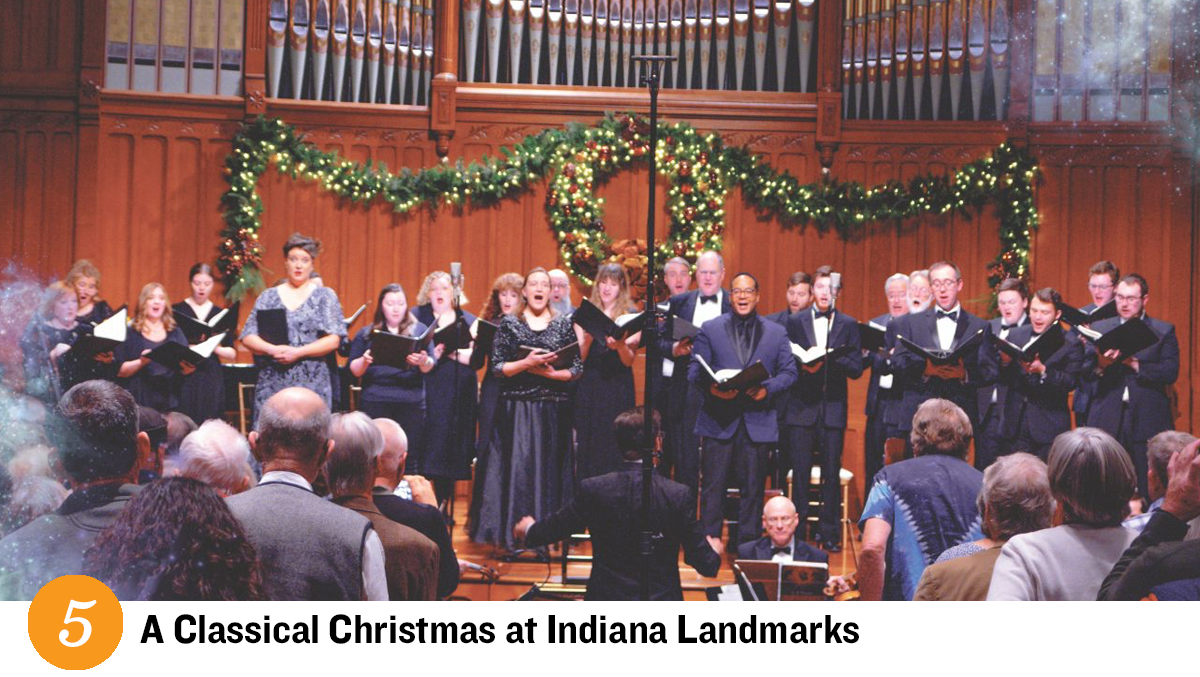 The Indianapolis Chamber Orchestra and Professional Chorus present their annual holiday program with Handel's Messiah Friday. Paired with Oratorio de Noël by Saint-Saëns, the night features four incredible soloists performing. Messiah's full oratorio is set in three acts, but this night features only part one which details the coming of the Messiah and the virgin birth. The Hallelujah Chorus (finale to part two) will be added as the ending of the show. The Saint-Saëns piece was composed in twelve days when he was just 23 and uses verses from the Latin Bible as text. Tickets are $40.