The Weekend 5
"What are we going to do this weekend?" We have an answer for you! Each week Visit Indy publishes five can't-miss events for the upcoming weekend. Save yourself the trouble of checking back by getting The Weekend 5 sent directly to your inbox each Thursday morning.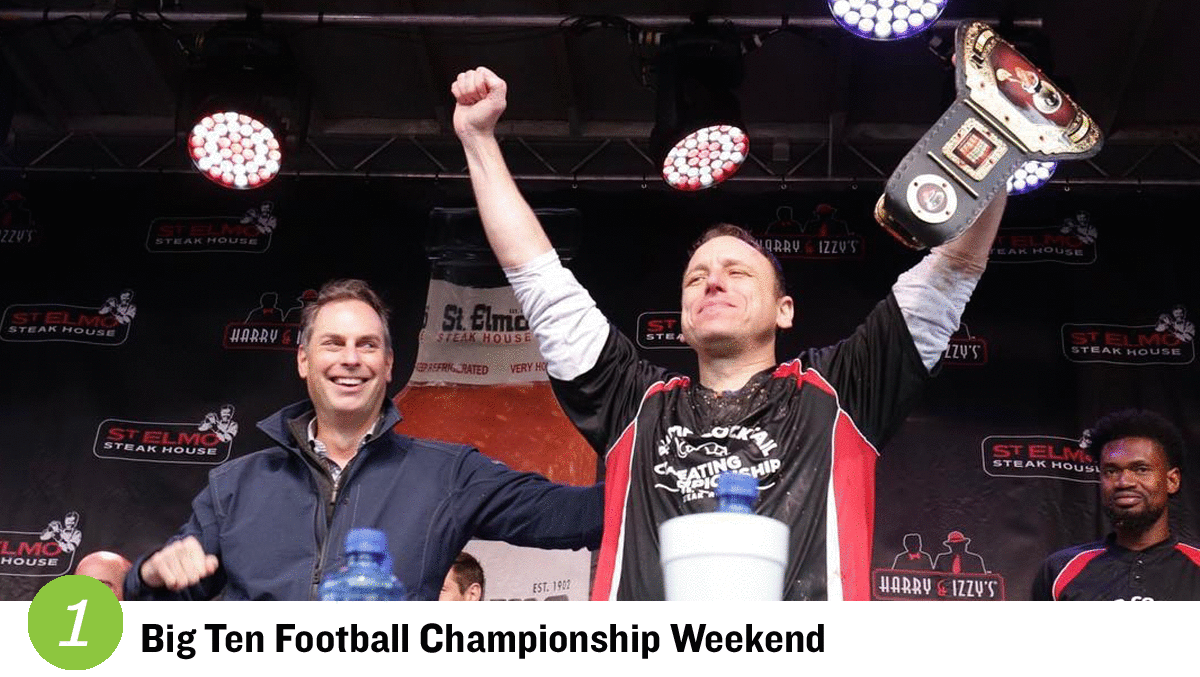 The game Saturday at Lucas Oil Stadium decides if the Purdue Boilermakers take home the trophy in their first championship appearance or the Michigan Wolverines repeat their 2021 victory.  Even without a game ticket you'll find plenty to do: Friday Pregame at the Georgia Street Block Party (food, drinks, DJ, Sixteen Candles band), Fan Fest (200,000 sq. ft. of interactive fun), Big Ten Tailgate Party on Georgia Street (food, drinks, live band, photo opps), and the World-Famous St. Elmo Shrimp Cocktail Eating Competition (the greatest eater of our time, Joey Chestnut, defends his crown against a strong field of competitors). Check out our guide to being part of the action here. Costs vary.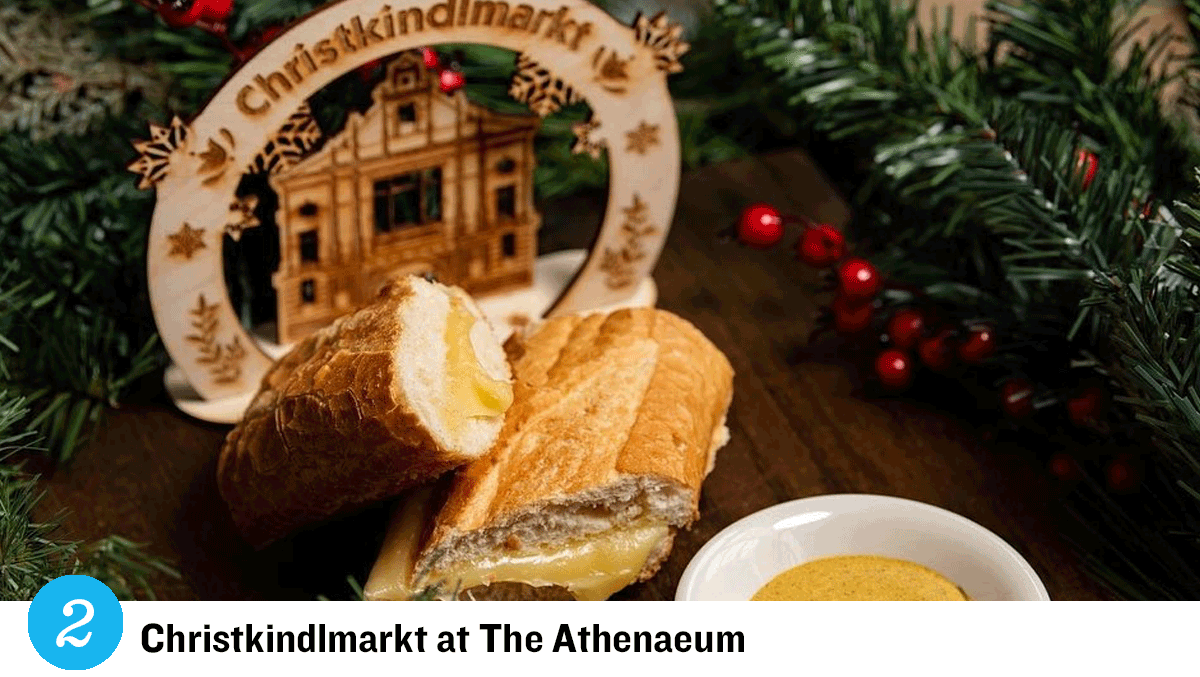 Eat, drink, and be merry through December 18 at this feast for the senses featuring German holiday traditions, food, music, and gluhwein in the Biergarten. Saturday evening, meet Krampus, the mythical demon-goat who punishes those on the naughty list. Sunday is the Sankt Nikolaus Festival ($5), a family-friendly event with music, crafts, puppets, dancing, and visits with Sankt Nikolaus.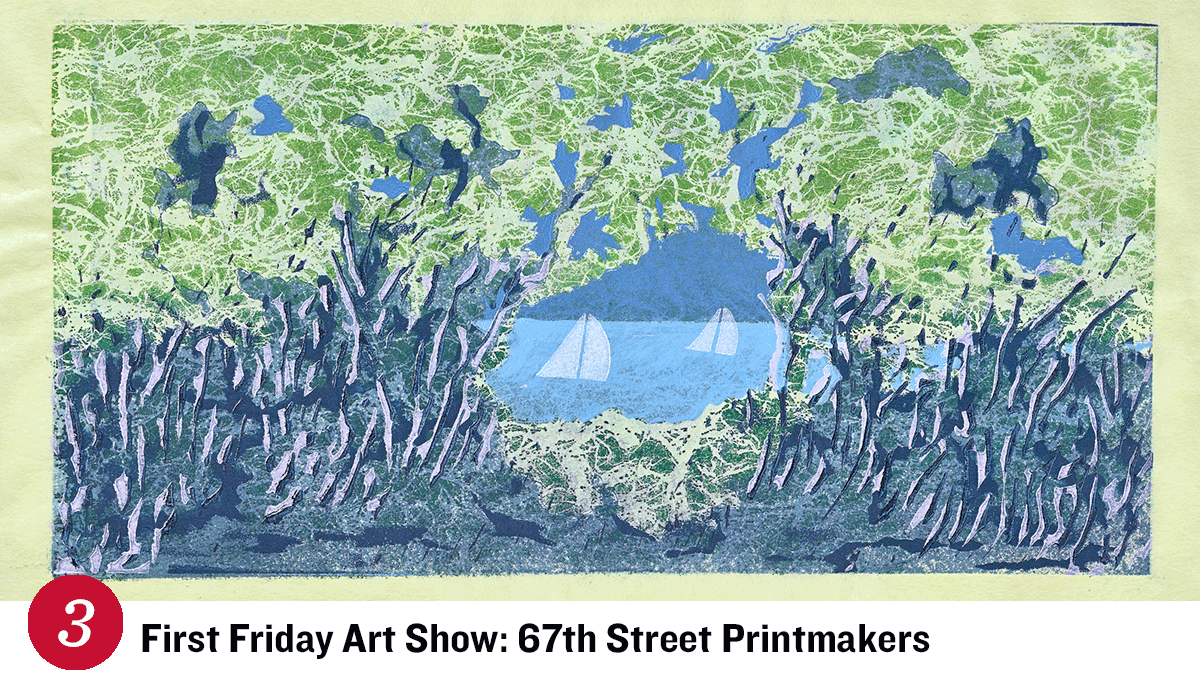 Enjoy a free First Friday reception to celebrate this group show illustrating a variety of printmaking techniques like relief block prints, intaglio prints, lithographs, collagraphs, serigraphs, and monotypes. Enjoy complimentary snacks and drinks while you learn about the centuries-old craft and also tour the centuries-old Indiana Landmarks Center.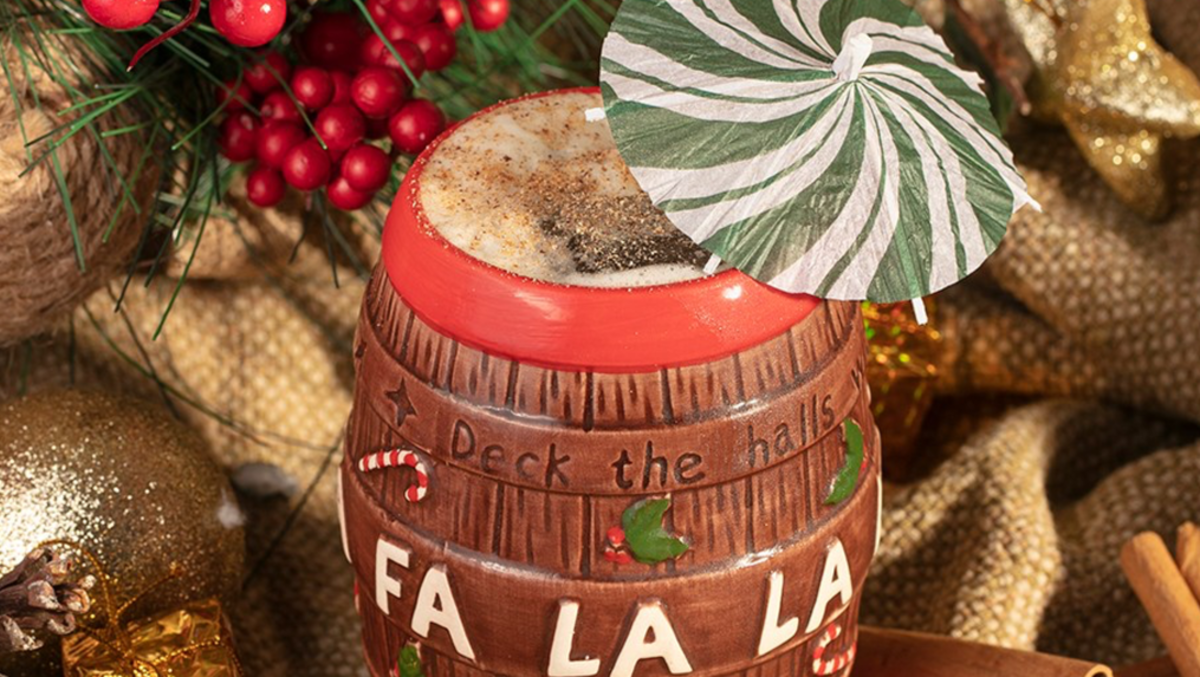 The holiday spirit is strong at The Alexander's annual pop-up bar. Plat 99 has created a light menu and holiday-themed craft cocktails for the occasion, and visitors will love the nostalgia evoked by kitschy decor, plenty of lights, and magical elements from childhood. Admission is free. Stop in through December 24.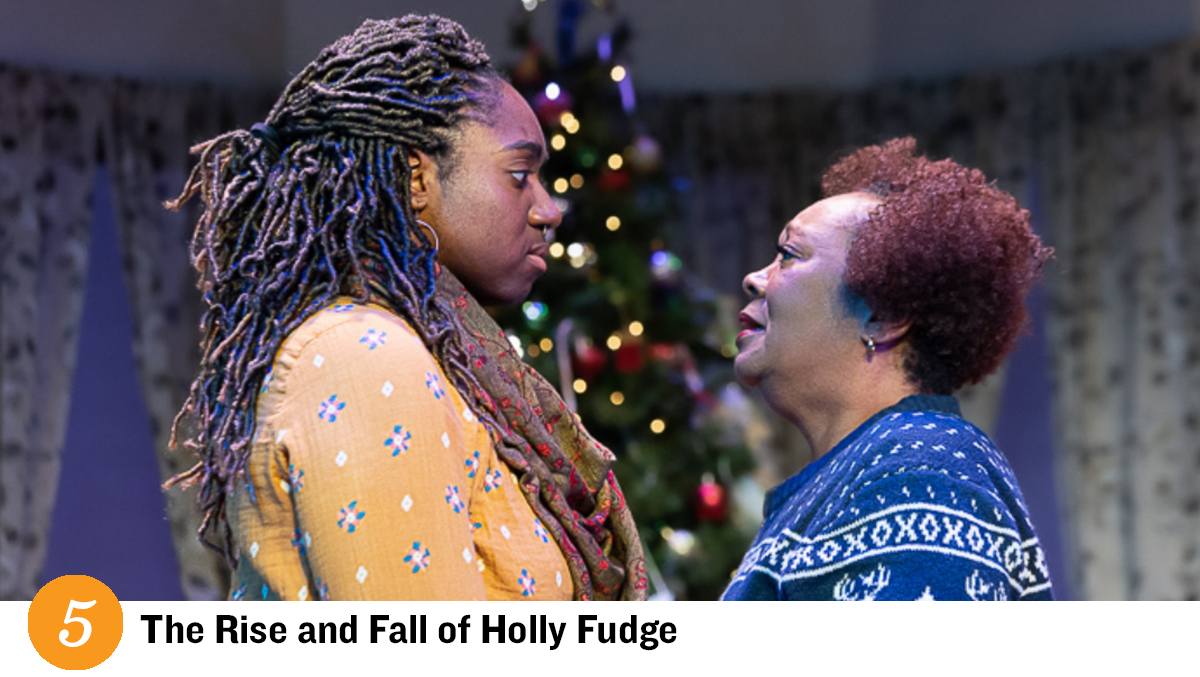 It's Christmas, 2020. Hard-working single mom Carol is an award-winning candy maker whose specialty is "Holly" fudge named after her daughter. She's determined to make this an amazing holiday but there are challenges, including a certain pandemic, Holly's girlfriend crashing the party, and a neighbor who's suddenly competing for confectionary dominance. Tickle your sweet tooth through December 23. Tickets are $25 and up. Photo by Indy Ghost Light Photography.