Justin Sears-Watson
Indy Like a Local
Who is Justin?
Co-founder and artistic director of Phoenix Rising Dance Company, a resident company at the Phoenix Theatre Cultural Centre
Q. What sparked your interest in dance?
Musical theater sparked my love for dance. It started with jazz dance and music theater dance, and shifted and changed as I began to take technique classes and was educated on different styles.
Q. How do you approach choreography? From where do you glean inspiration?
I approach choreography by first deciding on my stimulus or what will be driving the movement. It has mostly been subject matter I want to speak about or music that I love, or even what we think will be entertaining. But we are moving away from that after this season to avoid falling into the trap of presenting 'cutesey' and 'pop' themed shows. Nothing against it, but it's not what I want this to be. It's my responsibility as an artist of color and an artist who comes from poverty, and it's also my passion to present work that speaks to a deeper human consciousness, a soulful existence, and to help bring awareness the best way I can to different issues in this country. I am inspired by life, hope, the struggle, and the rise of humans even when we are down and out and at the end of our ropes, the stories of those who haven risen from nothing. That is what inspires me because that is my story. It is a lot more meaningful to acquire some modicum of success when all the odds were against you.
Q. Where in Indy do you like to enjoy a good meal, and why? 
We love going to Sushi Bar and also Side Wok Café in Broad Ripple for takeout. We live in Broad Ripple so it's easy, but also healthy and tasty. Downtown, I'm really digging Condado and The Eagle on Mass Ave. Those are some great places that we really enjoy.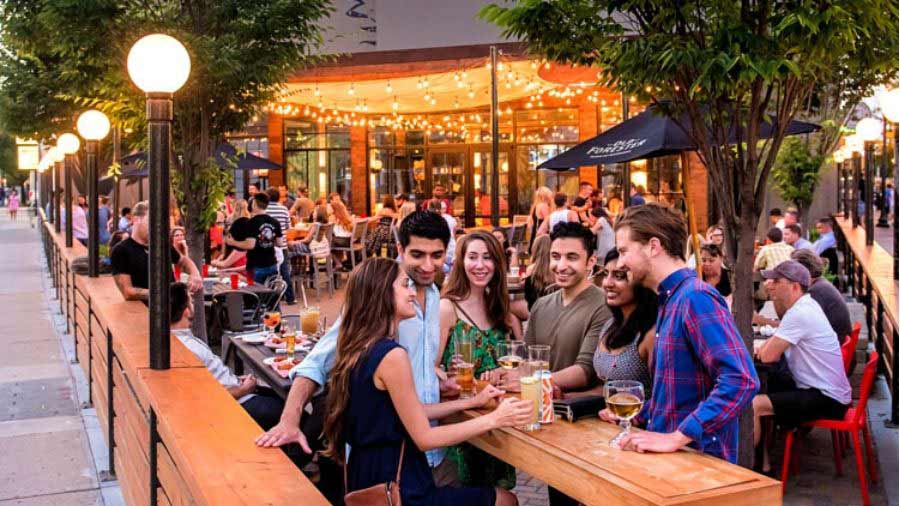 Q. Phoenix Rising's Facebook page says the company is committed to "transforming the world through dance." How does it accomplish that?
This commitment is and will be ongoing. We are doing it by sharing my story – that you can come from a poor, drug-ridden home, go through abuse and horrible life experiences, and still ride out of your circumstances to live a life you want – and the stories of others. We are giving people hope in a time when we really need it, but also questioning them. The symbolic meaning of the Phoenix is that we can all be reborn time and time again from the ashes of our past experiences and circumstances. There is power in that, and we plan to continue sharing those types of stories through dance and more.
Q. What about a favorite night spot or coffee shop? What makes it/them a favorite?
I'm not big on going out as I'm pretty busy, but I love the atmosphere at Tini or fun karaoke at Monkey's Tale.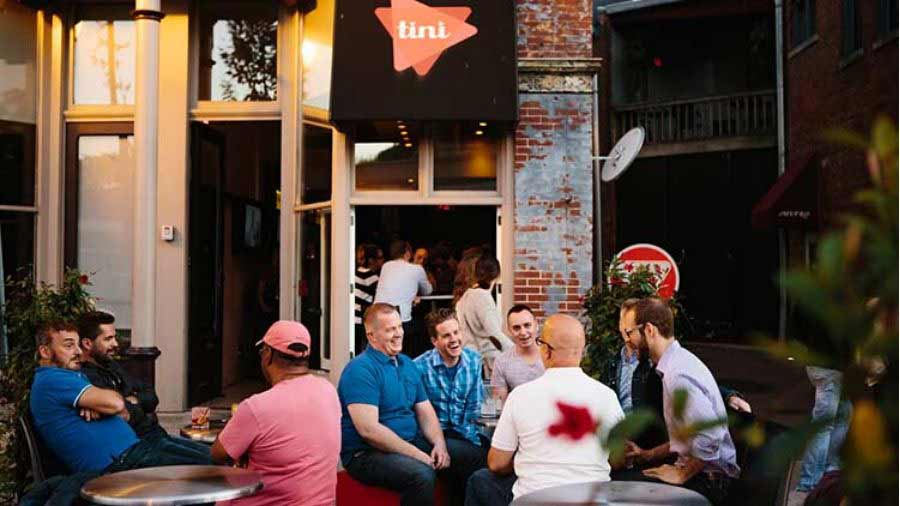 Q. Where might you take out-of-town visitors for an authentic Indy experience?
I always think that an authentic experience is taking people to visit with my friends, but if I want to show them a bit of what Indy has to offer, we always take people to Flatwater. It's nice to be on a bit of water here.
Q. Do you have a favorite concert venue or performing arts venue/organization? 
I probably answered that already, but I love the Arts Council of Indy because they make sure that artists are supported in the city. Indianapolis Movement Arts Collective is really on the move right now and I'd have to say that Kids Dance Outreach is doing great things. Children need dance and I would have loved an organization like that when I was a kid.
Q. Is there a park, trail, or garden you prefer to visit for fresh air?
I love Holliday Park, absolutely love how you can go on the trails and hear the river. I also really enjoy Go Ape in Eagle Creek Park.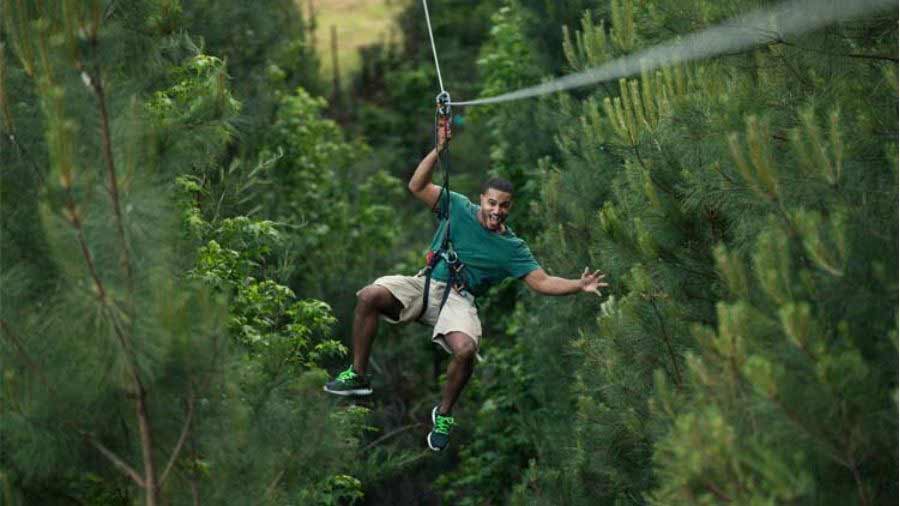 Q. Care to reveal any of your favorite hidden gems in Indy?
I think that a lot of people don't know about the Phoenix Theatre Cultural Centre. I think that it's going to be a great place to confront some issues within our country through art. I love the horse stables at Fort Harrison and the trails of the Monon where you can go and get really close to the river. You can also go down there and wade in the creek. It's a nice oasis within the city, but you feel like you are out of it. 
Get an insider view and experience Indy Like a Local