David Ranalli
Indy Like a Local
Who is David?
Magician and illusionist
Q. How did you get into magic?
A. I started magic at 13 years old when living in Chicago. I went to see David Copperfield at the Allstate Arena, and I actually snuck into his meet-and-greet so I could meet him. He kicked me out after I shook his hand, but it was totally worth it. For years, I studied the sleight of hand and secret methods behind magic. It wasn't until I went to college and studied communication and philosophy that I became interested in the psychological implications of magic, and manipulating the human mind. I went to Southern Illinois University Carbondale and did magic at all of the venues down there to make my way through school, along with scholarships from the Society of American Magicians.
Q. Where might people see your shows?
A. I brought a business model of luxury events to Indy. I do a lot of corporate events, private parties, and holiday parties – largescale stuff. 
Q. Do you have a favorite trick or act you do?
A. All of them! My new show is using cell phones and technology to manipulate people's perceptions of the world. It's a show about the way we trick our minds with our devices. I love the tech community and innovation in Indy overall. The whole city has an opportunity to push green innovation. I'm impressed with the city as far as how they're innovating and ahead of other cities.
Q. What are your go-to restaurants in Indy?
A. I love Bakersfield on Mass Ave. Any of their tacos are delicious. I also enjoy Pure Eatery in Fountain Square. They've got some really good food. I like the Caprese Panini – that one's really good – and the Portobella and Spinach Melt, too. I like Thai Taste on the north side, and Fat Dan's to get a taste of Chicago here in Indy. Italian beef – that's my comfort food. I love all food, that's my problem. Twenty Tap is delicious. Usually their specials are so unique. They always have a nice beer selection, too. I also like going to the ball & biscuit and getting an Old-Fashioned.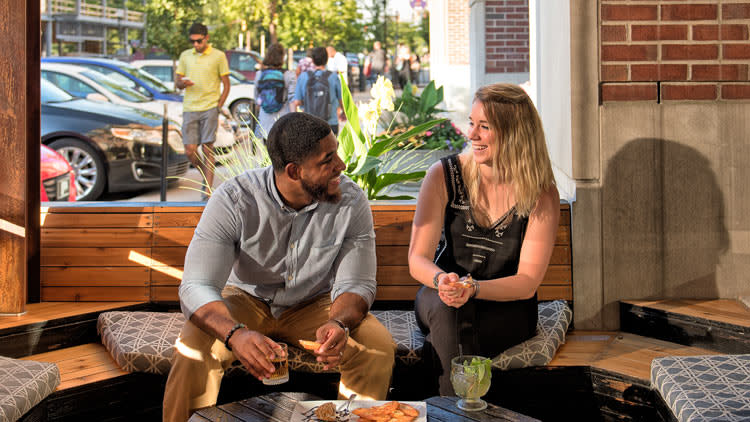 Q. Any special spots for a nightcap?
A. I like doing the ball & biscuit, and I love doing New Day Meadery. I do like going to see metal shows at The Melody Inn. That's a good spot to hear some music. 
Q. What outdoor sports do you enjoy?
A. I live right by the art museum, so I walk there sometimes, or Holliday Park on the trails there. My son loves the playground, and he loves the splash pad there, too. Or sometimes we just go to the zoo and hang out there and talk to the animals. It's a nice place to go and get outside. We really like the walruses; they're always hilarious. And the sharks and the fish – it's always very awe-inspiring.  
Q. As someone in the entertainment industry, you must have a favorite venue, whether it's for a show you're doing or a show where you're a guest. What's your favorite? 
A. The Crane Bay is probably my favorite, absolutely. It's a very unique-looking space. You get a nice atmosphere there. They can create a massive space or a nice, intimate party. They're really flexible in the way they can approach that.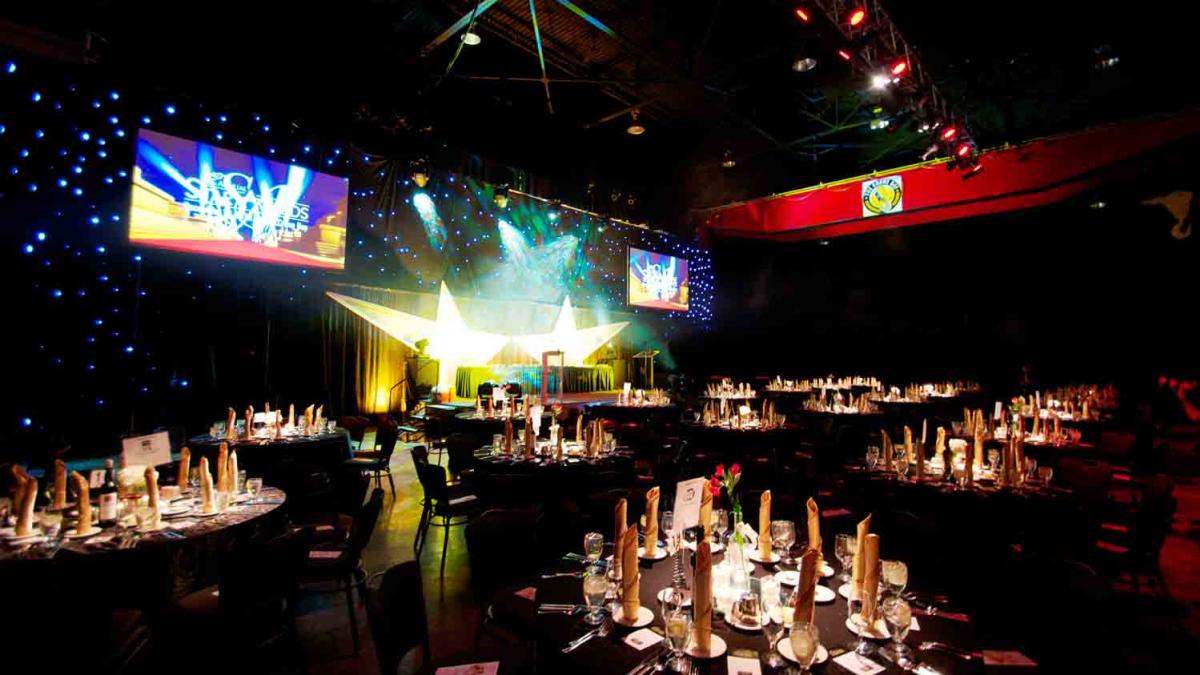 Q. Where do you like to take your son? 
A. We take walks on the Canal and feed the ducks. We go to the Children's Museum once a week or once every two weeks. He's pretty little so we're limited to what we can do – either outdoor activities or the zoo or Children's Museum. 
Q. Have you recently discovered any hidden gems in the city?
A. It's not exactly a hidden gem, but Hotel Tango Artisan Distillery. I haven't explored it enough to know about everything they offer, but I was surprised at the quality they have. 
Q. Where do you like to take out-of-town guests?
A. When I bring people to town, I'm surprised at how relaxing and accessible they find the Canal. 
Q. What's your ideal day in Indy?
A. I would start by taking a walk in the forest right near the art museum. And then take the family to get breakfast at Cafe Patachou and probably hit up the zoo with the family. Then, go do a show at Crane Bay or anywhere. After that, go grab a nightcap at the ball & biscuit, walk around, and hang out with friends. 
Q. Do you have a favorite holiday memory or tradition?
A. During the holidays, I'm almost always working or doing events. But there's a Winter Magic Festival every year at IndyFringe Theatre. They have magicians from all over come in and do their shows. That's something I always check out. 
Get an insider view and experience Indy Like a Local