Consuelo Poland
Indy Like a Local
Who is Consuelo Poland?
Manager of RUCKUS Makerspace and executive director of the Latinas Welding Guild.
Q. Where in Indianapolis do you live?
A. I live in Windsor Park.
Q. How long have you lived in Indy?
A. I have lived here since May 2016.
Q. What exactly is RUCKUS Makerspace?
A. We are a business incubator that focuses on startups, small businesses, and low-moderate income makers/artists/entrepreneurs. Through funding, we are able to help support makers with rent scholarships, technical assistance with local professionals (legal, accounting, marketing aid), and offer free workshops focusing on the business side of making. We have some communal tools/equipment for our makers to help them explore their ideas and improve their business models. We have a partnership with a professor from Purdue's Industrial Design school, which has donated technical equipment that is accessible to our makers and maker members at no cost. Currently, we are at 80 percent women-owned businesses and 60 percent minority-owned businesses. We do a lot of community outreach to find those makers who aren't being talked to or may have some barriers preventing them from launching their business/product.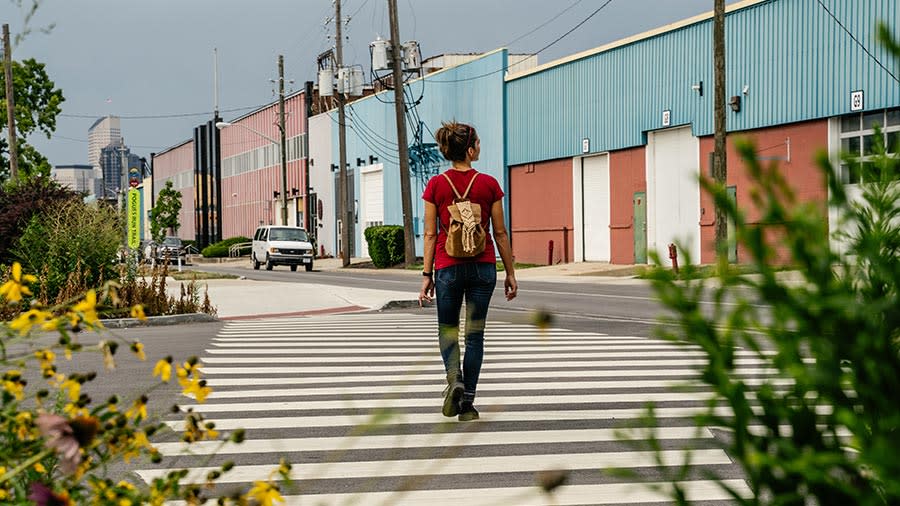 Q. The movement of makers has been huge, as evidenced by many places around Indy and others here in Indy, and websites like Etsy. How does Ruckus play a role in the maker movement?
A. We focus on the little guys who aren't able to help themselves or who are being left out of conversations so they can also have a chance at exploring their work. We have a community within our space that helps organic collaboration and cross-pollinating of skills. By having access to the space and equipment, makers are able to explore or experiment with other mediums and work through trial-and-error in a safe space. We do not charge makers to use the equipment or a commission rate, which can help alleviate expenses as they are starting up. We don't take ownership of any product that's developed in our space, but we do encourage makers to seek legal aid to help protect their ideas (which is free to those who financially qualify). Ruckus takes a hands-off approach when it comes to makers, as it is not our journey to make, but we will help support in any way.
Q. Each day, you're around creative people from all walks of life. How do they inspire you?
A. I love talking with folks about their ideas, and it's really a privilege to be able to develop some personal relationships with the makers who join our space. I've been able to witness them move in, grow, and even make big decisions about their businesses. I've seen some of our makers adopt their first pet(s), introduce them to the space, and even build relationships with other makers based on their pets clicking. Watching makers make their first big tool purchase or invest in their business is a success to us, and we always applaud them when they do so. Whether they ultimately decide to close up shop or move to a different space, we are just thankful that we've been able to have a role in them finding their path.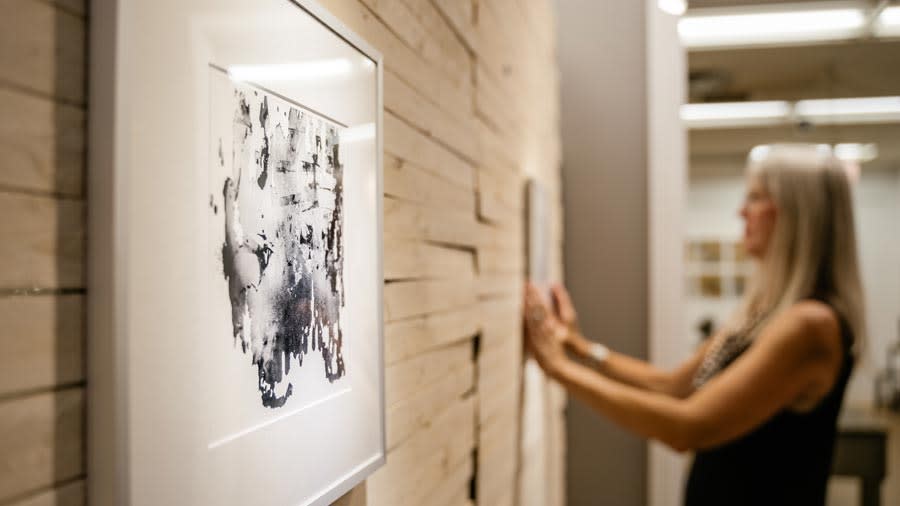 Q. I understand you're starting your own outdoor furniture company. What can we expect from your work?
A. I have really fallen in love with outdoor furniture, so all my work is welded up, large-scale, multi-colored, bright, and geometric shaped.
Q. What is your role with the Latinas Welding Guild, and what is that group's mission?
A. I am the executive director of the Latinas Welding Guild. We are a group of women who come together to weld and help empower other women (Latinas/non-Latinas), who also want to learn for creative or career opportunities. We've put together fundraisers/events to help support our mission and upcoming cohorts. We have an 8- to 10-week class we offer to six women, but as we grow, we are hoping to secure more funding to support more classes and eventually have our own space. The end goal would be to have a home of our own where we can offer some metal studios to those women who might want to go into business for themselves as artists or fabricators but also with the intention of running our classes more frequently. At that point, we hope to have other resources for women, such as financial help, domestic-violence aid, language assistance, legal services, and family/childcare resources.
Q. What other businesses in the Circle City Industrial Complex do you enjoy?
A. Currently, there are some artists' studios, a family-owned manufacturing facility, ice cream, a brewery, and an upcoming distillery. I've been able to become very close with a handful of folks in the building, but haven't met everyone in the building yet. The folks who I've met have always been so helpful, friendly, and supportive of us as we've been busy getting organized.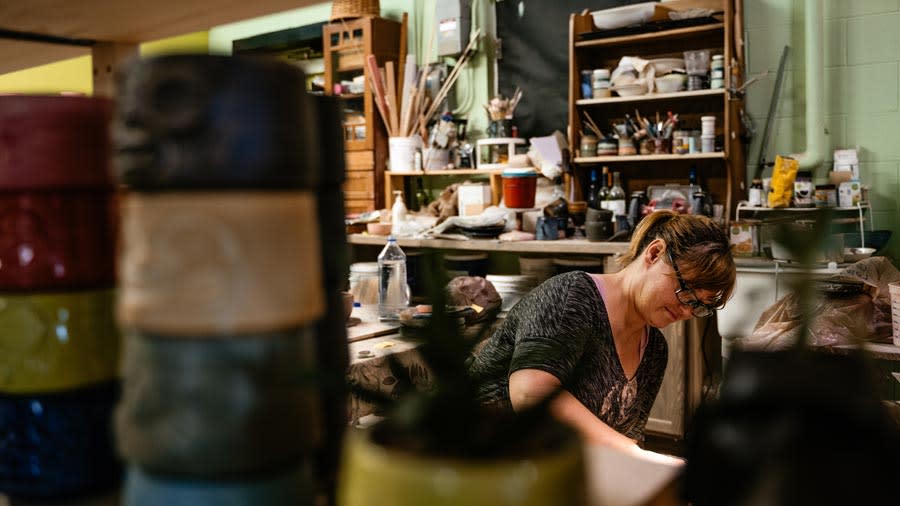 Q. Where do you like to enjoy a great meal in Indy?
A. I love La Parada because it's close, it has a parking lot, and a friendly staff. There's always a diverse crowd in there, and it's one of the few places near my house.
I love Tex Mex, Tick-Tock Lounge, Ralston's Drafthouse, Tienda y Panaderia Guatemalteca, and Goodfellas Pizzeria has a great lunch special.
Q. Do you have a favorite place for a nightcap?
A. There are multiple places that are really fun for different reasons: live music, games/pool/darts/shuffleboard, dogs, dancing, good lighting, and familiar faces. A few places that I enjoy are Chatterbox, Dorman Street, Mar y Sol, Imbibe, Centerpoint Brewing Company, Bier Brewery, Pure Eatery, and the Hi-Fi.
Q. If you're hosting out-of-town guests, where might you take them to get the true Indy experience?
A. I would take them to multiple areas just so they could see how the areas are all different yet very lively. Fountain Square, Broad Ripple, Mass Ave, and Mar y Sol.
Q. Have you recently discovered any hidden gems?
A. I really love Guatemalteca for the food, the culture, and the groceries.
Q. Aside from where you live, is there a neighborhood in or around Indy where you like to spend the day or just hang out?
A. I used to live in Woodruff Place and really enjoyed the fountains and strolling the streets during their flea market. I'm still exploring Windsor Park, but Spades Park Library is a great place to duck into if you want to some peace and quiet with great people. Rabble Coffee is also one of my favorite places to meet with friends to have some good coffee and discuss fun ventures. Also, I've been to the Artsgarden two times and really enjoyed the environment there.
Get an insider view and experience Indy Like a Local