Aissatou Balde
Indy Like a Local
Who is Aissatou?
Local influencer and blogger behind the @talesandturbans Instagram account
Q: Please tell us about yourself. Who is Aissatou?
I would introduce myself as a mom, an entrepreneur, a content creator and an overall happy-go-lucky person. I love to meet and talk to new people and I find joy in cooking and travel. 
Q: We know you're originally from Guinea, West Africa. What brought you to Indy?
My parents immigrated to the U.S. and brought us along when I was 14 years old. We landed in New York as many immigrants do and built a life for ourselves there. I completed middle school, high school, and my Associates degree in New York. Then I met my husband! He was living here in Indy and we decided to move here. At first, I was worried about the major culture shock I thought I would experience when I moved. And while I did miss New York, Indy quickly began to feel like home the more I explored the City. I got my Bachelor's degree in Communications here at IUPUI, I became a mom here, and I bought my first house here. This is home. 
Q: What inspired you to start Tales & Turbans?
The cool thing about Tales and Turbans is that I didn't really mean to start it. I really just enjoyed sharing my life experiences. The blog became an outlet for me to share the things that seemed impossible to young girls like me, such as juggling school, family, and work, and still having fun. My Instagram page was driven by the people; the more I shared about my everyday life, the more people started following me and asking me questions about where I am from, where I shop, how I juggle a busy life, and most importantly, how I maintain my confidence.
Such a big part of being an influencer is making life appear amazing. But I strive to be transparent on my platform because sometimes, life just isn't amazing. Reflecting on posts at periods in my life when things were falling apart is rewarding for me because I know I was able to get through them. I have helped many of my followers through difficult times just as they have seen me through many of mine. I am forever grateful for that opportunity.
Q: Anyone who follows you on Instagram know your feeds is fire with awesome photoshoot locations. Where are some of your favorite places to shoot in Indy?
I have had so much fun shooting content in Indy over the past few years because it's always an adventure in creativity. Some of my favorite places to shoot are Mass Ave, Fountain Square, Ohio St. and Market St. I'm always amazed by our old-mixed-with-modern architecture and it's reflected really well in photos. I also like that I can shoot in the same spaces but from a different perspective.
Another cool thing about shooting in Indy is that sometimes when it's cold out or when I want to showcase a local business, owners tend to be really cool about that. It highlights how nice it is that so many of the shops and restaurants in Indy are locally-owned.
Q: You're a mom to two beautiful girls. Where are some of your favorite local places and spaces to go as a family in Indy?
The girls and I have so much fun around the City. Some of our favorite outdoor places to explore are the Canal, the Zoo, and the local parks like Eagle Creek. A trip to the Children's Museum is a must for us at least once a month. We also like to visit the Indiana State Museum and the Eiteljorg Museum. Walking around museums is a good way for me to teach them to use their inside voices which helps when we get home!
As they get older, they are starting to enjoy trips to hands-on places like the Indianapolis Central Library and the Indianapolis Art Center. We also love to eat and Indy has so many great options! We have fun grabbing a bite at Cleo's Bodega & Café, Milktooth, The Missing Brick, and Gordon's Milkshake Bar [pictured] to name just a few! The cool thing about Indy is that no matter how much you know, there is still so much to discover!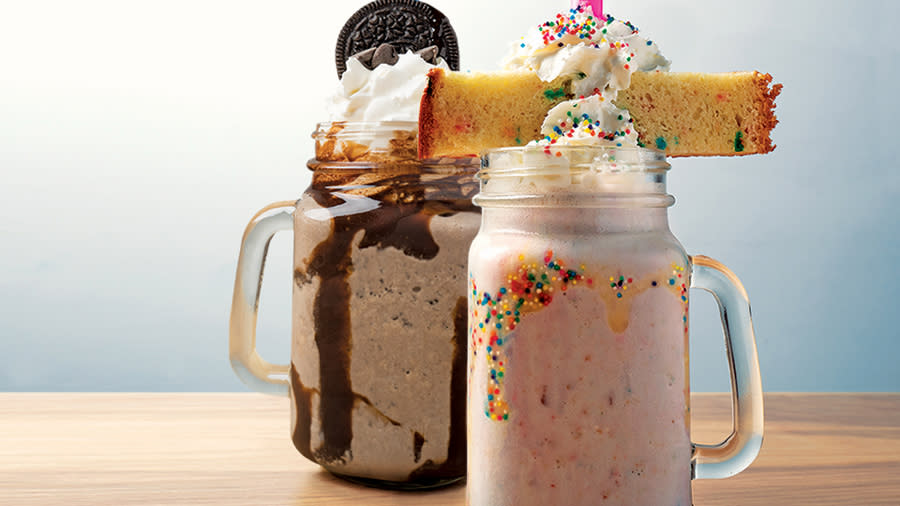 Get an insider view and experience Indy Like a Local