George Turkette
Indy Like a Local
Who is George?
Salumist, owner of Turchetti's Salumeria, and one of Forbes' 30 Under 30 in 2019, which recognizes trailblazing entrepreneurs in the U.S. and Canada
Q. How did you get involved in butchering?
The start of culinary school in 2011 was my first experience with a whole animal. We had a class called Meat / Seafood Fabrication where my instructor, Andrew Smith, owned a food truck called Affine. He would purchase whole animals through his food truck and bring them to the school for the students to learn off of. This was really the moment I decided I wanted to do something with meat. It wasn't until 2015 that I decided to pursue full-time butchery positions.
Q. What is your philosophy when it comes to butchering and curing?
An animal's life is something we can't take for granted. I'm a firm believer in the complete utilization of every part of each animal we purchase and use. We have strict guidelines for the types of animals we purchase, including only heritage breed, pastured animals raised without the use of antibiotics or growth hormones. Through complete utilization of every carcass, we've created a thoughtful line of charcuterie products from bacons to salumi. Good things take time, and so does properly produced meat treats. Our processes are meant to take extra time to help develop the unique flavor of our products.
Q. What can guests expect from your soon-to-be expanded deli and butcher shop?
We are expanding the butcher shop and retail side of the business, so expect plenty of grab-and-go options, a well-stocked butcher's case, a dry-aged beef program, and all the fixings for an incredible charcuterie and cheese board, complete with select wine and beers to take home seven days a week. The deli/cafe portion of the business will remain the same – open on the weekends only and serving our full deli menu.
Q. Where else in Indy can people find your meats?
We have been on the menu around town for two years now. Milktooth was one of our first accounts, and we deliver there every week. Our neighbors have been good to us – Bluebeard has our charcuterie, and Amelia's keeps us stocked in their coolers. Porter Books and Bread has several of our deli meats on their menu. We produce King Dough's Italian sausage, and they use our peperone, pancetta, and more on their perfect pies. Daredevil Hall, Meridian and Union 50 all carry something from us. Our products are also delivered via Green Bean Delivery.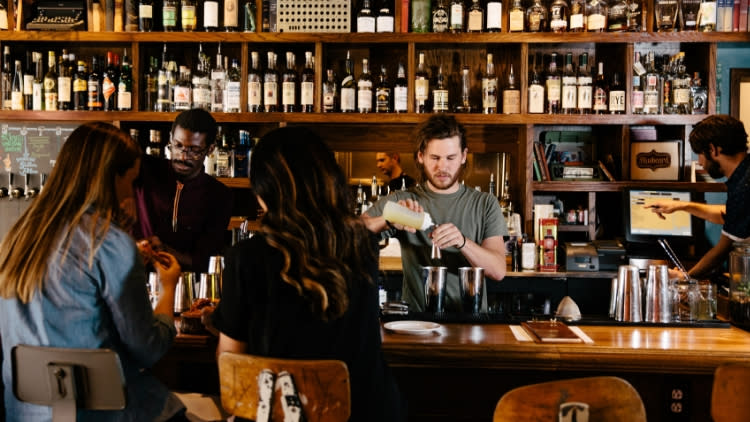 Q. What was your reaction to being named to Forbes' 30 Under 30 for 2019?
I was humbled for being recognized for my work with whole animals. I have traveled all over the country gaining the skills and knowledge to make my work successful, so it represented a collective win for my community of passionate, young butchers.
Q. Aside from your own restaurant, where in Indy do you like to go for a great meal, and why? 
We try to get out and support other locally run spots as much as possible, but we always return to our favorite corner of Bluebeard. Chef Abbi (Merriss) consistently provides a high-quality experience for diners. The bar is always filled with familiar faces, and the atmosphere is just right. I think Esteban Rojas at Black Market is doing good things on Mass Ave, and I look forward to eating there more.
Q. What other chefs/restaurateurs in the city do you admire, and why?
Neal Brown was the first chef to hire me in Indianapolis, and he continues to be a supporter of mine. I admire his commitment to providing Indianapolis with a new dining experience even when it hasn't been easy.
Q. What is your favorite menu item at Turchetti's?
The Rosino sandwich is representative of both my family heritage and our dedication to high-quality ingredients. This cold cut Italian sub illustrates the work and care each farmer invests into their animal and represents our practice of patience – it takes 120 days to create the paper-thin slices of salami piled high on each Rosino. We ferment each batch of giardiniera in house and serve it alongside our crispy chips and a full sour pickle (also made here) so this "simple" sandwich is the whole package.
Q. Do you have a favorite coffee shop or, at the end of the day, a special place for a nightcap? 
Calvin Fletcher's in Fletcher Place is consistently my spot for a coffee but, when I can, I like to stop by Coat Check or Provider for their creative take on a perfectly steamed latte.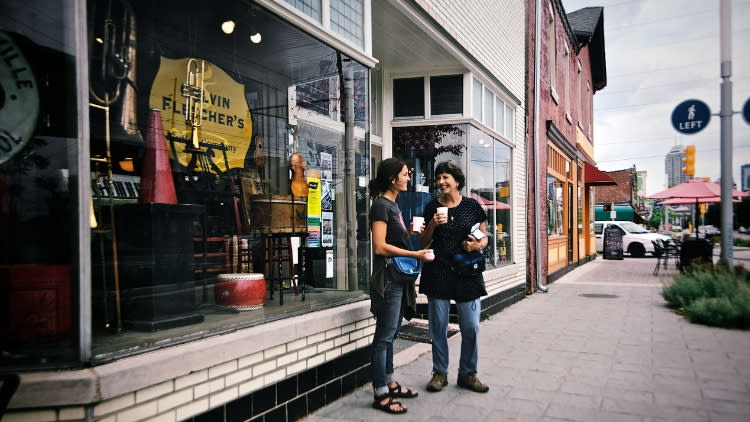 Q. If you're hosting out-of-town guests, where might you take them for an authentic Indy experience?
Workingman's Friend has never done me wrong. That counter has 100 years of hospitality, and I'm not going to argue with anyone behind it.
Q. Is there a certain place(s) you enjoy visiting for fresh air?
My fiancee and I love hiking in Hoosier National Forest. Being eastsiders, we also go to Fort Harrison State Park every chance we get.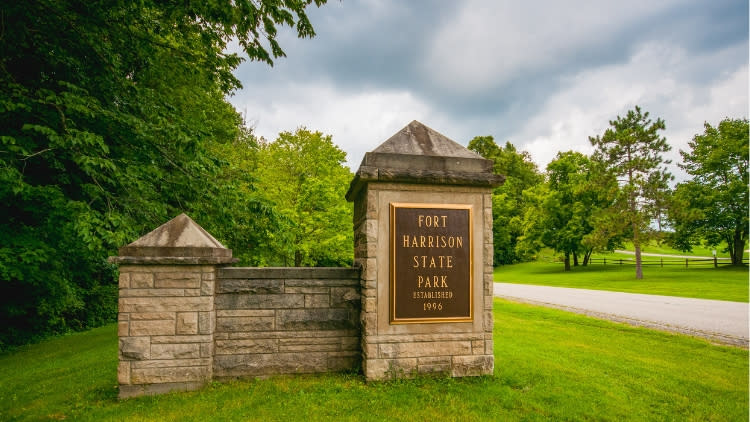 Q. What are some hidden gems or some off-the-beaten-path places or events that you would suggest visitors check out?
I think a great way to get a feel for a city or community is to shop at a farmers market when you're in town. Garfield Park Farmers Market is the country's only Slow Food–certified market full of vendors who care about what they produce. Talk to the farmers and producers about what makes them excited to be there every Saturday morning. That's how you find the best of what's around.
Q. Do you have a favorite neighborhood or area of the city you like visiting?
Well, I don't get to spend enough time in my own neighborhood, Little Flower, on the east side right now, so does that count as visiting? But really, Fountain Square has it all, and it's exciting to be a part of the growth and development. The best places to eat, get a tattoo, get your hair did, shop, and drink are all right there – plus the people-watching never gets old.
Get an insider view and experience Indy Like a Local