Candace Boyd Simmons
Indy Like a Local
Who is Candace?
Chief foodie at Food Love Tog, a recipe site, cooking school, and where you can buy her spice blends.
Are you an Indy native?
I am an Indy native, born and raised, I lived in Evansville for two years in undergrad, but Indy is my home.
You webstie mentions you learned to cook from your mother and grandmother. What were some of the first dishes you made with them?
Food and family are the hub of my life, so cooking with them was where I earned my chops. I learned Southern classics like homemade biscuits made with butter and shortening. We made tender pot roast, potatoes, and carrots. We also made collard greens, sweet potato pies. Good, classic comfort food. 
Do you have a background in food?
Does the culinary school of grandmother count? I've worked in restaurants and done my fair share of food education as well. 
What spurred you to launch your Signature Seasoning Blends? Do you have a favorite?
I started my line initially for my parents. My dad needed a salt-free blend that was still flavorful. After the success of those blends, I started working with a few local chefs and creatives. I now have five main blends and do custom creations as well. Garlic Goodness is my house staple. My wife gets mad if her special shaker isn't filled all of the time. 
What sorts of topics do you and fellow foodie, Tanorria Askew, cover in your podcast, Black Girls Eating?
Black Girls Eating is a celebration of conversations about justice, Black girl magic, and well-seasoned food. We are two brilliant Black women creating their own tables and making good trouble by flipping a few, too. We feature people from all walks of life on our show. We talk about wellness, culture, family history and of course, our love of good food. 
Tough question for a foodie, but what are some of your favorite Indy restaurants?
Oh, here we go! So here is my short list: Cleo's Cafe, Livery, Cafe Patachou, Northside Social, Chef Oya's The Trap, Sangiovese, Carniceria Guanajuato (on Pike Plaza), and Illinois Street Food Emporium. Indy has so many amazing places to dine.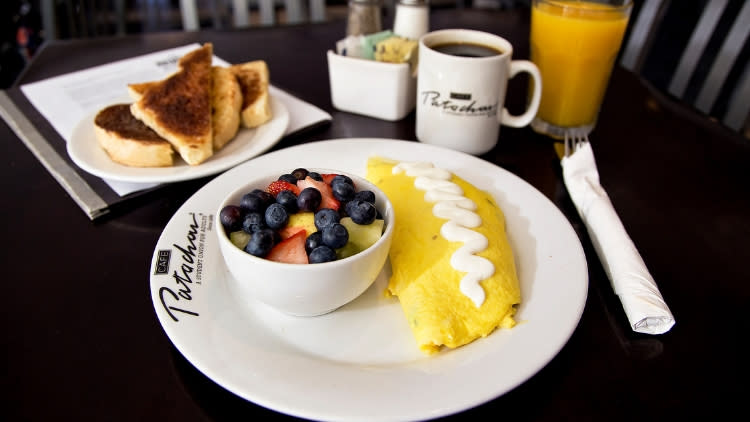 Can you share some of your other favorites around the city?
Coffee/tea shops – Tea's Me Cafe. Music venues – The Jazz Kitchen and HI-FI. 28 Boutique, Maven Space, Ujamaa Community Bookstore, and The Botanical Bar is the best plant shop in the city. I love everything that Flanner House is doing in the community. The wings at Living Room Lounge are literally the BEST. Sip and Share Wines, is a Black, women-owned winery right here in Indiana. Put them on your MUST-try list. 

What's in store for Food Love Tog in 2023?
Food Love Tog turns 10 in 2023. So, I'm gearing up for more magic, more leaning into my creative energy. I'm working on a writing project I hope to share later in the year. Always seasoning the masses. More charcuterie boards, more tastiness. Most of all, more joy. Joy is my ongoing hope and theme.