Josh Rush
Indy Like a Local
Who is Josh?
Plein air painter and bicycling enthusiast.
Q. How long have you lived in Indianapolis?
A. Since 2004, so about 14 years.
Q. In which neighborhood or area do you live?
A. Presently, Rocky Ripple.
Q. I understand you bike to various spots around the city and paint the scene that you happen to be looking at. What inspired that?
A. For me, this was like marrying my two favorite things. I see many of the best views Indy has to offer on my bike, doing what I love while "working," too. Beautiful.
Q. What's your preferred medium to paint with?
A. Oil paint on canvas.
Q. Is there a certain place or object around Indy that you have especially enjoyed capturing on canvas?
A. I love painting along the Canal Towpath (pictured).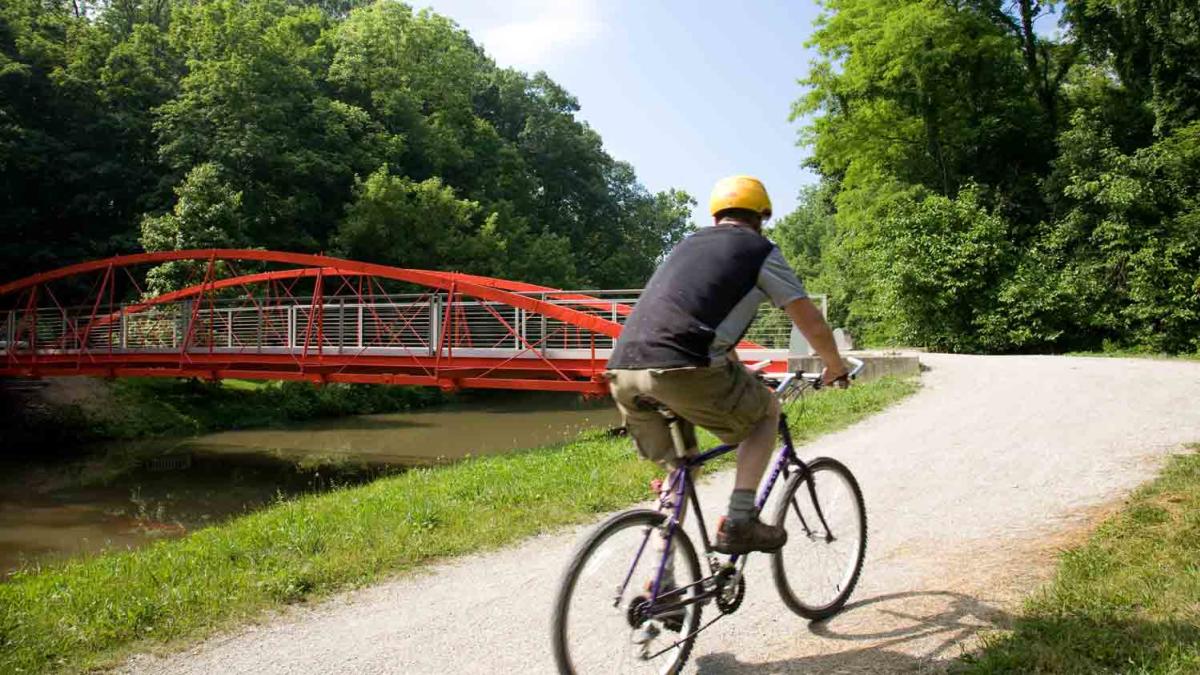 Q. Aside from the Harrison Center, where can people see your work?
A. Edington Gallery [in Michigan], Ashland Gallery, Hotel Broad Ripple, Upland Tasting Room, and Bike Line.
Q. Biking is near and dear to you, so do you have any favorite trails or paths around the city?
A. Yes, tons! The Canal Towpath, Fall Creek Trail, Wapahani Trail, Cultural Trail, Fort Benjamin Harrison, and Southwestway Park. If you have time to get down to Brown County, do it.
Q. Where do you like to enjoy a great meal in Indy?
A. Twenty Tap for lunch, Mama Carolla's (pictured) for dinner to celebrate, Yats, and Upland Tasting Room.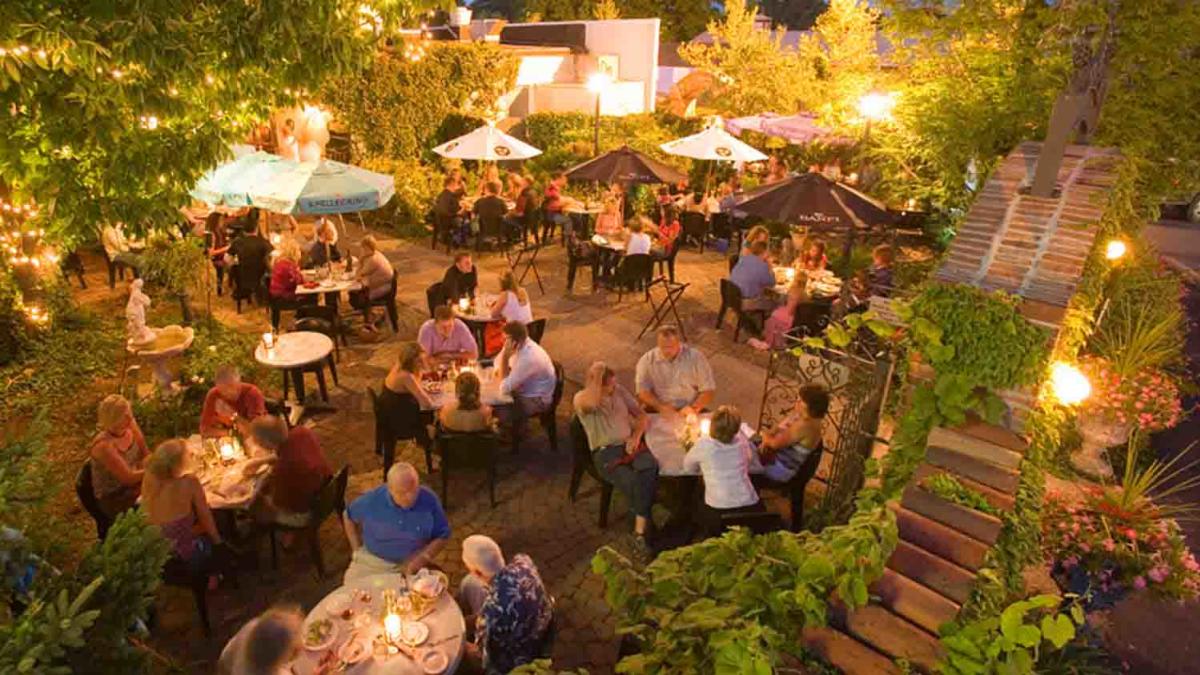 Q. Do you have a favorite coffee shop, or, once the day is done, a place for a nightcap?
A. Tinker Coffee is my favorite roaster in town. Coat Check Coffee is where I go for a shot of espresso, and the Upland Tasting Room is for beers with friends.
Q. What events are on your must-do list?
A. Every First Friday of the month, there is something creative and fun to do at the Harrison Center. Bike Party is a blast every second Friday, too. Look them up on Facebook.
Q. If you're a sports fan, which teams do you especially enjoy cheering on?
A. Indy has a hurling team and a bike polo team. Both are great and are made up of some really fantastic folks.
Q. Are there any arts organizations or groups that you make a point to support or attend their shows?
A. The Harrison Center is a good place to start. Stop in at J Rush Studios to say "hi" if you visit.
Q. Let's say you're hosting out-of-town guests. Where might you take them to get the true Indy experience?
A. I'd probably rent them a Pacers Bikeshare bike for the day and take them on a little bike tour around the city with me, picnic-style.
Q. Do you have a favorite place to enjoy fresh air?
A. Highland Park, White River State Park, 100 Acres at Newfields, and Marott Park.
Get an insider view and experience Indy Like a Local