Ben "Action" Jackson
Indy Like a Local
Who is Ben?
Genre-bending DJ and founder of Rad Summer, a promotion/booking company.
Q. Where are your favorite places in Indy to hear music?
The Hi-Fi in Fountain Square has risen to the top of best concert venues in Indianapolis. The space designed by local artist Brian Presnell, is gorgeous, and composed of a variety of reclaimed materials such as wood from an old countryside barn and sound absorption panels from the Defunct RCA headquarters on the north side of town. Their booking is also top notch as the space is run by My Old Kentucky Blog who've been bringing hundreds of artist to Indianapolis throughout the last decade.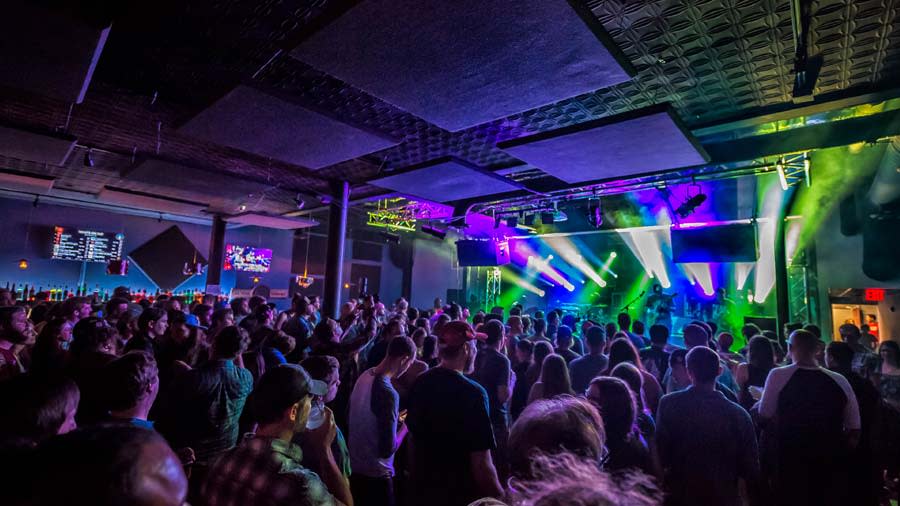 Q. What's your favorite place to kick back with a drink? What would the drink be?
Without a doubt, the White Rabbit Cabaret in Fountain Square. It has a very cool vibe, and the owners really pay attention to the programming there. They feature a lot of great packed concerts and sweaty dance nights like Real Talk, but also laid back events like Frankie's Flicks cult movie screenings. Also, their Burlesque Bingo Bango shows hosted by a pair of vaudeville clowns are really popular and a lot of fun. And I'm not too picky when it comes to alcohol, but the drink would probably be a bullit whiskey and ginger.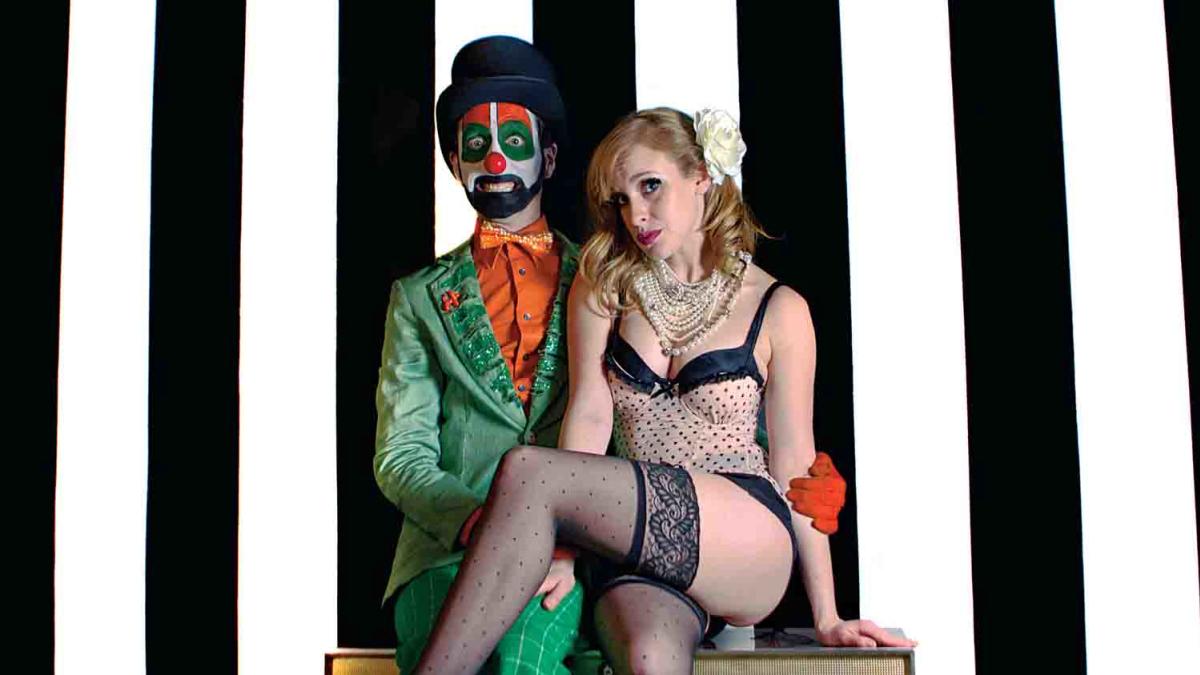 Q. What's your favorite Indy hangout?
Since I work in nightlife, I'm often grabbing food well after most restaurants close. Here are some late night non-fast food dining options.
Downtown Ollys never closes and has a huge menu! The staff is friendly, and there's always a lot of characters there so they don't judge if you're pretty faded when you arrive.
The Alley Cat is the diveiest of dive bars, it's literally located in the alley off of the main strip in Broad Ripple. But, their food is fantastic and served till 3am. They have one of the best cheeseburgers in town and every Thursday is steak night where you can get a steak, salad, and baked potato for just over $10.
Peppy Grill is exactly what you expect for an all-hours diner: inexpensive greasy food, loud drunk patrons, and a great jukebox. It's very small and can get a little crowded on weekends after shows and bars let out, but it's worth the wait.
Q. What's your favorite summer activity in Indianapolis?
Patio parties! Three of my favorites: 
Metro, a gay-friendly bar on Mass Ave, is really laid back and features DJs playing house music on Sundays.  
The Tiki Bar at La Revolucion in Fountain Square is huge, has a really cool decor, and is a great place to hang out and drink Margaritas.
Flatwater's patio in Broad Ripple is tucked in right next to the canal and stays packed all summer, especially on Sundays, and has small live acts and DJs playing every weekend. The food and staff there are top notch as well.
Q. Where do you take friends when they're visiting?
I'd say almost every visiting DJ I have in town always wants to go to Yats. The food is hearty, fast, very affordable, and, most importantly, delicious. They're located all over town, so odds are there's always one close by, but my favorite is the OG location in Broad Ripple. The owner is often there and is the chillest dude.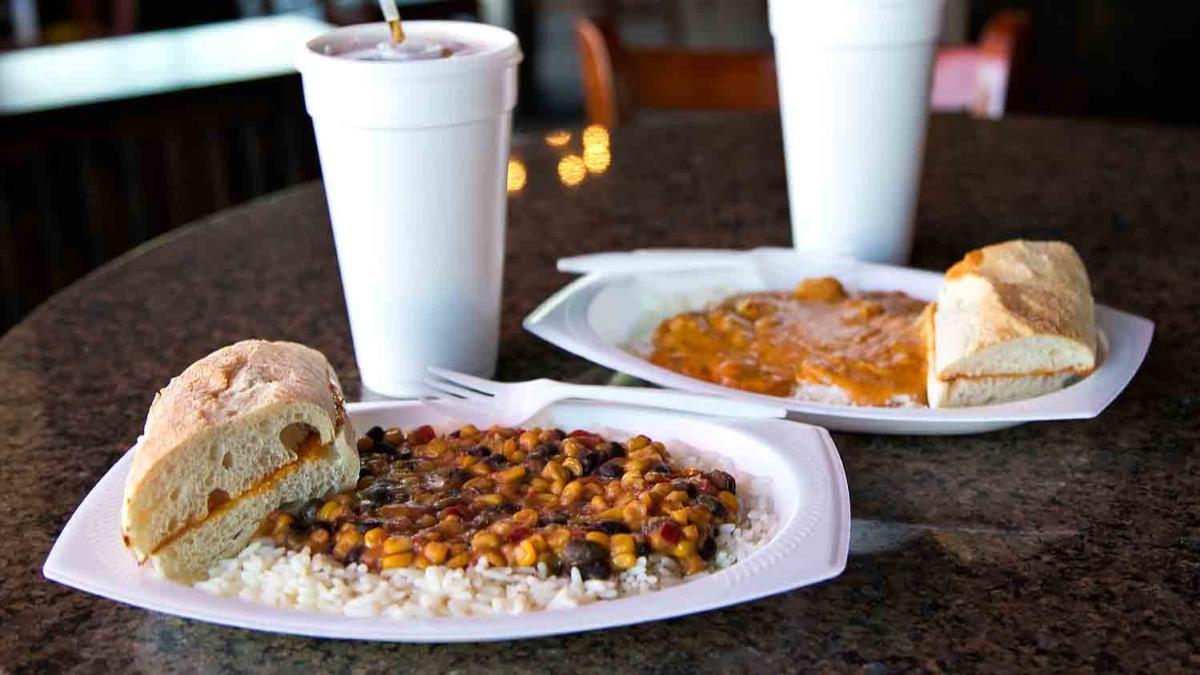 Q. Where do you take family members?
I'm not much of a sports fan, but even I have fun at Indians games. The fairly new stadium has been named the best in minor league baseball and is located right downtown. They even have a full bar that serves craft beer and great food. The low ticket prices make for a very affordable night as well. 
Q. What's Indy's best-kept secret? 
Mama's House Korean is an easy-to-miss little gem on the Eastside, tucked away in a strip mall in an area that's known for strip clubs. They bring out a ton of small dishes, short ribs, squid, pickled vegetables, etc... that you cook over a grill on your table. It's a great place to go if you have a large group!
Q. What should visitors to Indy absolutely not miss?
Our children's museum has been called one of the best in the world. You can't miss it as it's a huge building with a pair of life-size dinosaur sculptures outside, and you can easily spend the majority of a day wandering around the museum. Two of my favorites there are the planetarium and the tallest water clock in North America which greets museum visitors in the atrium.  And it's definitely a place you can enjoy as an adult, I've even been on a date there before.
---