Chris Eley
Indy Like a Local
Who is Chris?
Owner of The Smoking Goose and Goose the Market and supplier of all things meat in Indy.
For an extended interview with Chris, listen to this episode of the THE DRINK CULTURE Podcast:
Q. What's the top-selling product at Goose the Market?
A. The two top selling items are the Batali Sandwich (pictured below) and our Applewood Smoked Bacon. These have been the long standing items that bring people in but it doesn't take long for them to find their own favorites.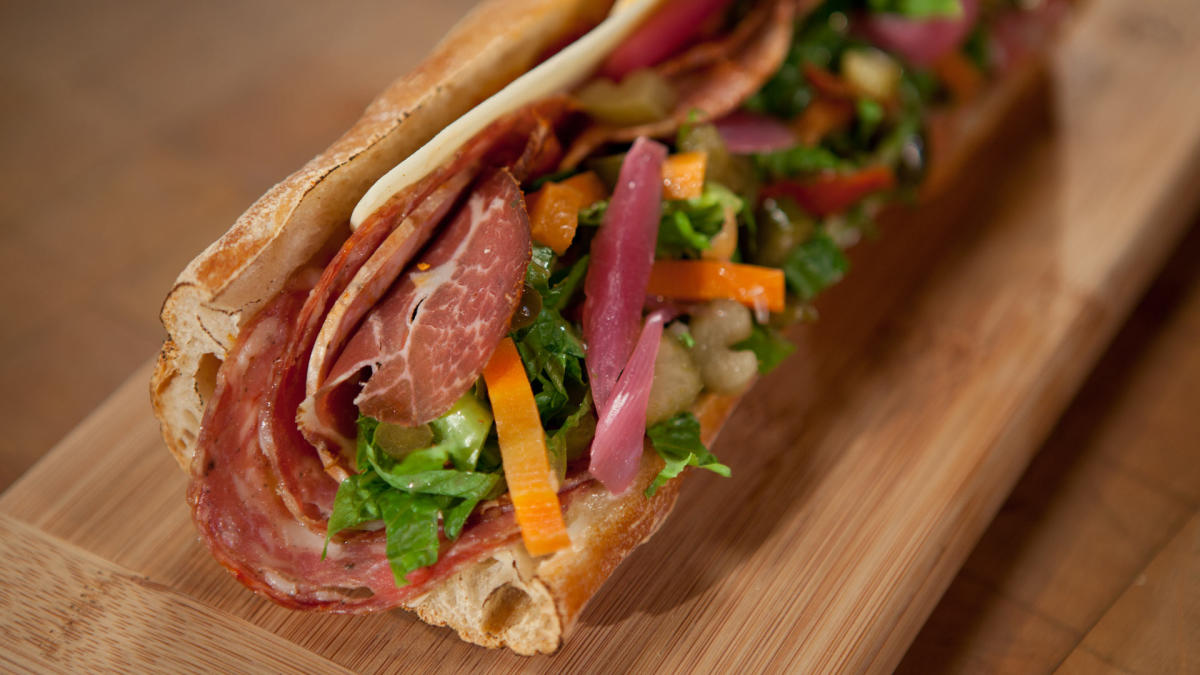 Q. What are some of your favorite farm-to-table restaurants in town? What about other restaurant favorites? What do you order?
A. Bluebeard and Milktooth are among my favorite farm-to-table restaurants. I also really like Mug 'N Bun. I rarely order the same things when I go out because I am always wanting to try something new. At these places, I know it's all gonna be good so I don't worry too much about ordering the same thing each time.  
Q. What's your favorite Indy hangout?
A. Ball & Biscuit is my go to if I am living it up. I like Chatham Tap for the more laid back locale. And if I am really trying to hide out, I like the Red Key. No one ever can find you there. A late lunch in the window at MacNiven's is a great way to spend a summer afternoon when you are supposed to be working but don't feel like it. 
Q. What should visitors to Indy absolutely not miss?
A. It's hard not to state the obvious but Slippery Noodle, St. Elmo's, the track, White River State Park and the Children's Museum are a must.  The less obvious places would be Irvington, Fountain Square, and the soon-to-be 16th Street corridor.  These are the areas that are gaining some attraction locally, but if someone is coming in from out of town and they want to see what this city is really about, then they really need to get to these neighborhoods.  They are made up mostly of locally owned shops and restaurants
Q. What's Indy's best-kept secret?
A. I think the best kept secrets in Indy are the 100 Acre Park, La Parada, and the Dallara Museum.  Those three really show the diversity of activities the city has to offer. The great thing about the Dallara museum is the focus on the technology. They do a great job explaining the science, engineering, and technological theories of racing.  It's not necessarily focused on the history of Indy car but rather the experience.  The driver simulations and the tours of the facility are among the highlights.  It doesn't hurt that you can get an espresso and gelato at Lino's either.  Next on my list is the street legal two seater.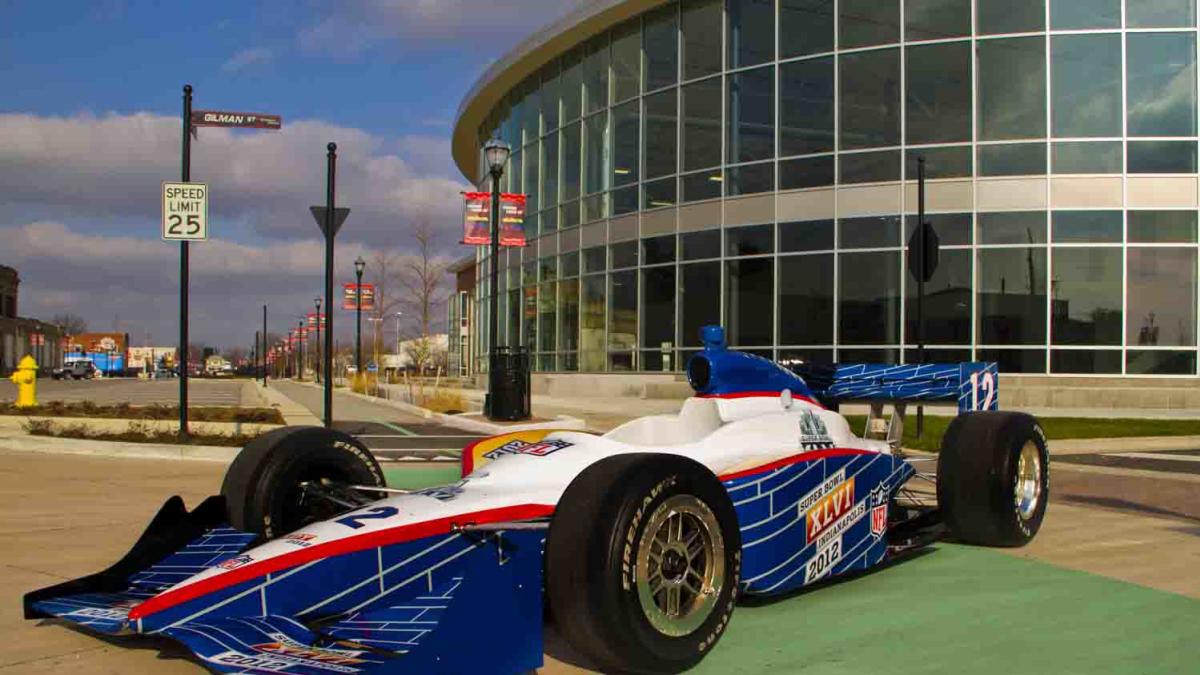 Q. Where do you take family members?
A. Usually we like to get out of our normal routine and try all the new things when we have family members in town.  So on the list right now is Tinker Street, the new Libertine, Revery Restaurant and Bent Rail Brewery. 
Q. Where do you take friends when they're visiting? 
A. We like to take friends on the tour of Lucas Oil or, if they have kids, we'll go to the Children's Museum and the Zoo.  In my opinion, for the size of our city, we have a pretty killer zoo.  It's nice because it easily accessible by walking through White River State Park.  So it makes a nice day but there is also plenty to do inside if it the weather is less than favorable. 
Q. What's your favorite summer activity in Indianapolis?
A. This is tough because I love summer, and we do so much it's hard to pick just one.  My favorite is probably an afternoon baseball game at Victory Field.  It's a great way to relax in the sun, take in a game at a decent price and my son loves them too.  There are quite a few activities for the kids.
Get an insider view and experience Indy Like a Local