Iconic Eats in Indianapolis 
Towering sandwiches, a super-spicy hors d'oeuvre, soft doughnuts - we hope you brought your appetite because it's time to sample Indy's most famous foods.
Deep Fried Tenderloin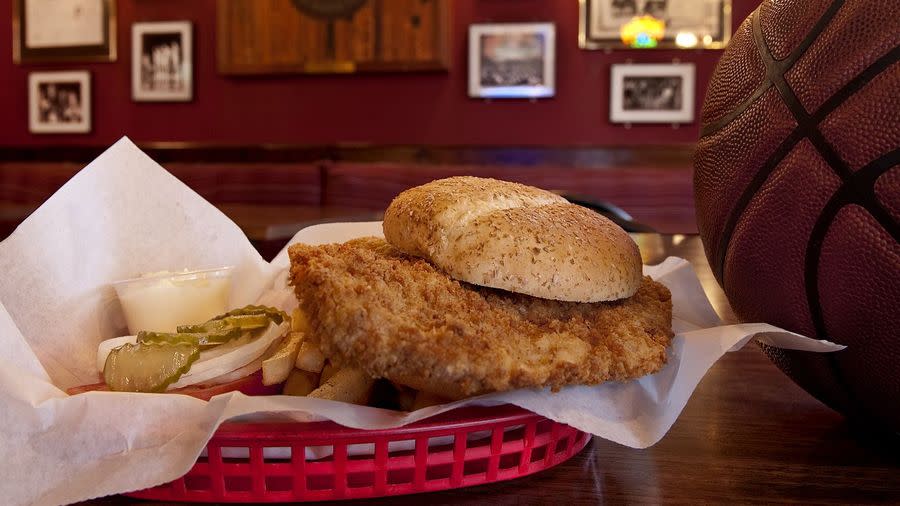 The creation of this sandwich is often attributed to Nick's Kitchen, a small eatery in the town of Huntington, about two hours north of Indianapolis. And while you could embark on a road trip to sample this Hoosier delicacy, plenty of nearby restaurants serve the giant disc of pork, pounded thin, breaded, fried, placed between a comically small bun, and topped modestly with lettuce, tomato, and maybe a couple of pickles. Up for the challenge? Find it at Chatham Tap, Nine Irish Brothers, The Rathskeller, The Mug, The Aristocrat Pub & Restaurant, and Plump's Last Shot (pictured).
Shrimp Cocktail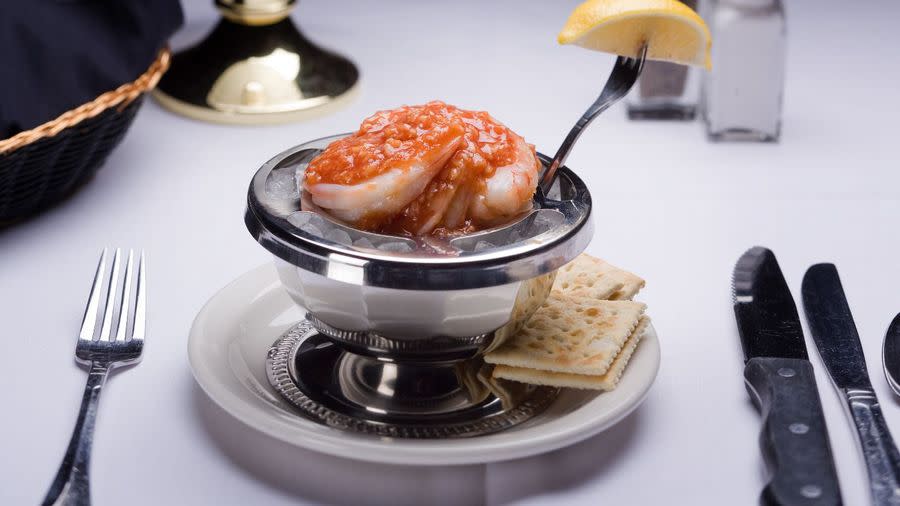 Maybe you've heard a cautionary tale or two about this famous appetizer at St. Elmo Steak House and sister restaurant Harry & Izzy's. There's only one way to find out if itis as fiery as everyone says. Grab a shrimp, pile on the horseradish-heavy cocktail sauce (those who are more hesitant might want to be slightly less aggressive), take a bite, and hope your water glass is full.
Café Patachou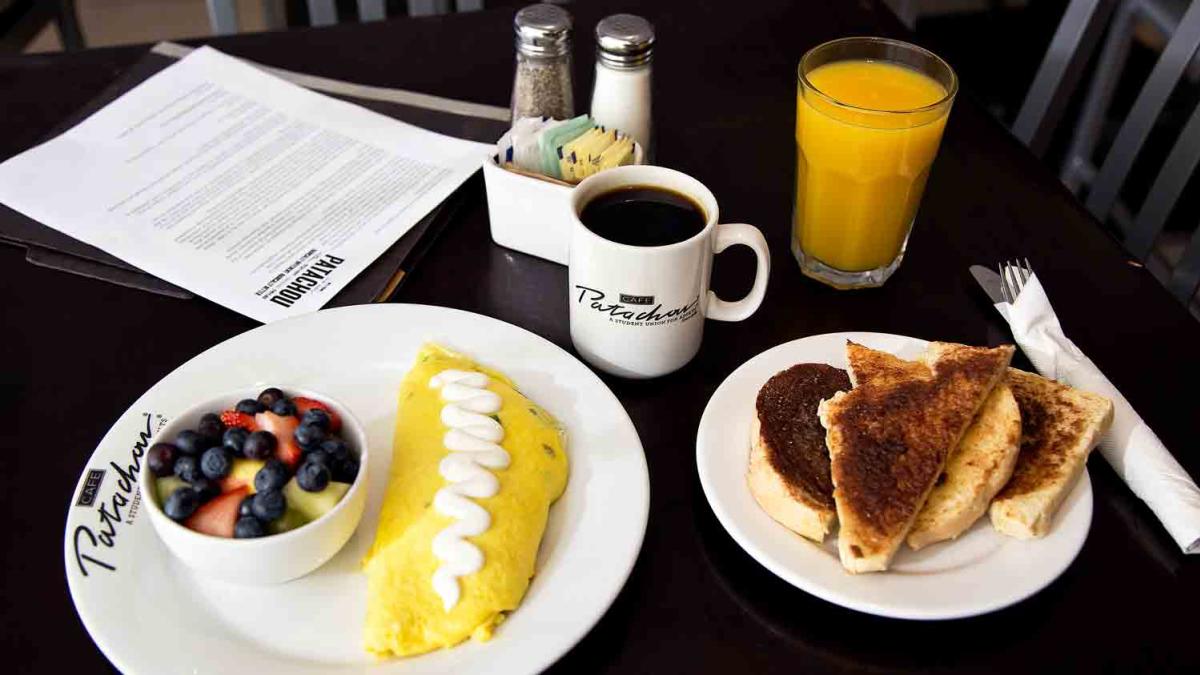 Indy has woken up - and taken lunch breaks - at Martha Hoover's Cafe Patachou since 1989. The self-described "student union for adults" focused on sourcing local ingredients long before doing so was a trend. You'll find Hoosier-grown produce and meats in Patachou's freshly made omelets, breakfast specialties like the croissant French toast, sandwiches, and salads. Pro tip: The cinnamon toast is the required side order.
The Reuben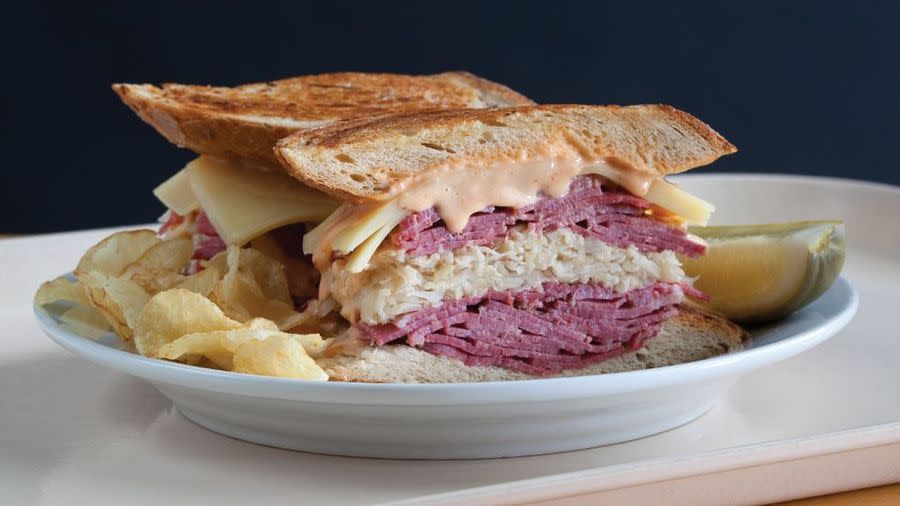 Shapiro's Delicatessen's presence in Indy dates back to 1905, when the family opened a grocery/deli just south of downtown. They've had ample time to perfect their sandwiches, piled high with meat between slices of housemade bread. The Reuben in particular has a following, thanks to its generous portion of corned beef, sauerkraut, Swiss cheese, and Russian dressing on rye.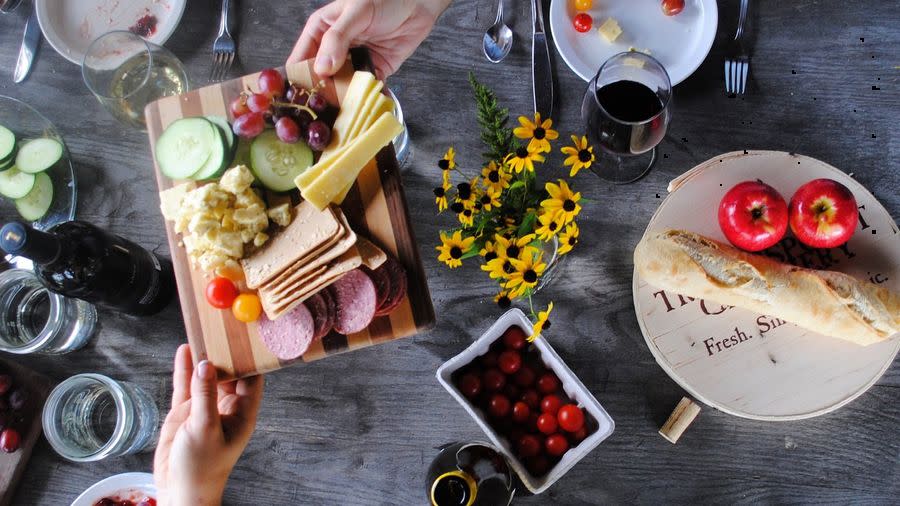 A 150-acre urban organic dairy farm and artisan creamery just minutes from Indy's downtown represents the rich agriculture that surrounds Indianapolis and feeds local restaurants. Traders Point Creamery crafts, serves, and sells gourmet cheeses, ice cream, yogurt, and milk from the Brown Swiss cows grazing their rolling pastures. Tours, taste testing, and dining at their restaurant makes for a great day on the farm.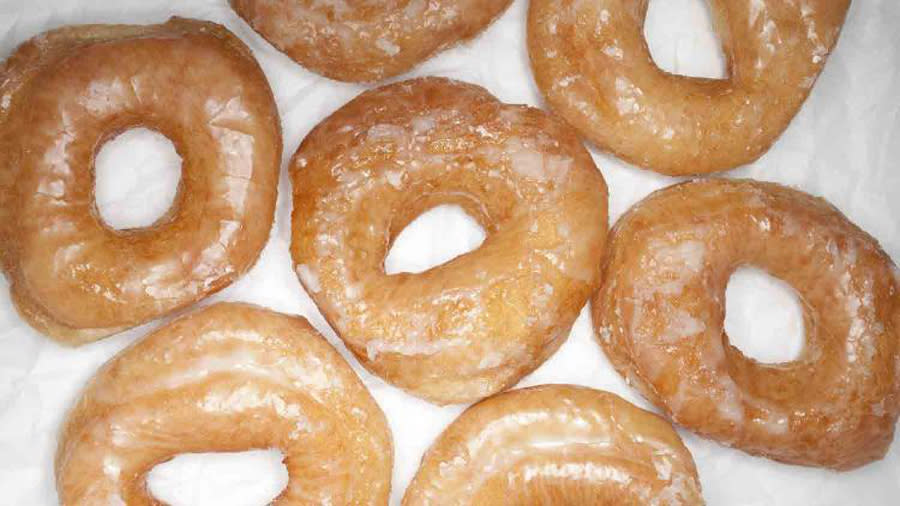 This old-school Indy institution has been the city's go-to for doughnuts for decades. There may very well be a line (getting there early is a good idea), but that just means more time to drool over the pastries filling the display case. A solid bet is the glazed yeast variety, which practically melts in your mouth. Keep in mind that Long's Bakery is cash-only, and there are no tables - just take your sweet treats to go and devour them in the car.
So much has stayed the same at this zero-frills burger joint since it opened in 1918. It's still family-owned; the founder's granddaughter now runs the place. Workingman's Friend lunch-time crowds continually pack in for smashed-thin, crispy-edged burgers, dressed simply with American cheese and the usual fixins'. Iced goblets of domestic beer are still giant, cash (not credit) remains king, and we refuse to have it any other way.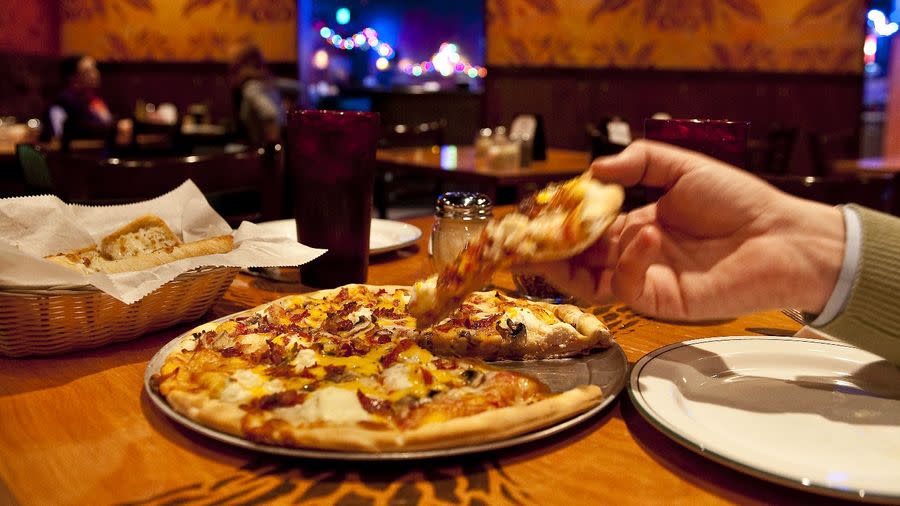 Since 1986, Bazbeaux has satiated pizza-lovers with unique top-ping combinations resting atop a thin crust. Opt for a classic pie or build your own, pondering unique garnishes such as albacore tuna, black bean dip, and local capicolla.
Dutch Baby Pancake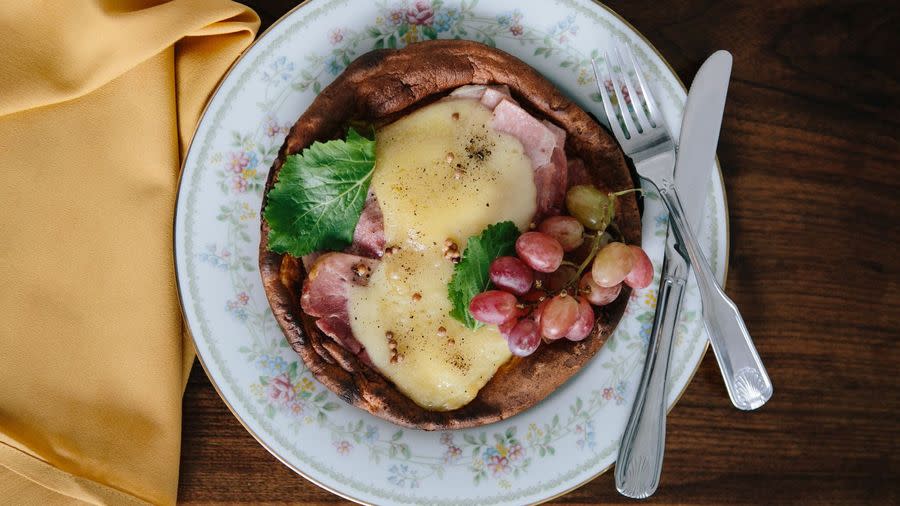 When Milktooth opened in 2014, Jonathan Brooks' hip diner transformed Indyís food scene and earned accolades from Bon Appetit and Food & Wine. One of its standout items is the Dutch baby pancake, a puffy pastry sometimes made savory (like the BLT version) and other times delivered sweet (such as the peach melba variety with raspberry creme fraiche). Have yours with a house mimosa - bon appetit, indeed.
Sunlight Cream Ale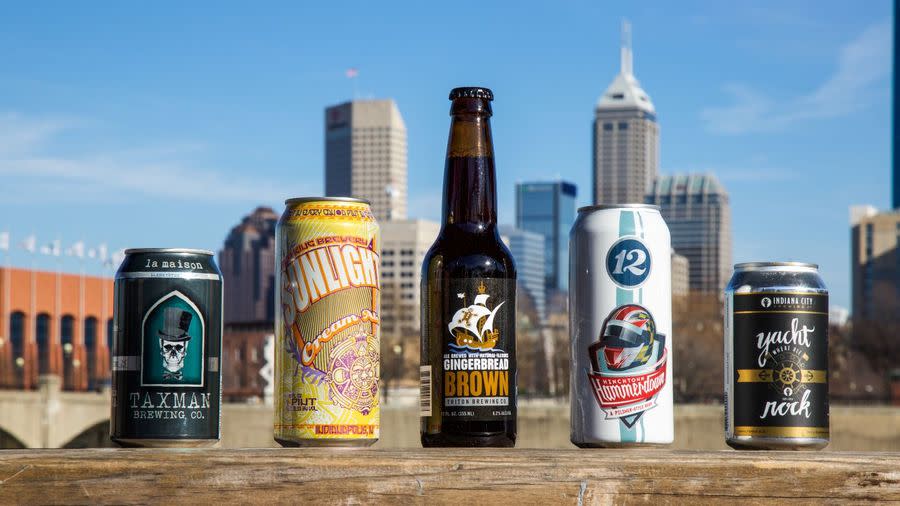 Sun King Brewing Company co-founder Clay Robinson has called Sunlight Cream Ale a "great introduction to craft beer" - and the flagship brew also happens to be a gold medalist in the golden and blonde ale category at the Great American Beer Festival. Cheers! 
Sugar Cream Pie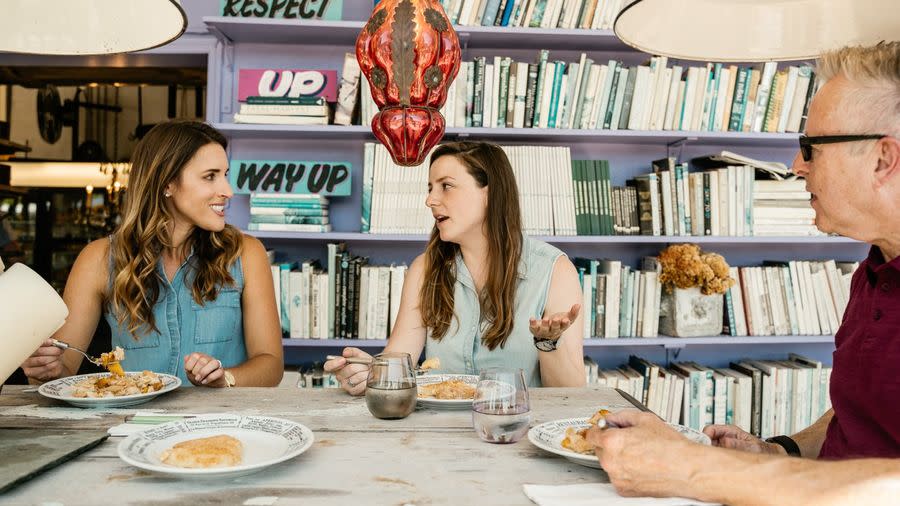 The origin of Indiana's "official" state pie is often traced to the northern Amish and Shaker communities of the 1800s. When baked, the simple sugar/butter/cream mixture turns into a dense, custard-like filling and is often dusted with fresh nutmeg. Find a slice or a whole pie on the menu at Pots & Pans Pie Company.