Free Things To Do in Indy
Whether you're planning an affordable weekend away, are in town on a limited business budget, or simply want a staycation the kids will rave about for years to come, Indianapolis is your kind of destination. On any given day, you are certain to find something fun to do without spending a single cent. Without further ado, here are the top free things to do in Indianapolis. 
Daily Light Show on Monument Circle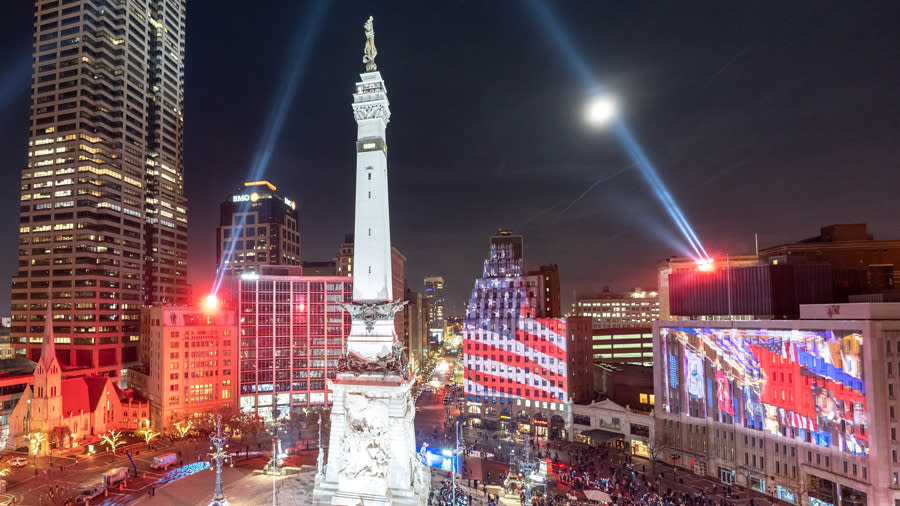 Visit Monument Circle for Shining a Light, a seasonally themed light show and a nightly Signature Salute. The show begins at 6:30 pm and is synchronized with an Indianapolis Symphony Orchestra original score that pays tribute to the iconic Monument. 
First Fridays at the Murphy Art Center
There are lots of options for places to visit on First Friday, a monthly celebration of visual arts in Indy. Made possible by Dogfish Head, Tinker Coffee, and Klipsch, First Fridays at the Murphy Art Center have free monthly shows by up-and-coming bands as well as new visual art installations each month. Or, stroll through historic Old Northside neighborhood and visit the Harrison Center. You'll meet a collection of local artists working with an array of mediums while exploring an expansive and eclectic gallery space. Each month celebrates a different theme - so you will always have a new experience when you tour the center. 
Indianapolis Art Center ArtsPark

Right along the Monon Trail in Broad Ripple lies the Indianapolis Art Center, where you can find sprawling gardens and unique works of art nestled right along the White River. The gardens are free to access and explore. See if you can spot the Twisted House sculpture in the ArtsPark, a fairytale-like garden designed by Indiana native and renowned architect Michael Graves. 

Relive your youth and take in the great outdoors at one of Indy's 211 city parks. From Eagle Creek Park on the northwest side of the city, with its expansive reservoir and crisscrossing nature trails, to Highland Park, with one of the most beautiful sunset views of the city, there's something for everyone with Indy Parks. Pickup takeout from your favorite restaurant for a summer picnic, or dust off your frisbee and take advantage of the wide-open spaces.
Indiana Landmarks Tours

History buff? Check out the Indiana Landmarks Center free public tour. May through October you can also take a free walking tour of Monument Circle, every Friday and Saturday at 10 am.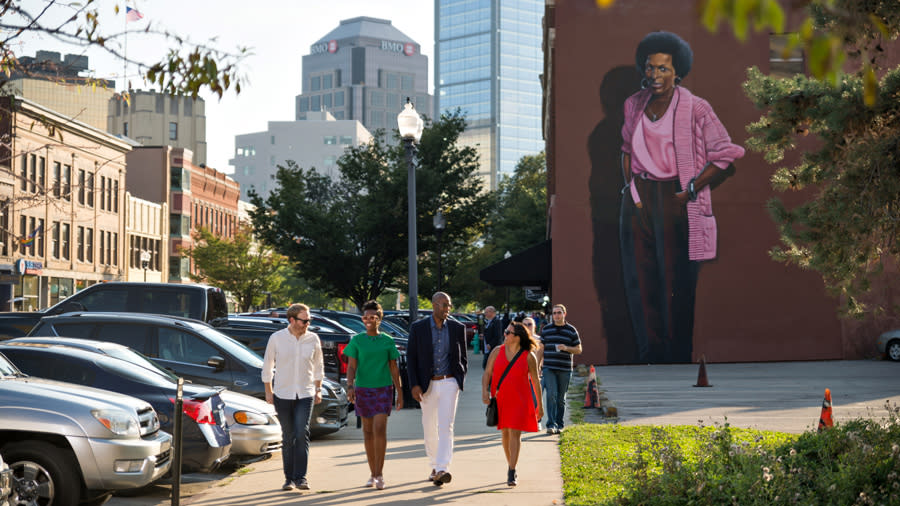 Indiana Humanties' newest citywide adventure celebrates the literary legends that came out of the Circle City. With an interactive map at BookmarkIndy.com and physical markers at each geographic location, you'll be led through a tapestry of landmarks throughout the city. Visit key points of inspriation for authors like Mari Evans, Kurt Vonnegut, John Green, Booth Tarkington, and more. 
Explore the Indianapolis Cultural Trail
Take a walk, run, or bike ride down the internationally acclaimed 8-mile long Indianapolis Cultural Trail. The trail travels from Mass Ave to White River State Park and Fountain Square and is perfect for a stroll anytime during the day. Explore the city and learn about the culture of Indy one trail at a time.
First Thursdays at Newfields

On the first Thursday of every month, Newfields offers free general admission to view its collection of over 54,000 works. Newfields is one of the 10 largest and 10 oldest art museums in the nation, featuring a wide variety of pieces spanning over 5,000 years.
See Larger-Than-Life Murals

Scout for four larger-than-life murals along Massachusetts Avenue, in the first cultural district of the city. Look up to Pacers star Reggie Miller, author Kurt Vonnegut, poet Mari Evans, Holocaust survivor and forgiveness advocate Eva Mozes Kor, and world-renowned cyclist and racial advocate Major Taylor as you stroll along Mass Ave to explore the shops, restaurants, and bars.
Crown Hill Cemetery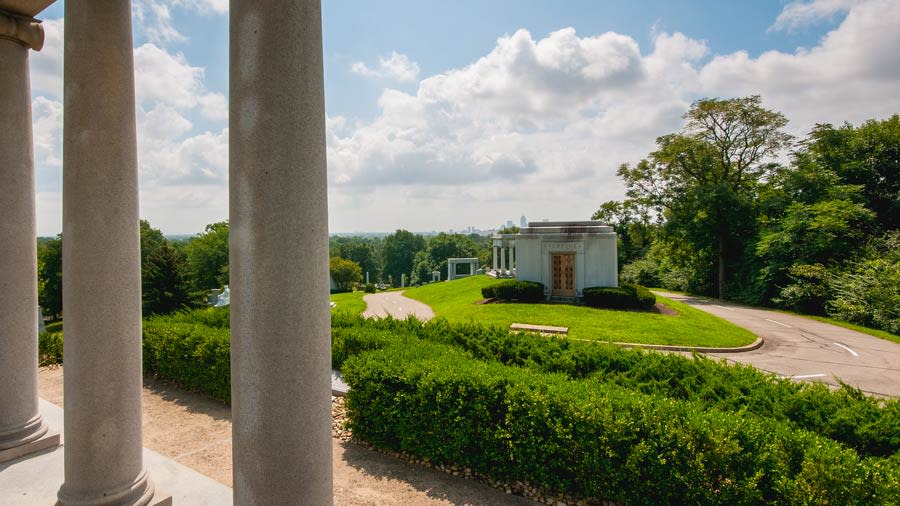 Crown Hill Cemetery is a favorite destination for Indianapolis visitors and locals alike, earning Trip Advisor's "Certificate of Excellence" from visitor reviews! Founded in 1863, it's the nation's 3rd largest cemetery with 555 acres of beautiful rolling hills and is located across the street from Newfields. Thousands visit to take an award-winning guided tour, enjoy the peaceful beauty, sculptures, and trees, as well as to exercise, picnic, and study the history of the 200,000+ people buried there. Notables include President Benjamin Harrison, poet James Whitcomb Riley, Col. Eli Lilly, three U.S. Vice Presidents, and numerous others, including the infamous bank robber John Dillinger.
Ride the Monon Trail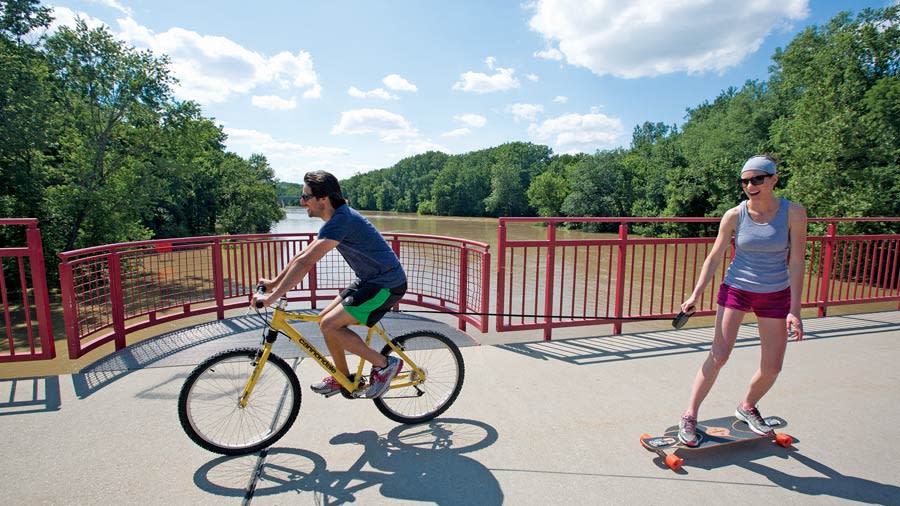 The Monon is the rail trail that started it all. The trail extends out of downtown and runs through Mapleton-Fall Creek, Meridian-Kessler, Broad Ripple, and Nora. The northern stretch is called the Monon Greenway and stretches north to Carmel and Westfield. The Monon is one of the busiest urban greenways in the country and offers connections to the Fall Creek Trail, Canal Towpath, and the Indianapolis Cultural Trail. Discover more info at BikeTheMonon.com.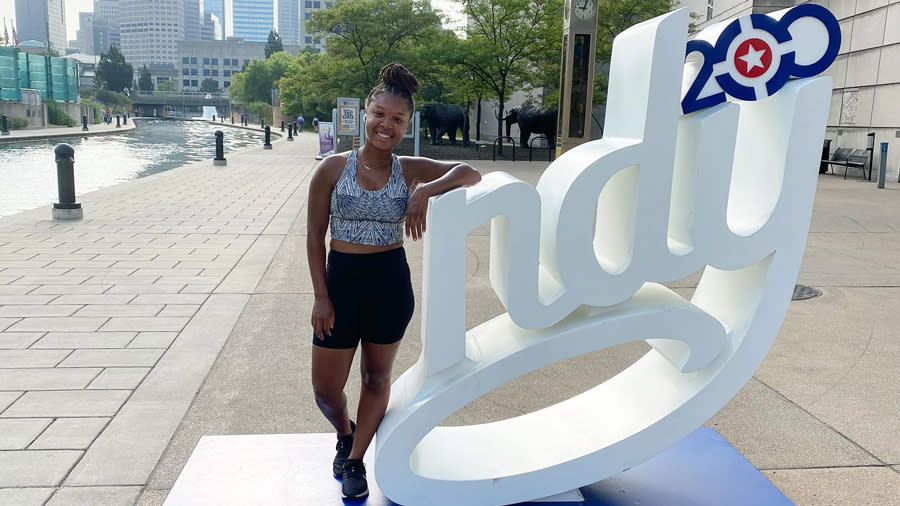 Image: @m_rbanks
Declare your love for Indy to the world, and be the "I" in Indy. All you have to do is:
STAND: Find the foot prints and become the "I" in Indy.
SNAP: Kindly ask someone to take your picture.
SHARE: Post to your favorite social network with hashtag #LOVEINDY
Virginia B. Fairbanks Art and Nature Park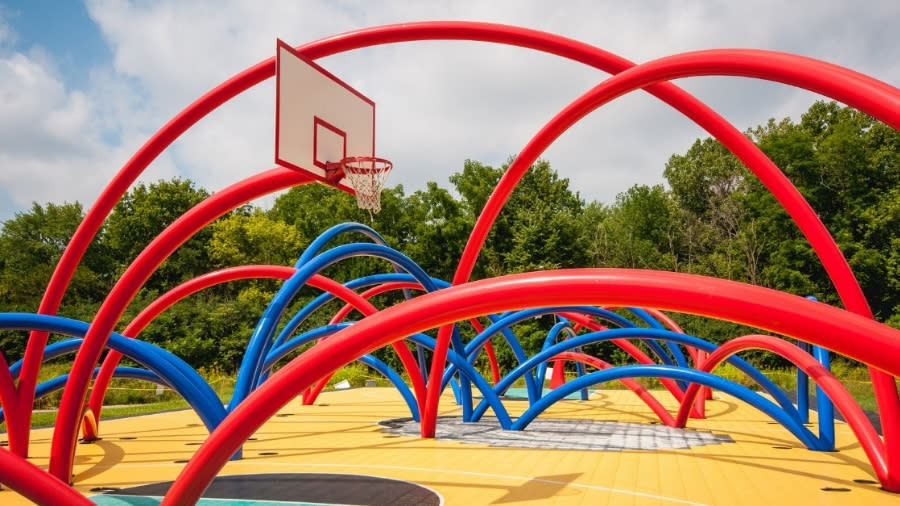 Perfect for the warmer days of the year, these 100 acres of the Newfields campus have surprises around every corner. Outdoor art installations, such as Funky Bones, pair with natural beauty to create the afternoon of a lifetime – completely free.

Indianapolis devotes more acreage than any other U.S. city to honoring our nation's fallen, and is second only to Washington, DC, in the number of war memorials. Discover the monuments, memorials, and patriotic spirit of Indy that every visitor should experience. 
Find Your Indiana County at the Indiana State Museum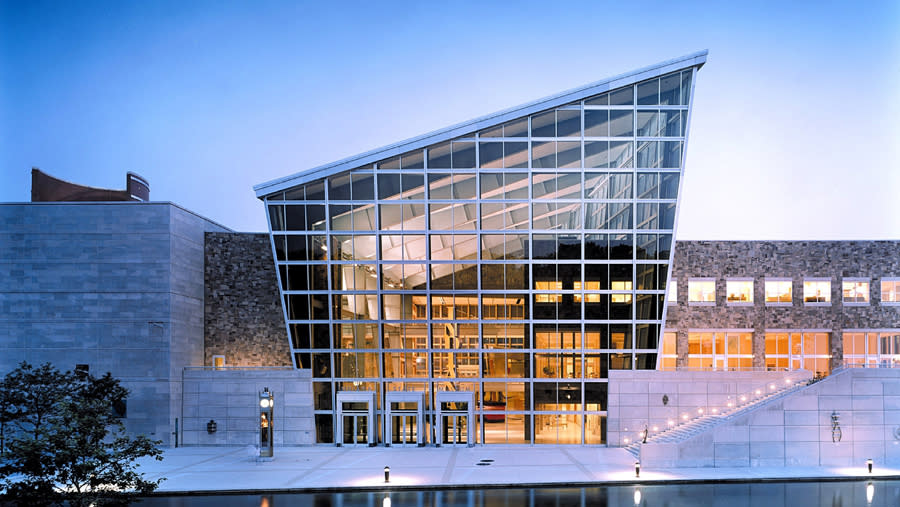 Surrounding the exterior walls of Indiana State Museum is a collection of etched designs to represent each county in the state of Indiana. Journey to White River State Park, and see if you can spot each county.