Black-Owned Restaurants in Indy
There are plenty of places to round up some grub in Indianapolis, but these Black-owned eateries have a special place in our hearts. From mouth-watering pizza, to upscale dining, to perfectly fried sea food, the Circle City has everything you could want when it comes to soul food.
But don't take our word for it - see what looks tasty and try a bite for yourself!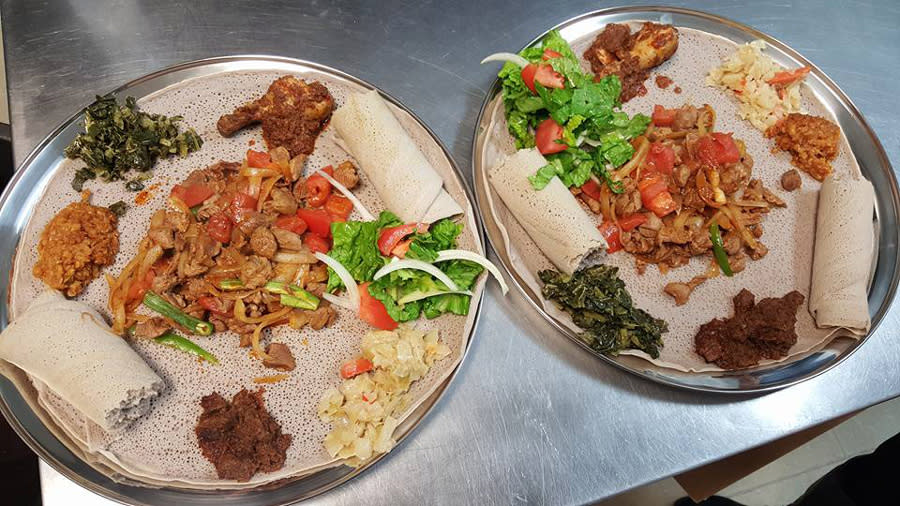 Another Indy favorite is Axum Ethiopian, close to the heart of the city on the north side of downtown. With vegan options, combo plates, and mouthwatering entrees, Axum Ethiopian is known for its authentic cuisine and friendly staff.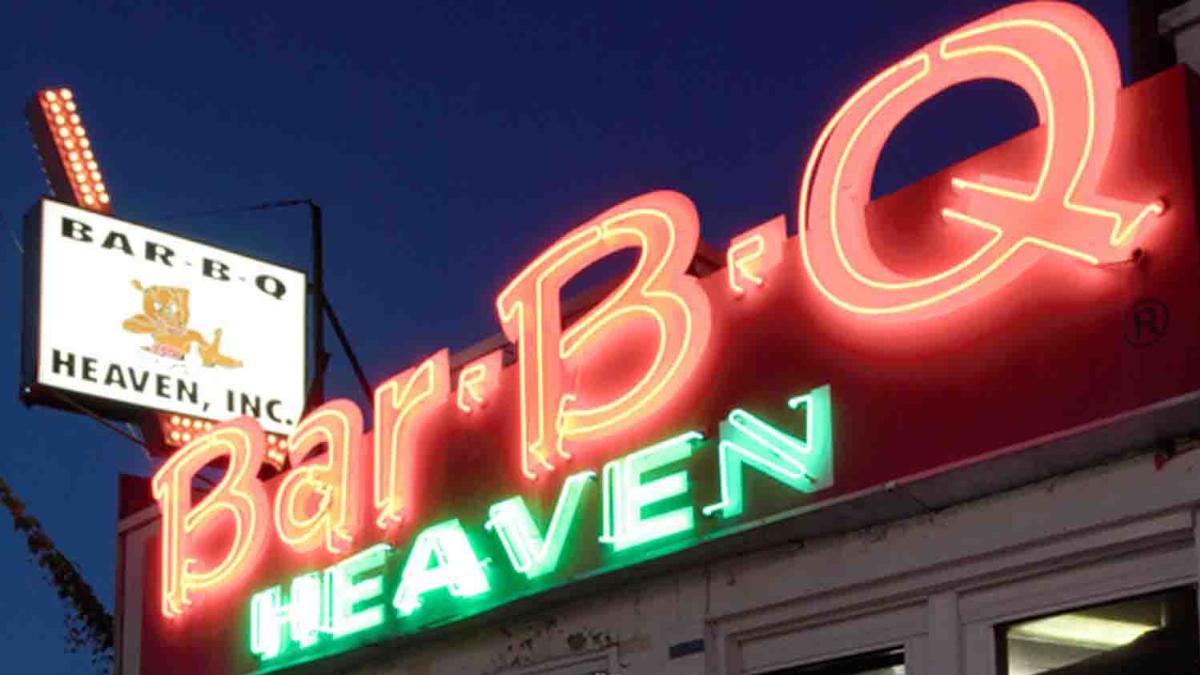 Bar-B-Q Heaven started with one restaurant in Indianapolis in 1952. Now with more locations, including one in Lucas Oil Stadium, it's not hard to get your hands on their authentic and distinctive open pit goodness. For the signature heavenly experience and a dinner full of flavor, pair the corn on the cob and potato salad with the famous rib tips.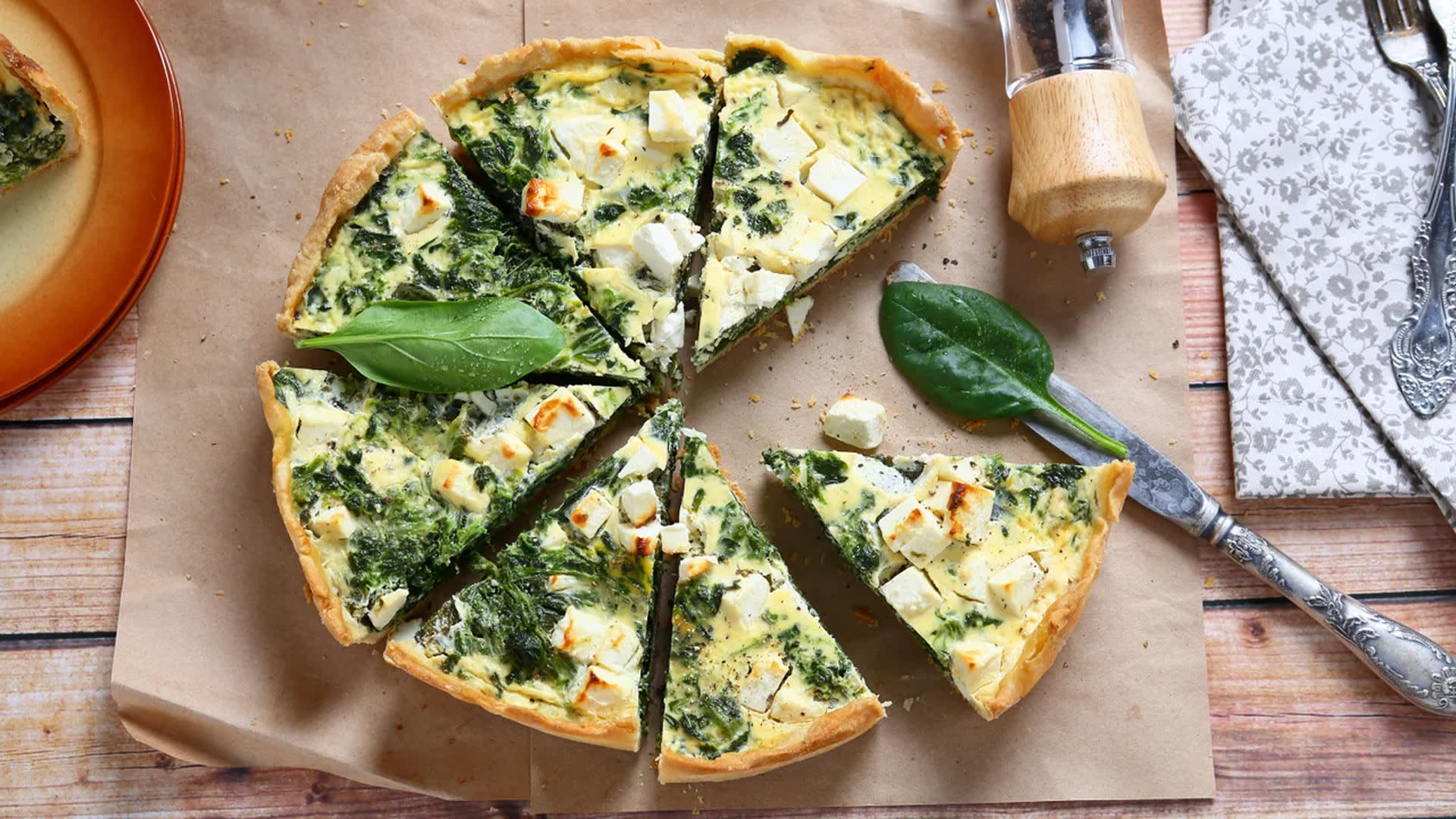 Healthy food from a food truck sounds unconventional, but Black Leaf Vegan combines the two in order to create one of the top 10 vegetarian restaurants in Indy. Focused on providing a way for all communities to live happy, healthy, and wealthy lives, this restaurant prepares plant based products that heal the physical and mental.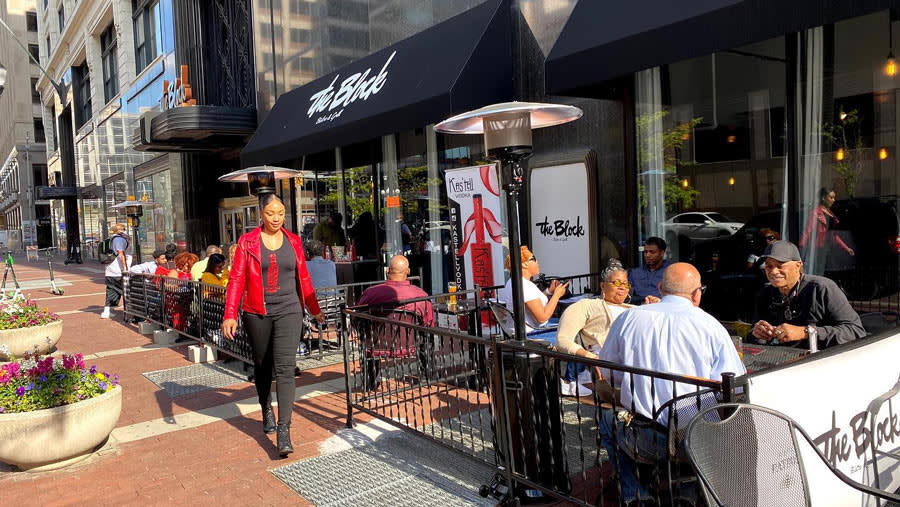 Merging classic American cuisine with an urban twist, this is a place that looks and feels like every block in America with people and food from multiple different ethnicities and cultures.

Your favorite seafood dishes, done right. Pair steaming heaps of shrimp, crab legs, lobster tail, and more with one (or more!) of Chef Oya's signature sauces. An vibrantly colored store front with simple seating encourages visitors to stay and enjoy their dishes on the outdoor picnic table. If you're looking for some great seafood while in the Circle City, Chef Oya has your back.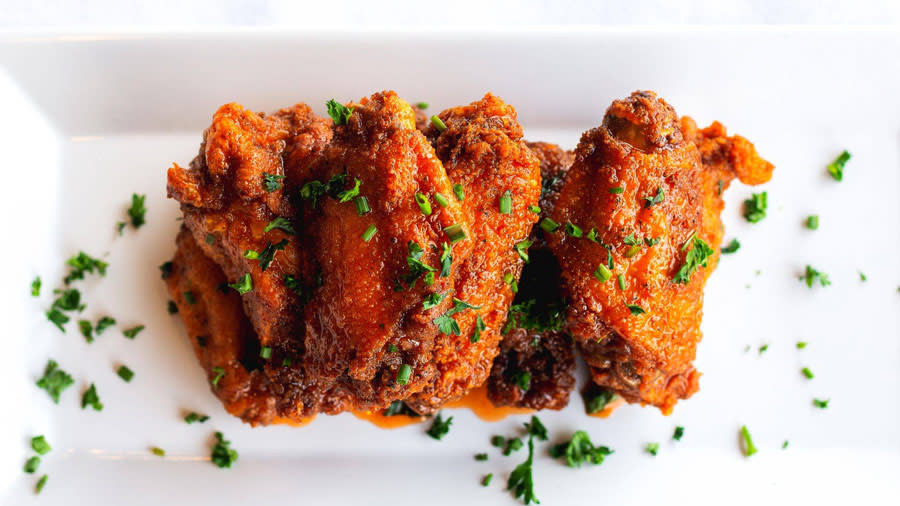 Known for her Honey Hot Wings drenched in her special sauce blend, Chef Tia Harrison invites guests to come and try this and many other delectable dishes at her westside restaurant. Other options include Crawfish Ettouffe, Cajun Seafood Alfredo, her signature Chicken and Sausage Gumbo. 
Specializing in homemade sauces and spices, Chicken Scratch can provide an extensive menu showcasing their wings and hand cut fries. Their signature honey hot sauce is sure to satisfy your craving for sweet heat. If you're not craving wings, try their pasta alfredo or sandwich options. 
Perfect for a casual breakfast or lunch, Cleo's Bodega Grocery & Café has everything you need to start your day off right. With sandwiches, smoothies, salads, and pastries, Cleo's vegetarian menu is sure to excite all visitors. The best part – Cleo's is operated by Flanner House, a local organization working to eradicate food deserts in underdeveloped neighborhoods. 
In the mood for something sweet? Try Cretia Cakes Bake Shop, known for what owner LaCretia Allen calls "a little something different" for her Southern-style sweet treats. Her cakes, cookies, cupcakes, and desserts can be ordered online or in-store, giving you plenty of opportunities to indulge your sweet tooth.
This vegan restaurant on Indy's northeast side is known for its fresh ingredients, friendliness, and possibly the best vegan nachos you've had in a while.
Caribbean food with a twist! Locals rave about Da Blue Lagoon's unique flavor combinations, such as the coconut curry chicken and goat curry, as well as fan favorites like the mac & cheese and the Jamaican patties.
Delectable Florida-style seafood to excite your entire crew. Fried seafood with waffle fries, King Crab, and authentic gumbo are just some of the options that grace the menu of this seafood spot.  

This "Vintage American Restaurant & Bar" is located on the north side of Downtown Indianapolis and serves up an eclectic lunch and dinner menu. Their custom-aged steaks, fresh seafood and poultry, and daily specials ensure that you will never see the same menu twice.
There's nothing like that sweet, tangy taste of delicious barbeque. Garrett's Smokehouse is committed to bringing "real barbeque back," and therefore smokes their pork, beef, chicken, and turkey. 
Got tips? They sure do here! With ribs, chicken, and more, Gip Got Tips has all you need for the perfect BBQ. The Smokie Fried Wings are only started once you check in, making them the freshest made meal.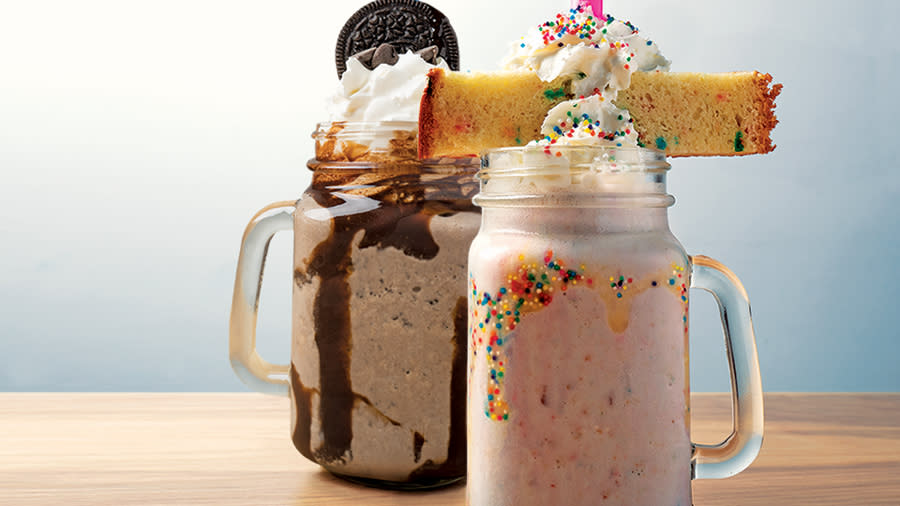 This milkshake shop on Mass Ave is truly one to add to your list. With craft shakes made from homemade ice cream, including dairy free and vegan options, Gordon's Milkshakes are bound to excite your taste buds. 
Homestyle barbeque that will have you wanting more and more. Dubbed "the best smoked brisket sandwich in Indy," Hank's is a local favorite that is worth exploring. 
With a colorful and bright interior, health-conscious food options like quinoa and fresh smoothies, and friendly staff, Healthy Food Café has been called a hidden gem in the Indy area for a quick snack or a casual lunch date.
No matter your dietary goal, Healthy Soul is ready to prepare your meals with fresh, locally sourced ingredients. Though their focus is meal-prep and catering, they're serving some delicious eats in the AMP at 16 Tech from Tuesdays to Saturdays.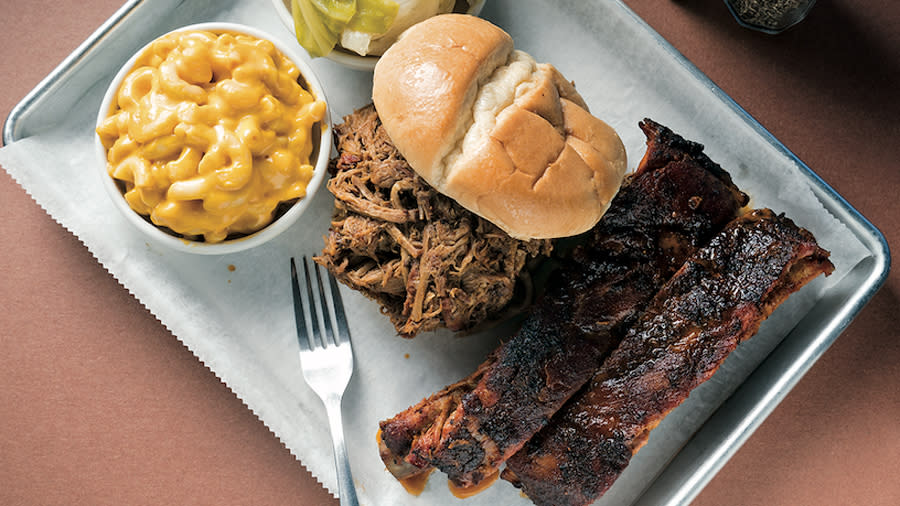 From the turkey manhattan to the cole slaw-stacked fried bologna barbecue sandwich, it's clear that His Place is not a cookie cutter soul food restaurant. To get the full effect of this welcoming eatery's unique flare, save room for the southern fried chicken, collard greens, and macaroni and cheese while also indulging in the crave-worthy sweet potato cheesecake.
Fresh, cooked-to-order food is the passion of this northwest Indy eatery. Be sure to try the Fish n Chips, Mac n Cheese, and corn bread. 
Jerk chicken, curry goat, and Jamaican patties are just some of the delicacies you can expect when dining at Jamaican Breeze. A sports bar with a Caribbean twist, the Keystone locale transports guests to the sunny beaches of Jamaica with its exceptional food and atmosphere. Pair your entree with sides like plantain, cabbage, or macaroni.
This westside wing and pizza joint is bursting with flavor for you and your friends and family to enjoy. 
This Nigerian restaurant that has been thriving in Indy since 2012. Each meal you'll enjoy from this ethnic restaurant is made from scratch, without preservatives or additives, and is sure to please. 
You may wait a few minutes in line for this award-winning BBQ joint, but your patience will pay off when you bite down into perfectly smoked ribs. Try the mac 'n cheese, coleslaw, or potato salad to accompany your seasoned and smoked pork, chicken, pig's feet, or beef.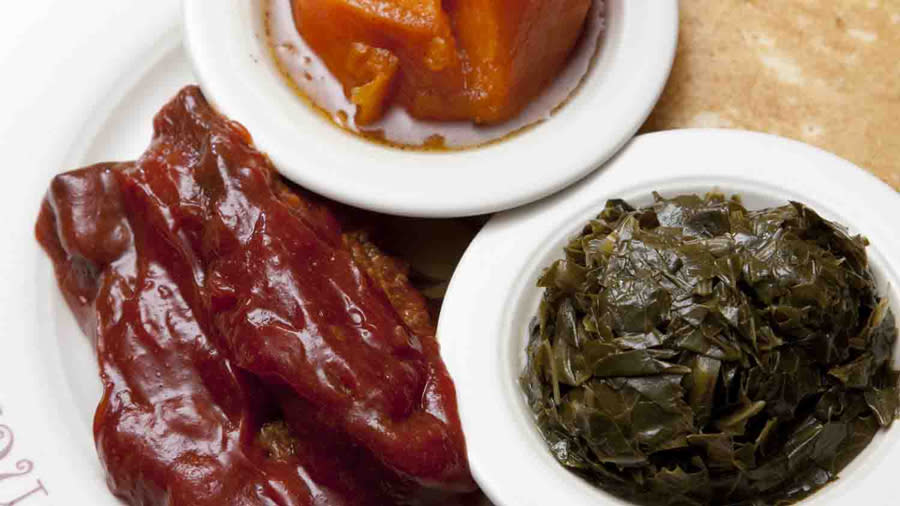 Kountry Kitchen Soul Food Place has been serving some of the best soul food in Indianapolis for more than 20 years and has become known for a variety of different down home recipes, such as fried chicken wings, savory pork chops and mouth watering lemonade.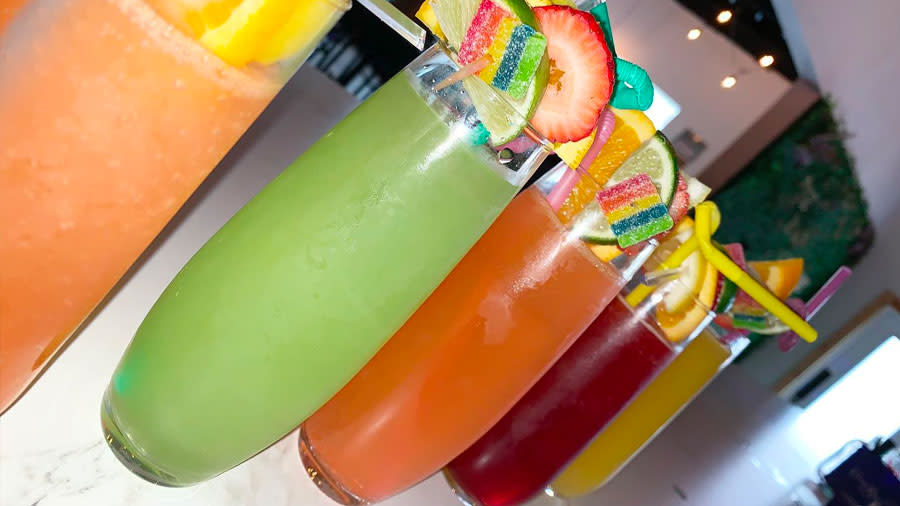 The former "All That Jazz & Blues" venue serves a full menu and wine-based cocktails, all while jazz, gospel, karaoke, and more are performed in the background on the intimate stage. The insanely popular wine slushies sell out almost every weekend, so make sure you get there early!
Dining in Ethiopia/Eritrea is characterized by the ritual breaking of injera and eating from the same plate to signify the bonds of loyalty and friendship. All dishes are authentic and so is the dining experience.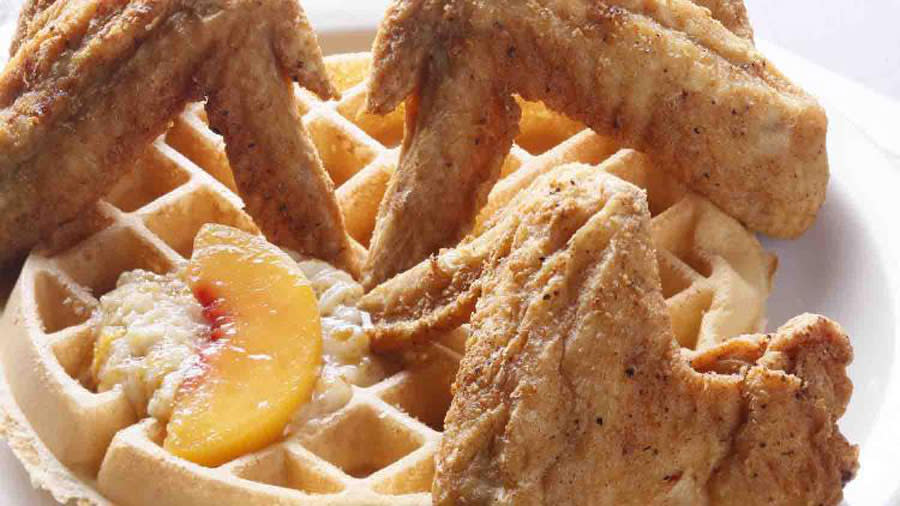 Maxine's motto is "A Taste of Love in Every Bite." Whether it's the signature dish, jumbo fried chicken wings and specialty waffle topped with Maxine's own peach butter, or other options like the catfish or tilapia with grits, each delicious choice is made from scratch.
Live entertainment, Mediterranean cuisine, casual elegance. Miami's Garden is the perfect spot for a "staycation" night out. Don't just have a night out- have an experience.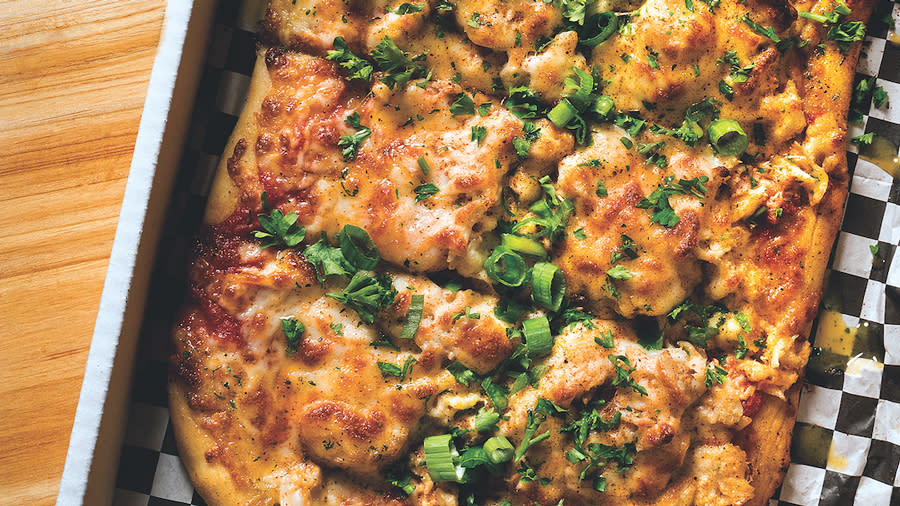 Indy's first 21+ pizza joint specializing in creating urban dishes on pizzas through collaboration with other successful brick and mortar restaurants.
Family owned for over 40 years, this cozy, Indy evening lounge with great drinks is sure to make your night out spectacular.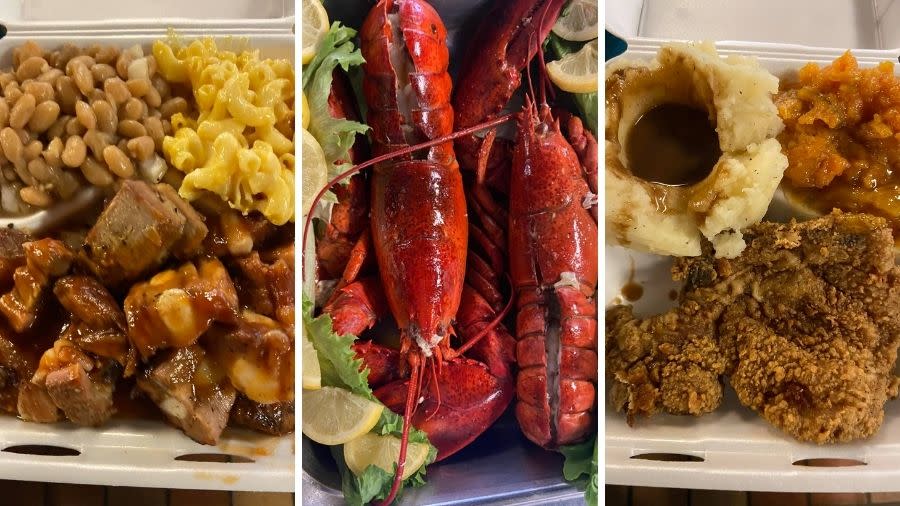 Established in 1995, Pa & Ma's Backyard BBQ has been serving fresh, affordable meals just north of downtown Indy. Come for the ribs, fish, chicken and dumplings, or shrimp and grits. 

Carrying the favorite flavors such as of Honey Garlic Pepper, Buffalo, Garlic Parmesan, BBQ, Papa Bear's Chicken offers a diverse menu with affordable prices and a focus on making the best chicken wings. 
Located near Garfield Park, making it a perfect destination for a carry-out order and a picnic, Pull Up Grill & BBQ has the flavors you need to satisfy your barbecue appetite.
Pulse is located just steps from the Indiana Convention Center in the heart of Downtown Indy. Their specialty is providing fair trade tea and coffee, along with collaborating with local dairies and bakeries to source the freshest ingredients. Free Wi-Fi and seating is available both inside and on their patio.
After perfecting her mother's sweet potato pie, Joanna Wilson began selling them to hungry customers. Afterwards, she teamed up with her oldest daughter to make white chocolate strawberries. After the popularity that ensued, Punkin's Pies became official and serves everything from caramel apples to their most popular, Strawberry Crunch.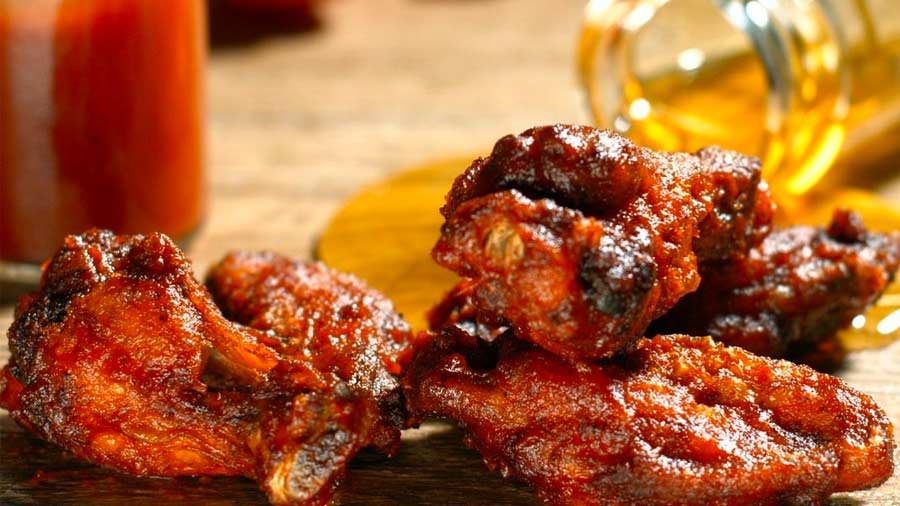 Whether your like your wings spicy, sweet, or somewhere in between, R&R Extreme Wings has your back. Pair with their crispy French Fries for the perfect flavor combination. 
Chef Dave's concept allows for sandwiches, soups, and salads to meet Creole. Their chicken and sausage gumbo steals the show, but don't miss out on their Cajun Italian sandwiches, soul salads, and vegan options. If your next event needs a caterer, you've come to the right place!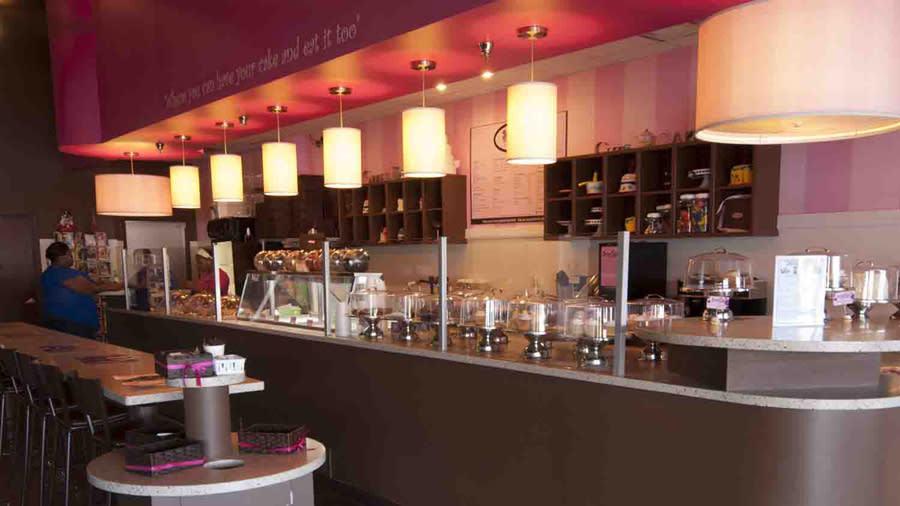 Born and raised a Hoosier, Tiffany Colvin fulfills her passion for baking by serving cupcakes, cookies, brownies, ice cream, and specialty cakes for special order or those just passing through. It's one of Indy's best places to have your cake and eat it too.

Coffee shop by day, restaurant by night, St. Yared brings authentic Ethiopian and Eritrean culture and cuisine to diners. Named after the Ethiopian holy musician from Aksum, St. Yared offers combinations and party platters for the Ethiopian food amateurs and professionals. Located in Fishers, just north of Indy, this local restaurant also celebrates Ethiopian hospitality with the St. Yared Coffeehaus and a dedication to excellent service. 
This soul kitchen has daily specials, with one of their most popular being their Salmon Croquettes, Fish Fry, or Ox Tail. Visit SouthPaw for Soulful Sunday or Wellness Wednesday for delicious eats that are sure to keep you full and satisfied.  
Chef T serves elevated comfort food at the Indianapolis City Market. Along with the newly opened storefront, T Street Eatz will continue with their catering business that hosts corporate events, meal prep, cooking classes, and more.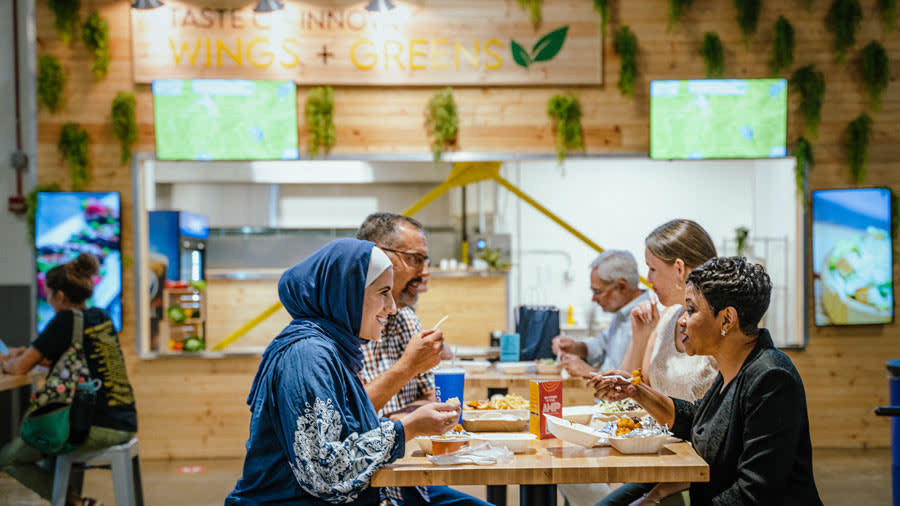 Do you think you have a diverse palate? This family owned and operated restaurant serves an innovative fusion of international and traditional recipes. Further enhance your palate with a variety of their chicken dishes, greens, and sides made fresh.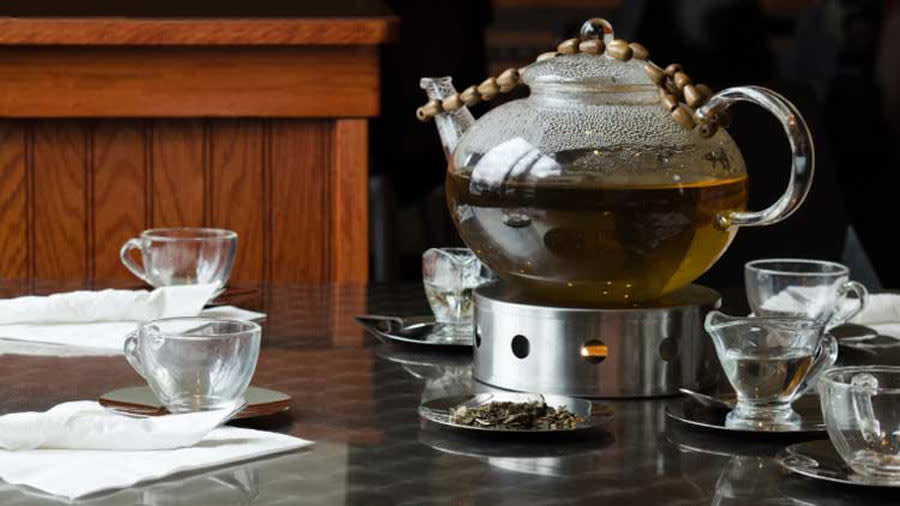 Founded and owned by the former Indiana Fever star Tamika Catchings, Tea's Me is Indianapolis' premier tea bar and cafe. Tea's Me Café prides itself on offering the highest-quality selection of teas and tisanes from around the world. With comfortable sofas and a cozy fireplace, the café is a perfect place to enjoy world-class  tea and accompanying small plates, such as desserts, sandwiches, salads, and soups.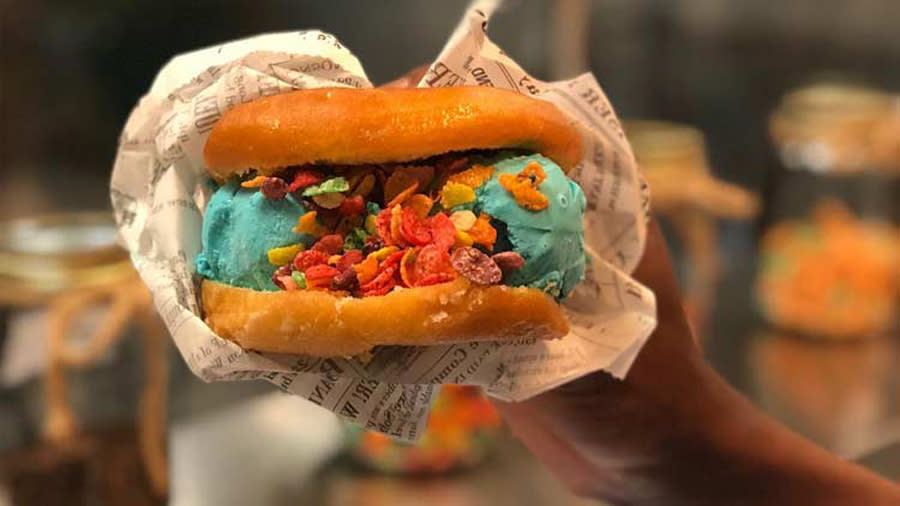 Indulge those ice cream cravings at this aptly named locally-owned sweet shop. Classic flavors, as well as unique creations such as the donut-ice cream sandwich, will have you counting down the days until your next visit. 
Known for deliciously prepared seafood and snacks, especially their fried shrimp basket, this local seafood favorite is ready to serve you a meal you won't soon forget.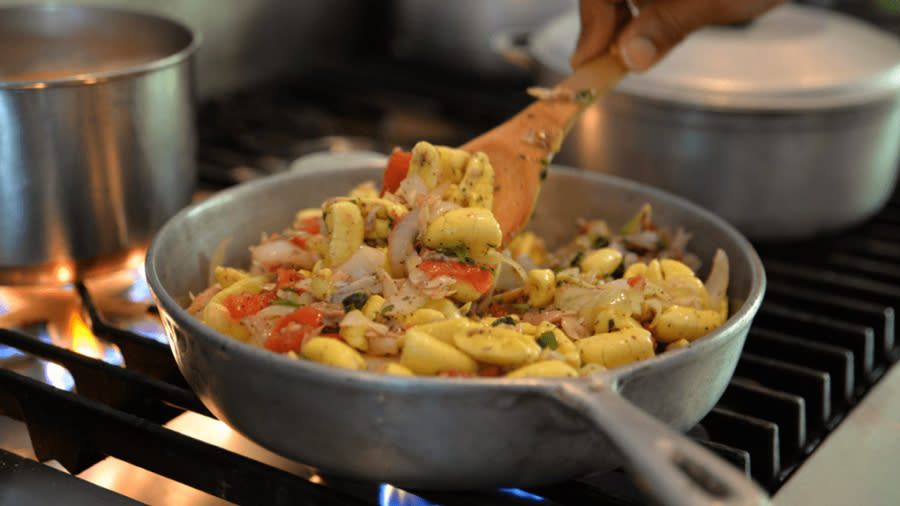 Authentic Jamaican cuisine, fresh ingredients, daily menus, and the flavors of the island is what you'll find at this Fountain Square favorite.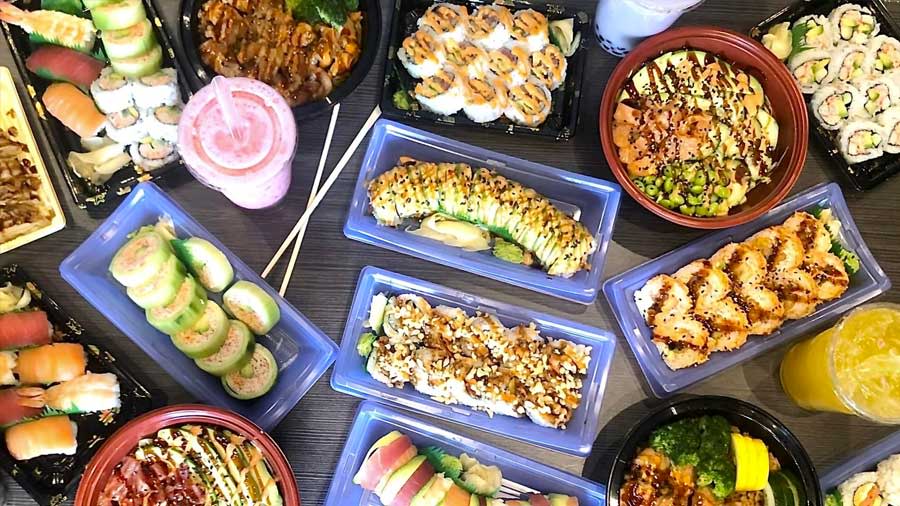 This Indianapolis location serves outstanding fresh sushi and hibachi, along with the new addition of boba tea. Their popular items range from chicken hibachi to variations of poke bowls.