Jamie Martine
Indy Like a Local
Who are Jamie and Martine?
Jamie is a fine artist and Martine is a musician.
Q. As a member of the LGBTQ community raising a family in the city, do you find Indy to be an accepting and open city?
In some ways, yes, though we've been lucky enough to have created a supportive and loving community around us and our family so we really aren't in contact with those who wouldn't support us or accept us. Indy has made great strides over the last few years and the voices of acceptance have grown louder and stronger than those who don't.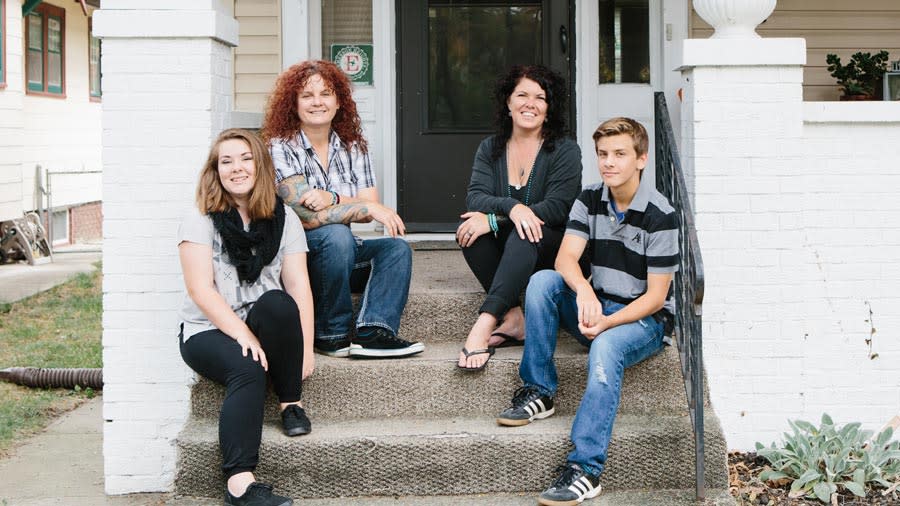 Q. What would LGBTQ visitors find most surprising about Indy?
That there is a large political and active social community that's gone above and beyond to fight for LGBTQ rights here in Indy. Our Pride Festival has grown to be one of the largest in the Midwest and is a great day that we should be proud of.
Q. What do you like most about living in Irvington? Are there other neighborhoods that you're drawn to?
We love the community spirit within Irvington, how walkable and accessible it is. The progress being made to ensure that our neighborhood remains vibrant, artistic, socially current and accepting of all makes us proud on a daily basis. We have a strong neighborhood page that will jump in to do everything from helping to catch a thief, to bringing food and provisions to those who need them, to keeping an eye out for each other on a daily basis.
We also spend time in Fountain Square, which has become a cultural mecca for Indy over the last 4 years and occasionally you will find us in Broad Ripple hanging out with other artist friends.
Q. As artists and musicians where do you get your cultural fix in Indy?
One of my favorite things to do here in Indy is attend First Friday events...I am always so incredibly inspired and moved by the amazing talent both visually and musically in this city!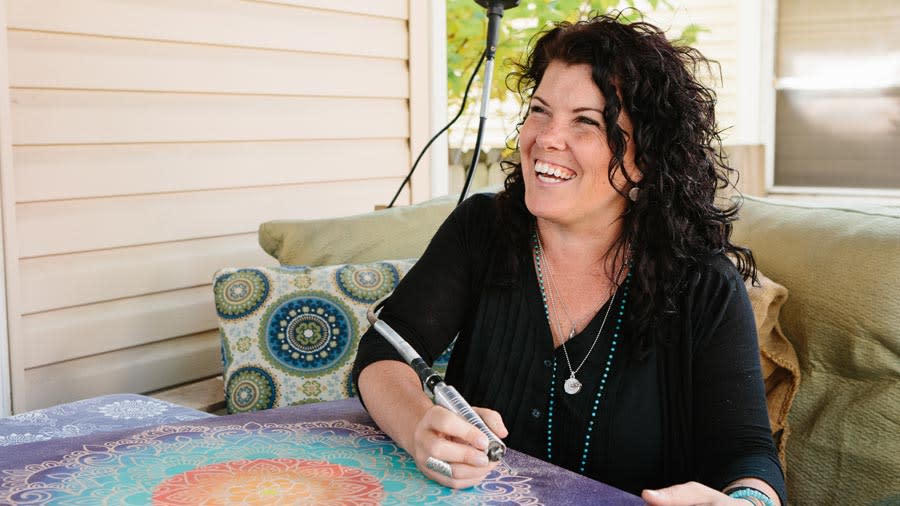 Q. As backyard farmers what do you think visitors should know about the Indy food scene?
There is a strong farm-to table movement here. Chefs that are sourcing directly from the people who grow, keeping food clean and honest. Our Indy Food Swap scene is vibrant and growing and although we haven't jumped in to be a part of it yet, we have watched excitedly as it's grown.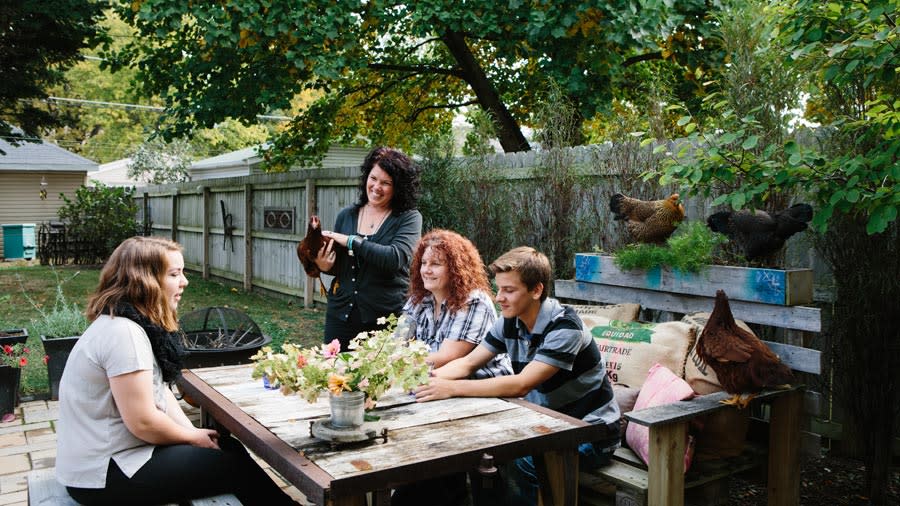 Q. Where do you take friends when they're visiting?
Around the circle, the canal, you will always find us walking up the Irvington strip, and all over the city!
Q. If you had to describe Indy in one sentence, what would it be?
Indy has all the flavors of a big city but in choosing quality over quantity, it has been able to keep that small town, neighborly feel.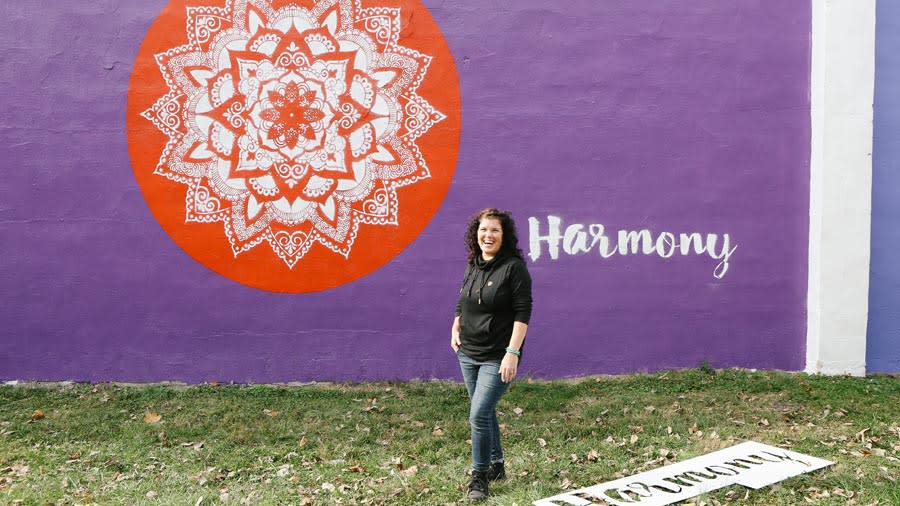 Q. If you could only eat one meal in Indy what (and where) would it be?
Corn Cakes at Delicia or the Pork Tenderloin at the Tick Tock Lounge. Okay, that's two but there's two of us [laughs].
Q. What do you hope for most in Indy's future?
That it continues to use its diversity muscle. To really welcome all, both in the policies that are adopted by our government officials and the hearts of our people.
Get an insider view and experience Indy Like a Local