Jerry Lee Atwood
Indy Like a Local
Who is Jerry Lee?
Acclaimed Western Wear designer and owner of Union Western Clothing, dressing the likes of Post Malone and Lil Nas
Q: What is it about Nudie Suits that piqued your interest?
I grew up watching Hee Haw at my grandma's house every Sunday with my family. My dad was a big country music fan and had thousands of albums, many featuring country stars like Porter Wagoner and Webb Pierce in their Nudie suits. For a while my parents were really into square dancing and would drag my sister and me along to their square dance events.
I was never really a country music fan and in my teens and early twenties I discovered punk rock and skateboarding. After dropping out of art school, I worked in coffee shops and made art on the side, dabbling in printmaking and trying to find my voice as an artist. One day while perusing a craft store I picked up a book on hand embroidery and a basic embroidery kit. For some reason embroidery piqued my interest and I would take my projects to work at the coffee shop and embroider in between customers.
A customer who had seen me embroidering brought in a book for me to borrow that was about the history of western wear. Flipping through the book brought back a lot of memories from my youth, and I thought it would be fun to try to make my own western outfit.
Q: Let's say Indianapolis commissioned you to create a suit for the city. What sorts of imagery, colors, and themes might you use?
Without a doubt the Soldiers & Sailors Monument! But also Kurt Vonnegut would definitely be featured somehow, and I don't think it would be an Indianapolis suit without an Indy 500 car somewhere in the mix. Beyond the obvious there are probably a lot of symbols that are personal to my Indianapolis experience. The Monon Trail in the Fall, Holcomb Garden on the Butler campus, the Eiteljorg Museum...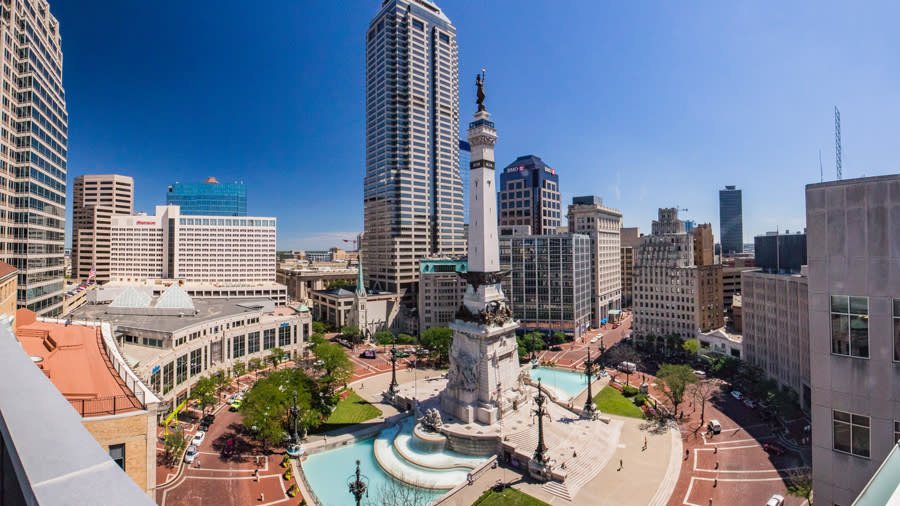 Q: Congrats on your recent feature in Vogue! In the writeup, you said the infrastructure in Indy to support fashion is changing. In what ways is that infrastructure improving? 
There is a burgeoning community of fashion designers and events. There's something about Hoosiers; whether it's stubbornness or a diligent work ethic that inspires us to build things from the ground up, rather than taking the easy way out and moving someplace where a community already exists. I guess it's pride in taking a step back and admiring what you helped create. There are people like Polina Osherov who is the founder and editor of Pattern, a nationally distributed fashion magazine, and designers like Katy Newton, a local designer who frequently holds large DIY fashions shows that are centered around inclusivity. They are working hard to create a movement here in Indianapolis.
Q: What questions do you ask clients to get a sense of what they want in a piece?
People often call western suits "story suits." If you look at many of the old country albums, the suits that the performer wears on the covers tells a story about a song or an event in their life. My suits are no different. I ask my clients about their story.  What inspires them, what do they love? Maybe they have a favorite pet or a flower that holds some significance in their life. For example, I recently made a suit for an ALS doctor in North Carolina that had motor neurons running down the legs, sparrows to honor a deceased patient that had sparrow tattoos, and other imagery that was significant to his work with ALS patients.
Q: Where might you take out-of-town visitors so that they can experience the city?
The Central Canal Towpath, Eiteljorg Museum, The Red Key, and Mass Ave.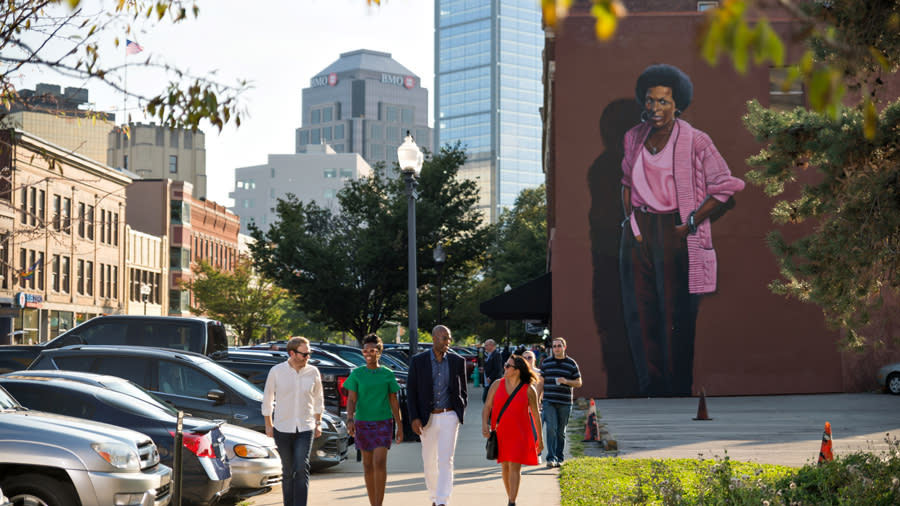 Q: By now you're probably used to seeing celebrities wear your creations. But what was it like that first time you saw one of your pieces on such a big stage? 
I can honestly say that I haven't quite grown used to it! It blows my mind every time. The first time was October 2018 when Post Malone won an AMA for Best Pop/Rock Male Artist and accepted the award in a suit that I made. I was literally screaming and crying at the same time. It was pretty surreal.  
Q: Where in Indy do you like to enjoy a great meal or drink? Any new takeout discoveries due to COVID?
Livery is one of my favorites. I like to try as many of our local independent restaurants as I can, and I'm a sucker for a fancy cocktail. I'm vegan so it's great that so many restaurants are accommodating. During Covid I discovered the vegan Buffalo "chicken" pizza from Toppers Pizza. It's amazing!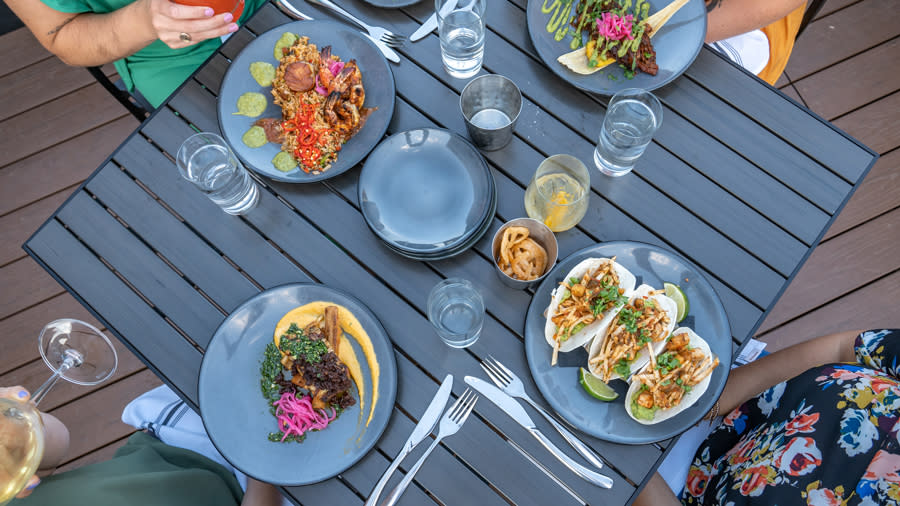 Q: Who else in Indy's creative class do you admire?
We have so many incredibly talented artists here in Indianapolis. Beatriz Vasquez is an amazing papercut. In Mexico it is an indigenous craft known as "papelpicado" and much of her work explores her Mexican heritage, feminism, and social justice. Another artist I admire who is also a paper cut artist is Erin Huber. Her work explores themes of single parenting, loss, and rebirth. She has this incredible sense of balance and symmetry that appeals to my sensibilities and has even collaborated with me to create suit linings based on her work. There are so many more artists I could name.
Q: What would you do on your ideal day in Indy?
Ride my bicycle down the Monon Trail to downtown on a sunny Summer day, get drinks on Mass Ave and sit on a patio people watching, walk around Midland Antique Market, or go to a First Friday event (if it's a first Friday of the month).

Get an insider view and experience Indy Like a Local