Coffeehouses
We understand the importance of a good cup of coffee. It can set the tone for your day to come, or can be the much-needed afternoon pick-me-up. So, without further ado, here's our guide to local coffee shops in Indy.
Amberson Coffee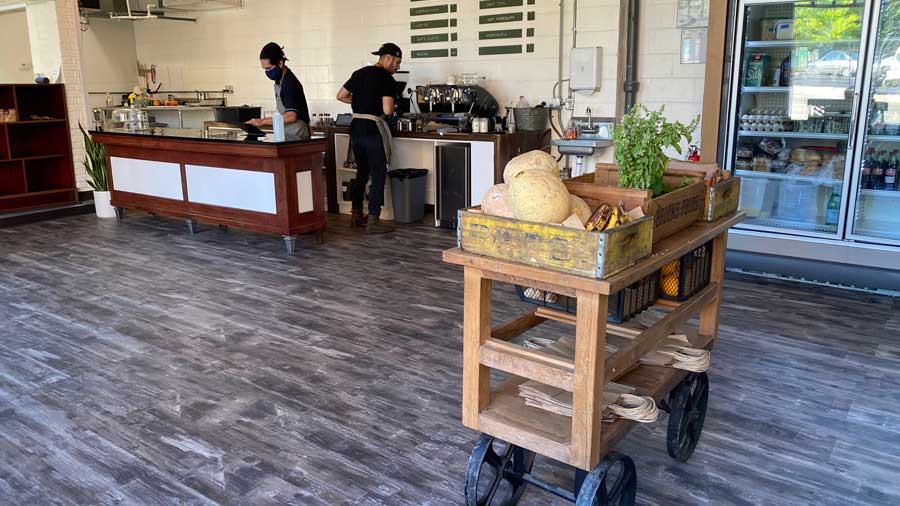 A specialty coffee shop and grocer providing the finest goods from around the country. Come for damn fine coffee including americanos, cappuccinos, lattes (try the date or housemade horchata flavors), and seasonal coffee sodas.
Blue Mind Roasters
Carefully roasted coffee is a work of art, with slight changes in heat and airflow and timing in the roaster making for very different results in the final cup. Blue Mind never tires of roasting, brewing, or drinking great coffee.
Bovaconti Coffee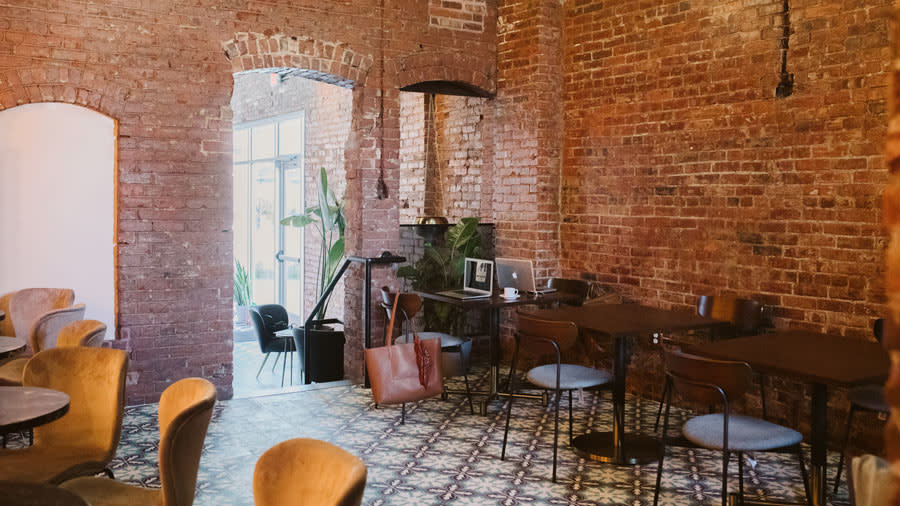 Once home to the classic Bovaconti Jewelers, this brewed up gem is located right on Virginia Avenue towards Fountain Square. The new ownership, Justin Jones (owner of Georgia Street Grind) and Minda Balcius, pay homage to the Italian jeweler's history, and smooth, Italian coffee is an assumed staple at this retro, old-world cafe.
Calvin Fletchers Coffee Company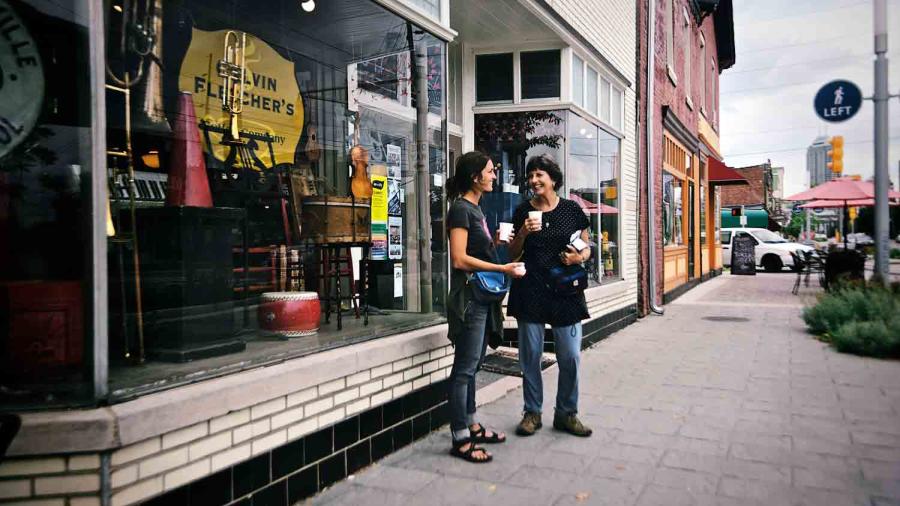 Coffee shops are not just for WiFi and coworking. This Fletcher Place coffee shop has walls adorned with local art that rotates frequently to make you feel at home. The staff has a reputation for being friendly and courteous as they serve you a hot cup of coffee or espresso drink from their large menu. Plus your money is going to a good cause, as 100 percent of proceeds are donated back to the neighborhood.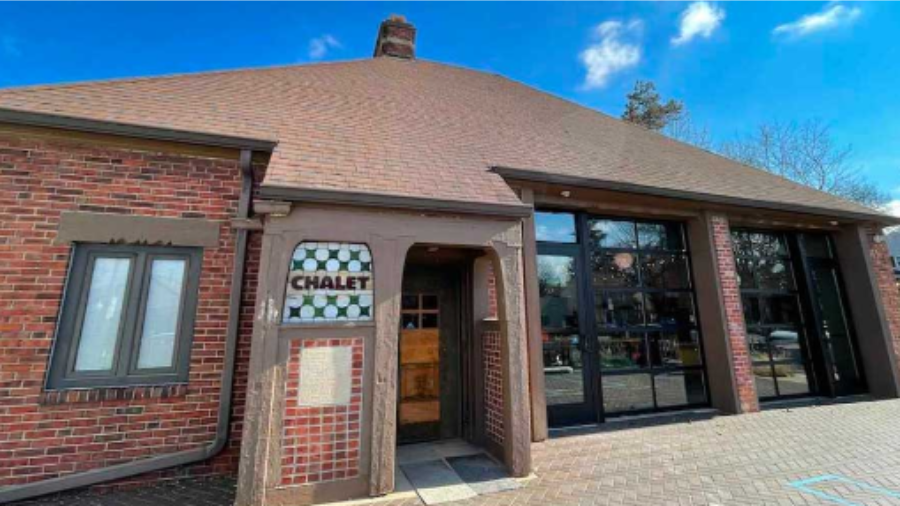 The former fire house now hosts this coffee shop, bar, and restaurant. Chalet serves food and ambiance inspired by the French Alps, with their specialty being raclette, a melted cheese that goes on fries, sandwiches, and other small plates.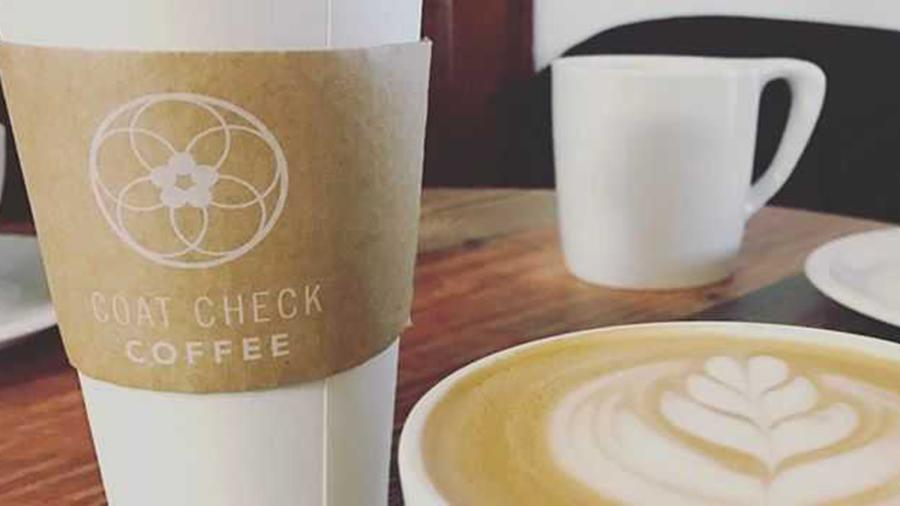 Located in the former coat check room at the historic Athenaeum Theatre on Mass Ave, Coat Check Coffee is quickly becoming a favorite among locals for their fresh pastries (order the croissant) and strong brew.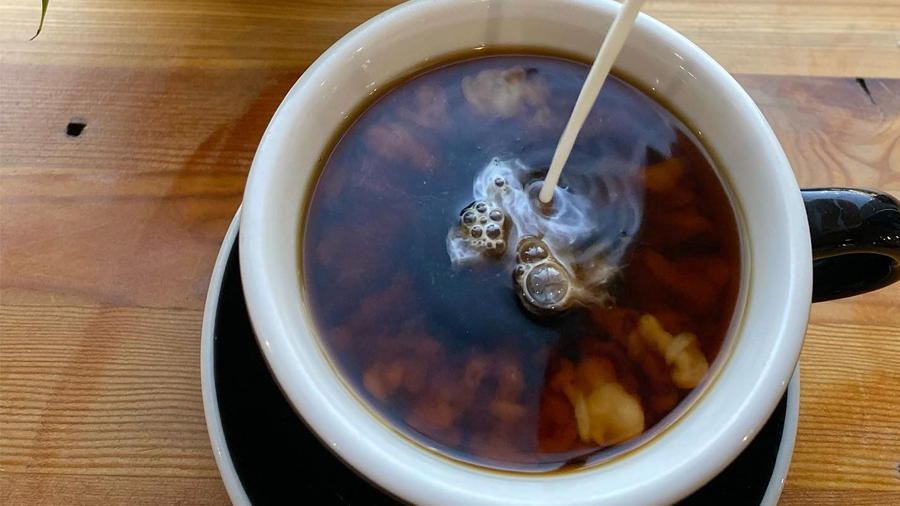 The Coffee Den is located steps from the Indiana Convention Center and Lucas Oil Stadium. Not only does Coffee Den serve flavored iced lattes and espresso, but they also provide savory and sweet food options from other local businesses to pair with your drink of choice.
Fork & Function Cafe on Central
A coffee shop by day, and event space by night. Since 2012, Fork & Function operated as "Artie's On The Go," a meal prep delivery service, and has been in their brick and mortar location since 2017. Their delicious meals are ready to purchase in-store, as well as smoothies, pressed juices, coffee, and kombucha. 
Foundry Provisions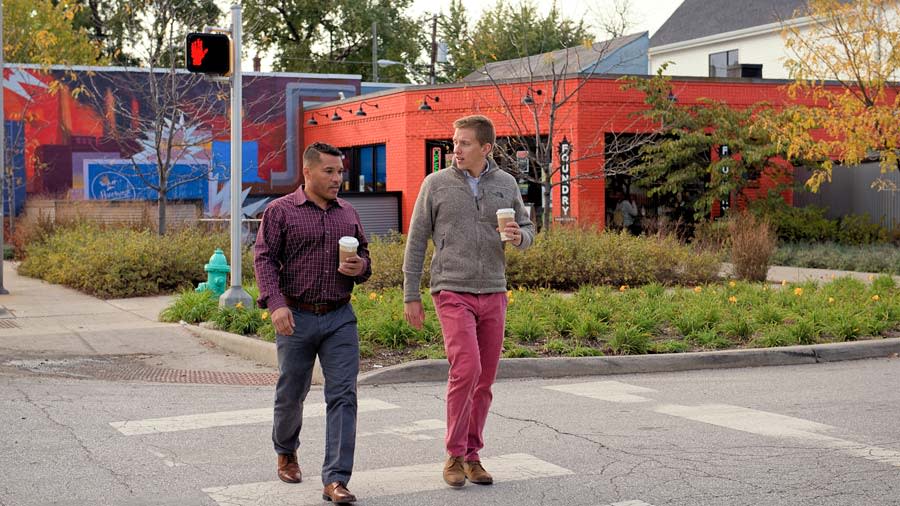 There's more than coffee inside this red and black Old Northside corner coffee shop. Clean, white tables draw attention to the large cups of black coffee or plates of sandwiches and salads. Order off the menu by pulling a vintage soda or Nicey Treat popsicle out of the cooler.
Foundation Coffee Company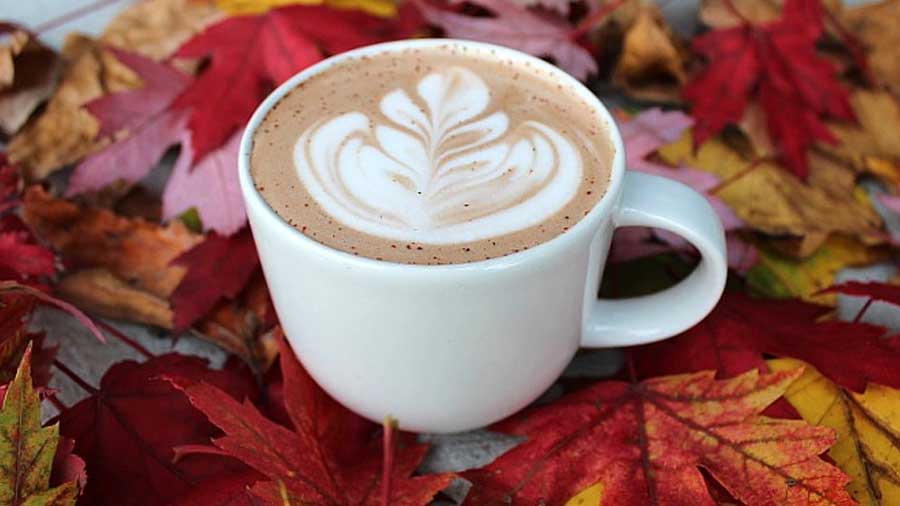 Drop in for the perfect cup of coffee, matcha, chai, kombucha, hot tea or chocolate, or house made lemonade. This neighborhood coffee shop benefits the Patachou Foundation, serving after-school meals to children in need. If you can't stay, order bakery items to enjoy at home: bourbon pecan or cinnamon rolls, brown sugar biscuits and apple butter, pistachio babka, poundcake with saffron lemongrass drizzle.
Georgia Street Grind
If you're strolling through downtown looking for a cozy coffee shop to grab a quick cup of joe to-go, Georgia Street Grind is the place for you. They offer fresh brews purchased only from local roasters with unique single-origin features. Feel free to request your own custom creation to satisfy your diverse palate.
Helm Coffee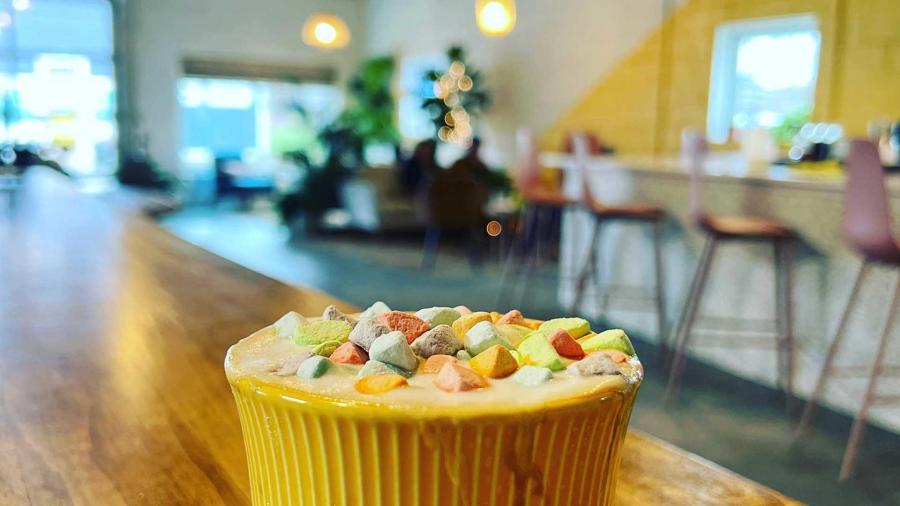 With a passion for constant learning and creating extraordinary experiences with approachable specialty coffee, Helm builds community and fellowship with a perfect cup as the catalyst. Be at the helm of your life.
Hubbard & Cravens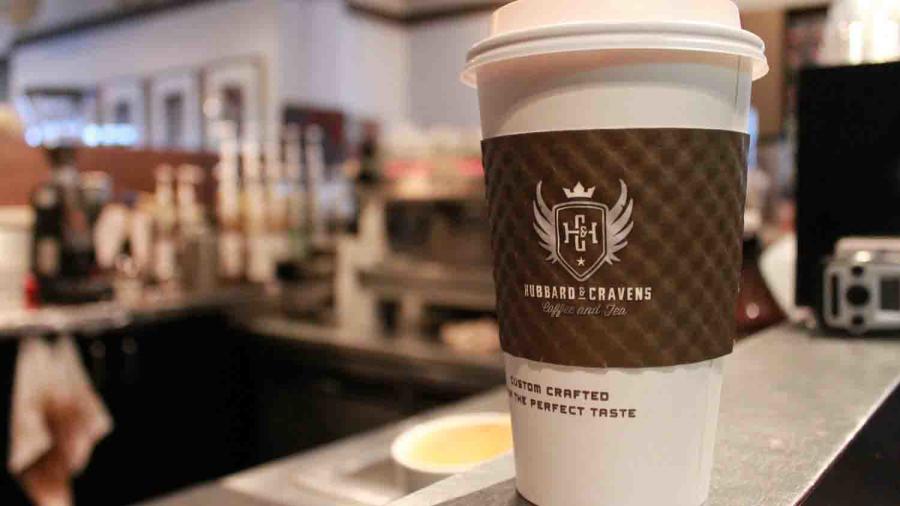 Their coffee can be found in other shops throughout town, but Hubbard & Cravens' own locations showcase their passion for coffee in a variety of well-crafted drinks. Order a french press all to yourself or enjoy it with friends in their cozy Broad Ripple locations.
Kaffeine Coffee Co.
Kaffeine serves 88 grade or better coffees from around the world. Their third wave brewing methods bring out the best in our single origin coffee.
Leviathan Bakehouse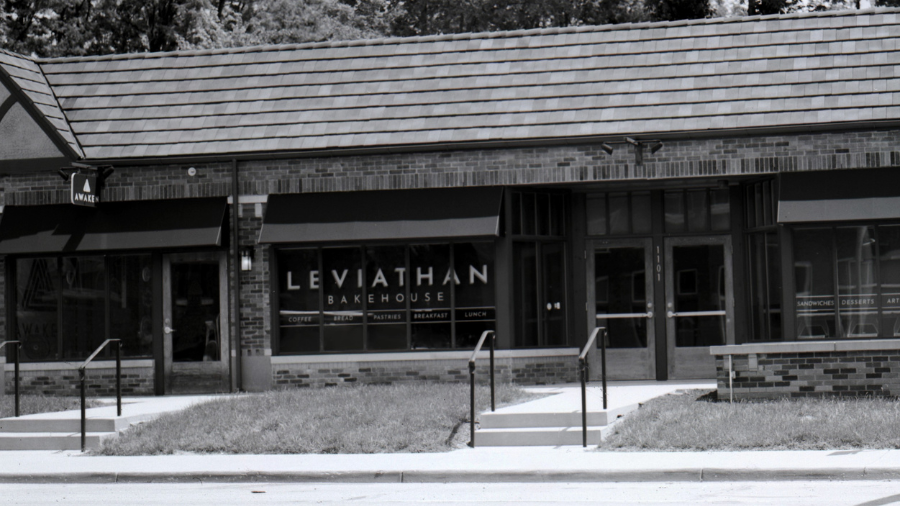 Old-world craftsmanship and a modern point of view collaborates to create quality food and community. Not only do they bake fresh bread (made daily), but they also serve up a variety of sandwiches, pastries, and brews to enjoy. Do you favor traditional recipes, or are you ready to experience contemporary revisions?
Lincoln Lane Coffee
A branch of The Lincoln Center, a community center in the heart of the Bates-Hendricks neighborhood, Lincoln Lane creates a space for all neighbors to gather and improve the community while enjoying amazing coffee and delicious pastries.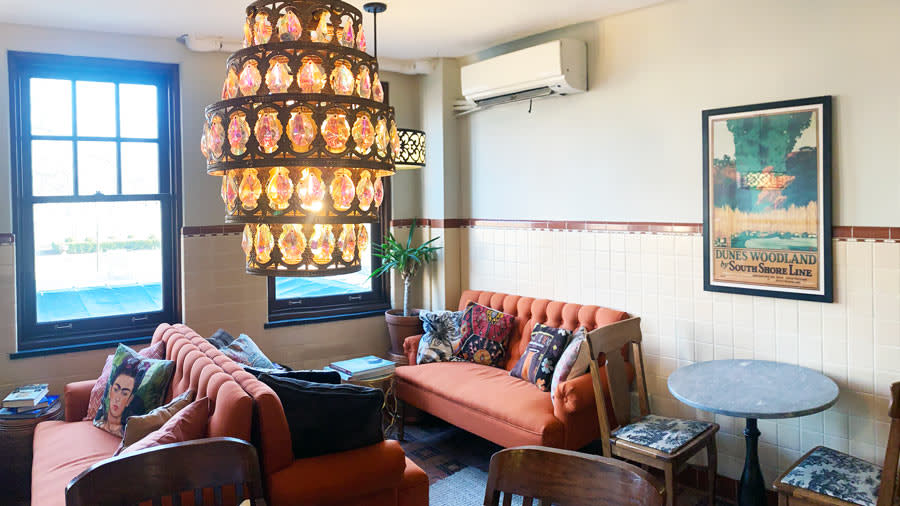 Pair an eclectic living room feel and speciality lattes, and you get Mansion Society. Colorful chandeliers and terra cotta couches are the feature in Mansion Society, where you can enjoy your beverage or treat in the lobby of the Central State Apartments. Smaller bistro tables, expansive picnic tables, and rounded dining tables mean you can cozy up on a couch or get down to business.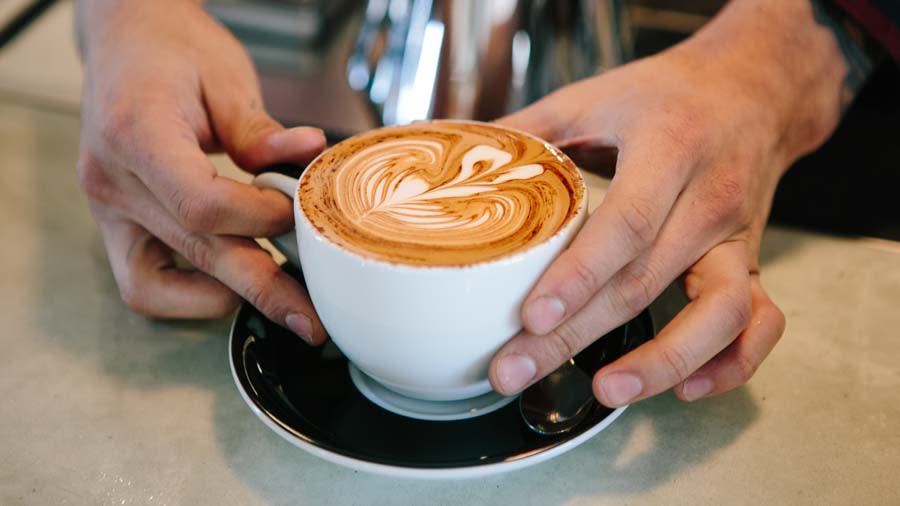 This auto repair shop turned hip bistro is a must-try list for visitors. In addition to a full brunch menu, their barista station is state-of-the-art, complete with drip, Chemex, V60, Toddy cold brew, Kyoto cold brew, and espresso. Try the "Indiana Weather" for a drink layer hot to cold with espresso, chilled coconut milk, and hibiscus syrup. 
Monon Coffee Co.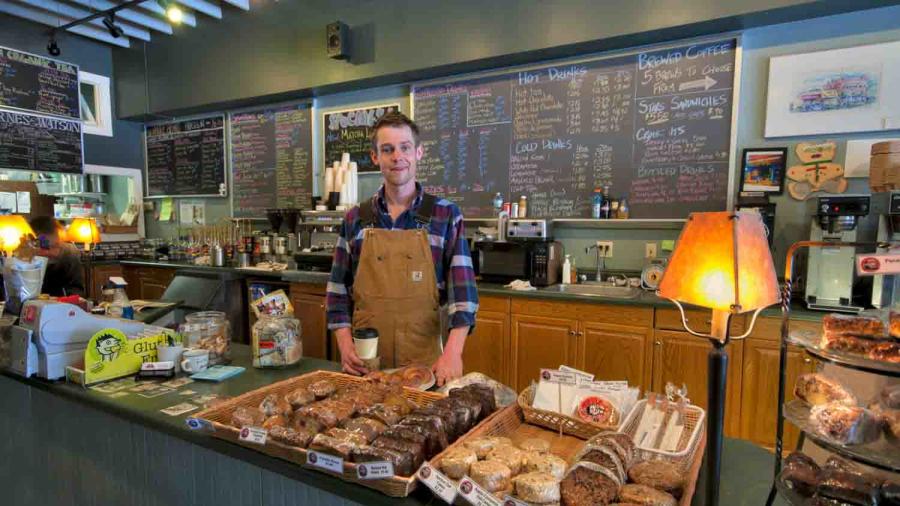 When a coffee drink is called "zombie," you know it's special. White espresso beans are used at this Broad Ripple hot spot so you can sip three times as much caffeine as regular espresso while you get down to business on the comfortable couches. Friendly staff can help you navigate the multiple chalkboard-sized menus of coffee, teas, sandwiches, and pastries.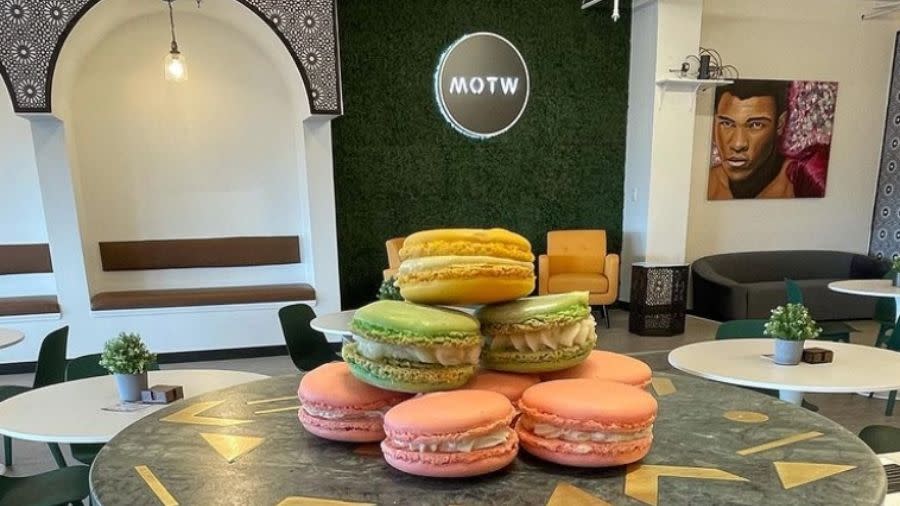 Located in the International Marketplace, MOTW Coffee doubles as a community hub and coffee shop. A spacious dining area with various seating options makes MOTW Coffee the perfect spot for a solo latte or to catch up with friends. And, with unique pastry favorites like baklava, macarons, and Mille Feuille, you can satisfy your sweet tooth when you visit. The best part, MOTW Coffee, a subsidary of locally-mananged Muslims of the World organization, supports numerous charities around the globe. 
Neidhammer Coffee
Dedicated to providing the finest coffees, teas, and food items in a beautifully renovated and restored 1901 building that offers a one-of-a-kind magical setting for weddings and other special events.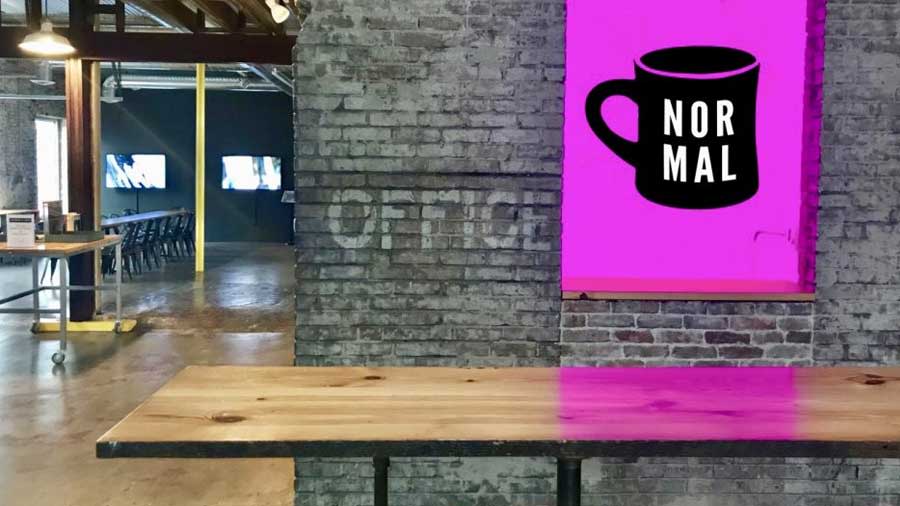 Located inside Garfield Park's Tube Factory artspace, Normal serves coffee, chai, hot chocolate, tea, cocktails, beer, wine, and sweet and savory toasts in a comfortable, relaxed atmosphere that promotes conversation and collaboration.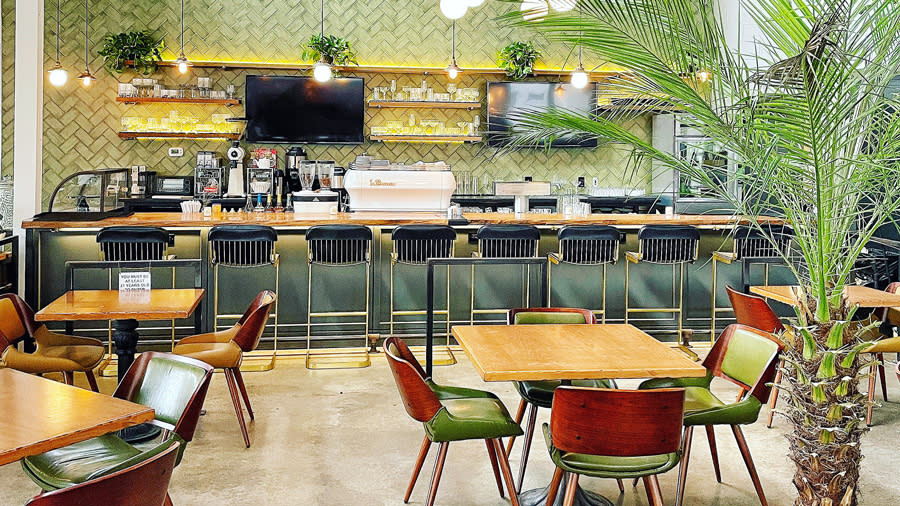 Parlor Public House is a unique coffee and cocktail bar nestled in between the beautiful Lockerbie and Cole noble neighborhood. Parlor is a large, loft style space that lends its self to the perfect mix of work, play, events and everything in between.
Provider
Right off the Monon Trail, walk or bike for your morning brew (or afternoon cocktail!) to Provider, located in the Tinker House Events. 
Perk Up Cafe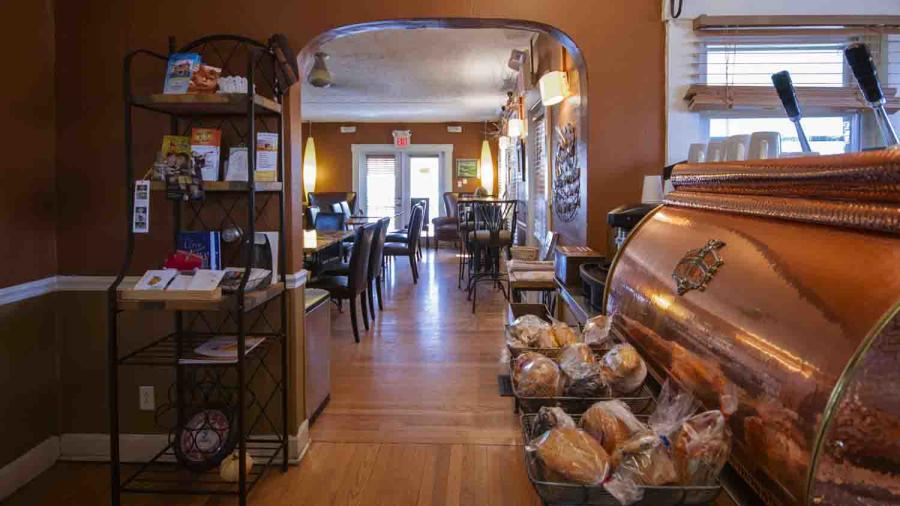 The Raspberry Dirty Hippie, a flavored chai latte, is a favored drink at Perk Up, located right off the Monon Trail. You'll feel as though you are walking into someone's home when you step into this Broad Ripple home turned cafe. Stop by for authentic, house-made Koffeeklatch, exclusively available on Sunday afternoons.
Prufrock Coffee Co.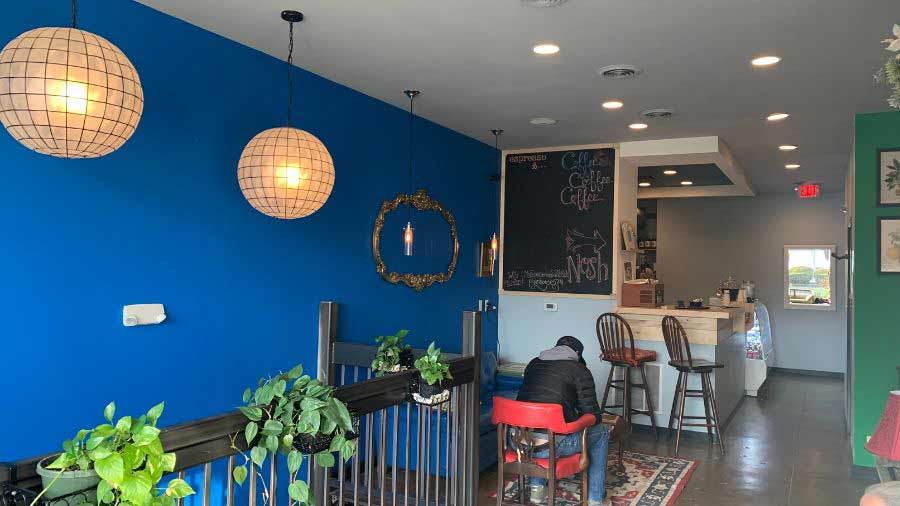 Nestled in to the heart of the Broad Ripple neighborhood, Prufrock Coffee Co. boasts a colorful and cheerful atmosphere while serving up a delicious cup of coffee. With snacks and treats ranging from bagels, granola bars, and clementines to scrumptious pastries and bottled smoothies, Prufrock is a great place to meet up with friends, read or work solo at a table, or quickly stop in for your favorite caffeinated beverage. 
Rabble Coffee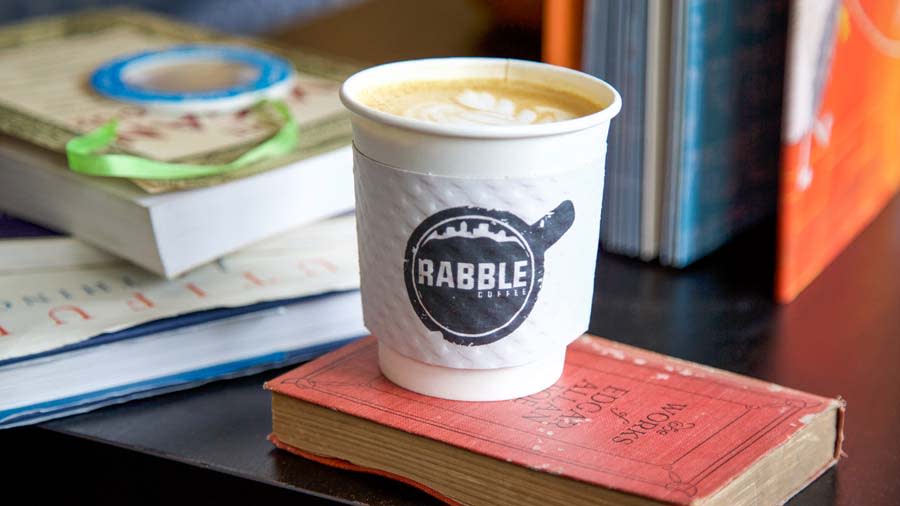 Serving Near East Indianapolis with locally roasted specialty coffee, craft espresso, fresh juices, loose leaf tea, pastries, quiche, and pot pies, with plenty of vegan options.
Fostering a community of those who appreciate the art of coffee, Quills uses the finest ingredients to create unique and savory blends. It's a casual, friendly spot to grab a cup of the best brews.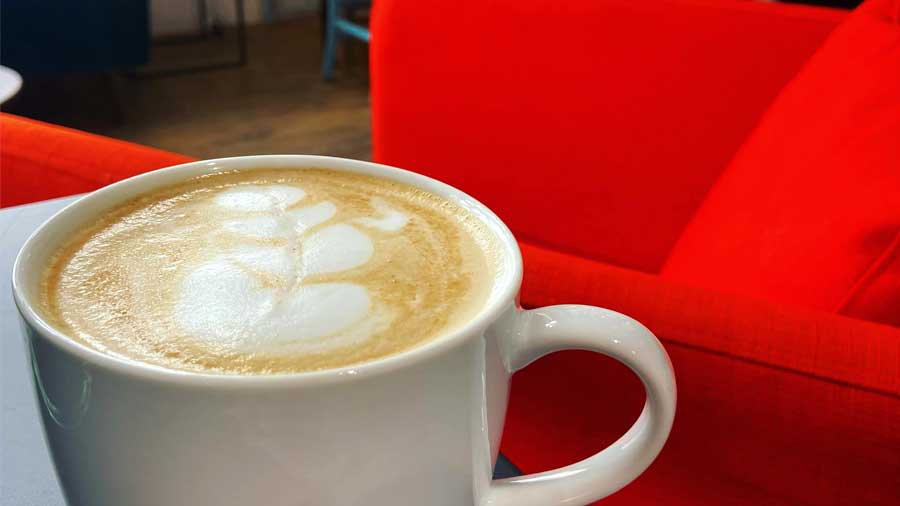 Housed in a bank building from the 1920s (with many original fixtures including the vault) Silver Linings is a cozy space to take a break, visit with friends, get some work done (plenty of outlets available), and enjoy hand-crafted espresso drinks, brewed coffee, tea, and a variety of baked goods. Buy a used book or vinyl record or even some new art for your home. Pups are welcome to come in for a cup.