Martha Hoover
Indy Like a Local
Who is Martha?
Founder of the Patachou Inc. restaurants and recently named one of Fortune's Most Innovative Women in Food and Drink
For an extended interview with Martha, listen to this episode of the THE DRINK CULTURE Podcast:
Q. Why do you think your restaurants have succeeded (and continue to succeed) year after year?
Patachou Inc. restaurants have always been fearlessly ahead of trend, even after 28 years of being in business. We are credited with bringing "farm to table" to Indiana some 20 years before the phrase entered the foodie vernacular. Some 28 years later, we are still committed to serving the highest-quality food we can make with ingredients sourced from our area farmers and producers. Equally as important, we've built relationships with our customers and with our staff, many of whom have been Patachou lifers. It all boils down to quality of product, level of service, and commitment to place.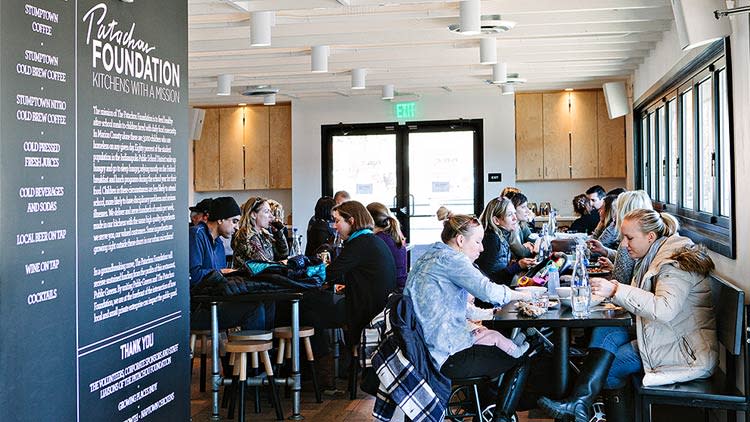 Q. What's your go-to Patachou meal?
From the 'mother brand,' there's nothing I don't love. My most favorite lunch is a half tuna sandwich on whole-wheat toast with extra mayo and a cup of soup. It's just delightful. And any time I can get an omelet with cinnamon toast, I'm there.   
Q. What are some events in Indianapolis that you make a point to attend each year? 
We love attending the Broad Ripple Art Fair, the Indianapolis 500, and Pacers home games. We attended Agrarian's Tour de Coop (bike tour of the city's private chicken coops) for the first time this year and plan to repeat it next year. Crown Hill Cemetery's Halloween-themed walking tours are pretty great, too and, of course, they just come around once a year. 
Q. Do you have a favorite outdoor destination? 
Yes, actually several! We love and regularly use the Monon Trail, especially as it winds through Broad Ripple and the Indianapolis Art Center, 100 Acres at the Indianapolis Museum of Art (IMA at Newfields), and the hiking trails at Eagle Creek Park.
Q. You're a busy person with a lot on your plate. Are there any places in Indy that you find especially relaxing and restorative?
A. Newfields. I always feel better after an afternoon of wandering the exhibit spaces and grounds. One of my daughters was married in the Allee and we celebrated in Alfredo Jaar's Park of the Laments (pictured), so there is a special family connection to the museum, too.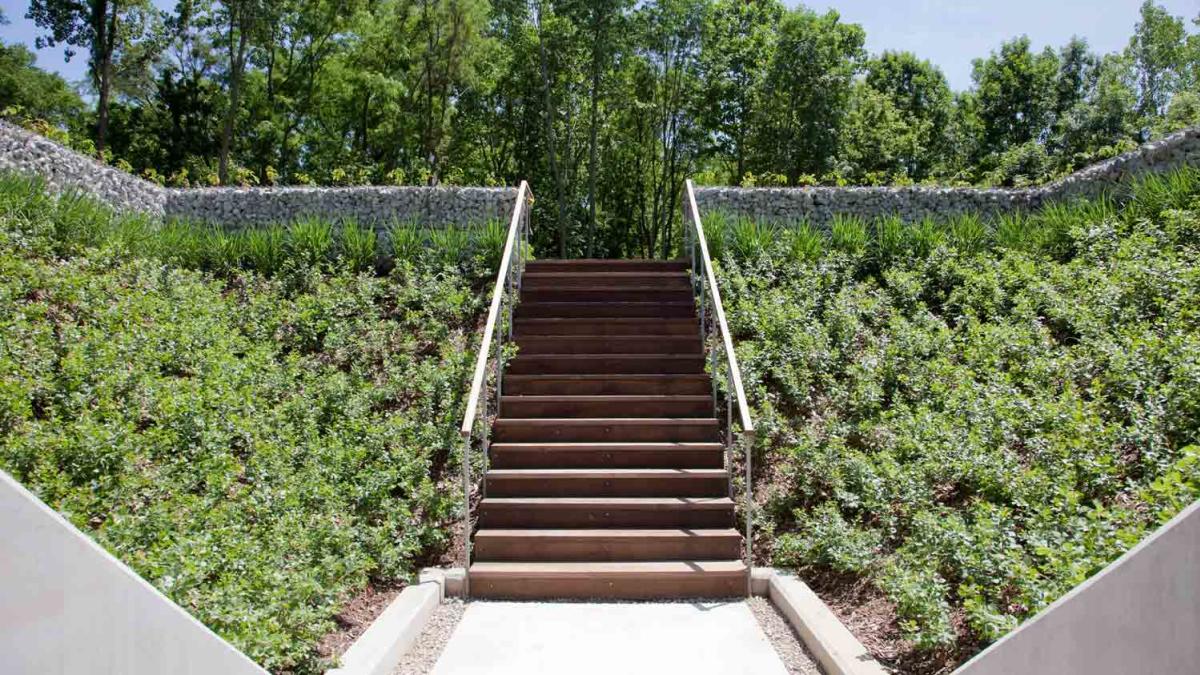 Q. If you're hosting out-of-town guests, especially those who have never been to Indy before, where would you take them to experience the city? 
A. We are former Broad Ripple and Meridian-Kessler residents and still live very close by, so we tend to start there with breakfast at Patachou and dinner at Petite Chou. Beyond meals, we love daytime entertaining and take visitors to the IMA and its 100 Acres Art and Nature Park. If our guests have young ones, we recommend the Children's Museum or the Indianapolis Zoo. And, we often visit Columbus, Indiana, for the many architectural delights, including the Miller House and Garden. 
Q. If you're a shopper, are there any local boutiques you like to browse for yourself or for gifts? 
A. Well, who doesn't love the stretch of 54th Street with Printtext for gift-worthy books and periodicals, Luna Music for rare vinyls, and Surroundings for special items you cannot find elsewhere? 
Q. Do you get a chance to take in Indy's performing arts scene and, if so, do you have a favorite organization you like to support? 
A. We love Dance Kaleidoscope and try to support as often as possible.
Q. What are you having for dinner tonight? 
A. What we call a teeny tini (small martini, vodka with a twist preferably made by Latham), onion soup and fresh fish of the day with too much fresh-baked bread with lots of butter at Petite Chou – for realz.
Get an insider view and experience Indy Like a Local