Indy Like a Local
Alesha McCarty
Who is Alesha?
A self-described "local enthusiast." "Over the last year, I've been focused on passion projects and discovering how I can be more invested in the community. You'll see some articles and photos from me in Broad Ripple Magazine, as well as catch me working at the Broad Ripple Farmers Market."
---
Q. How long have you lived in Indy?
I relocated here in 2011 to be closer to my sister and niece and nephew, and what was once "the big city" instantly felt like home. I spent much of my time in the South Broad Ripple area and have recently relocated to Butler. It has a very quaint, neighborly atmosphere. I know most of my neighbors and we wave to each and chat in the front lawns, while I'm just a quick 10-minute bike ride to a plethora of restaurants, cafes, and museums.
Q. What made you fall in love with the city? 
The never-ending journey perhaps. The city is so alive, there's always something new to explore, and adventure awaits. I love the Midwest culture.
Q. Date Night?
Broad Ripple Brewpub. In the summer, the patio is wonderful. In the winter, I love to cozy up by the fireplace in the nook. I love the historical features of the place, there's just really good food, and it's that perfect level of quiet for intimate conversation.
Q. Girls' Night Out?
Gallery Pastry Bar because pretty cocktails, a fry flight, and the prettiest, tastiest desserts in the city!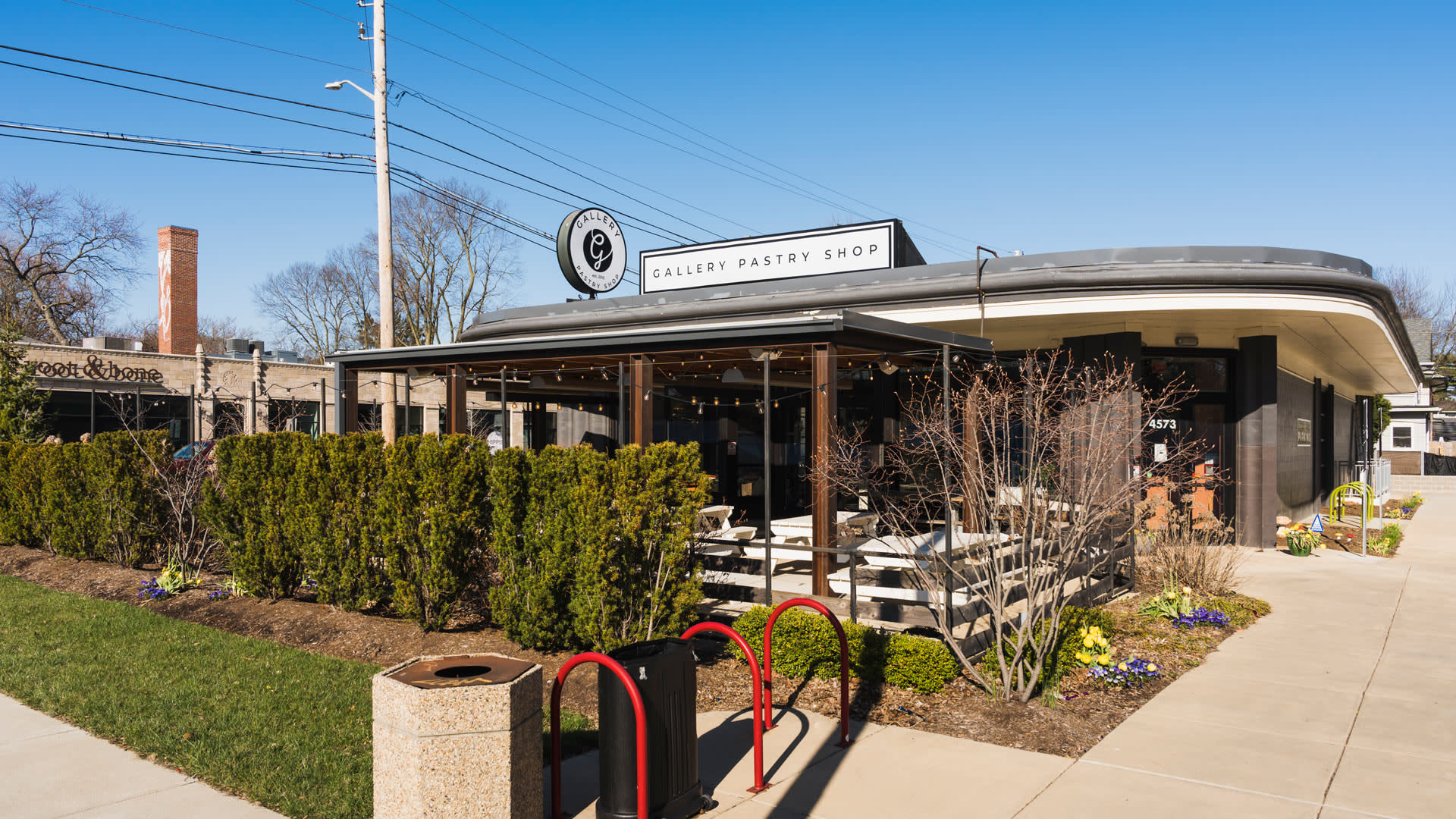 Q. Burgers?
I'll preface this with I'm largely plant-based these days. One Trick Pony has just solid burgers and some great plant-based options. Also, Apocalypse Burger and Turchetti's when I'm feeling a little more... glutinous (but they're damn good).
Q. Pizza?
Napolese Pizzeria. They have gluten-free options and use lots of local farm ingredients.
Q. Beer/wine/liquor/cider?
For beer, Upland College Ave Taphouse. The Prim Sour is my favorite. I've been going there for over a decade prior to it being what it is now. The vibe is still the same, and you can always have a conversation with your neighbor. For wine, Easley Winery, Kauffman 76 Red. There's a wine for everyone here, and it's a great nook tucked away in the heart of downtown.
For liquor, West Fork Whiskey. The Old Hamer is my jam, and the location is everything. I usually sip my Old Hamer in a hot toddy with Teas Me Honeybush Herbal Tea and Eagle Creek Honey. However, for drinks on site these craftsmen make amazing cocktails. And for cider, Ash & Elm. The owners are just wonderful! The sweet and spicy snack nuts are my jam, and the grilled apple cheese sammy goes perfect with my favorite cider, Fleeting Youth.
Q. Coffee?
This one is quite impossible. More often you'll find me at Gold Leaf Savory and Sweet. Walking in feels like home, and the crew always puts a smile on my face. They use Julian Roasters for the espresso products and other local products like Aahaa Chai. The Bee's Knees with Oat or a Dirty Iced Chai are my go-to drinks.
Q. Ice Cream?
Nicey Treat. They have a ton of dairy-free options, and you can get all of them dipped in dark chocolate, which makes my heart happy. I love Key Lime Pie, dipped in dark chocolate, or the Pineapple Basil, which is super refreshing. My puppers love their peanut butter, of course!
Q. French Fries?
Nope, won't go there – I don't want to start a fry war! But some mentionables in the city include Petite Chou (with the aioli!) and Turchetti's frites. I started a hashtag, #frydayindy, to try to narrow down the algorithm. I'd love to see what other people think.
Q. What are some recent discoveries you're excited about?
The farmers markets. So many new markets – Black Circle hosts some great ones on Wednesdays (with free yoga) and Sundays. Free Little Libraries in my neighborhood. First Fridays at Gold Leaf / Loom. Honestly, if you haven't driven down 46th Street yet, please do. This area is really developing and seeing how it's grown over the last decade has been amazing. Start at Arsenal Park and head east toward Keystone. Loom also offers a laundry service, which is much needed for that neighborhood. 
Q. Aside from food-focused businesses, what are some of your other favorites around Indy?
Bookstores; Indy Reads (prior to COVID) was my happy place. I can't wait till they reopen. (Editor's Note: They have! Now in Fountain Square.) Midland Antiques Mall. If you have a day to get lost, do it here. Rebel Vintage is my go-to, one-stop gift shop. Good Earth – I do a lot of bulk, trying to move toward a zero-waste lifestyle and this place has all the things. Holliday Park is a wonderful spot. There's loungers to sit and read, a nature exhibit, and tons of exploring.
Q. Any hidden gems you think deserve more attention?
All of them? Pawn Shop Pub is my go-to for cheap eats. Sushi Bar in Broad Ripple, they're low-key with no social media, and the food is so good and super fresh. Cleo's Bodega on Martin Luther King Jr. Street has some of the best grilled cheese I've ever had. Also Yaso Grill in Fountain Square.  
Q. What do you recommend visitors see or do while here?
It really depends on what speaks to your soul and how much time you have. Eco enthusiasts? Start your day with a coffee from Amberson (comes in a reusable mason jar) and maybe some honeycomb toast, walk it over to The Idle park and have a nice peaceful brunch. Finish the day with a cold beer at a local brewery. Fancy Petite Chou brunch, Newfields, the Eiteljorg, and Bluebeard for dinner. I also recommend for long stays Hotel Broad Ripple, a boutique-style hotel with top accommodations such as fireplaces and an onsite bar, and local goodies in the rooms. The city is full of endless options, and I encourage people to DM me @twainindy – I'd love to give you recommendations.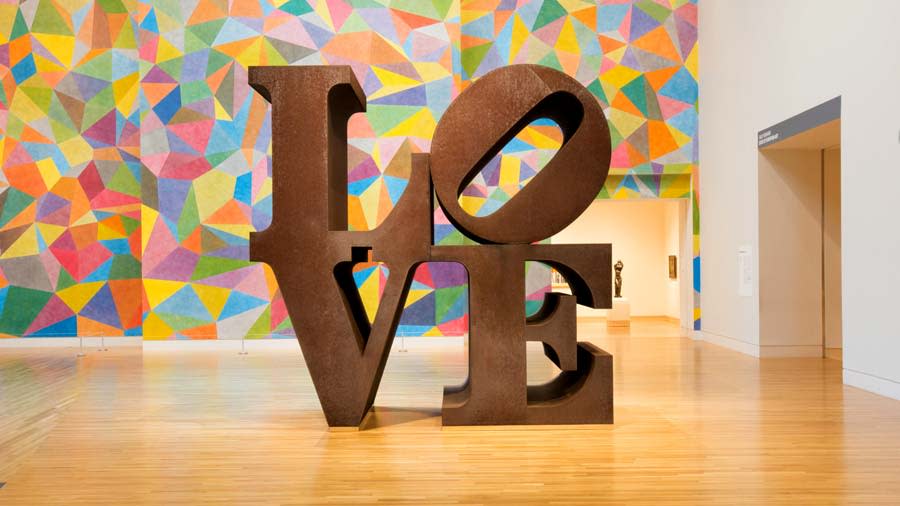 ---