Beth Clary Schwier
Indy Like a Local
Who is Beth?
An artist whose work has been featured on Good Bones and owner of a new gallery in Irvington.
Q: How would you describe your painting style? Where do you find insporation for your work?
Impressionistic, expressionistic, and abstract. I love to use lots of movement and a lot of color, when it's appropriate. I guess my greatest hope is that my work expresses joy. I try to paint ordinary things that we are familiar with, but paint them in a new way or the way I want them to be seen. Flowers are a favorite, but I like to paint in series to explore the subject matter until it comes alive, whether it be boats, dogs, or fire hydrants.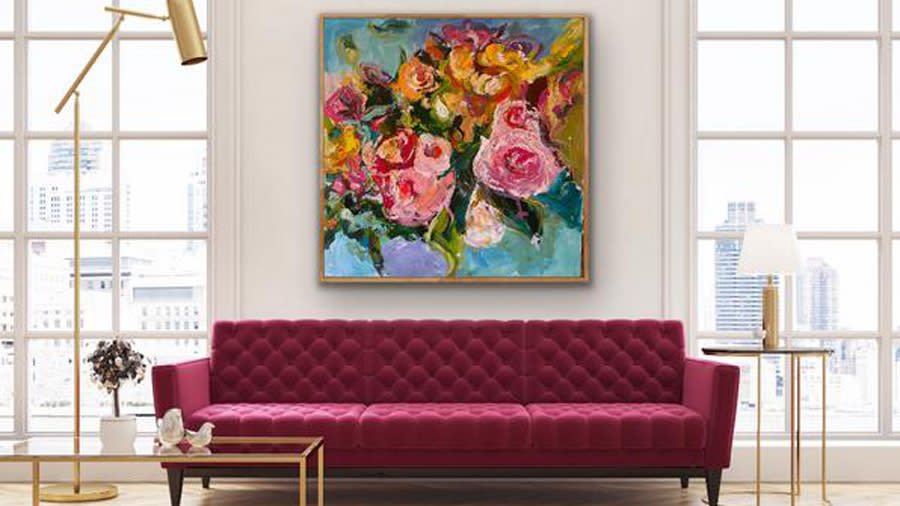 Image courtesy: Beth Clary Schwier
Q: Your website mentions that you performed with the Peru, Indiana, circus for many years - how fun! What was your role? 
Yes. Peru, Indiana, has a rich circus heritage, and a circus was started 61 years ago for the children of Miami County. I was in the circus every summer from the age of 9 to 18. I started in kiddie tumbling and worked my way into aerial ballet, trapeze, and teeterboard. Such a great thing to be a part of as a kid! Now I'm painting the circus, and it brings back so many wonderful memories.
Q: How did you come the capture the attention of Good Bones?
While they were filming season two, the design team discovered me at my studio downtown and asked if I'd be interested in working with them and use my work to stage the houses for the final walkthrough for the potential buyer. Of course, I jumped at the chance. I love working with the production design team and Karen and Mina!
Q: What can you tell us about your gallery opening this fall? What can visitors expect to find there?
I am so excited to be opening my own gallery this fall. I am in a wonderful strip of restaurants and shops. It's called Beth Clary Fine Art Gallery in historic Irvington, just five minutes east of downtown Indy on Washington Street [5636 E. Washington St.] and just five minutes from Two Chicks District Co. in Bates-Hendricks. I will have many new original works for sale. The new space will give me the opportunity to paint on site and do larger works that I've wanted to do. I plan to do hand-painted fabrics, pillows, and glassware. I started making ornaments last year and plan to have a new series this year, as well as a line of Christmas cards.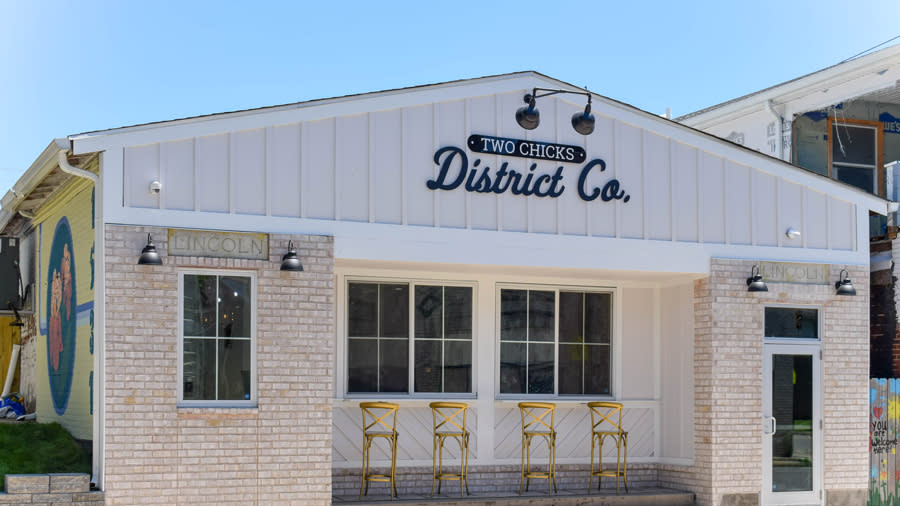 Q: For the work you do for the show, do you come up with those ideas yourself, or do you work with Karen and Mina on painting themes and ideas?
It's a mixture of the two. Many times, Mina and Karen have come to me and asked me to do specific pieces for the show or the design team will send me the a theme or make suggestions for a specific house. I love creating new pieces for the homes. Karen and I worked together on a design challenge and I created a whole series of French provincial paintings just for that home.
The hardest thing I think I had to do was a snake painting for a home in which they found baby snakes! I tried to make him look beautiful, but it was tough. But a viewer in Texas fell in love with it and purchased it. Beauty is in the eye of the beholder!
Q: I understand you're a mother of six! What places in Indy do you enjoy experiencing as a family?
So many things to say here! We are huge Indy sports fans – Indy Eleven soccer, Indianapolis Indians, Pacers, and the Colts. We love visiting Conner Prairie during the day and Symphony on the Prairie at night. One year, we did a staycation and did duckpin bowling in Fountain Square and rented paddleboats at the Canal. Rocket Fizz on the Circle is a favorite and a special treat for everyone. We made a list of all the things we wanted to do in the city and checked them off each day. The Children's Museum, Garfield Park, and the Indianapolis Zoo, too, of course!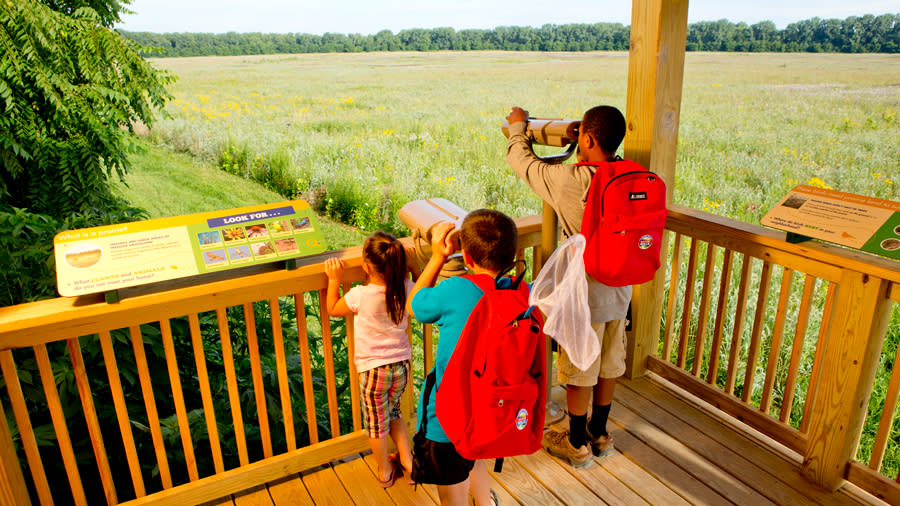 Q: Where in the city do you enjoy seeing art, whether it's indoors or out?
I am a member at Newfields and love showing off this fantastic museum and grounds. I love to go there alone to get inspired before I paint. We have a fabulous collection of classic and modern art. First Friday is a great way to get to many venues around the city in one evening. The Eiteljorg and Indiana State Museum are also full of amazing art and have great curated events.
Q: If you're hosting guests from out of town, where do you like to take them so they can experience the city?
I moved to Indy in 1989 and lived downtown before any of the new developments. So much has changed! So many options! Of course now I have to take friends to Two Chicks District Co. Livery is always a hit with their specialty empanadas and craft margaritas. Cafe Patachou is my go-to for breakfast or brunch. I've been going there for 30 years. I can't forget about Cake Bake Shop, the sparkling jewel of our city, either in Broad Ripple or Carmel. So fun for special occasions or just to make someone feel special. There's usually always a concert or festival going on somewhere in the city to take guests, whether it be at White River [Amphitheater], The Vogue, or late-night jazz at The Chatterbox. The city is a treasure trove of cool places for all ages and interests.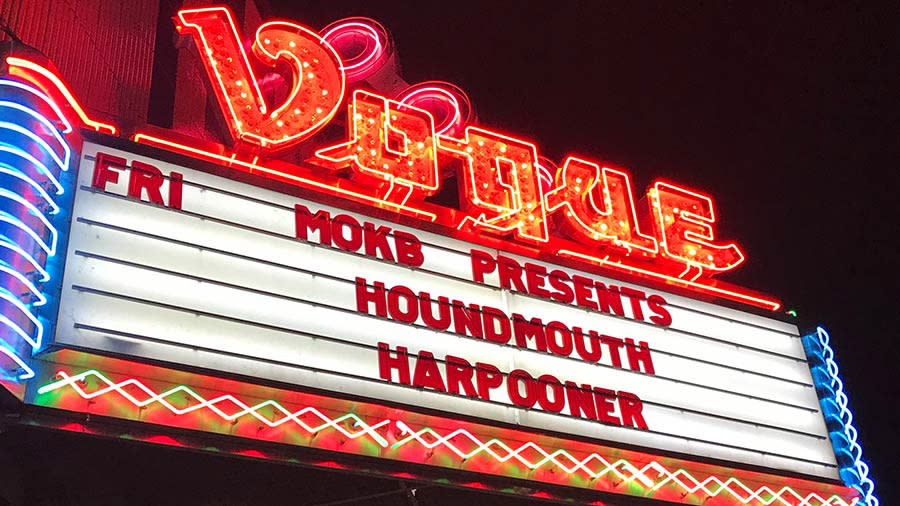 Get an insider view and experience Indy Like a Local