As Seen on TV in Indianapolis
Whether you're looking to try the best thing you've ever eaten, want to compete in a stomach-filling food challenge, or simply want to find the best drive-in or dive in Indy, here's a list of Travel Channel and Food Network shows that have filmed in the city.
Diners, Drive-Ins & Dives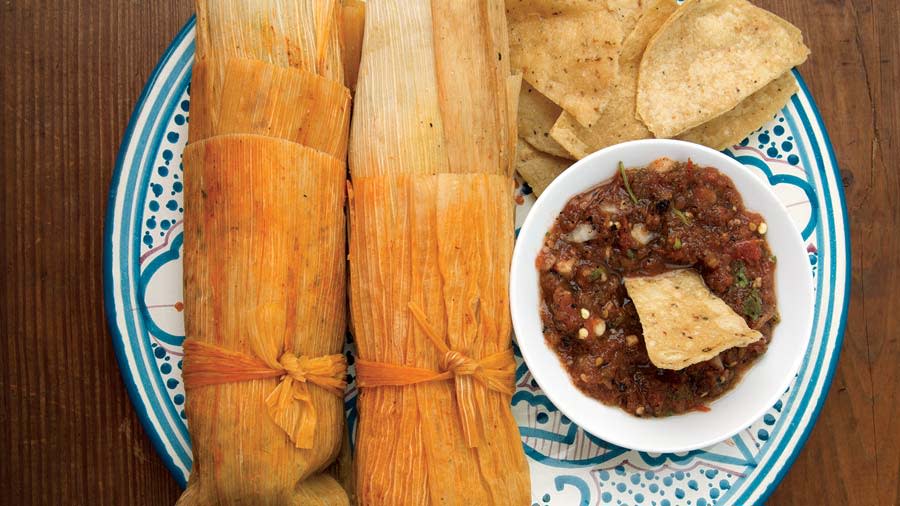 Guy Fieri rolled in to Indianapolis to check out our best Diners, Drive-Ins & Dives. From tasty tamales to Philly cheesesteaks, Guy really got a sneak peek at some of the best hidden gems in Indianapolis.

Steer-In - This 50-year-old diner features tasty sandwiches and classic burgers. Guy fell in love with the made-from-scratch Italian meatball sub covered in mozzarella and asiago cheeses.

Zydeco's - Located southwest of downtown in Mooresville, this Cajun restaurant has quite the New Orleans flair. Guy opted for the homemade jambalaya and blackened catfish.

The Tamale Place - This truly authentic Mexican restaurant had Guy tasting tamales galore. The menu includes options for homemade masa filled with everything from beef to apples.
Man v. Food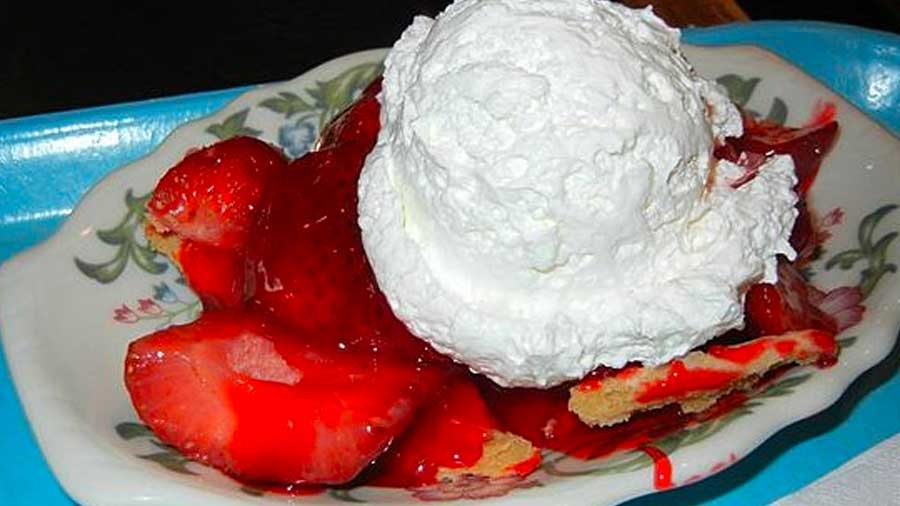 Are you in the mood for a little competitive eating? Channel your inner Joey Chestnut and follow former Man v. Food host Adam Richman and current Man v. Food host Casey Webb by heading to these great Indy spots that offer diners big bites.
Traders Point Creamery - Casey tackled Traders Point Creamery's fried-egg topped, bread crumb-garnished take on mac 'n' cheese.

St. Elmo Steak House - Casey visited the iconic steak house to tackle a 38-ounce prime rib.

Bub's Burgers & Ice Cream - Adam attempted to devour not one, but four large and in charge "Big Uglies." This famed six-pound challenge continues to draw customers to the Carmel hot spot for a chance at foodie fame.

Gray Brothers Cafeteria - Gray Brothers offers colossal comfort food. Adam assisted chefs with whipping up a satisfying strawberry pie (pictured above) and a mouth-watering, homemade meatloaf.
Eat Street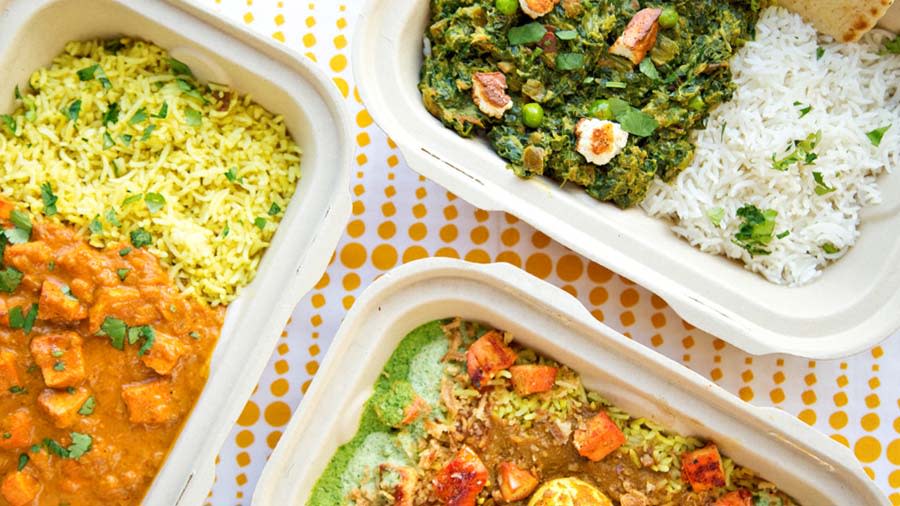 With a focus on great street food, Eat Street stopped in Indianapolis to dine streetside at some of the city's best food trucks.

Some of This Some of That - This mobile catering company has plenty of Cajun flavor, including jambalaya, gumbo and shrimp po boys.

Spice Box - A mouth-watering food truck serving up Indian flavors with a whole lot of freshness, authenticity and friendly service.
Top 5 Restaurants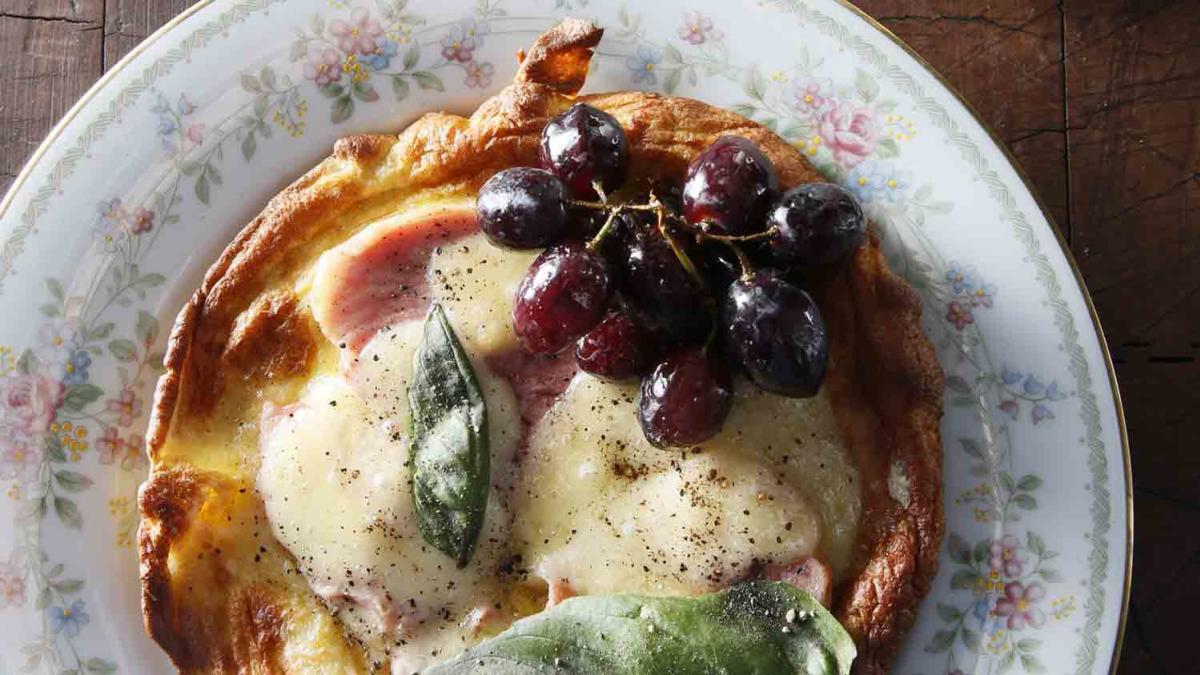 The show features delicious destinations to fit different categories. You can find these Food Network-approved eats in your own neighborhood.

Milktooth - The Fletcher Place diner's BLT Dutch Baby Pancake made the cut for one of America's top five brunch dishes.
The Best Thing I Ever Ate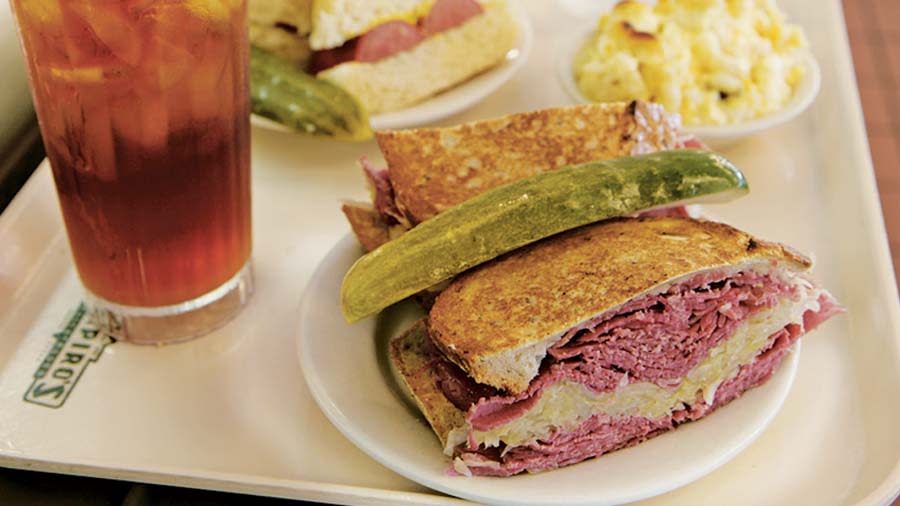 When Food Network's The Best Thing I Ever Ate visits town, you know they're on a mission to highlight some seriously amazing grub.

St. Elmo Steak House - It is not a shock that Ray Lampe featured Indy's most famed restaurant on The Best Thing I Ever Ate. Ray raved about the world's spiciest dish, the St. Elmo shrimp cocktail on the "Hot & Spicy" episode. Do you dare?

Shapiro's Deli & Cafeteria - Marc Summers loves Shapiro's, listing the peppered beef sandwich (pictured above) as his local Indy favorite. Try this dish and more at this classic, tasty deli.
Cheap Eats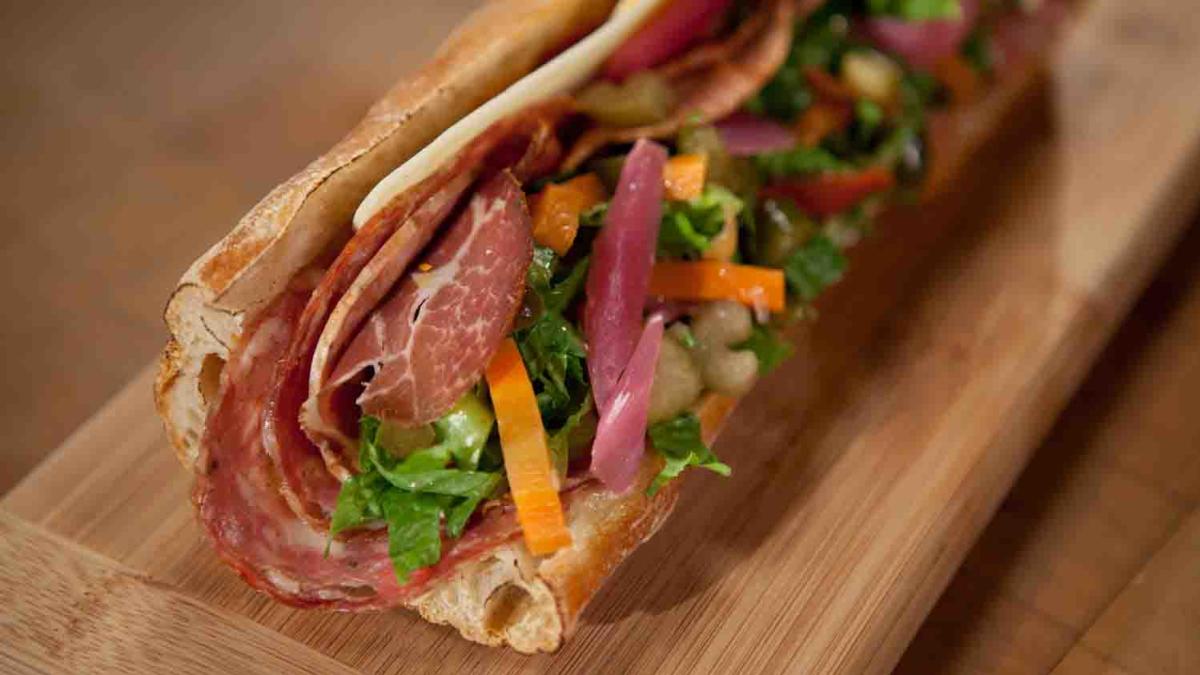 With only $35 in his pocket, Ali Khan, author of the blog "Bang for Your Burger Buck," has 12 hours  to find the best deals for breakfast, lunch, a snack and dinner. Below is where Ali ventured while he dined his way through Indy.
Milktooth - Breakfast, Sugar Pearl Waffles, $10
Goose the Market - Lunch, The Batali, $8.35 
Big Bad BBQ Brawl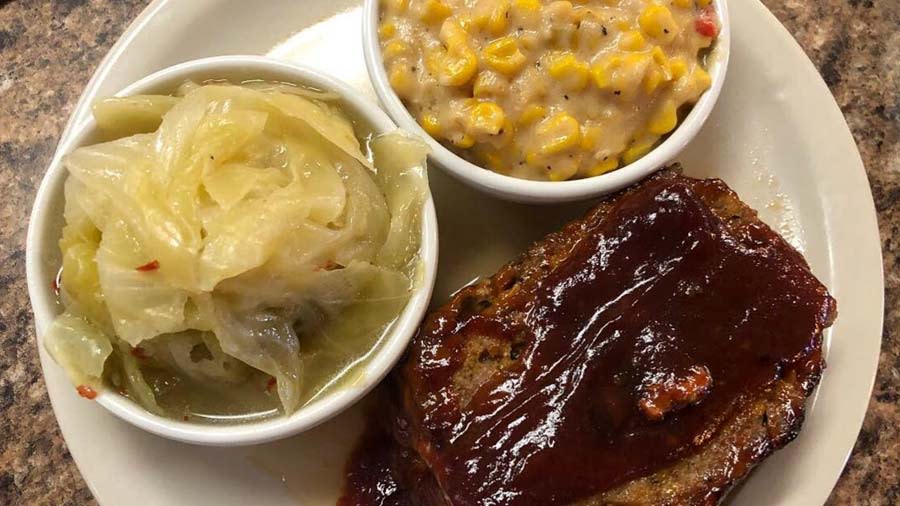 Shannon Ambrosio conquered the BBQ scene in New York; now he's hitting the road with Cooking Channel's Big Bad BBQ Brawl to see if he can measure up against the best pit master in Indianapolis. 
His Place Eatery - Chef James Jones battles Brooklyn Pitmaster Shannon Ambrosio in a smoked meatloaf challenge served TV dinner style! 
Guy's Grocery Games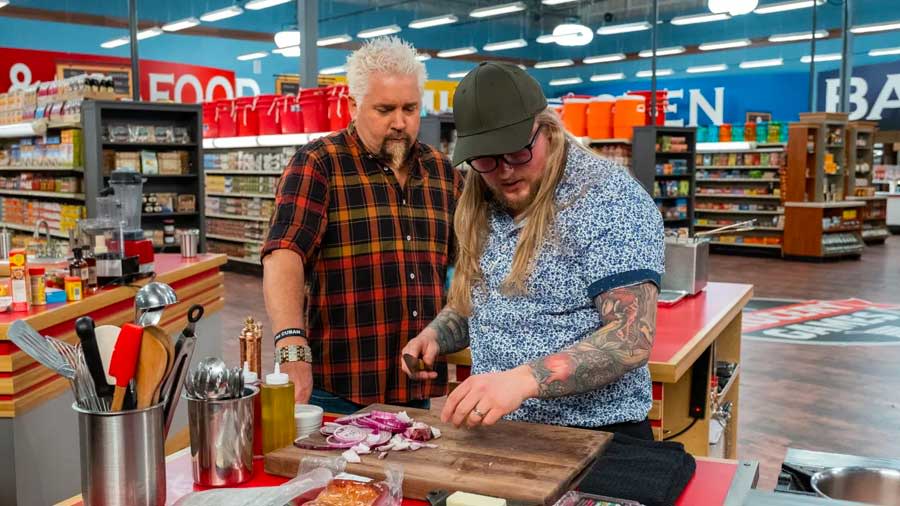 The judges on the Food Network show hosted by Guy Fieri unanimously voted Turchetti's Salumeria the champion of the bacon challenge. The Triple P sandwich boasts 3 kinds of pork, a red onion bacon jam, pepper jack cheese, and mayo served on a bun from local Leviathan Bakehouse. Grab one for yourself for $10 at the Fountain Square shop.