LGBTQ+ Nightlife
Everyone knows that change can be incremental, but the phrase "gay bar" sounds cliché anymore. A subtle shift has been afoot within the LGBTQ scene in Indianapolis for some time. The city's denizens talk about it often: Nightlife establishments, be they storied or new on the scenes, have seen their respective clienteles grow to be inclusive of not just gay, lesbian, bisexual, and transgender locals and visitors recently. Next to everyone - LGBTQ to straight and allied - lands in such hotspots these days. But to call this mix a "melting pot" misses the point. It's more apt to say that preconceived or close-minded notions have simply melted away. Consider these nighttime options when next out on the town in Indiana's capital and largest city.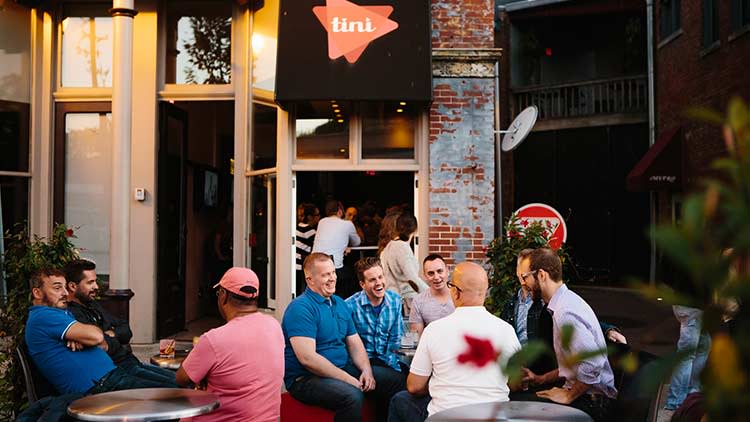 Perhaps no bar in Indy shows off its integrated LGBTQ-centric culture better than Tini, a sliver of a sleek martini bar on the city's bustling Mass Ave. Handsome, strapping bartenders strut back and forth under a half-dozen TVs on both sides of a bar featuring music videos both classic and current. Theme nights often mean girl groups, boy bands, or classic rock/hair bands will rule the night. Well-heeled patrons always come out ready to play here. The drinks are strong and smart; bar manager Curtis McGaha knows how to craft a cocktail and certainly gets in the thick of it all himself.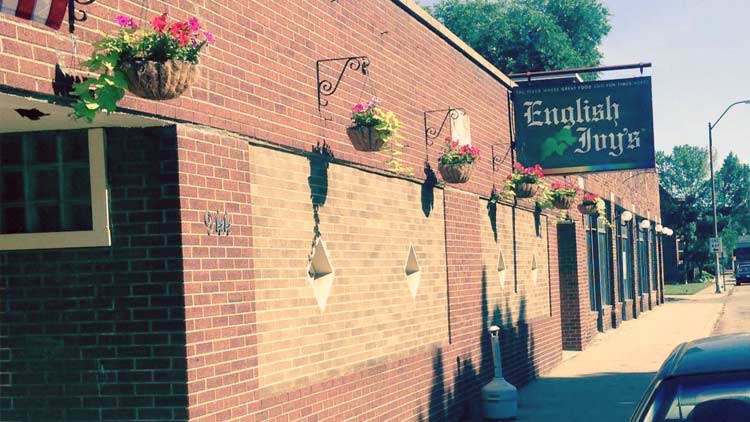 This spot, known simply as "Ivy's" to locals, harbors a vintage feel in the St. Joseph neighborhood downtown. Classic dinner plates and drinks arrive with no frills, and you can command the jukebox to play your jams from your mobile phone. It's a welcoming place of convenience, with a late-night menu featuring delicious pizzas. (Trust, it's not just the drinks talking at that point.)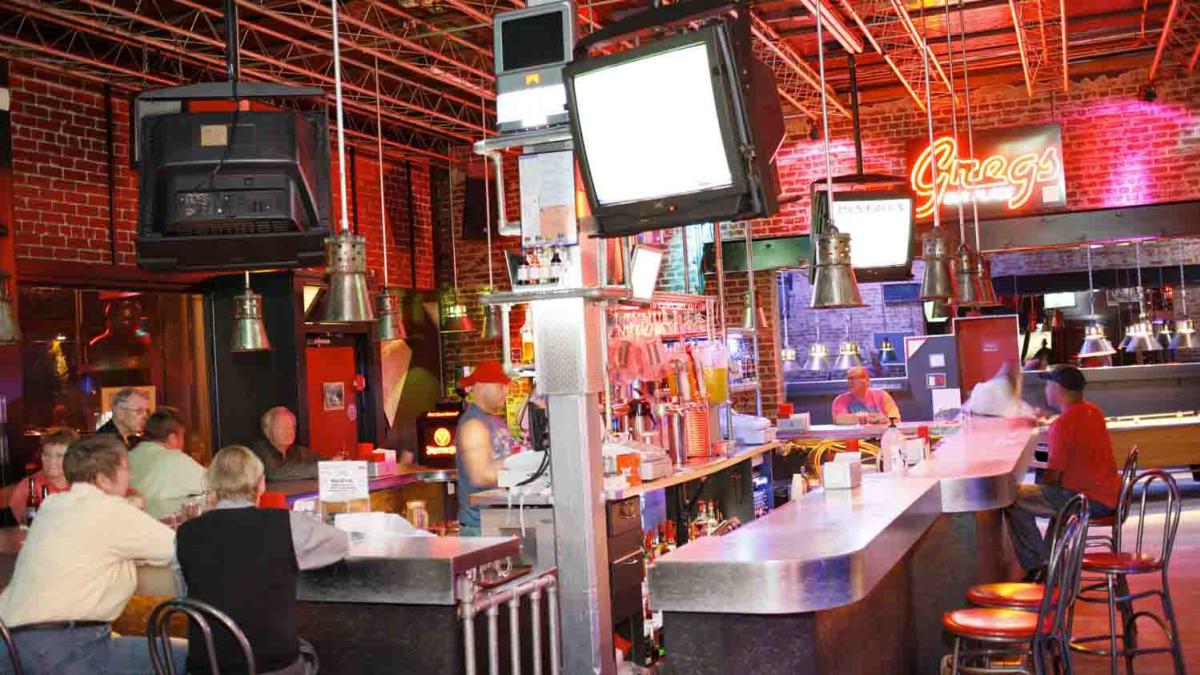 A veritable institution in the Herron-Morton Place and Old Northside communities, Greg's (nee Our Place) boasts a fun, frolicking crowd ready to dance or belly up to the bar for the long haul. The clientele is faithful and friendly. Saturday nights feature country line-dancing for all comers, spearheaded by DJ Joe Miller. The owners and managers of Greg's are leaders in Indy's LGBTQ community, helping raise tens of thousands of dollars annually to assist Hoosiers living with HIV/AIDS. Fundraising breeds celebration, and there's every reason to darken this door, as the party ramps up after midnight.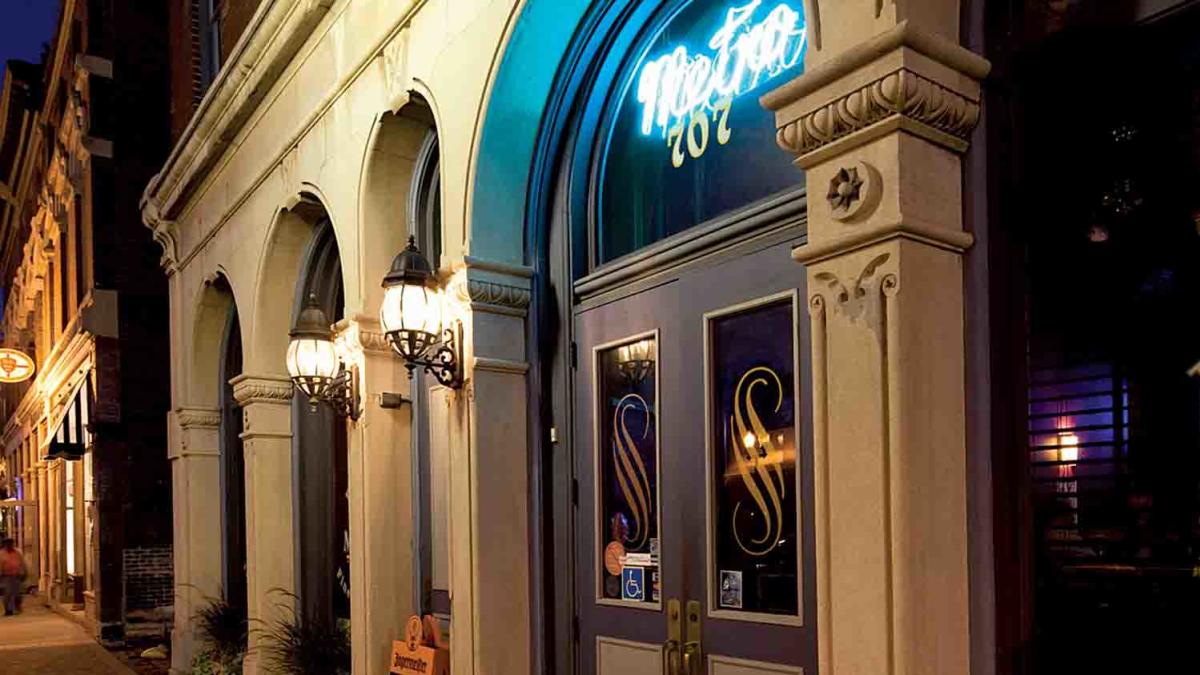 Arguably Indy's go-to karaoke spot as steady entertainment goes, Metro lets revelers display their skills (or lack thereof; read: scareoke) on Tuesday and Thursday nights. The songs hail from the past six weeks to the past six decades, and all who show up have smiles splashed on their faces. Some Saturday nights upstairs see pool tables pulled back and dance parties, with some of the city's most deft DJs on the turntables. Metro, on Mass Ave next Tini and Forty Five Degrees, is a restaurant in part as well, boasting a fabulous back patio. In truth, it's the cheap, reliably potent drinks that keep everyone coming back for more.
Zonie's Closet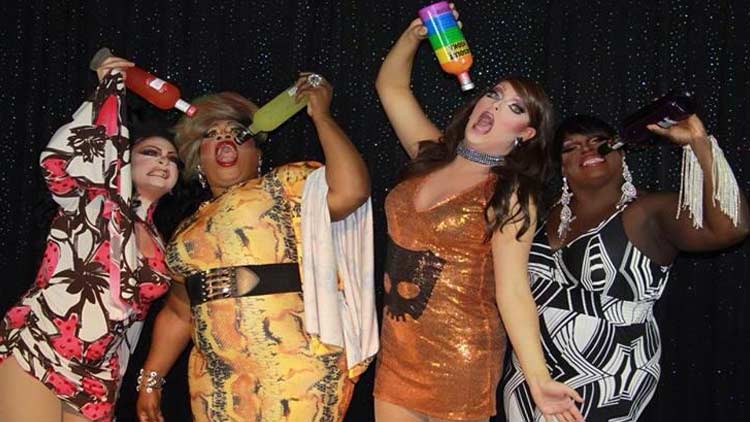 A trusty drag scene and a dive-y, laidback vibe keep residents and visitors alike coming through this eastside haven of good times and checked-at-the-door egos. The owners of Zonie's have no pretenses and deliver on a special brand of low-key Hoosier hospitality for any and all. Drag-queen stars Angela Stone and Alana Steele continue to rule here, as they have for years, and you can find versatile performer Pat Yo Weave both on stage and behind the bar depending on the night. Come for the drag and drink specials. Stay for the people-watching.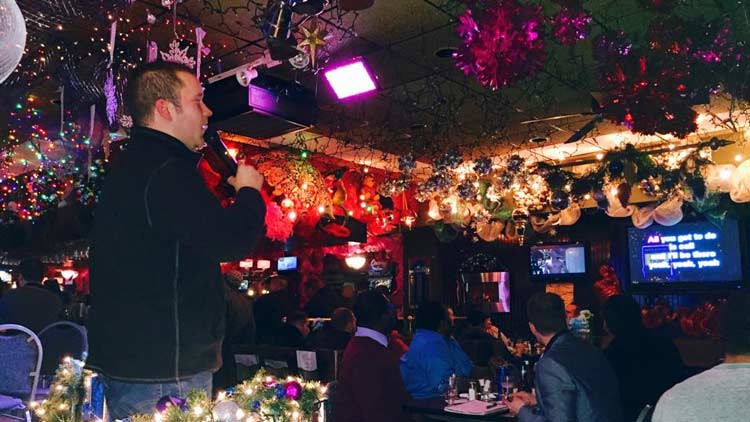 Karaoke and drag reign here, depending on the night and especially on weekends, with special themed evenings featuring stars from RuPaul's Drag Race and more LGBTQ entertainment. Olly's delivers as both the go-to spot for late-night eats (after carousing at other hotspots) and morning-after brunch with your pal, fellow traveler, or special someone.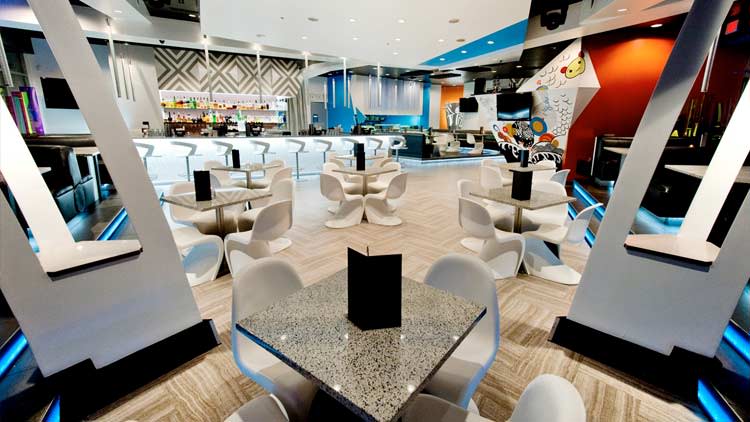 This ultra lounge, anchoring the vibrant intersection of Mass and College avenues, designs half-price mojitos and sushi on Sundays. It's not overtly "gay!" - but it's a great epicenter of the LGBTQ community where people go to see and be seen, with special events including fashion runway shows, film-festival premiere parties, fundraising spectaculars, and more attractions - even annual Dolly Parton birthday parties.

By Jonathan Scott
Digital and Social Media Manager at Eli Lilly and Company
@jonscott81