Sports Tour
The Racing & Sports Capital of the World
Indy is an auto enthusiasts' dream city. And even more, a sports mecca, where the thrill of competition takes place on hallowed ovals, hardwood, and turf.
Auto Sports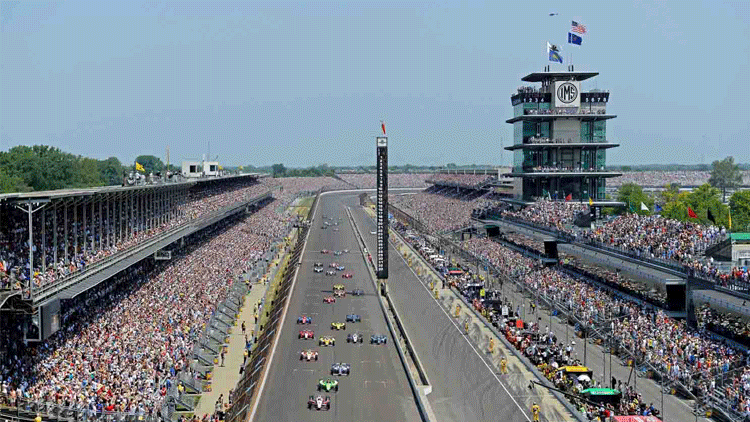 Indianapolis Motor Speedway — it is rightfully proclaimed the Racing Capital of the World, where visitors every day experience the thrill and history of auto racing.
IMS Museum — a must stop is the Museum to see the storied histories of drivers, machines, triumphs and tragedies. The gift shop is stocked with IMS and Indy 500 merchandise.
Track Tours — a variety of track tours are available on days when the track is not in action (call ahead to confirm schedules.) Hop a shuttle bus for a narrated Track Laps drive around the 2.5 mile banked oval. Or take it up a notch with the Kiss the Bricks tour with the shuttle stopping on the famous yard of bricks where drivers (and you) kiss the bricks in celebration of victory. For true racing fans, the VIP Grounds Tour will get you behind the scenes at locations like the Pagoda, garages, and media center.
Rides and Drives — what's it like to race around the track? Find out with Indy Racing Experience and their various on-track racing experiences. Strap into a two-seater Indy Car and take a professionally driven Victory Lap (60 mph) or go full throttle with the 180 mph two-seater ride. You can even opt to drive the car yourself with the Indy Ultimate Racing Experience.
Indianapolis 500 — the most famous race in the world will celebrate its 101st running in 2017. Contested each May over Memorial Day weekend the "greatest spectacle in racing" is the capper to the multiple citywide celebrations, concerts, parades and events taking place the entire month of May. Don't miss the Indy Grand Prix race featuring the IndyCar drivers on the track's road course, a few weeks prior to the 500.
Brickyard 400 — one of the prestige events on the NASCAR tour, the Brickyard is held in July and features "the good ole boys" driving fast and furious.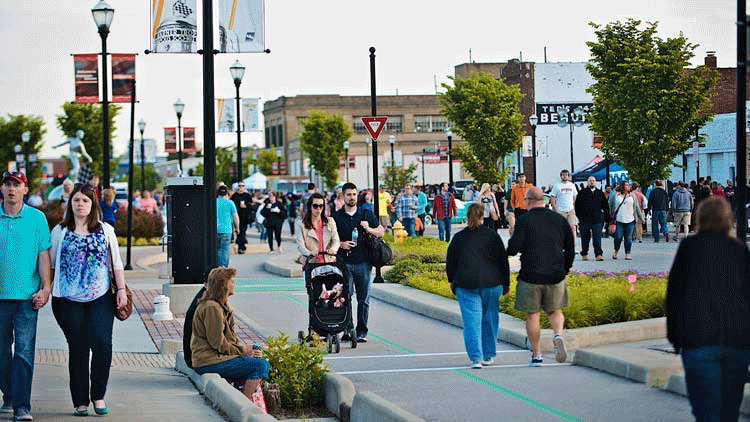 Main Street, Speedway Indiana — less than one mile from the Indianapolis Motor Speedway is visitor-popular Main Street, a district that is rapidly developing exciting, new venues.
Dallara IndyCar Factory — the USA headquarters for Italy's Dallara Automobili showcases the technology, science and engineering used in manufacturing IndyCars. In addition to learning about fast machines, sit in a car for a simulated drive or hop into a street-legal 2-seater car for a trip around their facility.
Speedway Indoor Karting — find out what it's like to race on a 2-level road course in a sporty kart, or find your speed on the oval course. Newly opened by former Indy 500 driver and team owner, Sarah Fisher, SIK also offers a full service restaurant for groups and individual dining.
Foyt Wine Vault — Legendary Indy 500 racer, AJ Foyt, is a wine lover, grower and now offers his outstanding wines at the Wine Vault. Open late afternoons or for private, pre-scheduled events, sample his wines amidst memorabilia and stories of AJ's remarkable career.
Daredevil Brewing — sample Indy's craft beer scene at Daredevil Brewing, where the brewing arts are joined by tastings and tours. Satisfy your hunger pangs with meat and cheese boards, artisan sandwiches and soups.
Big Woods Speedway — check out the Indy Motor Speedway-inspired oval bar, and the lodge-like setting, while trying their famous pulled pork BBQ sandwich topped with the Bag O Donuts for dessert.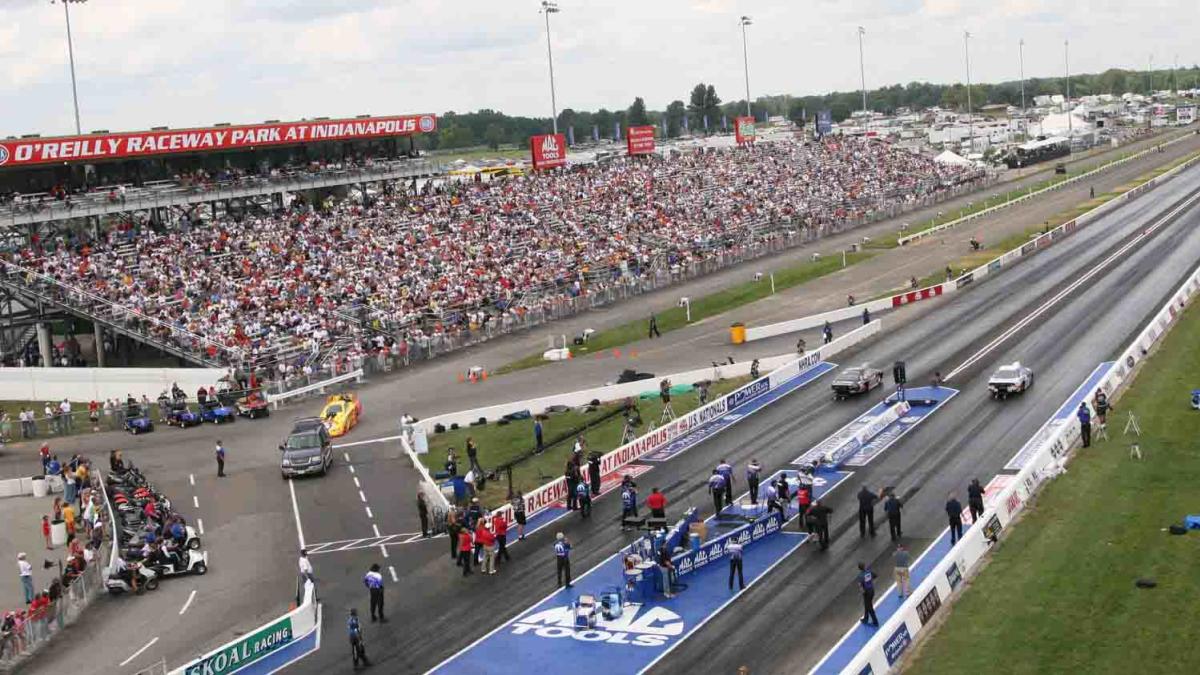 Lucas Oil Raceway — hosting more than 100 days of racing on a quarter-mile drag strip, .686-mile paved oval and 2.5-mile road course. Their most famous of all is the annual NHRA U.S. Nationals, the most prestigious drag racing the world. Lucas Oil Raceway is located minutes west of the motor speedway.
Hardwood, Turf, and Other Sports Mania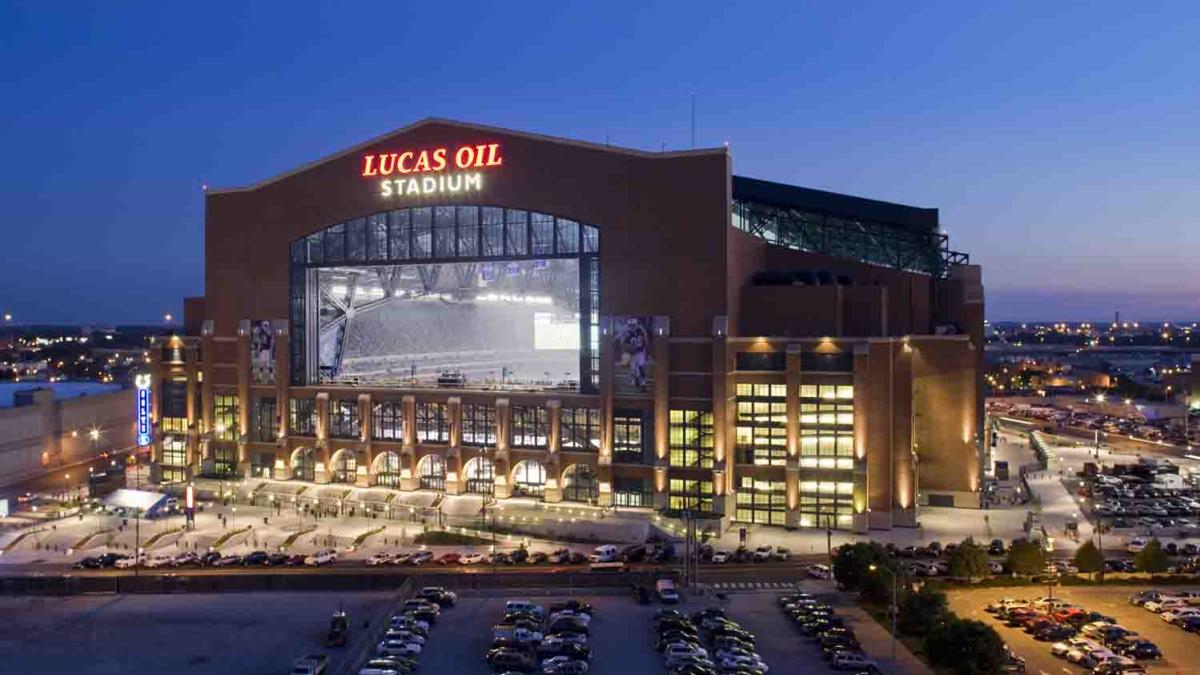 Lucas Oil Stadium - Indianapolis Colts — tour one of America's premier sports palaces. Home of the Indianapolis Colts, NCAA Final Fours, and Super Bowl XLVI. Visit the Colts gift shop for souvenirs.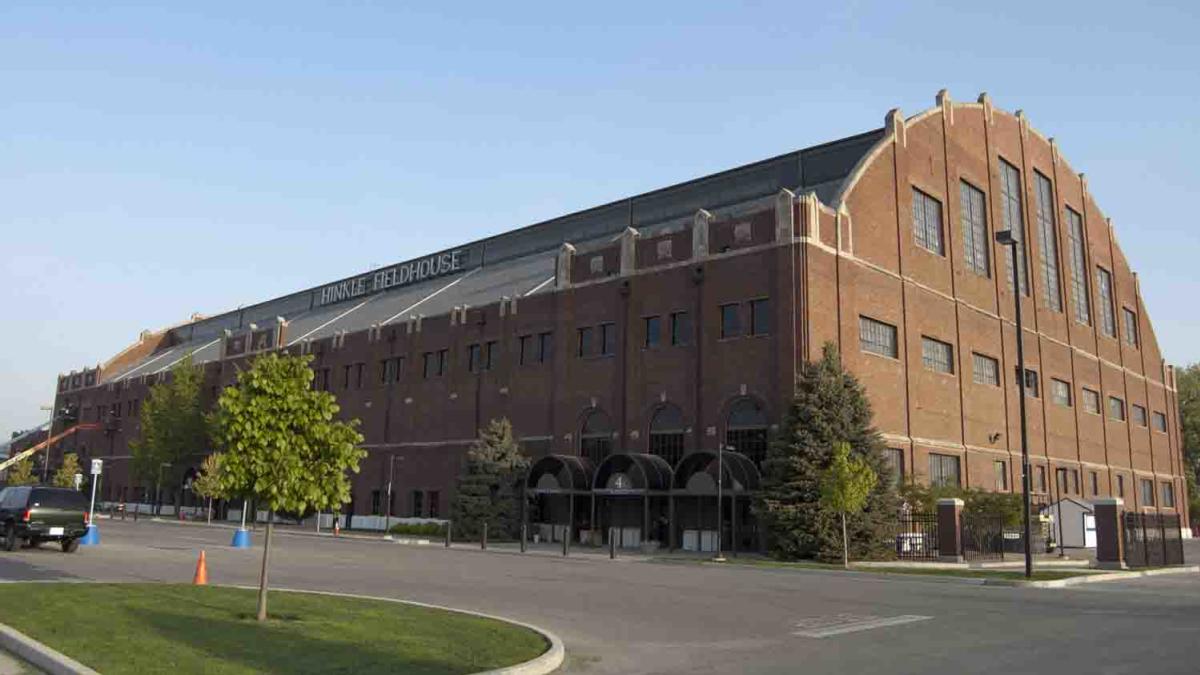 Hinkle Fieldhouse — a U.S. National Historic Landmark, it was a location for one of the greatest sports movies ever made, Hoosiers, and is home to NCAA Final Four Cinderella team, the Butler University Bulldogs.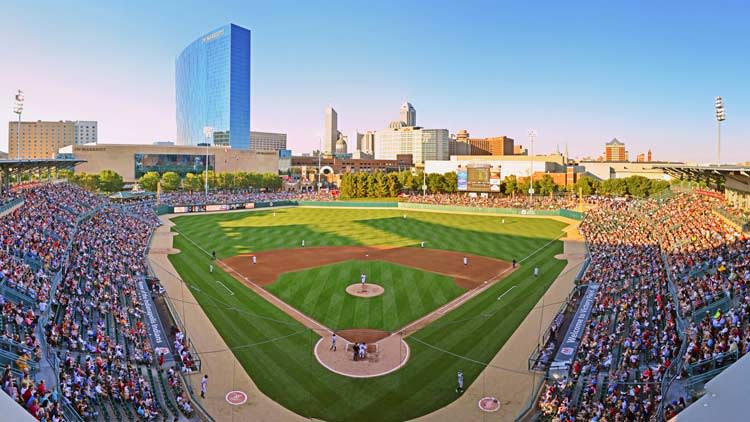 Victory Field - Indianapolis Indians — AAA baseball's Indianapolis Indians play here overlooking a spectacular view of downtown Indy. It is one of the nation's top ballparks according to Baseball America and Sports Illustrated. Get to a game April-August.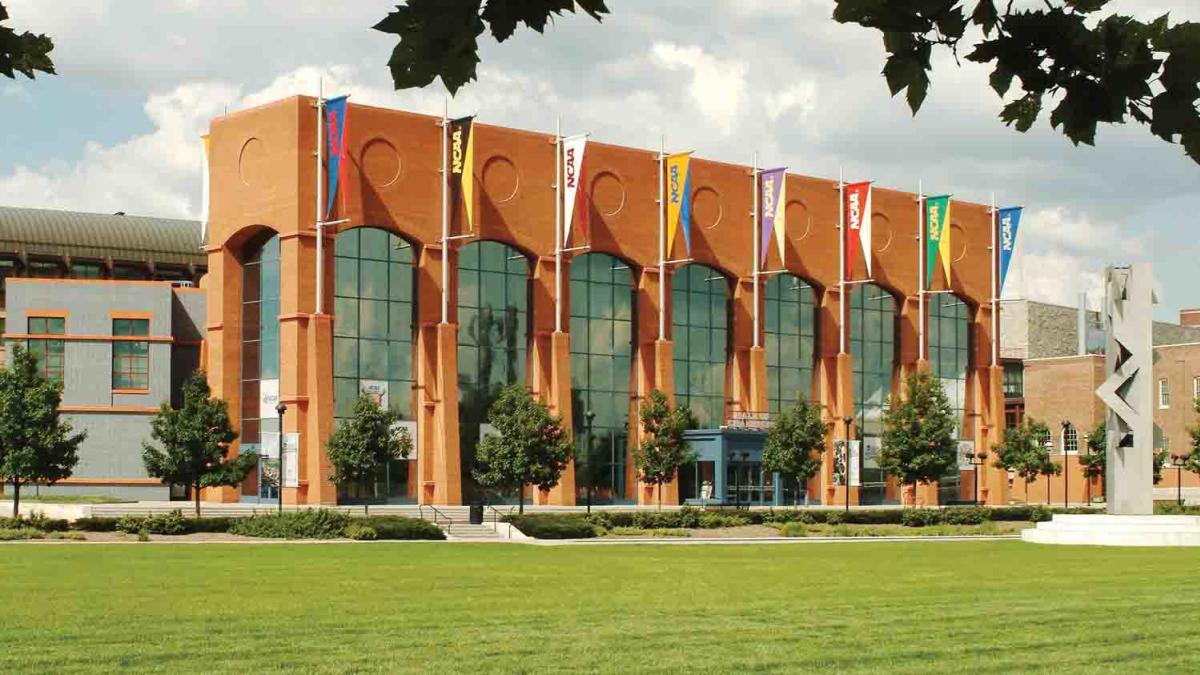 NCAA Hall of Champions — no Indy sports tour is complete without a visit to the Hall of Champions, showcasing student-athletes who contest 24 collegiate-level sports. Interactive displays and activities include a 1930s retro basketball gymnasium.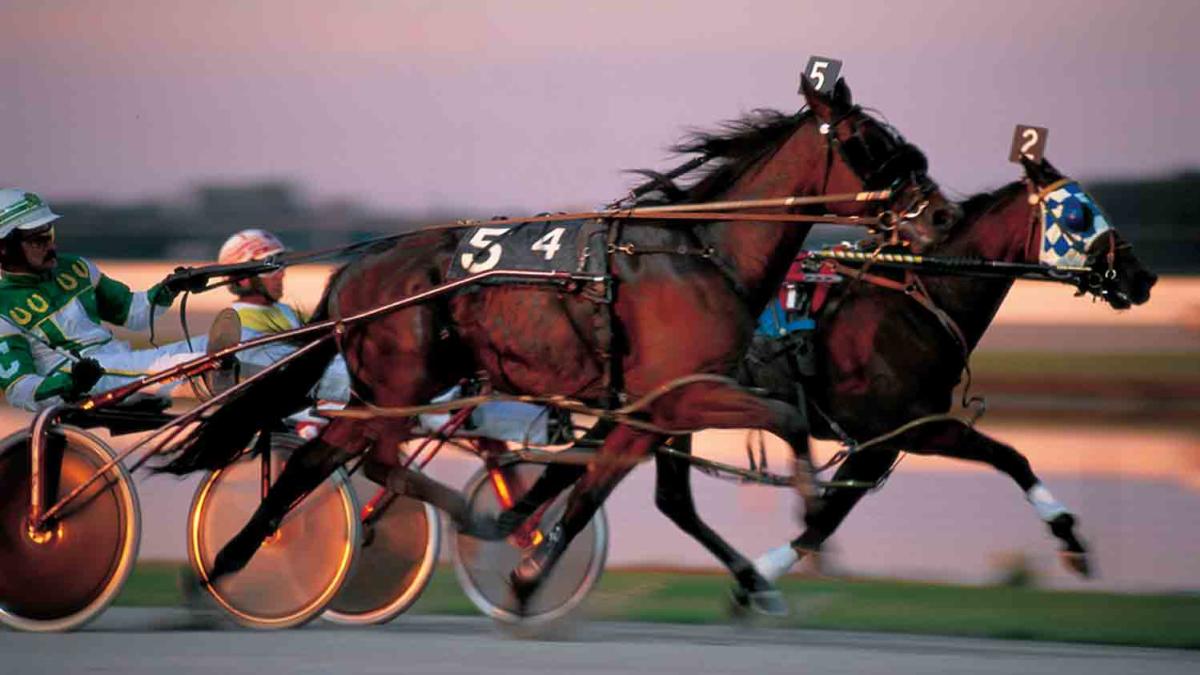 Hoosier Park Racing and Casino — April through early November is harness racing time at Hoosier Park, when Standardbreds take to the fast oval track. Hoosier Park is also home to big name concert entertainment and 24 hours or casino excitement, all conveniently located northeast of Indianapolis in nearby Anderson, Indiana.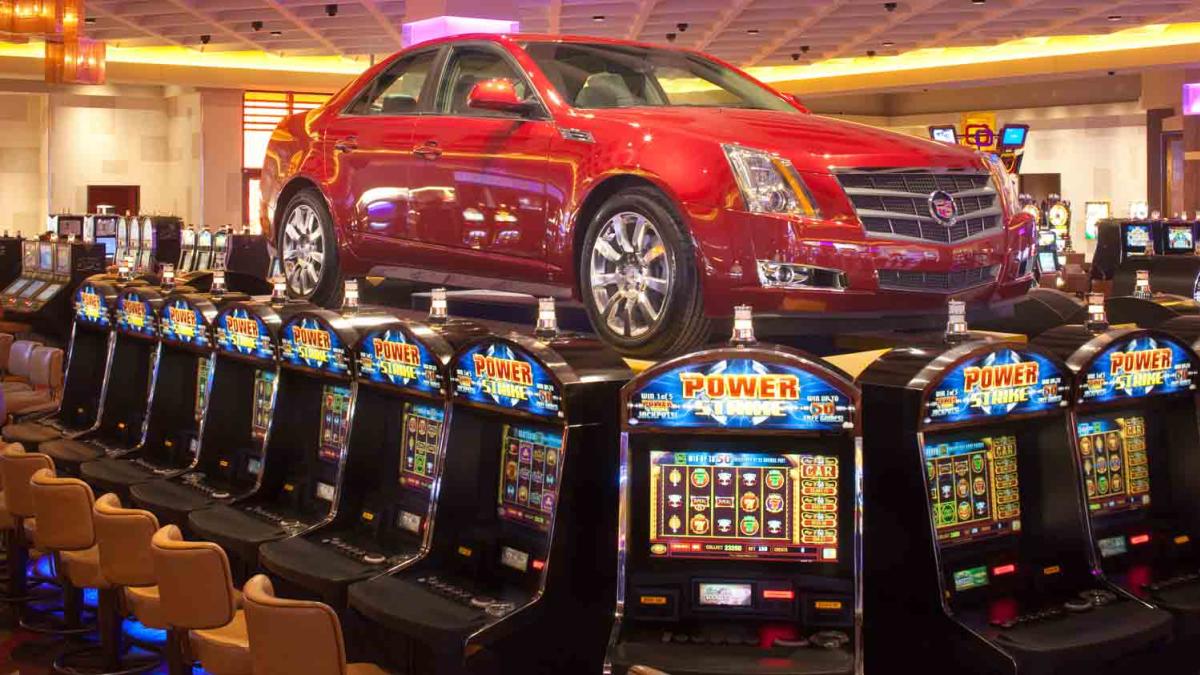 Indiana Grand Racing and Casino — thoroughbred and Quarter horse racing is the name of the game at Indiana Grand, along with incredible Las Vegas-style gaming, multiple dining options and private rooms for groups. Indiana Grand is only 30 minutes from downtown Indianapolis, located on I-74 in Shelbyville.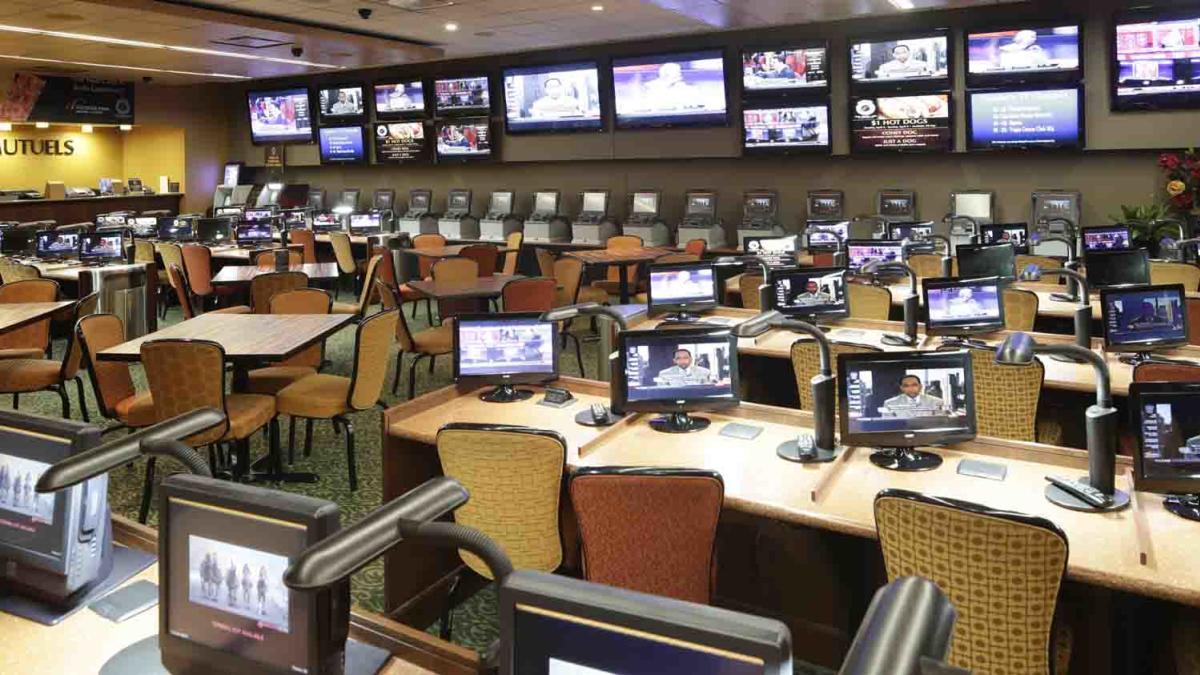 Winner's Circle Pub, Grille & Race Lounge — a Las Vegas-style off-track betting facility where horse racing enthusiasts see multiple races while munching on great food from the Grille.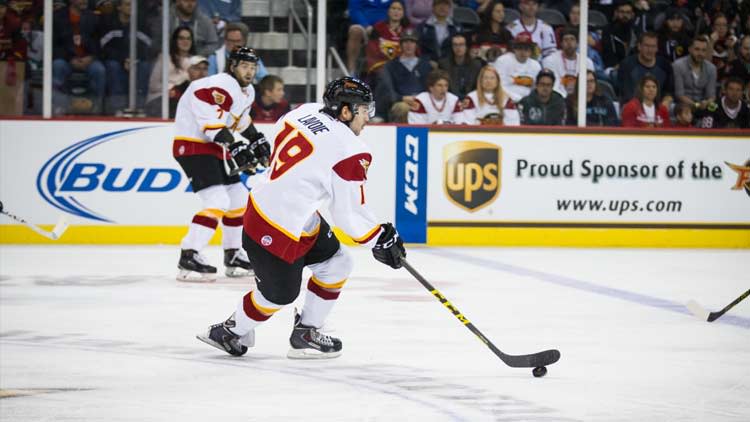 Indy Fuel — Indy's new professional hockey team takes to the ice at the fully renovated, historic Coliseum at the Indiana State Fairgrounds. An affiliate of the Chicago Blackhawks, expect hard-checking action.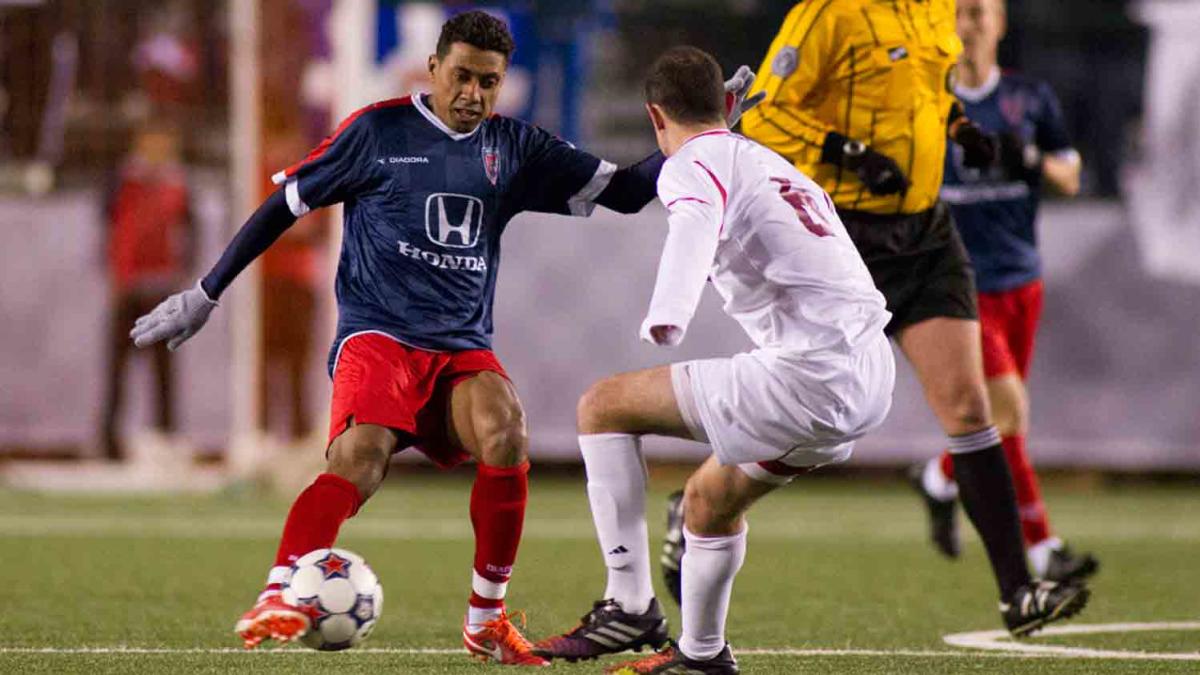 Indy Eleven — Indiana's professional soccer team play at Carroll Stadium in downtown Indy. The NSAL team thrill soccer fans May-October.
Please contact John Mellinger, Visitor Experience Manager/Information Specialist - Incoming Tours, for more detailed information about the venues and activities on this itinerary.