You don't have to go far to experience drinks that smoke, a sweets list to make your mouth water, and adorable rainbow sliders. The world-famous, celebrity-endorsed, Sugar Factory has opened its newest location in downtown Indianapolis.
The spacious dining room leaves opportunities for large groups and events, and two gorgeous corner booths are adorned with trendy Instagramable walls featuring floral decor and neon light phrases. Chandeliers hang from the ceiling and the Pretty in Pink Cafe room is a sure hit for guests with cell phones in hand, ready to nab the perfect shot for social media. Sugar Factory is after all, "the most Instagrammed restaurant [chain] in the world!"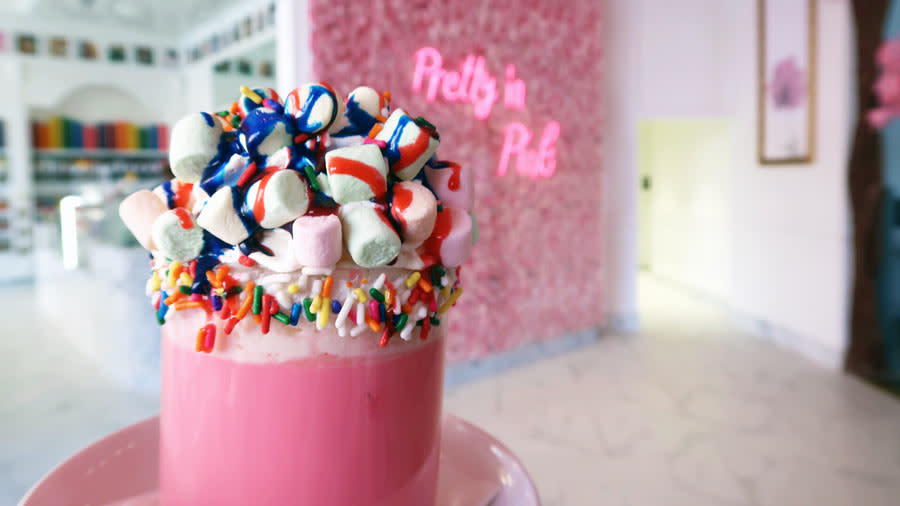 It's not difficult to see the appeal for social media participants to visit and dine, not only are the trendy motifs photogenic but the food and beverages are next level, over the top amazing. The massive goblet beverages are brimming with both alcoholic and non-alcoholic beverages, topped with candy, and then the candy is topped with even more candy and finished with a smoke feature.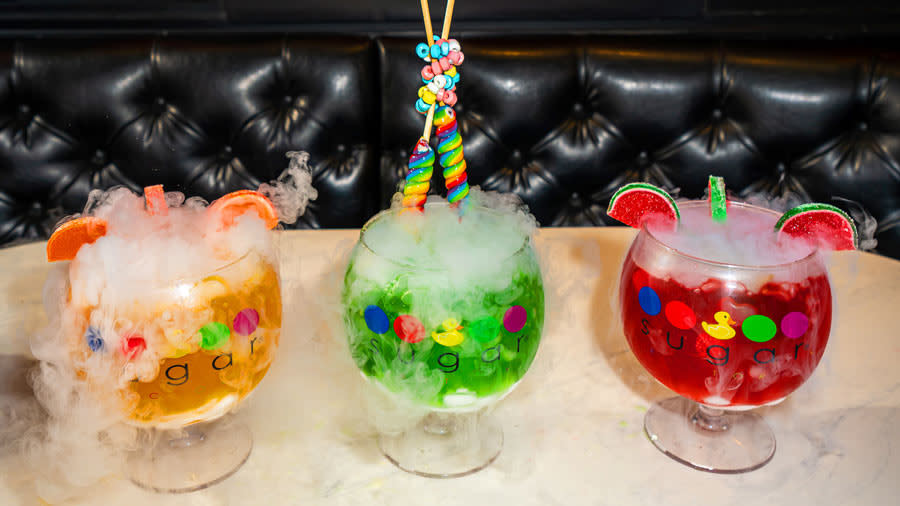 Rainbow Sliders are a signature item from Sugar Factory, but these colorful cheeseburgers are just the start of the full menu that features salads, pasta, soups, sandwiches, burgers, and more. The brunch menu includes breakfast items like the Insane Double Stack Rainbow Pancakes. If you're in the mood for a hamburger and the Rainbow Sliders aren't your jam, try the Flaming HOT Cheetos Burger, an 8 ounce Angus burger topped with Flaming Hot Cheetos crusted pepper jack cheese, pickles, lettuce, crispy onions, chipotle mayo and served on a crushed Flaming Hot Cheetos toasted Brioche Bun.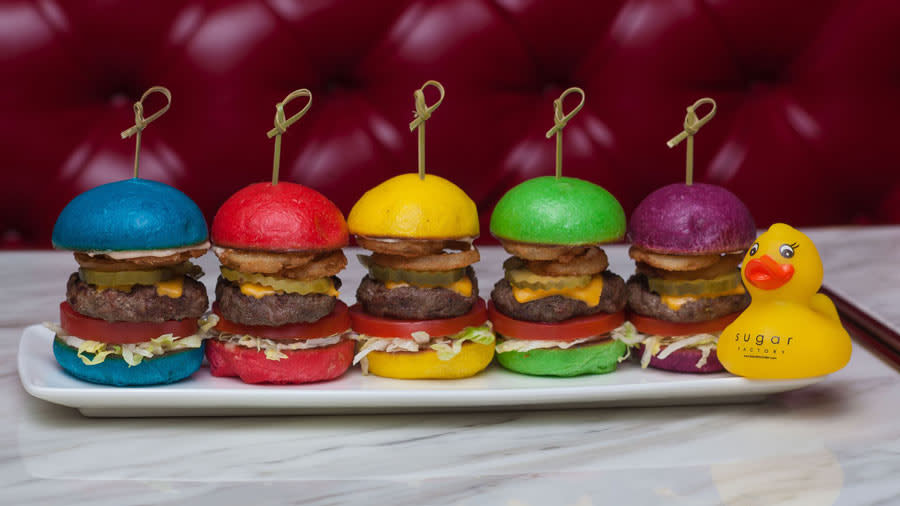 When you're ready to move on to dessert, this is where Sugar Factory really shines. You'll want to bring a friend or two to share an Insane Milkshake. Delicious ice cream-filled mugs coated in chocolate and sprinkles or cookies or candy or all three! Donuts, cookies, candy, cupcakes, and more spill from the themed shakes. Awesome flavors are paired to create incredible, edible, works of art. Large groups will love the famed King Kong Sundae, which serves up to 12 people with 24 scoops of ice cream covered with sprinkles, gummy bears, caramel sauce, hot fudge sauce, and giant whirly pops.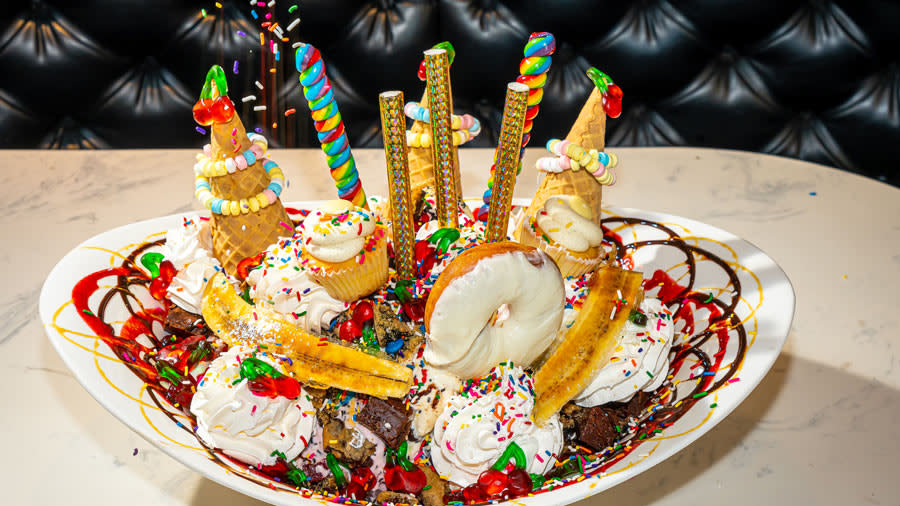 If you want a lux combo meal, try the 24K Gold meal. It's a 24-carat gold leaf covered monster burger with a side of gold-dusted french fries and Foodgod Truffle Ketchup. The finish is a Holly Gold Insane Milkshake that boasts gold-covered chocolate bars, a gold-covered donut, and a chocolate mug dripping in edible gold.
Sugar Factory looks promising as the newest downtown hot spot for birthday parties, bachelorette parties, and gatherings of friends and family. You'll find Sugar Factory at Circle Centre Mall, 49 W Maryland Street, Indianapolis.