Conner Prairie has always been a popular place for visitors AND residents. The outdoor areas used to be considered a seasonal attraction, but in the past few years, Conner Prairie has added reasons to visit the grounds all year round. The Smithsonian affiliation has, among other things, providing access to traveling and temporary exhibits that enhance the Conner Prairie property, including the newest temporary exhibit, Habitat.

The over 1,000 acres of land along the White River, known as Conner Prairie, garner enough interest of their own. Assets such as the Treetop Outpost, where children and adults can play and connect with nature in a four-story treehouse brimming and surrounded by hands-on activities, make for a day full of outdoor adventure. Now there are even more things to do that will get you exploring the grounds of Conner Prairie and take you to corners and trails the majority of guests have never ventured.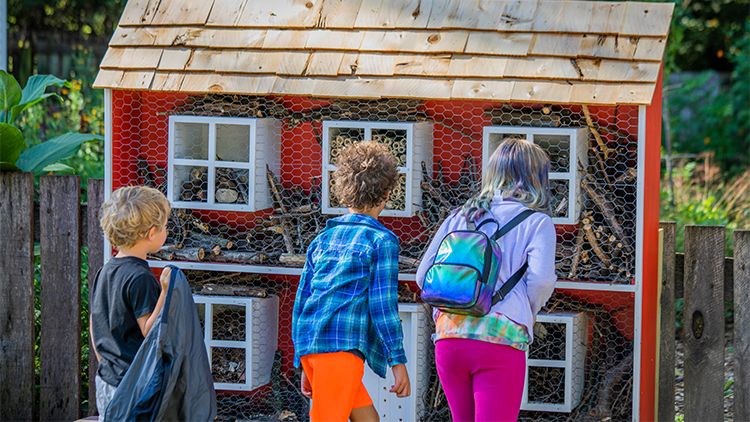 Habitat is a Smithsonian exhibit that encourages guests to explore the world around them while highlighting the unique habitats found throughout Conner Prairie. Eleven art installations designed by local artists are installed throughout the grounds, creating moments for discovery, reflection, and conversation. You'll find these installations in a few popular areas, but mostly they're located beyond the paths typically traversed by guests.

Guests have enjoyed the historical roleplaying and lessons found at Conner Prairie, there are so many more lessons to be learned in this natural environment. The Habitat installation takes the explorer on a journey to learn through art and nature, how everything is connected and everything we do has an impact on our world, habitats, and the ecosystem.

Signage is displayed along with each installation, sharing information about the habitat, and sustainability information about how fragile habitats are, why we need them and how we can protect them. These nature-inspired habitat art pieces are reflected in bird nests, dragonflies, insect houses, wooden bird sanctuaries with binocular viewers, giant interpretations of insects, and others.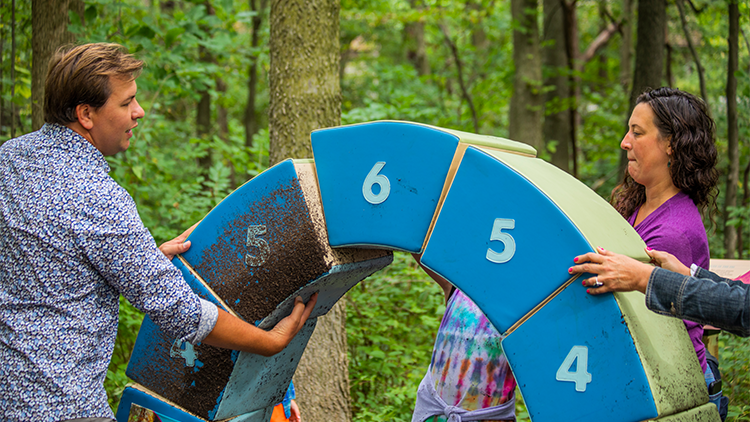 Visiting the Habitat art installations is a beautiful all-seasons activity, with opportunities to note how the installations and the habitats change with the changing seasons and environment. Strollers and wagons would be of use for some parts of this self-guided walking tour, but may become a hindrance in some areas. If visiting all eleven installations seems overwhelming physically, it's very easy to break up the tour into manageable visits. It took less than 90 minutes for our family to visit the entire collection and interact or read the information.

Habitat is included in the cost of regular admission, as well as membership. Plan your visit to Conner Prairie today and find all eleven habitat installations. Maps are available upon request.