The Bottleworks District of Mass Ave. in Indy is the escape you need right now. In June, my  husband and I slipped away there for a few days and I'm already planning my return trip. Obviously the beauty, luxury, and elegance of the Bottleworks Hotel drew us to the newly developed area of Indy. But there's so much more to see and do than just spend a night or two at the hotel.
In fact, even if you're just headed to this area for a date or a girls' day trip, you'll find plenty to do, see, and of course eat!
Stroll the Cultural Trail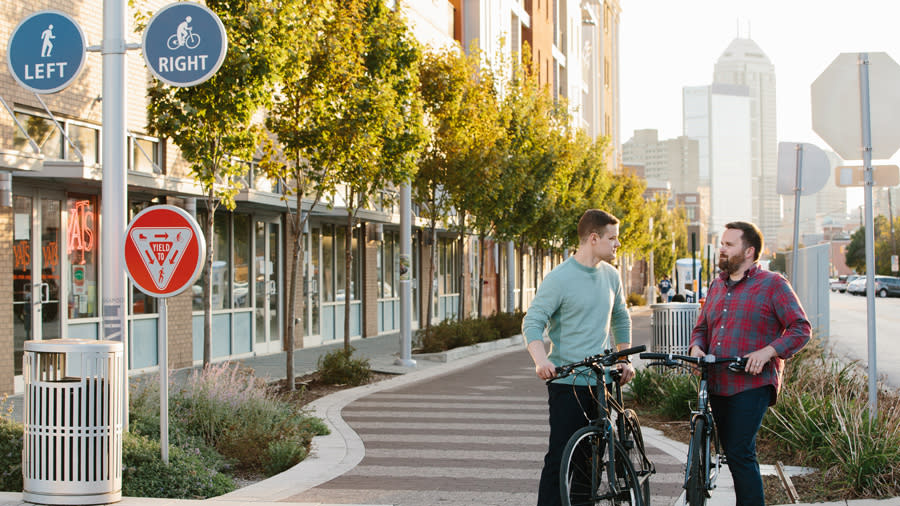 The scenic Indianapolis Cultural Trail runs adjacent to this area. You can walk, run, or ride your way through 8 miles of beauty for absolutely free. Or you can opt to take a guided tour to learn more about the art and landmarks along the way. I ran two warm summer mornings and found plenty of shade and interesting views along the way.  We also walked the area in the cool of the evening to enjoy the outdoor lights.
Dine at the Garage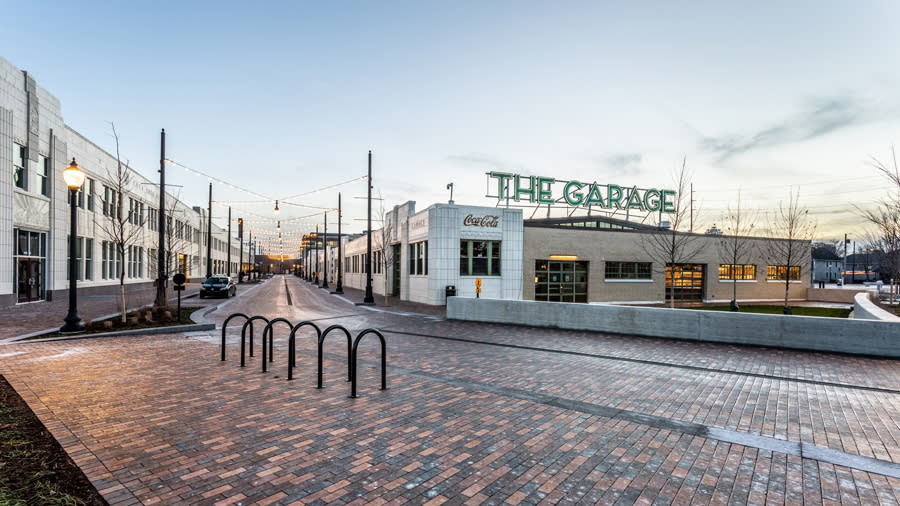 The Garage at the Bottleworks is a culinary wonder. Think of it as a food court for grown-ups, featuring delicious flavors from all over the world. 26+ vendors line its halls. My favorite pick was the Lobster Roll at J's Lobster and Fish Market. But we both loved the Brazillian fare of Gaucho's Fire. And you can't miss Lick Ice Cream (my husband loved the Gingersnap Lemon Curd) for a sweet treat and Certain Feelings for your java fix. This is the kind of place you'll want to return to again and again to indulge in your favorites and try a little something new. Don't forget to look around at the Coca-Cola memorabilia and historical items, too!
Play at Pins Mechanical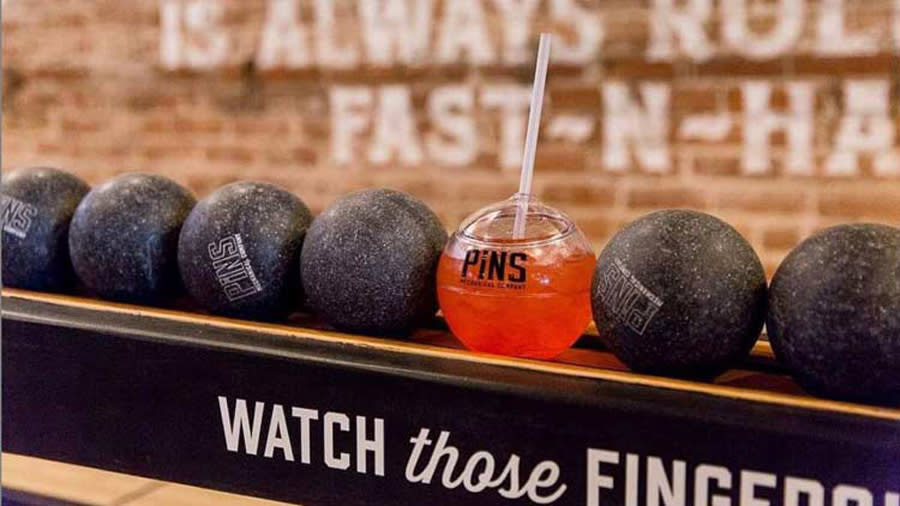 If you're longing to kick back and have a little fun, a trip to Pins Mechanical is definitely a must do. Play foosball or oversized Connect 4. Do a little duckpin bowling or get in a game of bocce. Or if you sure play a mean pinball, don't miss aisles of fun options. I kind of ruled at the Star Trek machine. Just saying. You'll also find specialty cocktails and plenty of food, too.
Get Your Nails Done at The W Nail Bar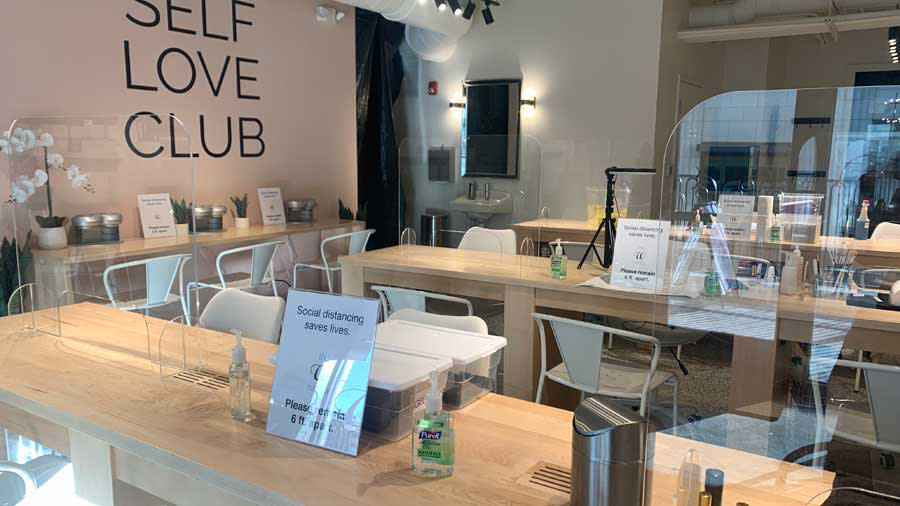 In the mood to treat yourself? The W Nail Bar is your best bet. It's a natural nail bar with a focus on cleanliness and luxury. I loved The Rising Star option where you get a pedicure for half the price!
Catch a Flick at Living Room Theaters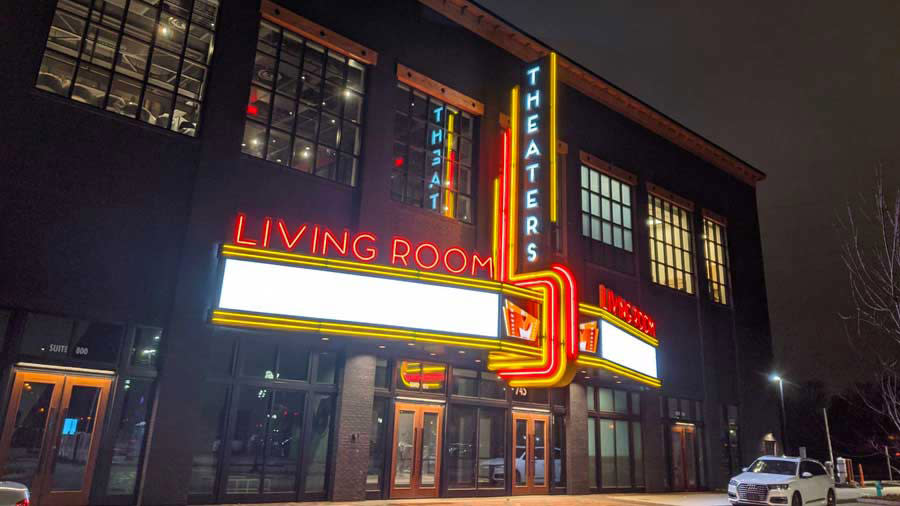 Whether it's a blockbuster or a local indie film, you'll love the comfy seats and amazing food and drinks at Living Room Theaters. I devoured the Into the Woods veggie pizza on a pretzel crust and of course we had some popcorn, too. You can have your meal in the dining area before the movie or be served as you watch.
Get Your Shop On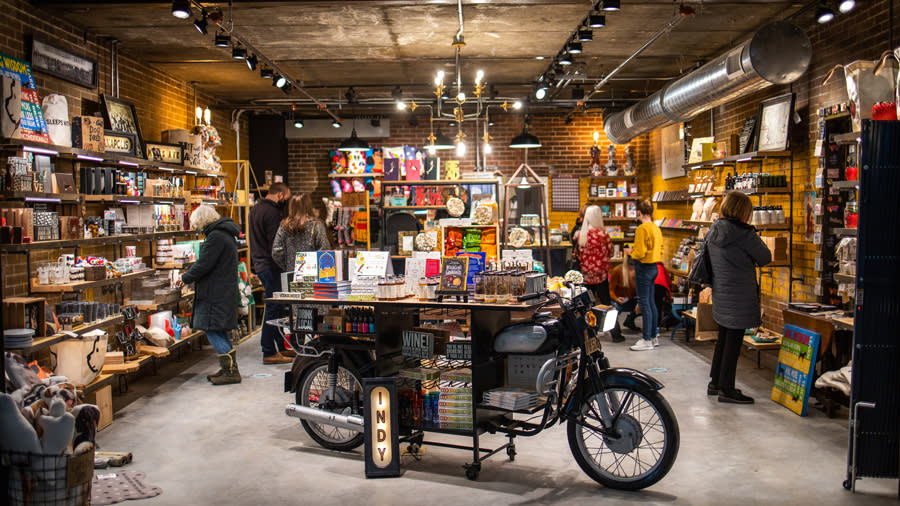 Last but certainly not least, from outdoor clothing to speciality gifts and beyond, you'll find wonderful vendors galore. Check out Homespun: Modern Handmade for all the artisan items. I love the jewelry and fun kitsch items of Pumkinfish. Feel confident about your purchases at Good Neighbor, a clothing store focusing on local labels and compassionate brands. From Becker Supply to Herculean Meal Prep, you'll find specialty items and everyday needs, too.
If you have an hour to spare, this is next up on your adventure list. If you can get away for a few days to explore here, book it now. From lunch hour to spending time with those you love, the Bottleworks District is for you.