Located in the heart of Downtown Indy, Helium Comedy Club has quickly become a fixture of Indianapolis nightlife, regularly welcoming the world's biggest comics to the Circle City.
To help you make the most of your next visit to Helium, we've put together a concise "How To" guide, with details on everything you need to know before going to check out a show.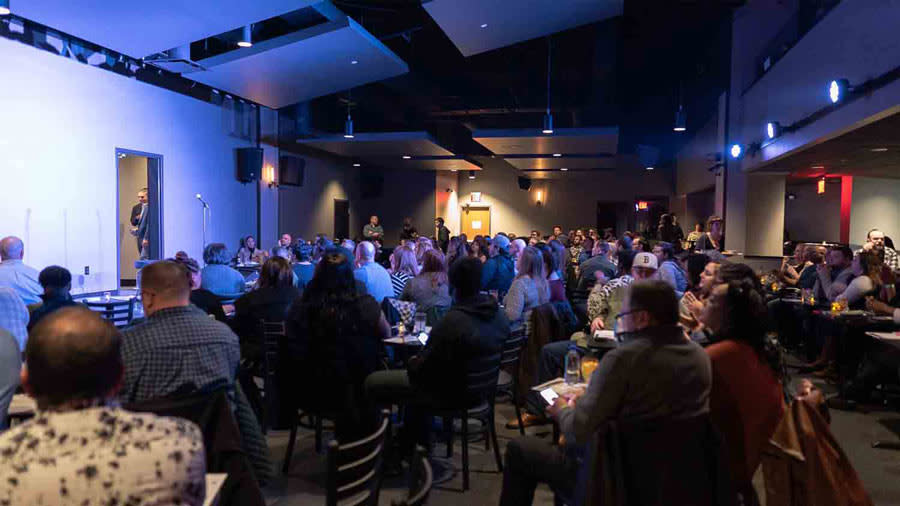 Where To Go
Helium Comedy Club is located at 10 W. Georgia St. inside of Circle Center Mall. Simply enter through the sliding doors near the northwest corner of Georgia and Meridian Streets and turn right to find the club's entrance.
Who To See
In taking a quick look at their calendar, comedy fans will come to realize Helium is a world-class comedy club. From Craig Robinson to Maria Bamford, Helium brings a slew of stand-up stars to its larger, 275-capacity showroom, while also presenting the best up-and-coming talent in their intimate, 60-capacity upstairs space.
Those looking to get a taste of the state's next comedy talent should also be sure to check out Helium's annual "Indiana's Funniest Person" contest. If stand-up is something you've always wanted to try, there's also the club's weekly Wednesday open mic.
What To Expect
Helium's showroom arrangement is similar to a cabaret theater — chairs surrounding tables, facing the stage. With friendly and discreet table service, the club ensures you won't miss any of the action.
Instead of a drink minimum, Helium has a two-item per person minimum in their showroom (e.g., 1 soda and 1 appetizer), which also allows patrons to enjoy the food Helium has to offer.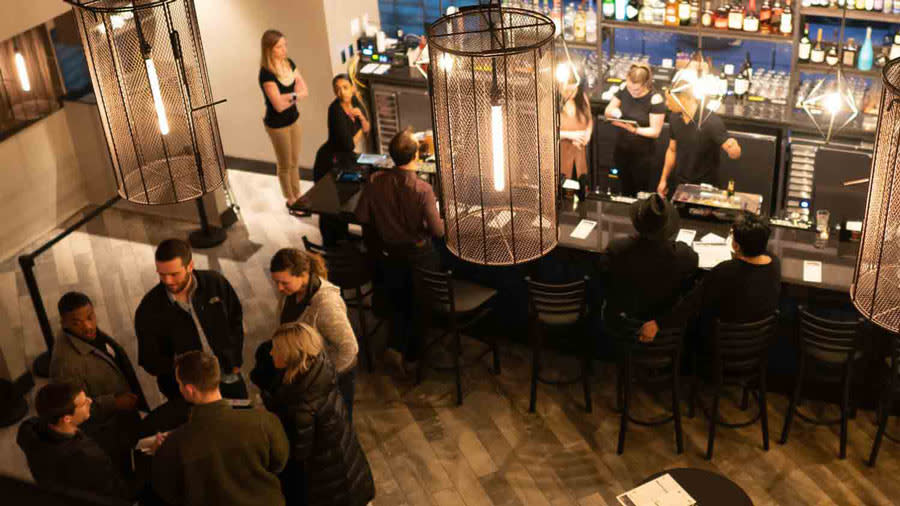 How To Act
Show comics you appreciate them with your laughter — not your voice. Heckling is no fun and ruins the show for everyone.
Patrons may take personal photographs before or after the show, but taking pictures and videotaping during the performance without the club's and the artist's written consent is strictly prohibited.
Have other questions? Helium has an extensive FAQ section that you can check out here.