IndianapolisHistory & Heritage Tour
It's History... Hoosier Style
Fall in love with Indiana's capital city through its storied history. Indy is home to more monuments honoring veterans than any other U.S. city aside from Washington, DC.
---
MEMORIALS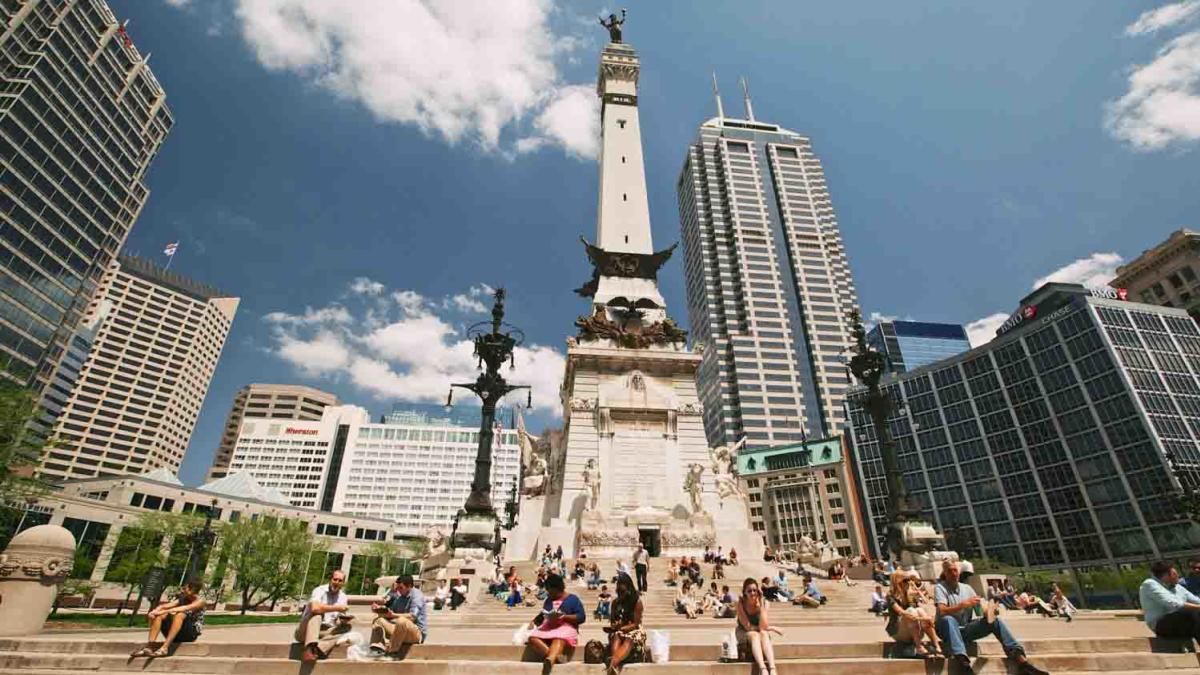 Soldiers & Sailors Monument – this 284-foot architectural icon is located at the geographic and historic center of Indianapolis. The Colonel Eli Lilly Civil War Museum resides inside and an observation deck provides spectacular views of Monument Circle. (1 hour)
Indiana War Memorial – located just north of Monument Circle is the stunning Indiana War Memorial. Inside find a military museum and the patriotic Shrine Room. (30 minutes-1 hour)
American Legion Mall – one block north of the War Memorial is the national headquarters of the American Legion, the world's largest veterans' organization. Outside discover World War II, Korean. and Vietnam Memorials (30 minutes-1 hour)
Congressional Medal of Honor Memorial – in White River State Park and along the Central Canal, this memorial recognizes all of the recipients of the Medal of Honor. The display is particularly moving at dusk, when its glass panels illuminate and audio tours reveal stories as told by actual living recipients. (30 minutes-1 hour)
9/11 Memorial – also on the Central Canal and near Indianapolis Fire Station 13, this permanent memorial to those killed in the 9/11 attacks consists of two beams from the Twin Towers, one featuring a bald eagle with wings stretched eastward towards New York, Pennsylvania, and Washington, DC. (30 minutes)
USS Indianapolis Memorial – in 1945, this US Navy flagship and its 1200 men was torpedoed and sunk by a Japanese submarine, spilling the crew into shark infested waters, awaiting rescue that was days away. The memorial is located along the Central Canal. (30 minutes)
Kennedy/King Landmark for Peace Memorial – Sen. Robert Kennedy was in Indianapolis for a campaign speech the night Dr. Martin Luther King was assassinated. The memorial marks the spot where Kennedy delivered the painful news in a remarkable speech to the stunned crowd. (15-30 minutes)
Indiana Statehouse – has served as the center of Indiana's government since 1888. Tours are free and reveal the state's history, architectural features of the capitol, and the workings of state government. (1.5 hours)
---
HISTORIC ATTRACTIONS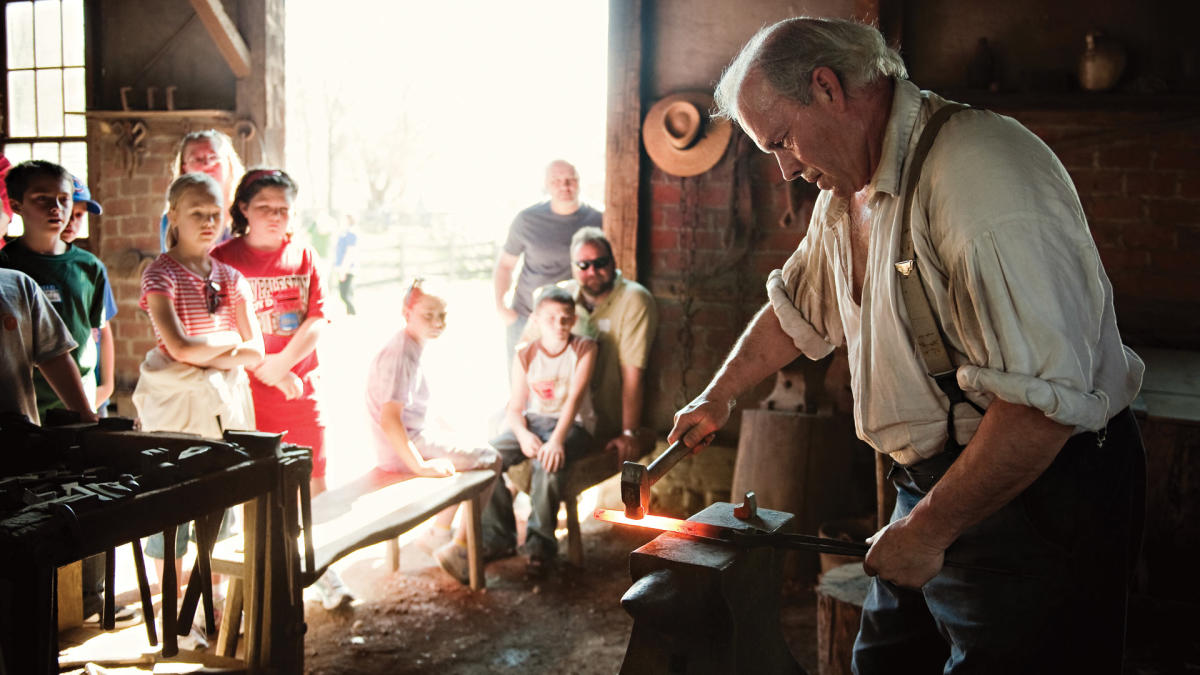 Benjamin Harrison Presidential Site – Harrison was the country's 23rd president and Indiana's only president (1889-1893) and his 1875 Italianate Victorian Home provides a glimpse of the era and his private life. (1-1.5 hours)
Crown Hill Cemetery – The nation's third largest cemetery is peaceful, park-like and replete with beautiful architecture and sculptures. It is the final resting place of President Benjamin Harrison, poet James Whitcomb Riley, three U.S. Vice Presidents, and infamous bank robber John Dillinger. (1 hour)
Madam Walker Legacy Center – This historic building anchors Indiana Avenue, the historic center of Indy's African-American culture. The Center is open for tours, concerts, and special events. Madam C.J. Walker was the nation's first female, self-made millionaire. (1 hour)
James Whitcomb Riley Museum Home – the "Hoosier Poet," James Whitcomb Riley, authored more than 1,000 best-selling poems. The home in which he lived is the nation's only preservation of a late-Victorian style residence. Located in the historic Lockerbie Square neighborhood, along a cobblestone street, visitors see the authentic furnishings and lifestyle of the early 1900s. (1 hour)
Indiana Historical Society — at the Indiana Experience, step through an historic photograph and see the image come alive. It's just like "You are There." While inside the Center, drop in to hear the songs of Hoosier native Cole Porter. (1-1.5 hours)
Conner Prairie — Indiana's first Smithsonian affiliate is an 800-acre time machine. Visit with residents of 1836 Prairietown; get caught in a Confederate raid in the 1863 Civil War Journey, or soar high in the sky on the 1859 Balloon Voyage. (2-4 hours)
Kurt Vonnegut Memorial Library — The Museum/Library is closed for relocation and operates a pop-up gift shop at Circle Center Mall during the relocation process. Once reopened, it will house the personal artifacts of Hoosier native and renowned author Kurt Vonnegut. Whimsical cartoons, his famous typewriter, and manuscripts offer insights into this complex author.
Indiana Landmarks — Tour their magnificent center, a beautifully restored church, or participate in a private tour of Monument Circle, the City Market Catacombs, and Morris-Butler House.
Indiana State Museum — a perfect place to start your Indiana adventure. The museum is the collector and story-teller of the state's history, culture, art, and science with intriguing permanent and special exhibits. (1-2 hours)
---
DINING SUGGESTIONS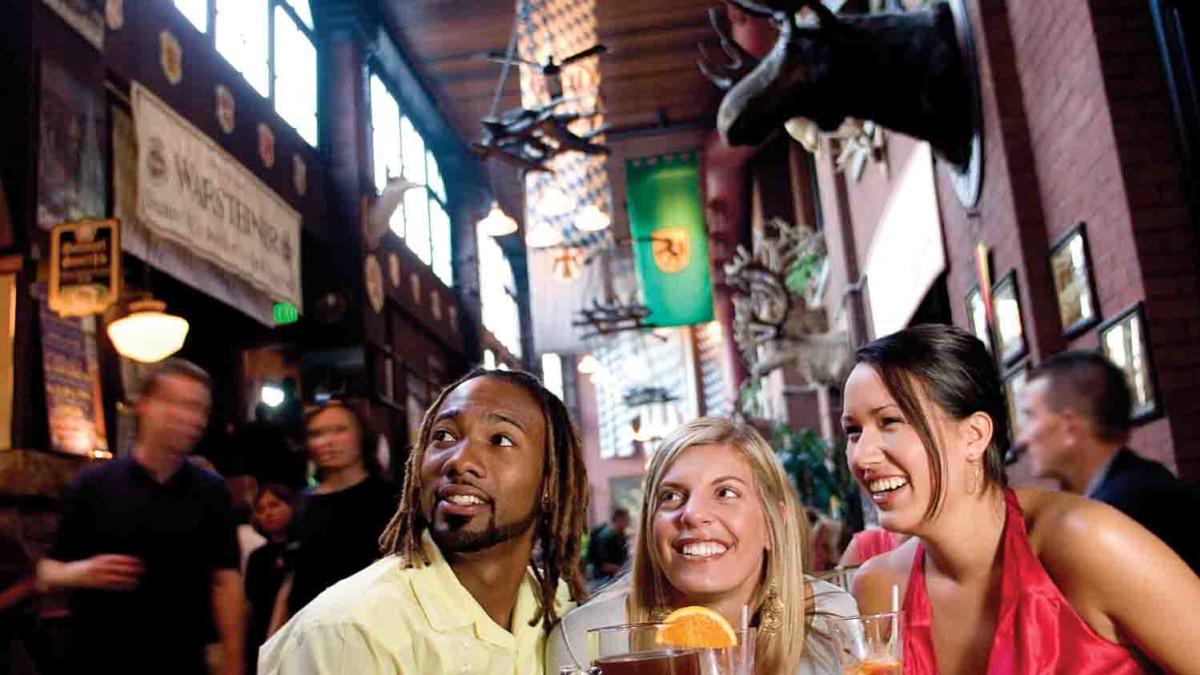 Rathskeller Restaurant – enjoy Old World ambience with classic German and contemporary fare. The restaurant resides in the historic Athenaeum.(1.5-2 hours)
Shapiro's Delicatessen – serving great food since 1905, Shapiro's is one of Indiana's most beloved restaurants, where the sandwiches are piled high and the soups are homemade. (1.5-2 hours)
Slippery Noodle Inn – Indiana's oldest bar is now home to great food and blues performed every night. The "Noodle" has a storied history relating to the Underground Railroad, John Dillinger and even a ghost story or two.
---
Please contact Chris Cecil, Jr., Meetings Express Sales Manager - Domestic, Canadian, and International Tour Markets, or John Mellinger, Visitor Experience Manager/Information Specialist - Incoming Tours, for more detailed information about the venues and activities on this itinerary.