Global cuisine is a great introduction to learning about a culture. If you've been wanting to travel but haven't gotten the chance, you can start with some international flavors right here in Indianapolis. A few of the restaurants below are family owned and operated and all are serving up incredible dishes from around the world.          
8466 Castleton Corner Dr.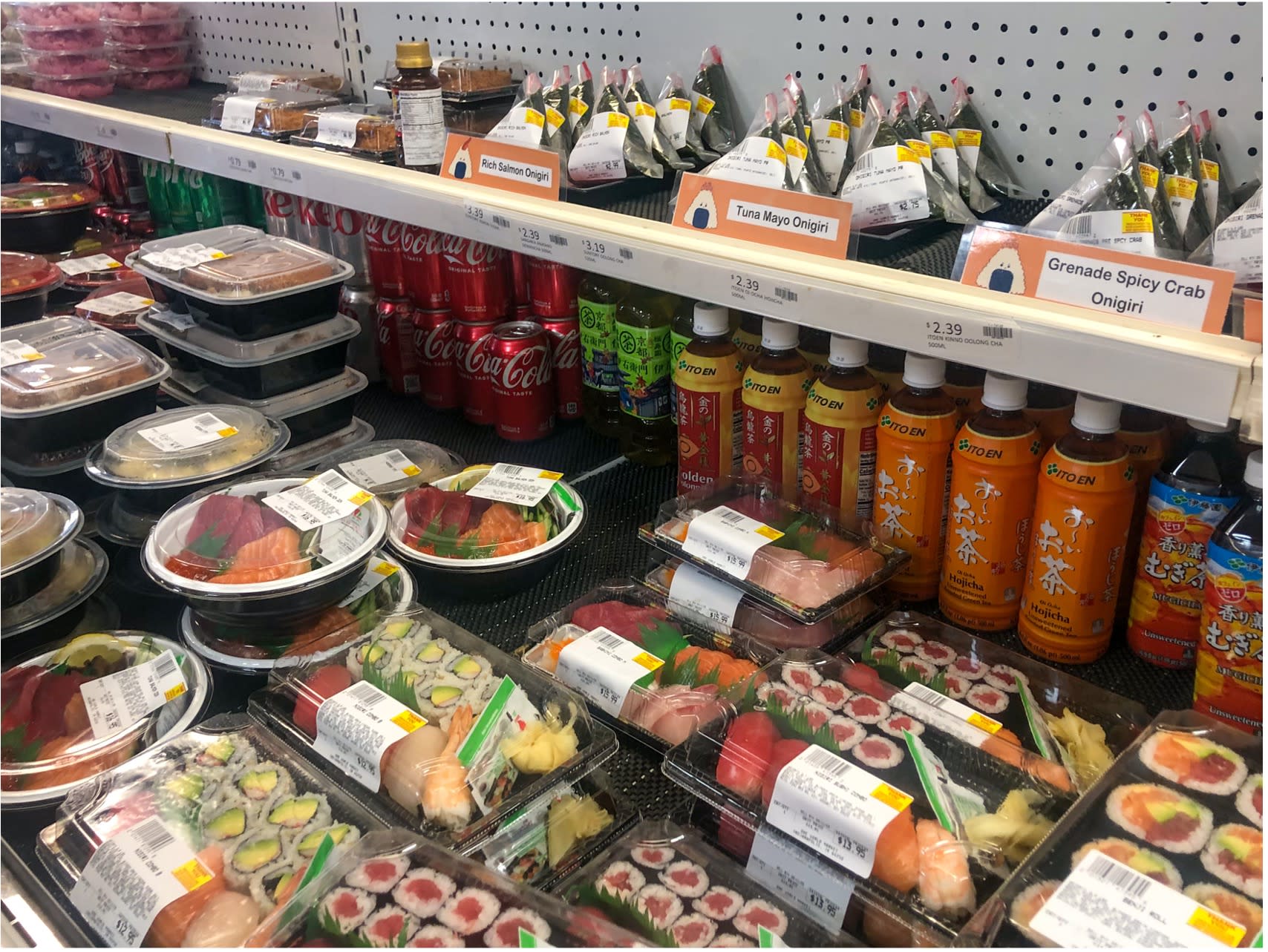 One World Market is a one-stop shop for Japanese goods, products and home cooked meals. Just a 30 minute drive from downtown and tucked away beside the REI shop in Castleton is where you'll find One World Market. Similar to the aisles you would find in a convenience store or small supermarket in Japan, One World Market sells everything from chopsticks and kitchenware to flavored Kit Kats, Japanese sake, fresh fish, hard to find veggies, and much more. The restaurant at the front of the market serves up Japanese cuisine that reminds me much of my time living and working in Japan. They even serve fresh sushi grade fish so you can try your hand at making your own sushi or sashimi at home.
The Market is open Mon-Sat from 10:00 am - 7:30 pm and 10:00 am-7:00 pm on Sunday with varying hours for the restaurant (Check the website).  
Recommendations: Inarizushi, Chirashi bowl, Onigiri, and Shrimp Tempura.    
1021N Pennsylvania Street
Indonesia is known for its beautiful beaches and biodiversity as well as delicious meals! Wisangenni Pawon is a newly opened restaurant located in Circle City Eats serving up Indonesian comfort food. 
The dishes are packed full of flavor and served with a "Terimah Kasih" sticker meaning "Thank You" in Indonesian.
Circle City Eats operates as a takeout and delivery hub hosting multiple restaurants. If you choose to order-in person as opposed to calling in, you'll be using a kiosk station to order and will receive a text once your food is ready. If you have any questions, the owners readily answer the phone and are eager to recommend some of their best traditional Indonesian dishes as well. 
Hours: 12:00 pm-Midnight Daily (Closed Tuesdays).
Recommendations: For newcomers, the owner recommends Mie Ayam, (chicken wonton ramen) Beef Rendang, (slow cooked beef served with rice and fresh veggies) or the Bakmi Jawa (stir fry noodles). For a sweet treat you can try Martabak Manis, a traditional sweet pancake filled with your choice of sweet cheese, chocolate, or both!
3124 W 16th St
Che Chori is located in Speedway and is a family owned and operated restaurant serving Argentine street food with an artisan twist. Although available for delivery and drive-through, I recommend stopping inside the restaurant to learn more about its origins. "Che Chori" means "People's Food" in the Mapuche tribal language of Argentina. The people are personable and the food is the kind you will want to come hungry for.
The walls are covered with newspaper clippings, family photos, flags and fútbol jerseys paying homage to the strong Spanish, Italian and Argentine roots that have brought the Choripan, Empanadas, Alfajores and other menu items to life. The menu is extensive including empanada combos, pizza, the guilty pleasure porchetta, melt-in your mouth dessert items, and more. Che Chori also offers a "Cook-at-Home" menu including easy to grill meats such as a wide variety of chorizos and milanesas as well as house-made empanadas. Seating inside is limited to two benches alongside the walls but during the summer season there are picnic tables with colorful umbrellas outside.
Drive through, takeout, limited dine-in options.
Hours: Tue-Sat 11 am - 9 pm and Sunday from 11:00 am to 4 pm
2641 W. Michigan St.
If you've been looking for Café De Olla (traditional Mexican coffee made in a clay pot often with cinnamon and panela) or delicious tortas and tacos made with fresh ingredients, Super Tortas Estilo Barrio is worth a visit. Formerly located in Speedway and now on the west side of Indy, the colorful yellow and blue building is the perfect warm welcome into this family owned and operated restaurant.
They boast a large menu written in both English and Spanish, with tortas being the main attraction. Truly super in size and flavor yet affordable in price, Super Tortas Estilo Barrio is a great place to grab breakfast after a night out, or dinner for a filling meal. The eclectic decorations ranging from metal benches to beautiful murals and handpicked antiques will give you plenty to look at while waiting for your meal. 
Recommendations: There are a variety of options to choose from with the most popular menu items being the Super Cubana, the Duranguense, and the Pachuqueña torta which is filled with smoked pork, breaded steak, Mozzarella cheese, mayo, tomato, avocado, jalapeño and chipotle. The fresh bread on all of the tortas is locally sourced from Lemus Bakery and is the perfect balance of fluffy on the inside and toasty on the outside.
Parking is available on the street or just across the restaurant at the Kroger parking lot. When the weather is warm, you can enjoy your tortas from the outdoor patio. If you're lucky, you may get to a catch a live music performance as well!
Hours: Mon-Sat from 10:00 am to 9:00 pm
1501 Prospect St.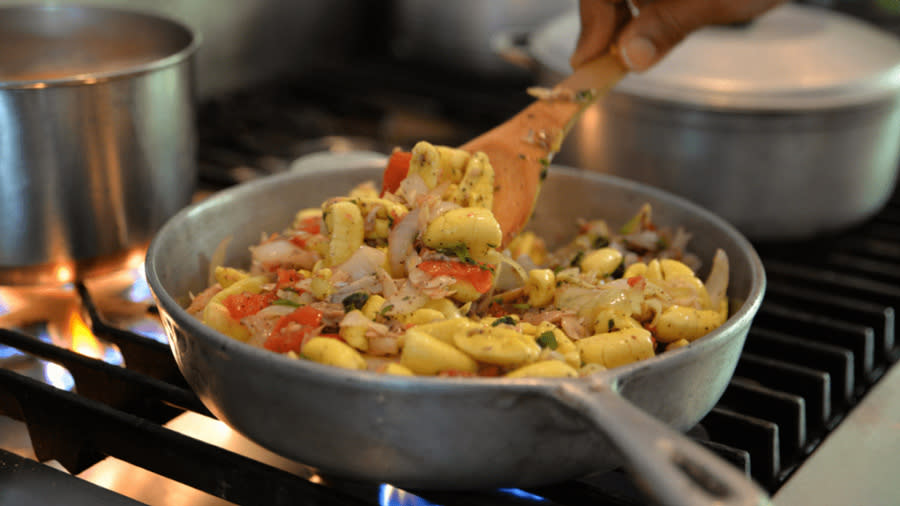 Jamaica may be about a 6 hour flight away, but thankfully you can find a taste of it right here in Indy. For Jamaican cuisine in Fountain Square, you'll find Yaso (which means "Right Here" in Jamaican). Across from the check-out counter you'll notice a photo wall sharing a bit about Yaso's start: "Yaso was born from the love of blending culture, friends, and food." All of the bbq meat is slow-smoked and from the fall off the bone tenderness of the Jerk ribs, you can tell. Daily entrees are typically served with plantains, cabbage and rice and beans along with the main dish, meaning you're in for a filling meal! As far as drinks go, Yaso's options are extensive with a variety of Jamaican sodas, coconut water, Big Bamboo Irish Moss, wine, beer, and more. 
Yaso also has their own parking lot which is a major highlight for any restaurant you find downtown. There is a small indoor seating section which will open up outside as well for outdoor seating in the summer.You can find Yaso on most delivery apps as well. 
Recommendations: The red snapper (worth the wait), Oxtails (a Jamaican classic), curry goat, and Jamaican patties served with spices that will either leave your mouth watering or running for a glass of milk to cool it down depending on the spice level you choose. Don't miss out on the homemade Rum cake as well! 
Hours: Wednesday-Saturday from 11:00 am-8:00 pm and Sunday from 11:00 am-6:00 pm
Indianapolis is home to a number of international restaurants and organizations that provide a welcoming space to learn about culture, creating a lasting positive impact on Indy as whole. If you are looking for more ways to get connected with the international community in Indy, some organizations you can connect with include The International Center, The International Market place, Exodus Refugee, and Indianapolis Sister Cities of Indianapolis.