A heat wave is taking over the Midwest, so grab a cold water and some sunscreen, it's officially time to beat the heat with Rock the Ruins 2022. 
---
Located only six miles north of downtown Indianapolis, the 95-year-old Holliday Park will host the second annual summer concert series from June 16 to August 6. Rock the Ruins 2021 entertained several sold-out shows, so act fast to ensure your spot on the lawn. You won't want to miss this lineup!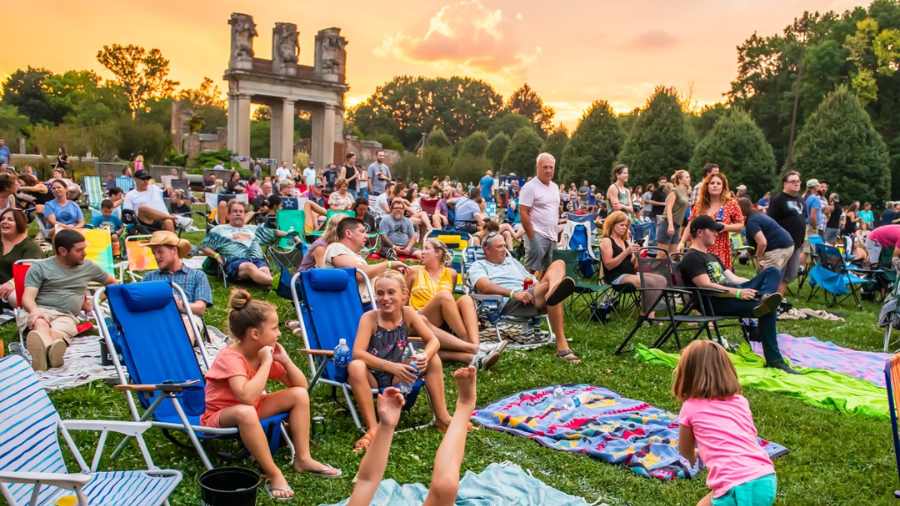 Image courtesy of Melodie Yvonne
---
June 5, 2022
JJ Grey & Mofro delivers their songs with compassion and honesty, and is considered to be a must-see. Joslyn Hampton, along with her stepfather, Marty Charters, composed a skillful set of music with this band. This mixture of funk and soul music has headlined at clubs and music festivals, along with their own tour in 2021. 
---
June 16, 2022
The Wood Brothers; the GRAMMY-nominated group who has made festival appearances everywhere from Bonnaroo to XPoNential, will be joined by Guster, who is releasing their eighth album, Look Alive. David Wax Museum has been featured on Netflix and their award-winning "Line of Light" made its debut on CBS This Morning: Saturday. 
---
June 17, 2022
The act from Nashville, Tennessee has developed through extensive touring with bands such as Amos Lee and Willie Nelson. They have sold over 150,000 albums and played for 2,000 concert dates in seven countries. Their songs have been placed on TV over 60 times (How I Met Your Mother and Criminal Minds being two of them). Keily Connell draws inspiration for her Americana-style beats from the hardworking people of her native Midwest community (she may reside in Nashville, but she's a Hoosier born and raised!). 
---
June 19, 2022
Lee stepped out of his comfort zone by creating his eighth album, Dreamland, which showcases his real-world struggles with a magical quality. The deeply honest addition to his music is sure to grab your attention. Francis was able to work with award-winning producers to complete his new album In Plain Sight, which promotes self-redemption in the hardest of times. 
---
June 23, 2022
With his recently released album, Flicted, Hornsby combines 20th-century composition with 21st-century grooves to describe his time during the 2020 quarantine. From uncontrolled circumstances to indifference, this album may be something we can all relate to. Bonny Light Horseman is inspired by timeless humanity and music, and how it can also feel thoroughly modern. 
---
July 1, 2022
The GRAMMY award winners (and Grand Ole Opry inductees) have sold over 2,00,000 copies of their classic single "Wagon Wheel," along with a Gold certification of their debut album "O.C.M.S." Their seventh studio album, Paint This Town, was released just in time for Rock the Ruins! Self-described introvert Jaime Wyatt just released her album Neon Cross, showcasing how "life goes on." The album is her way of coming out to the world in the most captivating way. 
---
July 2, 2022
Masego, a quintuple threat (a saxophone player, singer, rapper, comedian, and DJ),  puts a smooth spin on R&B, hip hop, and dance music. His lead single "Tadow," is now an RIAA-certified Gold seller. Huckleberry Funk, or "Huck Funk," is an R&B band based out of Indy that has opened for bands such as Twenty One Pilots, Doja Cat, Dumpstaphunk, and many others. Huck Funk thrives on crowd participation, so be sure to be loud during this one!
---
July 8, 2022
Globally recognized Michael Franti has earned three Billboard No. 1's. His lead single "I Got You" landed on NPR's "Most Popular Songs of 2020," and plans on releasing his 12th album in Summer 2022. His documentary, Stay Human, has won awards worldwide with acclaim from USA Today, Today, Billboard, and many others. Arrested Development has brought empowerment across nations, which has earned them two GRAMMY awards and Band of the Year from Rolling Stones in 1992. 
---
July 15, 2022
There isn't enough space in this blog to showcase the number of awards that Rimes has received, with 2 GRAMMY awards and 12 Billboard Awards being amongst them.  She starred in Hallmark's "It's Christmas, Eve," won FOX's "The Masked Singer," and publishes her wellness journey with her podcast, Wholly Human, and her blog, Soul of EverLe. Rimes is celebrating the 25th anniversary of her debut album, Blue. 
---
July 16/17, 2022
The GRAMMY award winners will take the stage for two nights this summer. Their breakout album went multi-platinum in 1993 and has returned with Butter Miracle: Suite One in April 2021. Kellogg is set to release new music in Fall 2022 after an internal battle to create a full-length album. Keep an eye out for his one-of-a-kind offerings. 
---
July 29, 2022
Lake Street Dive has performed at esteemed festivals such as Newport Folk Festival, Telluride Bluegrass Festival, and many others, as well as sharing the stage with Brandi Carlile and Sheryl Crow. Their "kaleidoscopic sound" has showcased many complex matters and the challenges that are faced by younger generations. The Brook & The Bluff has performed sold-out shows across the country and has been on the Spotify charts in both the U.S. and Canada. Hopefully, you were able to snag a ticket before they sold out for Rock the Ruins 2022. 
---
August 4, 2022
Their ninth studio album, All The Truth That I Can Tell, is an achievement of vision for founder Chris Carrabba. Experience Carrabba's finest at this year's concert series. Emmy-nominated McMahon draws inspiration from Elton John and Billy Joel and has performed on the Today Show, Conan, Jimmy Kimmel Live, and many more. 
---
August 5, 2022
Di Franco gives a voice to her deepest tensions on a personal and political level in her new album Revolutionary Love. Lewis joins Di Franco as she is preparing to tour with The Chicks. She has obtained accolades from Rolling Stone, NPR, Entertainment Weekly, USA Today, and AV Club. Righteous Babe artists Gracie and Rachel, Zoe, and Jocelyn are esteemed independent artists who have collaborated on one another's songs for this tour with Ani. 
---
August 6, 2022
Hall's In and Through the Body presents the most mature sound in his career, with past albums premiering on the iTunes charts. Gone Gone Beyond showcases folk music that is different from the norm, blending both organic and electronic music. They have played a range of events from Coachella to Redrocks.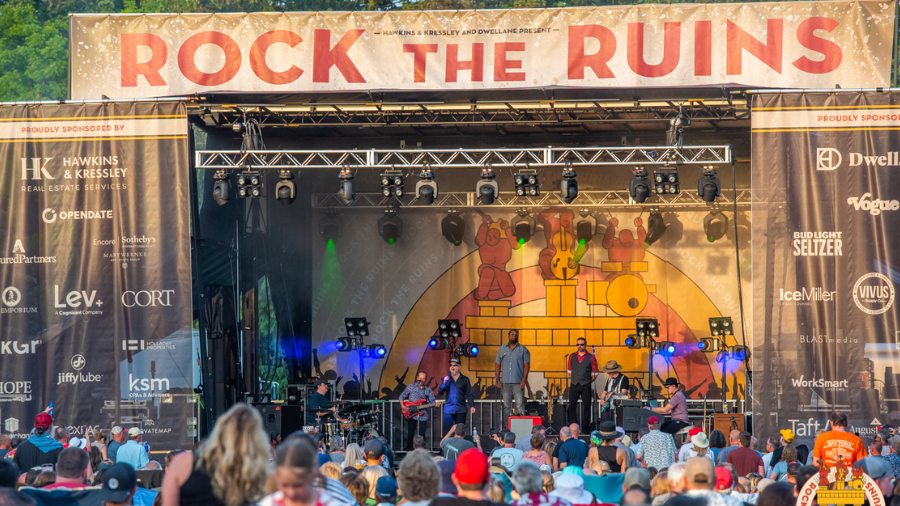 Image courtesy of Melodie Yvonne
---
The "perfect summer concert experience" welcomes all ages and will have local food and beverage vendors for attendees. This year, Rock the Ruins will offer two VIP options to make your experience even better. COVID developments will be monitored.