Starting this Friday, January 8 and running through March, the Winter Nights Film Series is back at the Indianapolis Museum of Art (IMA).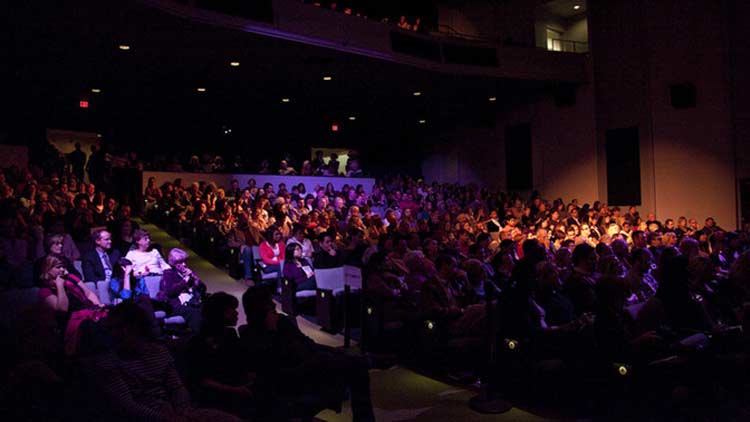 My favorite part about this annual programming is the opportunity to see movies of the past back on the big screen. This year, favorites like Hoosiers, set to show on January 8, and Dr. Strangelove, scheduled for February 12, will grace the screen in The Toby at the IMA.
Check out the full schedule here:
January 8: Hoosiers (1986): Be sure to arrive early to check out props from the film and meet members of the Milan team!
January 15: The Man Who Knew Too Much (1956): Don't miss Hitchcock trivia and a photo booth pre-viewing
January 22: Miracle (2004): Wear your favorite sweater to score a spot in the specialty penalty box seating
January 29: Control (2007): Indy's own Unknown Pleasures band will play a special post-movie show
February 5: The Magnificent Seven (1960)
February 12: Dr. Strangelove or: How I Learned to Stop Worrying and Love the Bomb (1964): Join early for trivia
February 19: Boyz N the Hood (1991): Did someone say hip-hop tunes pre-show?
February 26: Princess Mononoke (1997): Check out the amine workshop before the show.
March 4: Speedy (1928): This silent film will be shown in collaboration with the Indianapolis Chamber Orchestra.
---
And before you go, here's what you need to know:
Parking is free!
Single film tickets may be purchased at imamuseum.org or in person at the IMA for $6 (members) and $12 (public). Speedy: $30 Adults / $12 Students
Interested in seeing all the films this season? Snag yourself a season pass, including Speedy, for $65 (members) and $110 (public)
Concessions will be available for purchase before the films
Arrive early to get a front row seat on the Toby's oversized beanbags - big enough for two
Doors open at 7 pm with programming starting at 7:30 pm. Films start at 8 pm. 
What films are you most excited to check out? Tweet us at @VisitIndy.