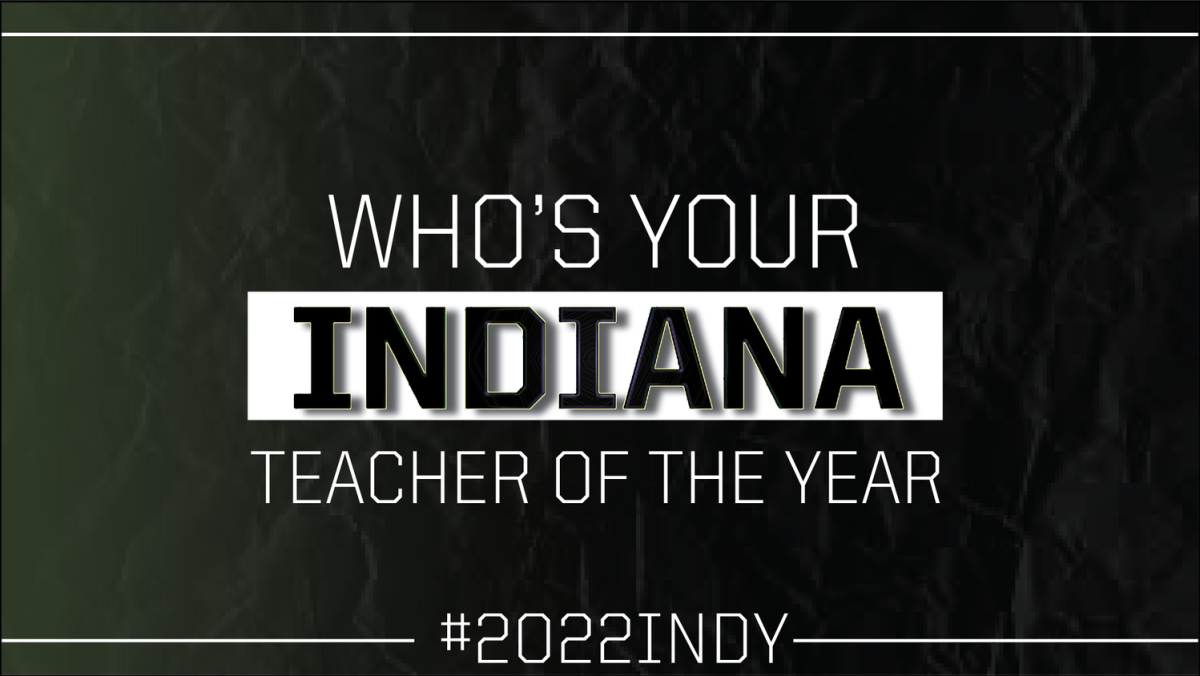 Over the course of the last month, students, parents, and school faculty have been submitting the names of teachers who have impacted them and those around them. With the 2022 College Football Playoff (CFP) National Championship now just 22 days away, the Indianapolis Host Committee is counting down by highlighting a new teacher and the story from whom they've impacted each day until the big game.
---
DAY 14
Teacher: Paul Moore
Grade/Subject: Football Coach
School: Connersville High School
Location: Connersville, IN
Story: The positive impact and influence Coach Paul brings to our community is hard to put in words. His dedication, his heart, his knowledge, his drive for the youth in this community exceeds the ordinary coach. He truly is extraordinary. From caring for the little ones as a head start health coordinator to coaching baseball, youth football, and varsity football, the dedication is beyond measure. Coach Paul brings everything to the game and the children he mentors.
Paul put his life on the line and served our country. With extreme honor, our country awarded Paul with a purple heart. If this doesn't show the heart and dedication this man has, then I don't know what would. He is an incredible man. Every teammate and every student would be more than honored to write about the reason he, Paul Moore, should receive nothing but the highest honors.
DAY 15
Teacher: Gretchen Innocent
Grade/Subject: Kindergarten
School: Frontier Elementary
Location: Brookston, IN
Story: Mrs. Innocent was my teacher when I was in kindergarten, and she is now my Ed Professions teacher that I go to every morning. She has taught me so much from not just when I was in kindergarten but now being in her room as a teacher. She has shown me many things about what teaching is like and she has influenced me in so many ways.
I can't think her enough for everything she has done for me over the years. I honestly love going to her room every day and learning new things about teaching styles.
DAY 16
Teacher: Darla Werne
Grade/Subject: 2nd Grade
School: Holland Elementary
Location: Ft. Wayne, IN
Story: She was my kindergarten and 3rd-grade teacher. I'm now a sophomore in high school. I was above average in kindergarten, and it slowly went down starting in 1st grade. Then in 3rd grade and my grades went back up. She has been the only teacher out of all the teachers I've had where she hasn't given up on me. To this day I still talk to her and ask her for advice.
I could have a bad grade in a subject and I would talk to her about it and the next week it would be up. She has inspired me in so many ways and I couldn't thank her enough. She is the reason why I keep trying in school. She's not my teacher anymore but she will always have a special place in my heart.
DAY 17
Teacher: Caroline Pease
Grade/Subject: 2nd Grade
School: Stony Creek Elementary
Location: Noblesville, IN
Story: Mrs. Pease has done amazing things in the classroom throughout COVID and beyond. She has made sure that all of her students receive a new book each month (so that even those who aren't able to afford to order books through the Scholastic monthly mailers are still instilled with the love of reading).
Growing up, I was never able to afford to order books through these magazines, so I truly appreciate that she has made it a mission of hers to have everyone in her class feel welcome and included.
DAY 18
Teacher: Paige Brost
Grade/Subject: Middle School Science
School: Fountain Central Junior High School
Location: Veedersburg, IN
Story: Paige Brost brings enormous energy, creativity, and knowledge to her middle school science students. Every lesson is intended to motivate, engage, and generate a new level of understanding and appreciation for STEM. She respects her students and elevates their interests and abilities to their fullest.
She values her students' families and recognizes that the strengths of her community begin with a strong partnership between home and school. Paige Brost reflects the intelligence, passion, and goodness we expect of our Indiana teachers and her students are the benefactors.
DAY 19
Teacher: Steve Hilligoss
Grade/Subject: Dean of Students and Athletic Director
School: Paul Hadley Middle School
Location: Mooresville, IN
Story: Steve Hilligoss was an impactful teacher because he found a way to teach business fundamentals in a way that we could understand and relate to our lives even though we hadn't had a job yet. He taught us about budgeting and professional communication skills that would help us be credible to teachers, coaches or future employers. He also found a way to make it fun - he was quick with a joke and truly cared about the students.
Mr. Hilligoss also served as a coach for many years and had a great way of getting students to participate. I have fond memories of his class and his style. Thanks Mr. Hilligoss!
DAY 20
Teacher: Alice McGlothlin
Grade/Subject: 6th Grade Reading and Language Arts
School: Edgewood Junior High
Location: Ellettsville, IN
Story: Alice has been a teacher for approximately 30 years. She has changed many students' lives during that time. Through her creativity, love, patience, and caring work, she has given students a love for reading and writing. She has seen children change to be the leaders they were meant to be.
One student shared that she had her life impacted for good as she was "forced" to read books that made her think. This exercise helped her to appreciate reading, history, and books in general. This student has since gone on to be a nurse. We all know much reading is required of nurses. Because of Alice's ability to lay a foundation of reading in her life, the student, now a nurse, is a leader in healthcare.
DAY 21
Teacher: Ryan Cinninger
Grade/Subject: 12th Grade Social Studies
School: Simon Youth Academy at Circle Center Mall
Location: Indianapolis, IN
Story: Since the creation of the Simon Youth Academy at Circle Centre and throughout the 2018-19 school year Mr. Ryan Cinninger has made a plethora of significant contributions that has help lead their academy to the outstanding results that it has achieved. Here is just a sample of some of the significant contributions that he has contributed so far this academic year.
Performed as a highly effective educator for their students, created and led an after-school tutoring program for students needing additional academic and/or social/emotional support, created and led the curricular design and implementation of a school-wide remediation program to enhance students' performance on state-mandated graduation assessments, lead and collaborated with various community stakeholders to present a variety of special programming opportunities for their students, and organized and sponsored the Washington D.C.- Close Up in a once-of-a-lifetime- trip for 4 students at their academy.
Ryan sets himself apart from other high-performing teachers because, of his vast past array of professional experiences, ranging from his days as a successful athletic coach, mentor teacher, and building administrator. He is consistently able to deal with the various situations whether it be with a student, a group of students, other educators, and/or other stakeholders in the community to figure out and implement a solution with those involved to insure success for his students, his academy, and for the community as a whole. Ryan's impact on the overall school culture, climate, and academic performance at the Simon Youth Academy @ Circle Centre are that of a transformational leader. Ryan's transformative leadership is founded in the respect that he has for all human beings, the potential that they possess, and the belief that with the right amount of caring, support, and accountability that all people can achieve their greatest potential and live the most productive, successful, and happiest lives possible. Seeing Ryan in action, he is definitely the kind of transformational leader whose actions matches and at times exceeds his words.
Whether it be seeing Ryan interacting with the students in his classroom, his interactions with other educators sharing effective practices within alternative education and traditional education, and especially in watching Ryan's students represent themselves and him personally as their teacher/sponsor speaks volumes to the impact that Ryan has had as a transformational leader at the Simon Youth Academy at Circle Centre.
DAY 22
Teacher: Julia Bontrager
Grade/Subject: 12th Grade English
School: Simon Youth Clark-Pleasant Academy
Location: Whiteland, IN
Story: Jill is the rainbows and sunshine of our academy. Students know that when they need positivity, Mrs. Bontrager is where they go! She is always there to bring out the silver lining to a situation.
In addition to teaching English, making sure the kids make their goals, and explaining everything else that they might have questions about, she is always making their day better! Jill will go out of her way to bring a positive twist to just about any situation or student. Jill takes the time to listen to students, understand their circumstances outside of the classroom, and uplift and support them as individuals. Jill is always trying to learn new things. She is never satisfied with doing things the way they have always been done.
To say that this school year has been different is an understatement, however, Jill has risen to the occasion. Hybrid learning has been the name of the game in 20-21. Jill has learned new ways to make it possible for all our kids to learn even when they aren't in the building. She has created Loom videos for our students' English assignments so that they have instruction on a video to refer back to. She has orchestrated Google Meet times for each session when we aren't in the building to make sure that we have contact with as many students as will join.
Jill is also constantly creating new ways to get the students excited about learning by creating incentives to entice them to keep pushing to graduation! Jill uses community platforms to raise funds for student projects to ensure students have unique learning experiences. Jill is exceptional at being a teacher. She holds kids accountable in a way that makes them want to work harder. They love and respect her for being stern yet kind to them. Jill takes on a leadership role to ensure students are present, earning their credits, and fulfilling their student responsibilities in all academic areas.