Today marks the 20th season opener of The Original Farmers' Market at the Indianapolis City Market. And we're pretty pumped.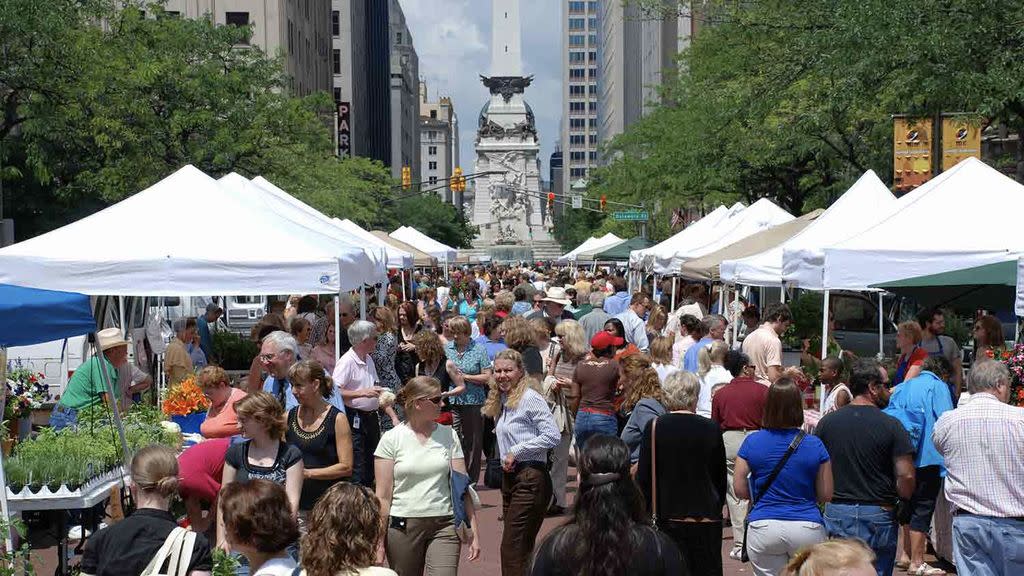 Indianapolis City Market, Indy's first and only public market house, first opened its doors in 1886. With a wide variety of eateries and retailers, the historic public market is the perfect place to grab lunch or shop. Here are a few additions we're excited about:
Circle City Soups at the Indianapolis City Market is accompanied by another Circle City Sweets concept, Circle City Boulangerie. Boulangerie is a shop focused on making breads –such as cinnamon rolls, Danish, bagels, baguettes, sourdough, and much more. A lot of fans calling for the "Best Croissant" in town.
Completely Nuts and Candy Co. is a new merchant joining the popular destination. With treats that can satisfy any sweet tooth, this candy company has something to offer everyone. Completely Nuts offers traditional flavors as well as unique flavors such as funky monkey and maple bacon. 
The Flower Boys, another new merchant, sell beautiful floral arrangements from their cart located in the middle of the City Market's north mezzanine. Owners Jake Rupp and Jake Smith hope to provide flowers that will put smiles on peoples' faces.
The Indianapolis City Market officials plan on enhance the Wabash Street Alley, turning it into a European-style thoroughfare including nice seating, music and drinks. 
Be sure to stop by The Indianapolis City Market for The Original Farmers' Market on Wednesdays, May through October, from 9:30 am to 1:30 pm - rain or shine!