College football fans, get excited! It's one of the biggest weekends of the year for the Big Ten. Indy is hosting the Big Ten Championship Football Game for the 9th time, and you'd better believe the Circle City is pulling out all of the stops. It's a jam-packed weekend filled with free concerts, fan events, and of course plenty of college football. Here's what you need to know so you don't miss a thing.
Tickets
For now, the waitlist for tickets is closed. If you've got your tickets, don't miss the special Digital Ticket Guide to get all of your questions answered. You can also find information on Suites and VIP Ticket Packages, too.
Lucas Oil Stadium
Majestic Lucas Oil Stadium hosts this year's game. Be sure you "Know Before You Go" when it comes to what you can and can't bring into the stadium. Read detailed specifications to stay safe while avoiding frustration on game day.
RV Nation
Love to tailgate for your team? Don't miss your opportunity to reserve your space well in advance. This year, the special lot is certain to sell out. Hurry and purchase your pass ASAP.
T-Mobile BTN Kickoff Concert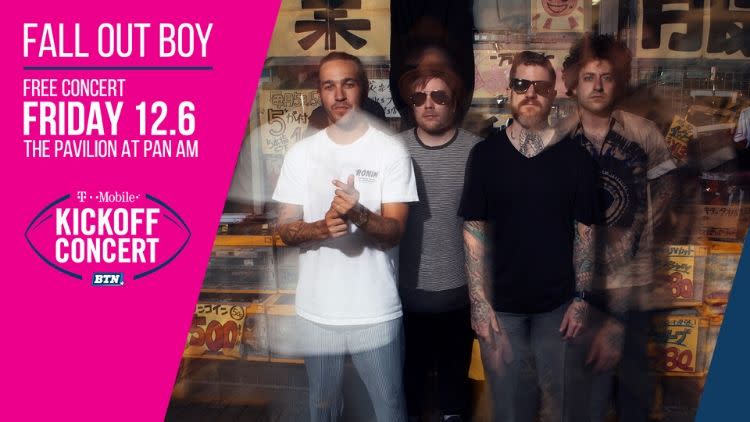 Friday December 6th at 8 pm, don't miss a FREE Fall Out Boy Concert presented by T-Mobile. You read that right. Fall Out Boy kicks the weekend off with a concert at The Pavilion at Pan Am Plaza. You DO need to reserve your free tickets STAT because there's a limited capacity.
Big Ten Fan Fest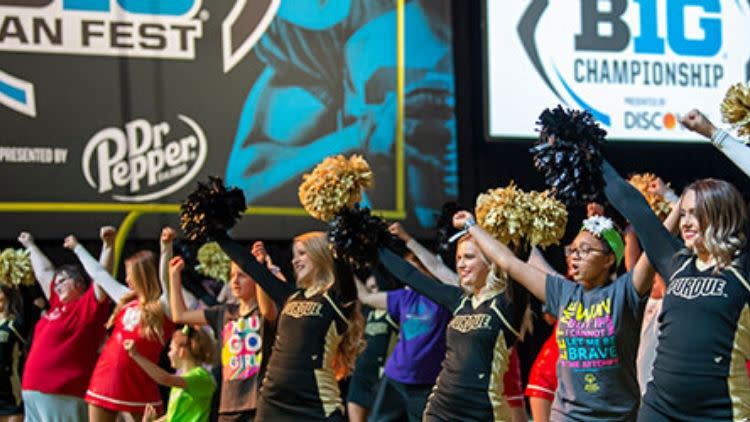 This year, Dr. Pepper rolls out the red carpet for the best Big 10 fans ever. Over 200,000 square feet of the Indiana Convention Center teems with team excitement in the form of interactive games, entertainment, team bands, giveaways, food, beverages, and more. The Fan Fest is FREE with your Big Ten Championship Game Ticket or available for purchase at the Georgia Street Ticket Office (outside of Hall J in the Indiana Convention Center).
FREE Youth Football Clinics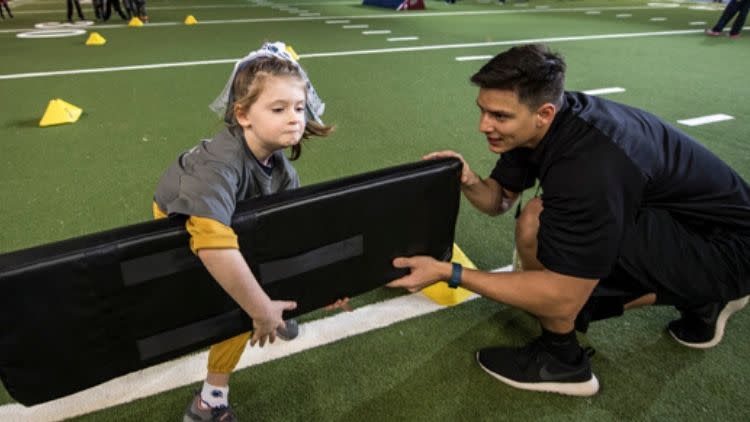 Have an aspiring footballer? Hurry and check out the opportunities for clinics (free with a Fan Fest ticket) for 5-14 year olds and the Youth Football Officials Clinic for those 14 and older. Check out this link for dates and times, as well as registration info.
Meijer Tail Greater Party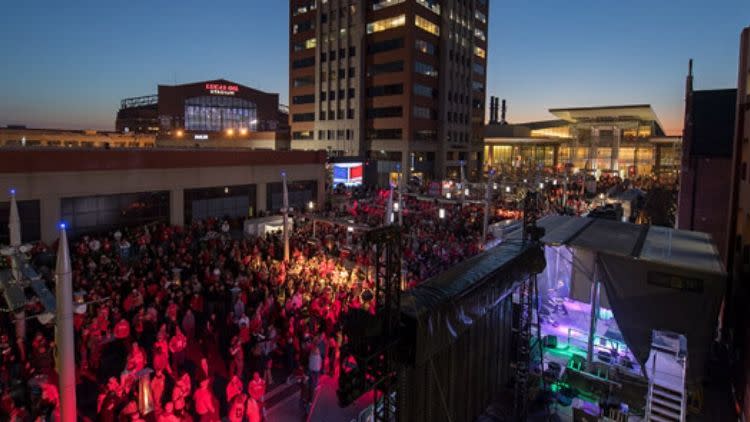 From 10 am to 8 pm on Saturday December 7, come to a tailgate party like you've never seen on Georgia Street! Featuring food trucks, both live music and a DJ, photo opportunities, and the World Famous St. Elmo's Shrimp Eating Contest, this is one event you don't want to miss. Plus, it's totally free.
Saturday of Service Presented by PwC
Turn an entertaining weekend into an opportunity to change lives. Together we can do much more! From 10 am to noon on Saturday December 7, see what you can do to help. Head to the Indiana Convention Center Room 133 to participate in the Sports Equipment Drive and wrap sports equipment to be donated to the MLK Center.
Lyft Discount
Need a ride around town? Get 15% off 2 rides from Lyft December 6th through 8th using code INDYFOOTBALL19!
Each minute this weekend will be packed with football fun. Get your plan together to cheer for your Big Ten team December 6 through 8 in Indy.