Indianapolis, it is time to raise a glass and offer a hearty "cheers!" to the men and women on the frontline of our thriving craft beer scene. While national media often focuses on cities such as Denver, Asheville, and Grand Rapids when talking about the great beer cities in America, Indy has quietly been ascending.
A movement that started in 2009 with the launch and subsequent success of Sun King Brewing as the city's first production brewery in a generation launched a brewing renaissance. Today, thirsty beer travelers need not look far for a taste of local beer. With increased competition has come a push for creativity and distinction and the results are drawing attention.
This week, results of a major USA Today poll reveal that Indy is no longer America's best kept secret when it comes to craft beer. The city placed high in a wide variety of categories, including: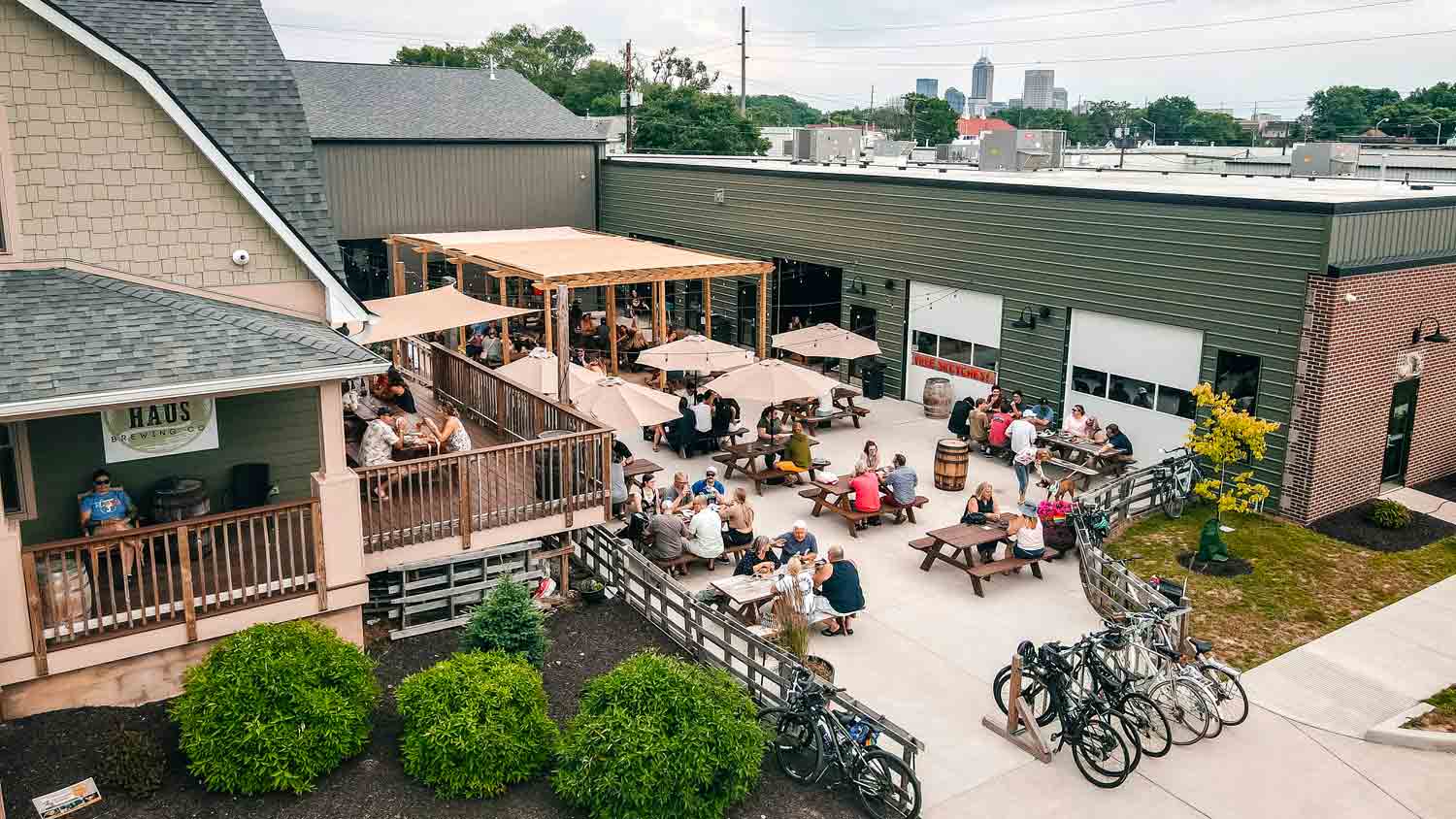 Pictured: Guggman Haus Brewing Co.
It is an exciting time to be a beer lover in Central Indiana. The variety of offerings make exploring an exciting adventure. Enjoy unique locations like the church that houses St. Joseph or the historic livery that is home to Taxman. Taste niche styles like the assortment of sours at Upland or the constantly rotating selection at the award-winning Bier Brewery. Want to sample brews from across the state? Pony up to the bar at the Tomlinson Tap Room in the Indianapolis City Market and taste your way around Indiana.
Indy has become a beacon for beer lovers, and you're invited to give us a taste. The Indy Craft Pass is a great way to map out your journey while earning rewards. This mobile pass is easy to use and features the best breweries, wineries, and distilleries in the Indy area.
Congratulations to our brewery partners for earning this national recognition. This calls for a pint!