The Indianapolis Motor Speedway is known for hosting the fastest IndyCar drivers in the world, so it's only fitting that the Speedway hosts the ultimate motorsports competition in the sky. The Red Bull Air Race World Championship is coming to Indianapolis October 1-2 and trust me, you don't want to miss it.
Officially launched in 2003, the Red Bull Air Race brings 14 world class, professional pilots who have obtained their Master Class Super License, issued by the Red Bull Air Race Committee, together for an obstacle course in the sky. Pilots must maneuver the course, which is approximately six kilometers in length, by flying through air gates while also performing turns and tricks in the air - all in the shortest amount of time possible. This challenging race occurs eight times across four continents annually, sometimes over water, mountains or difficult terrain to increase the level of difficulty.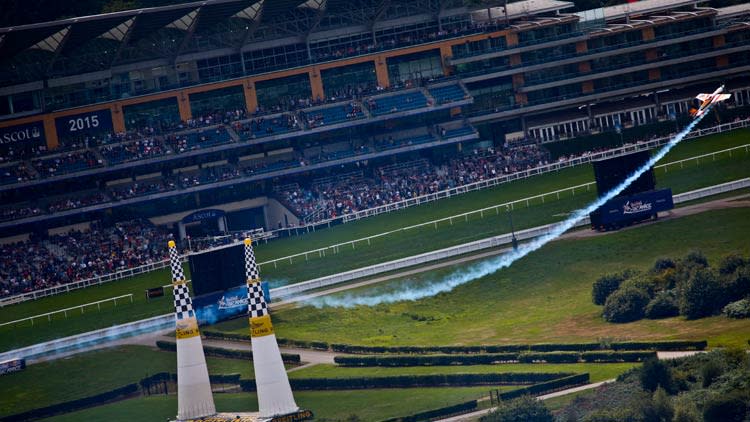 Over two days, pilots will participate in practice rounds, qualifying, and then rounds of 14, eight, and a final four session. Only one pilot races at a time. The planes themselves are specially constructed to be extremely light to pursue maximum speed as they flip and turn throughout the course.
You might be asking yourself how the Indianapolis Motor Speedway will transform into the track used by the Red Bull Air Race. The aerial race track is designed to push the limits of the pilots with three laps inside the Speedway. A high G turn is required on all three laps, and a vertical turning maneuver is required on the first and second lap, where pilots will sustain up to 10 times the force of gravity. One thing is certain - this race is going to be epic in more ways than one.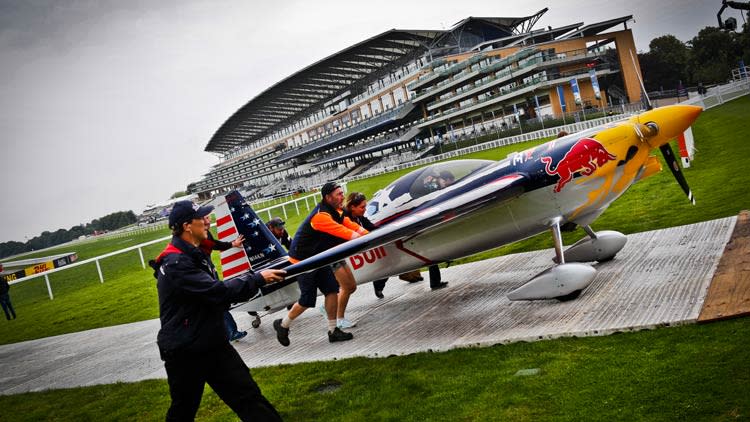 Ready to buckle up and see the action? Tickets for this event can be purchase online for qualifying day on Saturday or the full race on Sunday, or both. Hospitality tickets with parking and camping options are also available.