Tomorrow is the fifth of May and that means it's time to celebrate Cinco de Mayo. You worked hard this week. Who's feeling thirsty? Here are the top places to grab a margarita in Indy.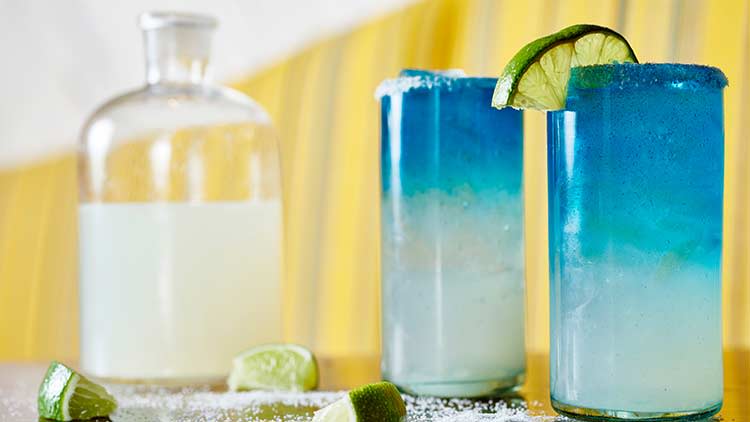 Nada is one of Indy's newcomers to the Mexican fare scene but has quickly made its way to the top of the list thanks to its modern food and authentic cocktails. In the heart of downtown, Nada is a happening place with its lively, modern space and welcoming vibes. The house margarita is sweetened with honey or try my personal favorite, the chili mango margarita (made with habanero). This one has both a bite and a kick, but trust me, it's worth it.
---
This place literally means, "The Margarita" so it has to be good. La Margarita is obsessed with the agave plant, and rightly so. With over 200 agave-based spirits you are bound to find one (or 200) you love. Located in the hip and historic Fountain Square neighborhood right off the Cultural Trail. Find a spot on the dog-friendly patio or head inside to grab a table beside authentic Mexican art and décor.
---
Another Fountain Square gem, La Revolucion offers an array of tacos and burgers in a contemporary Mexican setting. Famous for their six pack of sauces, delicious queso and of course, the margaritas. The best part is the tiki-themed bar off the back patio. If you aren't afraid of a little spice, you must try the spicy rim margarita with jalapeno tequila.
---
Found in the arts-centric Mass Ave Cultural District, Bakersfield serves up simple eats and delightful cocktails that change seasonally. When the weather is warm, the patio comes alive with locals and visitors alike trying to enjoy a beverage and a good time. If margaritas aren't really your thing, Bakersfield serves up $3 big boots of PBR. While it's not Michelob Ultra, that deal is hard to pass up.
---
Tucked back against the Monon Trail in Broad Ripple, La Piedad offers quick, friendly service, great margaritas and a perfect patio. The portions are large, the food is inexpensive and the margaritas are both delicious and strong. Not your high-end Mexican joint but you won't be disappointed by the atmosphere, service and bang for your buck. If you're a La Piedad lover, you can even purchase a restaurant jersey and represent this local joint across the city.
---
From the owners of Tinker Street, Peter George and Thomas Main hit this causual Mexican spot out of the park. With three different styles of house margaritas to choose from, you won't be disappointed. 
---
Livery brings Latin flair and flavors to Indianapolis dining, in a restored 1890s building that once stabled horses. A bit more up-scale, enjoy your margarita on their rooftop patio.