A new exhibition at the Tube Factory celebrates the relationship between the people of Indianapolis and the Indianapolis Motor Speedway (IMS). 
The exhibition, The People's 500, is the result of a partnership between Big Car Collaborative and the IMS. It marks the 100th running of the Indianapolis 500 and features video work, a sculptural piece, and photographs by interdisciplinary artist Jesse Sugarmann.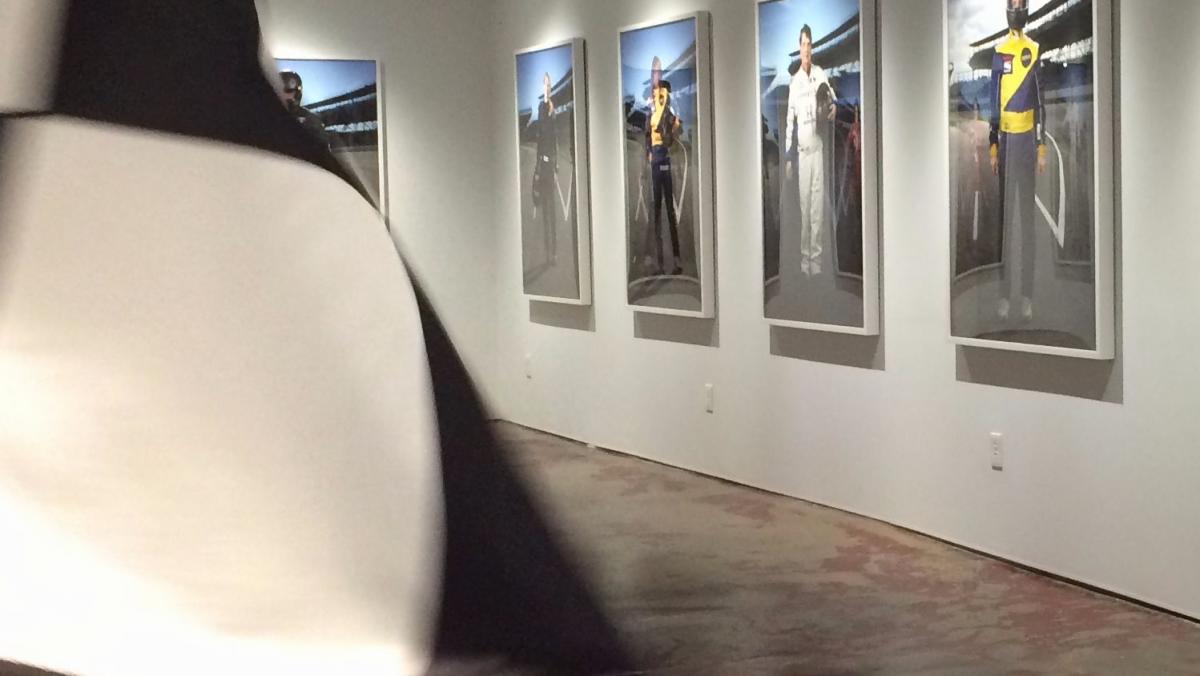 Sugarmann has exhibited work both nationally and internationally, and has been featured in publications such as Artcar Nation, ArtForum, and The New York Times. He is known for his large-scale work with cars, and says his work "engages the automotive industry as a manufacture of human identity." In 2013, he opened what looked like an unsanctioned Pontiac dealership in Detroit. The installation—which included performance space and car-related sculptures—drew the attention of Shauta Marsh, co-founder of Big Car and curator of The People's 500. 
After speaking to Marsh and Big Car executive director Jim Walker, Sugarmann had an idea: select 100 residents of the Indianapolis community to each drive two laps around the IMS in a pace car. The total distance? Five hundred miles—The People's 500. 
In October 2015, Sugarmann and the participants—whom the artist selected from a pool of applicants—met at the IMS. He and his crew interviewed and photographed each driver, and watched as they drove an official Camaro pace car around and around the 2.5-mile oval.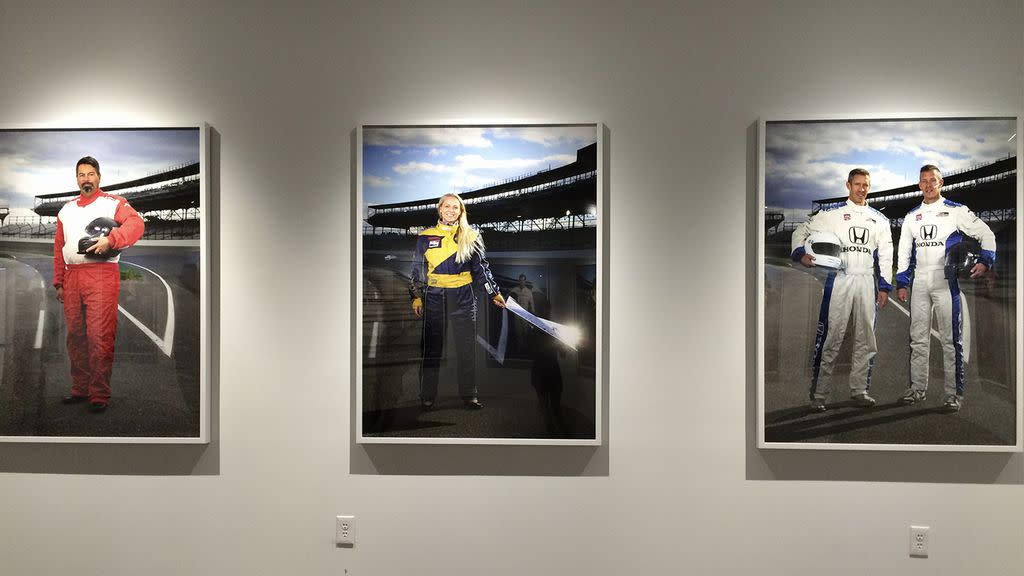 "The Indianapolis Motor Speedway serves as a cultural beacon within Indianapolis," said Sugarmann. "[It's] a location of shared history and civic identity for all strata of Indianapolis society. Members of the Indianapolis community feel ownership of the Speedway."
The People's 500 conveys that sense of ownership and pride. One wall of the 12,000-square-foot Tube Factory is lined with the drivers' photographs—five rows, 20 photos to a row. Many drivers are wearing their fire suits, helmets tucked beneath their arms. In an adjacent room, there are 15 large-scale photographs and a checkered flag that waves at them, salutes them. Additional footage and photographs will be used to construct an oral history of the IMS and investigate its role as a living monument. 
"In this exhibit, the pace car is the vehicle through which … the civilian/citizen [is] able to immerse him or herself in the environment of a professional IndyCar driver," said Sugarmann. "The People's 500 uses pace cars to bridge the viewer and professional driver and create an even stronger sense of civic ownership." 
The People's 500 opened at the Tube Factory on May 6 and will run through July 16. The exhibition is a collaboration between Big Car Collaborative, the IMS, and Sugarmann. It was curated by Marsh and funded by the Andy Warhol Foundation for the Visual Arts and by Creative Capital.