This week, I was able to catch up with independent American Rapper, Hoodie Allen, who is best known for hit songs, No Interruption, Surprise Party and Champagne in Pools. Hoodie recently announced his fall tour dates and released the first two singles off his new album, The Hype – set to grace our ears before month's end.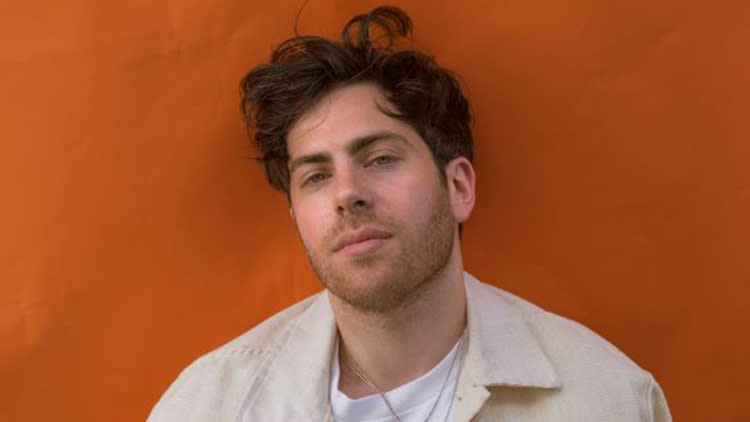 Hoodie will be back in Indy on October 11 when he takes the stage at the Old National Centre, for his 5th Indy performance in as many years. "The first time I tried Indianapolis was in 2013, and I had no expectations for what the fans might be, or how many there would be. I remember being really surprised as there was a really great turnout and next time I went back it was even bigger…to the point where it was almost an outlier. I was like, 'wow Indianapolis is bigger than a couple major market cities…why is that?' I just continued to show love."
"For me, (Indy) has become a staple and a no-brainer."
---
It's all about the fans
When asked about his relationship with the fans, he said it all started on day one. "I just thought, I'm going to be very, very interactive with everybody who interacts with me. Not only was there a huge internal benefit, knowing who is who…but also there's a benefit to being an open and active person with your fans that would lead to more people championing you and getting involved."
No matter where his career takes him, Hoodie is committed to staying true to his roots. 
"It's never been about being too cool to interact", Hoodie said, which has been his mantra for his entire career, e.g. his 2013 song, Fame is for Assholes. "I think a lot of the reason why I'm able to have such an engaged fan base is because it's a lot of people who know that there's a personal touchpoint, they know my story and they know that when they write to me, chances are I'm going to see it."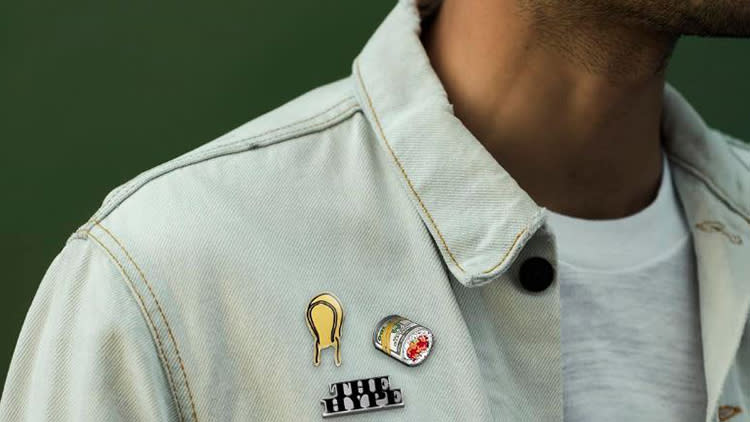 The Hype
Know it All and Sushi, the first two tracks off The Hype, gave us a little taste of what's to come after an 18-month hiatus, which he stated "feels like an eternity in the rap world".
While his first hit off the album may be referring to the Japanese delicacy, sushi is not Mr. Allen's favorite food. "I'm a new fan of sushi…NOW, I like it a lot but I'm still not as adventurous as a majority of the sushi fans – I still play on the safe side."
I inquired about a popular lyric from Sushi, "I root for the Jets 'cause I always fly private" – attempting to check his football-guy allegiance (as he played as a defensive back for Penn's sprint football team back in college). Hoodie's response took a twist as he reassured me he's just like us, "Of that line, only the Jets fan part is true, unfortunately," he said with a chuckle. "I wish it were (true)...that I don't like the Jets and I fly private everywhere. However, only the Jets part is true. Actually my Delta miles are quite hopping, and I'm a big Jets fan…it's my cross to bear." I reassured him he's not the only one with a cross to bear as our hometown Colts head into week two with more questions than answers and nowhere to go but up.
---
Hoodie Allen and Foodie Allen
In the formative years of Hoodie's career, he created a fake food review show on YouTube called, "Foodie Allen", where he would go to local, foodie hot spots while on tour and conduct fun review shows. "I'm thinking about bringing it back – I think it would go over really well. In anticipation for this tour, I was thinking, maybe you bring some classic stuff back…and get back to the roots of it."
In the chance this segment were to come back this fall, I made sure to give him some Indy recommendations that included the likes of Bluebeard, Milktooth and St. Elmo.
More to come
I suggest we all keep our eyes and ears in tune with Hoodie from here on out. When asked about dream collaborations, Steven (we're friends now, so I can call him that) threw around names such as Canadian singer/songwriter, Alessia Cara and a country collab with the likes of Maren Morris or Thomas Rhett.
I truly enjoyed chatting with Hoodie and am confident there are even bigger things to come. Don't sleep on Hoodie – just like his same-titled 2014 hit, he's The Real Thing.
To pre-order The Hype, click here.
For tickets to the Indy show, click here, and we'll see you in Indy on October 11.